Top 30 Fun Vlog Ideas You Need to Know for Creating Videos
Creating a vlog is not easy work. You need to keep it entertaining enough so your audience will not quickly get bored. With the content quality in mind, you might need to change the topic with different vlog ideas, especially if you feel that you are repeating the same one. Even with years of experience in creating vlogs, the most common problem you will face is vlog ideas and how you want to keep the vlog background ideas more appealing to the eyes. With that said, this post grants you the best fun vlog ideas.
Tips: The All-in-one Tool to Help You Apply Vlog Ideas with Effects
Before getting to know the detailed vlog ideas, you need the best video editor to apply them and make your videos perfectly appealing. AnyRec Video Converter is the best solution to apply effects on the vlog ideas. The software is an all-in-one solution consisting of video editing features such as a compressor, trimmer, cropper, rotator, merger, and speed controller. It allows you to have more options to edit your videos as you can import other audio, apply effects, and choose a theme. All your fun vlog ideas will be great with AnyRec Video Converter.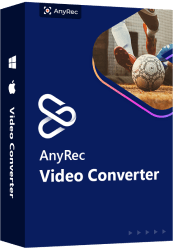 AnyRec Video Converter
Support 1000+ output formats to save all vlog in MP4, MOV, WebM, WMV, AVI, etc.
Vlog ideas can be themed with different designs, like Christmas, wedding, travel, etc.
Offer more valuable functions: converter, compressor, 3D maker, and speed controller.
Adjust the effects, enhance the quality, change all output settings to make vlogs better.
Part 1: 30+ Vlog Ideas for Creating Videos to Attract More Viewers
If you look at your daily life, you can get the vlog creativity you want. But now that a creator has done so, you need more inspiration to include in the content. Of course, there are also some ideas for beginners. You can choose the theme you are interested in from more than 30 creative ideas according to your own preferences.
Common Vlog Ideas: Whatever You Like
Common themes occasionally attract the audience to stay in a moment. You don't need to fix your ideas on a theme. It's a good idea to share the food or books you are interested in recently.
1. Best spots to eat
With many new restaurants and places uprising, it is best to make it a vlog idea. Tour the place, capture tasty food, and showcase interiors.
2. Room designs
This vlog idea can capture both teen and adult audiences. You can make your room look festive, minimal, or occasional for Christmas, Halloween, etc.
3. Coffee shops
It is best to include beverages as a vlog idea. This idea will hook workers to want to relax while sipping their favorite drinks in a chill environment.
4. Best pet shops and products
If you have a pet, it is best to show your audience the best products you use and where to buy them. This vlog idea is best to target pet lovers.
5. Cosmetic recommendations
Since there are many cosmetic products to buy, many people are confused. So, it is best to make this vlog idea, and you can even open up recommendations from your viewers.
6. Fashion clothes
As there are trendy clothes every now and then, this vlog idea is excellent to execute. You can also show the audience your favorite combination of dress and accessories.
Popular Vlog Ideas: Jokes and Pranks
Interesting and popular ideas often attract people's attention. You can find inspiration by looking at which topics are popular with people shot by other people on the social platform. This article lists several trending topics for you.
7. Meme review
Memes are on every part of the internet. So this fun vlog idea is something you can make your audience interact with funny jokes. You can simply make meme videos too. Also, a mild prank on a friend is a great idea to put in content.
8. Reaction to iconic celebrities
Best to compile all iconic moments of celebrities during AMA, Met Gala, Oscar, and Grammy's and make the best reaction video!
9. Parody
While you have the celebrity moments, you can also make a parody out of them. You can simply take a phrase and imitate their reactions.
10. Reaction in random photos/videos
An excellent way to interact with your viewers is to ask them to send you some random images or videos to react - a fun vlog idea to give a good laugh.
11. Fails
Aside from memes and reactions to other videos, you can also compile videos with funny fail attempts.
12. Pranks
A mild prank to your lover or friend is also a good vlog idea.
13. Challenges
Another way to interact with your audience is to accept challenges from them.
14. Trending challenges
This vlog idea can be a challenge from TikTok, Facebook, etc.
15. Funny songs
Create funny songs, like funny Christmas songs about random objects, people, and situations.
16. Ask Random People
Go to a place with many people and ask them different questions and get their reactions recorded.
Action Vlog Ideas: Do it Yourself
Recently, it is also very popular to record a vlog about changing your room or making delicious food. If you have good hands-on ability or plan to make something by yourself, you can photograph the process and share it with everyone, even if you fail, don't worry about it.
17. Garden
If you have a garden abundant in flowers and plants, you can share the process with the viewers.
18. Cooking
A fun vlog idea to cook your favorite food and share recipes. Many people like to learn about how to cook delicious food on the Internet.
19. Pet training
Make a fun way how to quickly train your pet to shake hands, jump, etc.
20. How to
There are things that many people do not know well. Through this vlog idea, you can share knowledge and other learnings regarding technology, places, or even a person's personality.
First Vlog Ideas: Who Are You (for Beginners)
If you are just starting your Vlog journey, you can attract the attention of the audience by introducing yourself. And introduce yourself in many ways. You can take it as a whole series. Specific ideas are listed below.
21. House Tour
The best thing to start by introducing yourself is with your home. People are first interested in the things you achieve or have.
22. Introduction
You can include vlog ideas about yourself, your family, and why you started making vlogs in this vlog.
23. Bucketlist
And when you say bucket list, you can share about traveling, movies, places in your hometown, and other hobbies.
24. Travel Vlog
This is an excellent vlog idea to make a series about your traveling story. This is also a perfect chance to do the pros and cons of traveling.
25. Facts about Yourself
You need to save some informative and personal things about yourself to make this vlog idea.
26. Story Time
Experience is the best teacher. Sharing an experience from a particular event is also a great way to inform your viewers.
27. A series of least and best favorites [any topic]
When you make a series of your choices, you can do this vlog idea to specify things you love and not.
28. Cover a song
Singing is another way to showcase your talent. If this is not your forte, you can go for painting, dancing, skating, etc.
29. Show how you work
Vlogging is not just occasionally. You can show people how you manage time, edit videos, and even relaxing time.
30. Bloopers
This vlog idea will help your audience to know you better when you make minimal mistakes in your videos and behind the scenes.
Part 2: FAQs about Making Interesting Videos with Vlog Ideas
What device is needed to record interesting vlog ideas?

If it's your first time to do vlogging, you don't need to invest in expensive devices yet. All you need is a smartphone, headset, and a topic. You can upgrade the equipment once you have successful videos.

What makes an effective vlog idea?

The best thing to have an effective vlog idea is how you deliver it to the audience. The video should be interactive, fun, and packed with information. Even if you start randomly, you can get views from the targeted audience.

What should I include in making vlogs?

Of course, if you want to increase the chance of being successful in vlogging, you need to consider these: the platform you will use, the target audience, a steady topic with different genres, and equipment.
Conclusion
Now that you learn more vlog ideas, you will not run out of ideas. Even if you are making the video, don't forget to enjoy yourself. What's more important is you can rely on AnyRec Video Converter to highlight the topic. Try the free trial version to experience powerful and easy video editing.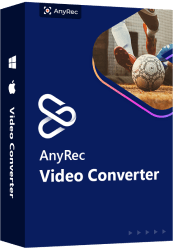 AnyRec Video Converter
Support 1000+ output formats to save all vlog in MP4, MOV, WebM, WMV, AVI, etc.
Vlog ideas can be themed with different designs, like Christmas, wedding, travel, etc.
Offer more valuable functions: converter, compressor, 3D maker, and speed controller
Adjust the effects, enhance the quality, change all output settings to make vlogs better
Related Articles