20 Best TikTok Quotes and Captions for Love, Sad, Funny Mood
Popular videos are mostly viewed on TikTok, and it is no wonder many people use TikTok quotes from social media. Whether a celebrity or a classic meme, many viewers will quote it on a particular situation or repost it on their content. The new generation produces more terms and slang, so keeping up with TikTok quotes is better.
Part 1: Top 20 Popular TikTok Quotes
Unsurprisingly, people will know whom you are talking to because things can be an instant trend nowadays. Quotes can be a great use when you want to create your content, so here are some famous TikTok quotes.
1. The Grass is Not Always Greener on the Other Side
Contrary to the original quote, you can show viewers that there are good things in every life. You can use the quote as an image slideshow to spread good vibes with compiled animals and marvelous things.
2. If you feel that it is funny, then please like this
It might sound weird to ask people to like your post, but that is the point. It's like reverse psychology. Best to use when your video is a bit awkward and most people can relate.
3. Sorry for being late. I was enjoying my last few minutes of not being here.
Suitable to show a POV of going to a party or gathering out of spite.
4. keep swimming – Dory from Finding Nemo
A simple TikTok quote to tell your followers to keep going. This can be used with compiled audio from Disney.
5. Wonder less, wander more
This quote can be a great caption to show a place you think people will love. A photo slideshow or short clip will do.
6. She's like me FR
Since the new generation loves relating to things, this quote can be a way to show that you relate to a movie or book character. You can also add (I don't know her), proving that you still relate to someone regardless of not knowing them.
7. If it's not like this, I don't want it
A compilation of sweet and funny couples is a good pair with this quote. Cats or dogs partnership is also a good compilation.
8. You can call it madness, but I call it love
Better to use your pictures with your partner!
9. If god doesn't do it, it won't get done
This is a quote from a woman singing a gospel song. Primarily, the quote is used for memes and funny situations.
10. Shooting this video took way longer than it should have.
It is like saying you enjoyed too much creating a TikTok video more than prioritizing essential things.
11. Crying along doesn't show that you are weak but shows you are strong
An excellent motivation for people that go through the same day with you.
12. Life is not obligated to provide us with what we expect.
This is suitable for short storytelling and how you manage challenging times. It can be an inspiration to people to achieve their goals.
13. This song hits differently when you are older
Capture yourself singing to a relatable song with lyrics, and caption this TikTok quote. It can be a heartbreaking love song or a life-related one like Ain't It Fun by Paramore.
14. Lives rent-free in my mind
It can be a random Vines clip or an iconic quote from a famous scientist. This caption will catch more viewers.
15. Disappointed but not surprised
For when you hear news of a celebrity breaking up or receiving a cheap product.
16. Having a dream is easy. Making it come true is hard
It can be a compilation of you studying hard to achieve a dream. Another purpose is to inspire people on TikTok.
17. The best is yet to come
Another way of telling your audience that better days are coming.
18. Bombastic side eyes, criminal offensive side eyes
For when you think a behavior is suspicious. This is also applicable to animals that are side-eyeing you.
19. Rolling with the homies
If you have fun with your friends and compile images with funny moments, then this is it. You can also put some TikTok stickers on your videos.
20. Darling, I'm a nightmare dressed like a daydream – Blank Space, Taylor Swift
With this TikTok quote and the song itself, you can showcase an outfit for prom or an important event you are attending to.
Bonus Tips: The Best Way to Add Quotes to Your TikTok
A caption is one way to use a TikTok quote, but you can also put it on the video and photo with AnyRec Video Converter. The desktop tool has multiple functions for video editing, including a converter, upscale, and built-in filters. It is more effective than other editing software, as it has AI technology to enhance input automatically. The best part is that it has a default list for TikTok output, which you can use to match the required video size. Click the Download button to have the video editor on Mac or Windows/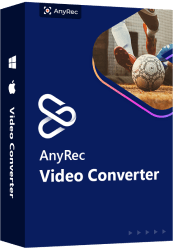 AnyRec Video Converter
Have various features to convert, edit, and improve video quality.
The built-in text tool helps to apply TikTok quotes in a few clicks.
Provide a wide range of text features for sizes, fonts, and styles.
Change the aspect ratio to fit different Instagram requirements.
Step 1.Download and install AnyRec Video Converter. After installing, go to the Toolbox menu and click the Video Watermark button. Click the Add button to import the video to edit.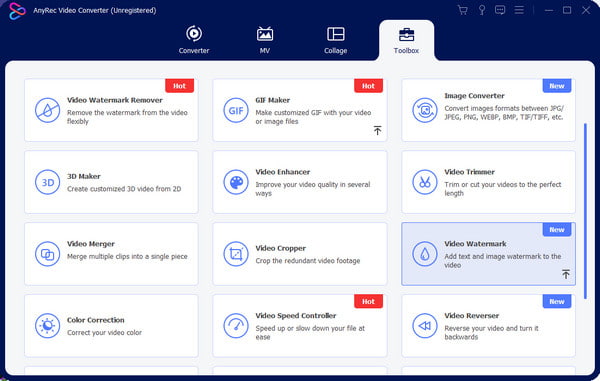 Step 2.Click the Text Watermark button to reveal the functions. Enter the content from the Text box on the right side. Please place it in the desired area, or change the color, font, and size.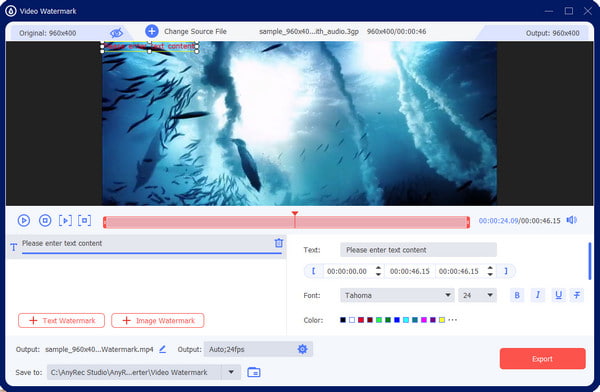 Step 3.Go to the Output menu and choose the preferred video settings. Finally, click the Export button to process the TikTok clip. Once done, open your TikTok and share the video.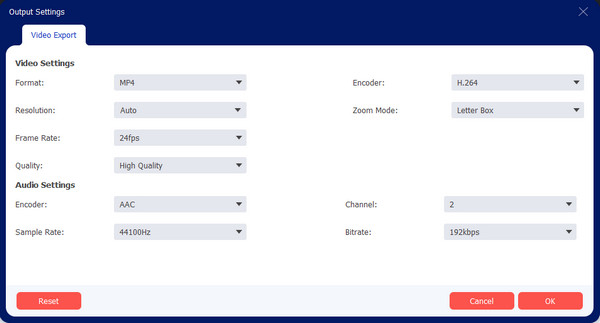 Part 2: FAQs about TikTok Quotes
1. What are the best funny TikTok quote from Vines?

Vines videos are still popular today, but since the app is not available anymore, you can only reminisce about the good old days with famous quotes. You can use "I'm in my mum's car. Broom broom!", "Stop! I could have dropped my croissant," "I'm sorry I didn't see you there. I was too busy blocking out the haters."

2. How to put text on picture slideshows?

Tap the Plus icon on TikTok to open the camera window. Please take a picture or upload it from your gallery; the photos will turn into a slideshow automatically. Use the Text tool and enter the TikTok quotes on each image.

3. Can a TikTok caption be included when sharing to Instagram?

Yes. The only way to include a TikTok caption when sharing to Instagram is to type your caption. If you share it with Story, you can enter the original TikTok caption using the text function.
Conclusion
All TikTok quotes are popular to use at any time. The only thing that makes a difference is the context of the video, so make sure that you connect the quotes to the topic. You will make your TikTok video go viral with a popular TikTok quote. You can also quickly gain followers and likes when using AnyRec Video Converter, which has all the necessary features. Try the best video editor on Windows and Mac.
Related Articles: