10 Best Video Speed Controllers to Add Dramatic Effects [2023]
Are you watching a tutorial that is a bit too fast to follow? Or do you want to add slow-motion or fast-motion effects to create interesting videos? Whether you want to slow down/speed up video for watching or uploading, you need to rely on video speed controllers. Luckily, this article will introduce the best 10 video speed controllers for Windows/Mac/Android/iOS for you. You can learn about their features, pros, and cons here. Let's get right into it.
Part 1: The Recommended Video Speed Controller for Windows/Mac
It is easier to control the video speed with trusted software - AnyRec Video Converter. It has a designed video speed controller that can help you slow down or speed up video files without any trouble. It also provide many additional editing functions to meet different requirements, like converting, cropping, cutting, adding effects, etc. Moreover, this software support any video file format like MP4, HEVC, MOV, and many more, so you don't need to worry if your video has a unique file format for editing.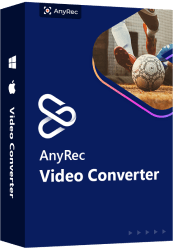 How to use video speed controller on AnyRec Video Converter:
Step 1.Download the program on your Windows or Mac, launch it, and go to the Toolbox menu on top of the pane. Choose the Video Speed Controller option to start controlling video speed.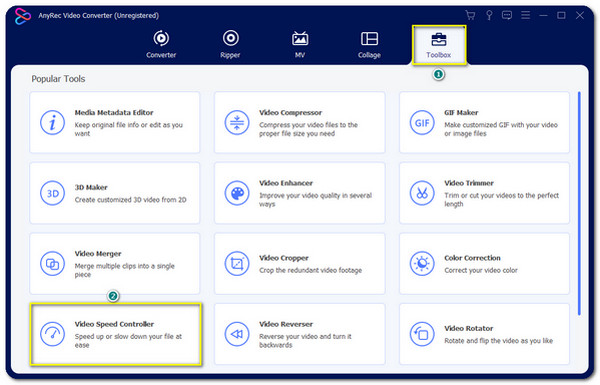 Step 2.Click the + icon to choose the desired video file. Once done, your video will play at average speed. You can select the speed from 0.125x up to 8x speed. The video will automatically show you the preview for the desired speed.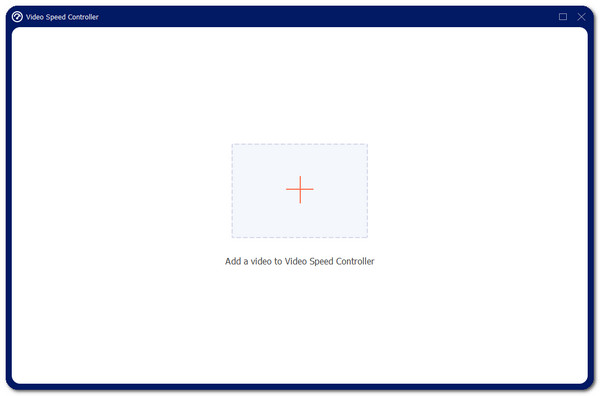 Step 3.Click the Output option on the lower part of the pane to edit the video and audio settings. You have the option to edit the encoder, format, resolution, quality, frame rate, and many more. Click the OK button to save the changes.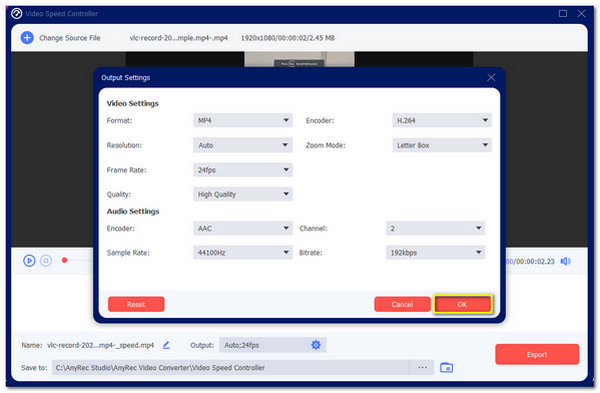 Step 4.Once satisfied with the changes in output and speed, click the Save To option on the left lower part of the pane to choose the folder to save the video file. Click the Export button to save the video to the selected folder.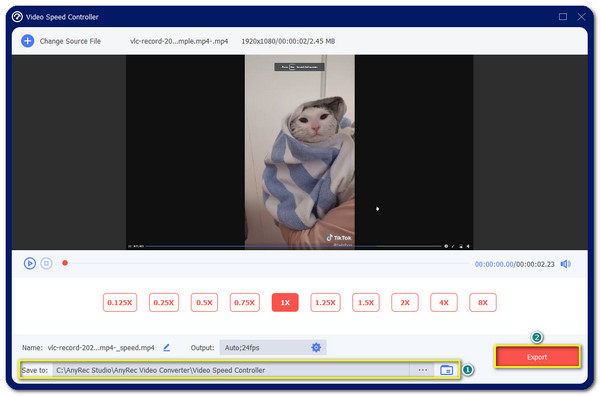 Slowing down or speeding up any type of video is not hard with the video speed controller - AnyRec Video Converter. Besides, it offers more to convert file formats, volume boosters, GIF Maker, Video Merger, and many more.
Part 2: 5 Online Video Speed Controllers Extensions for Chrome/Safari/Firefox
Having a video speed controller as an extension to your browser is a good alternative. We prepared the best 5 video speed controller extensions for famous browsers like Safari, Chrome, and Firefox.
1. Video Speed Manager for Chrome
This tool is another widely used video speed controller extension for Chrome. Video Speed Manager simply handles video speed with its helpful widget menu. It has no standards or limits to use this tool even during watch. This video speed controller will optimize video watching.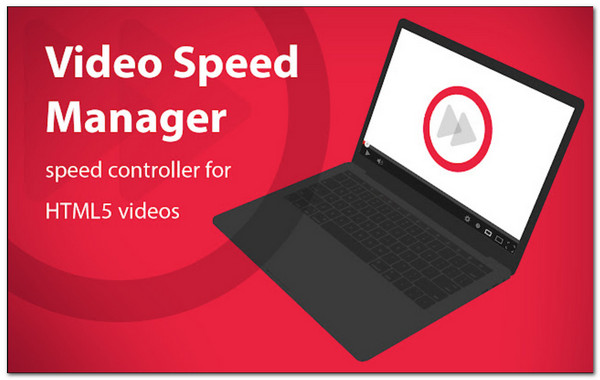 Pros
Works well on any site.
No lagging and bugs.
Cons
Annoying floating speedometer number above the video.
2. Video Speed Controller for Chrome
This video speed controller enables you to adjust the speed of the video you watch online. It adds small overlay buttons at the top-left corner of your screen to control video speed even when you are watching movies. This extension is also available for Firefox browser.

Pros
Provide shortcuts like hotkeys for easy access.
Work well with all HTML5 video players.
Cons
The controller doesn't show up on some website.
3. Accelerate for Safari
If you are looking for a video speed controller for the Safari browser, this is for you. With Accelerate, you can speed up or slow down the video you watch online. It supports video speed control on popular websites such as Netflix, YouTube, and more.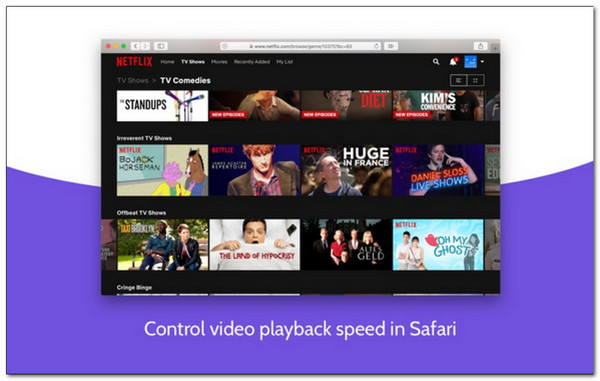 Pros
Support AirPlay, Picture-in-Picture, etc.
Hotkeys and shortcuts provided.
Cons
Video will pause when changing speed.
4. Video Speed Control for Firefox
As for Firefox, you can rely on this video speed controller extension. With its simple user interface, you can easily adjust the speed of the video you are watching on any website. There is also an extensive speed option up to 16x.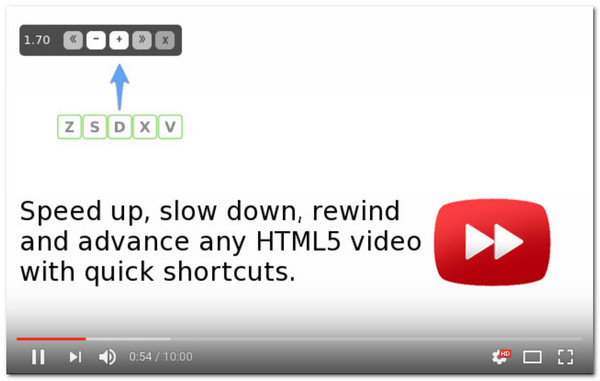 Pros
Configurable extension and add-on.
Toolbar pop-up allows adjusting the speed of HTML5 video.
Cons
Cannot set default playback speed.
5. YouTube Playback Speed Control
As stated with its name, this video speed controller extension has the potentials to make your video watching more enjoyable. This extension can play faster or slower with a stable playback rate with its recent update.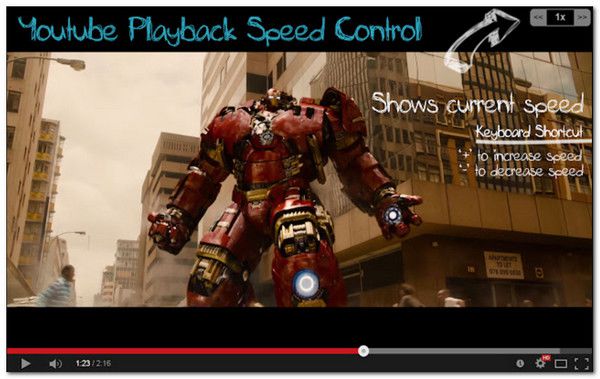 Pros
Offer 3x faster speed.
Shows speed control for accurate control.
Cons
Some keybindings conflict with YouTube.
Part 3: 4 Best Video Speed Controller Apps for Android/iPhone
If you use smartphones such as Android or iPhone, controlling the video speed will not be impossible to video editor apps. Read further as we prepared the best video speed controller for iOS and Android.
1. Perfect Video
Perfect Video is a suitable video speed controller to make the video faster or slower. It is a free app for iOS users. It allows you to edit videos by changing effects, adding background music, adjusting video speed, and many more.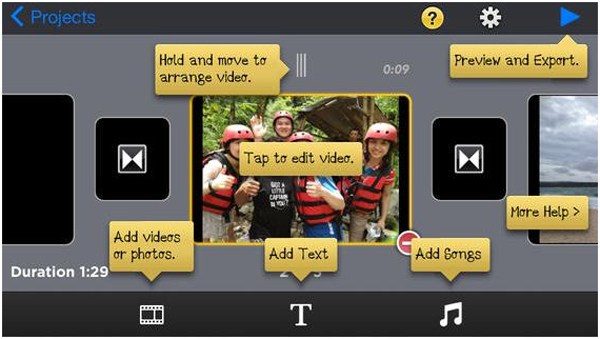 Pros
Offers more editing features
Also available for other Apple products
Cons
Pro version is expensive
2. Quik
You can speed up your video in this video speed controller and save it to high-quality resolution within a few clicks. It provides up to 26 types of customizable themes. Moreover, this app is available for both Android and Mac.
Pros
Offer more editing options
Easy slow-motion and fast-forward
Cons
Not compatible with 4K videos
3. Videoshop
This video editor can also be a video speed controller for your saved video on iOS devices. The plenty use of this tool is to edit your video like cut, trim, add background music, and many more. Moreover, you can do more by doing a voice-over to the video file you adjusted speed.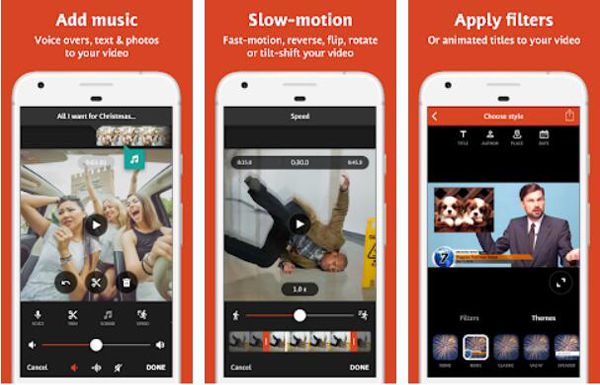 Pros
Adjust the video speed with easy navigation.
Support video merging
Cons
Recent updates made technical errors.
4. Hyper Timelapse
This video speed controller is an Android tool to adjust video speed. It allows you to record an event or situation at an average speed and control it to slow down or speed up. Other features and offered on this Hyper Timelapse.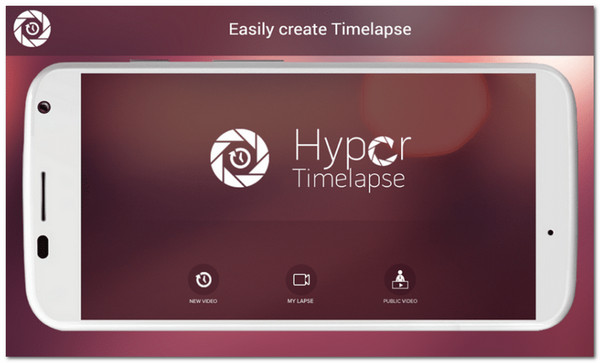 Pros
Professional interface.
Allow direct sharing on social media.
Cons
Limited usage for the free version.
Part 4: FAQs about Video Speed Controllers
Does YouTube have a video speed controller?

Yes. It has a playback speed that you can see on the Custom or Gear icon when playing a video. You can set up to 2x speed; however, it doesn't have the option to customize the rate, unlike video speed controller extensions.

How to adjust the playback speed of videos on QuickTime?

QuickTime Player is a helpful program for Mac that provide a video speed controller. Open the software and choose the desired file to slow down or speed up a video file. On top of the menu, select Show A/V Controls, then select the desired speed under the Playback Speed option.

What is the best speed rate when watching a movie?

Setting the best playback speed rate still depends on the movie you are watching. But if the movie is too slow and long, you can speed it up to 2x faster than the normal speed. This way, you can finish the movie in a shorter time and still understand the plot.
Conclusion
To end this with a blast, video speed controllers come in many styles, and you can choose the most suitable one for you from the mentioned 10 best video speed controllers. Among them, AnyRec Video Converter s recommended to control the video speed and give you the expectation you have in mind. It will also keep the high quality with the customized settings. Download the program now on your device and enjoy video editing on its free trial. Welcome to contact us to solve your problem.
Related Articles