5 Must-Try Solutions to Fix Print Screen Not Working on Windows 11/10/8/7
Are you experiencing a print screen not working problem on your Windows PC? It's very annoying when you want to capture an important message on your computer immediately but find this problem. And the most common problem is that the keyboard is not working. But before you replace your keyboard, try to check if there is a software-related problem that causes your Print Screen to malfunction. And in this article, you will know several solutions to your problem. This will teach you how to fix your print screen not working with ease.
Part 1: Quick Solution to Fix Print Screen Not Working on Windows 11/10/8/7
One of the quick solutions for fixing print screen not working on your Windows is to use the professional snapshot tool - Anyrec Screen Recorder. This software is a screen recording tool with a screenshot function, a great alternative whenever the print screen is not working on Windows. You can also use the hotkeys to take screenshots on Windows/Mac with high quality. Moreover, compared to the default tool, this program enables you to adjust the settings and save screenshots in different popular formats. You can also edit your screenshot by adding texts, lines, shapes, and drawing tools for additional effects.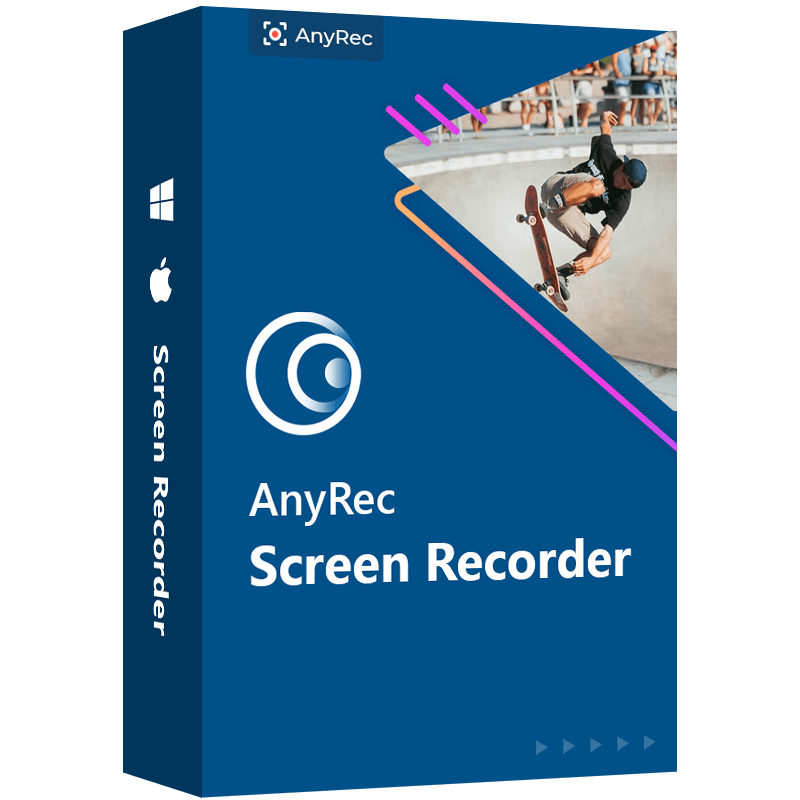 AnyRec Screen Recorder
Print screen on Windows/Mac without troubles and export screenshots in high quality.
Export the screenshots to JPG, PNG, BMP, GIF, and other popular image formats.
Take screenshots of the full-screen or selected regions by dragging your mouse.
Able to add real-time drawings to take notes and annotations with highlights.
These are the steps on using Anyrec Screen Recorder for fixing print screen not working:
Step 1.To begin, download and launch AnyRec Screen Recorder on your Windows. Click the Snapshot button on the right part of the main interface to start capturing screenshots.

Step 2.Afterwards, use your mouse cursor to select the application window or any screen part to confirm the screenshot. You can also hold and drag your mouse to capture a customized screenshot. This tool is much easier than the snipping tool on Windows 11/10/8/7.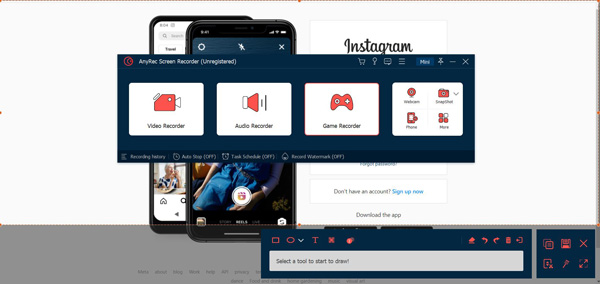 Step 3.Once you have taken a screenshot, you can use the editing toolbar to add texts, watermark, blur effects, shapes, and color effects. To save your screenshot, just use the Save button to store your newly edited photo. In this way, you can fix print screen not working problem.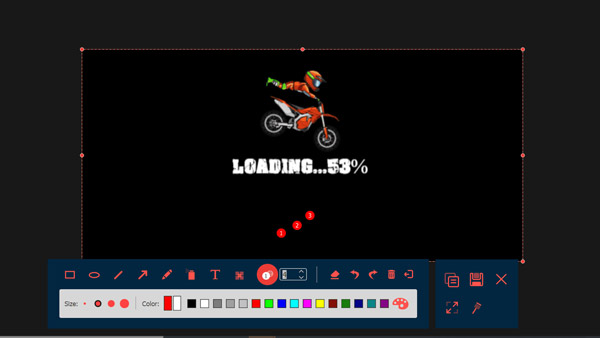 Part 2: 4 Efficient Solutions to Fix Print Screen Not Working on Windows
Solution 1: Make Sure the Sniping Shortcut Function is ON
If your keyboard has an F Mode key or F lock key, chances are your Print Screen key is disabled because of this extra function. Just press the F lock key again to turn it off. Other keyboards have dedicated led indicators for the F lock key to see if it is enabled or disabled.
Solution 2: Stop Background Programs to Avoid Conflicts
Programs that run in the background can also cause malfunction on your Print Screen key. Open the Task Manager and look for applications like One Drive, Snippet Tool, and Dropbox running in the background. These applications are common reasons why your Print Screen is not working. Try to close them one at a time to see if this resolves the issue.
Right-click your mouse on the WIN button located on your taskbar and open the Task Manager software. Another method or way is to press and hold the Ctrl, Shift, and Esc keys for the keyboard shortcut. Right-click your mouse on the suspected program and click End Task button to close the app forcefully.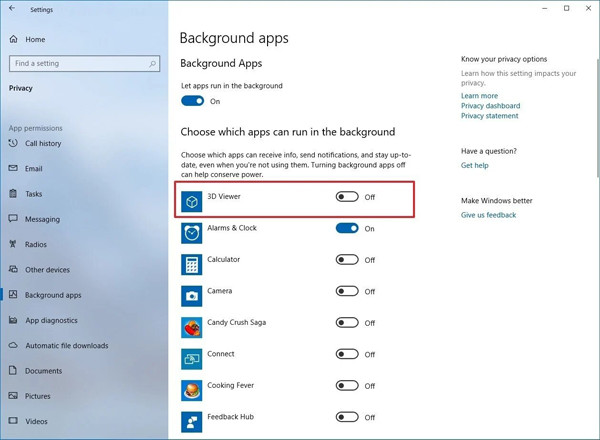 Solution 3: Update the Keyboard Driver
There are times that outdated, corrupted, and incorrect drivers can also cause your Print Screen function to have errors. You have to update the Keyboard Driver to fix the malfunction.
You can update your driver from the Device Manager.
Using your mouse or touchpad, right-click the Windows Start button and click Device Manager. There are other ways to open Device Manager, press WIN and R keys on your keyboard and type devmgmt.msc to run the Device Manager. Another method is to use the search bar located on your taskbar and type Device Manager. Look for your keyboard driver, right-click, and select Update Driver.
Solution 4: Use the Troubleshoot for Hardware
Windows 10 comes with several built-in troubleshooters that automatically try to solve your computer's issues. There is a troubleshooter for your keyboard as well, which may help you fix your Print Screen not working.
Click the Windows Start button or press the Windows key on your keyboard and choose Settings. This will direct you to the Control Panel. On the search bar, type Troubleshoot Settings which leads you to a new window. Click additional troubleshooters on the lower part of the newly opened window and choose Keyboard. Click Run the troubleshooter to start troubleshooting and wait for the process to finish.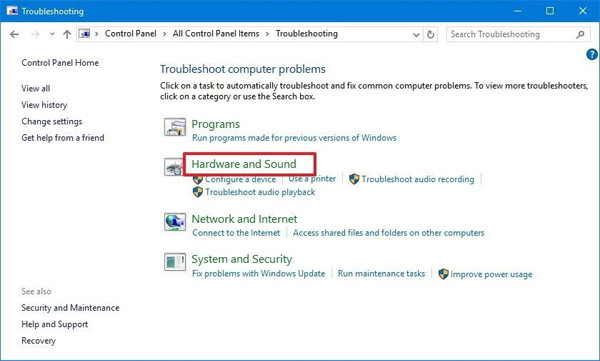 Part 3: FAQs about Print Screen Not Working on Windows 11/10/8/7
1. Is there a keyboard shortcut you can use aside Print Screen key if it is not working?

Yes, there is another keyboard shortcut that you can use to take screenshots. You can press and hold the WIN, Shift, and S keys to activate a customizable area screenshot. Hold and drag your mouse cursor to adjust the size of your screenshot window. After that, release the left mouse button to capture a screenshot. It will be copied automatically on Clipboard.

2. Can you use On-screen Keyboard to take screenshots?

Yes, you can use the on-screen keyboard tool to take screenshots. Just like a physical keyboard, there is a key you can use that is dedicated to the Print Screen. To launch the on-screen keyboard, use the search bar on your taskbar, type On-screen Keyboard, and open the app. Click the PrtScn key to take a screenshot. This method is an excellent temporary fix if your physical keyboard is not usable.

3. Where can you find the screenshots you take on your Windows PC?

Where do screenshots go on Windows after pressing the Print Screen button? Just go to the My File folder and find the Captures file. Here are all the screenshot captured and saved automatically.
Conclusion
This article has introduced 5 methods to fix print screen not working problem on Windows 11/10/8/7. You can check your shortcut functions, program updates, or simply use the troubleshooting to fix it. But the easiest way is to use the professional AnyRec Screen Recorder to take screenshots on Windows/Mac. Have a free trial on it now!
More Related Articles