WebM vs. MP4 - Which is Your Better Choice (Full Comparison)
Many people are confused about WebM and MP4 formats. MP4 seems to be a worldwide popular video format. Who uses WebM and why people choose WebM in some scenarios? If you have the same question, just check this complete comparison of WebM vs. MP4. Here you can know the definition, comparison, and conversion about WebM and MP4.
Part 1: Definition of WebM and MP4
1. What is WebM
WebM is a container format created by Google designed specifically for online streaming. This video file type usually comprises VP8, VP9, or AV1 video and Vorbis or Opus audio. The WebM format is now supported by practically all HTML5 web browsers, including Mozilla Firefox, Google Chrome, and Opera. You can upload WebM videos to YouTube, Skype, Vimeo, ooVoo, and other popular platforms directly. Unfortunately, this video format is not supported by Apple Safari or Internet Explorer without extra plugins, and many video players don't support it. You need to use third-party players to open and play WebM files.
2. What is MP4
MPEG-4 Part 14 (MP4) is a popular container format that can hold many videos, audio, subtitles, graphics, and chapters in a single file. Advanced content, such as 3D images, menus, and user interaction, is also possible. Moreover, it can be streamed over the internet in the same way that container formats like WebM or MKV can. Furthermore, MP4 is a universal file format because it can be utilized on a wide range of devices, including platforms, browsers, mobile phones, etc.
Part 2: Comparison of WebM vs. MP4
WebM vs. MP4 in File Size
WebM and MP4 are both compressed to minimal file size. Despite this, there is still a file size discrepancy. WebM is substantially smaller than MP4. Because it was created specifically for Internet streaming. If you need to quickly download a video from the internet, you can use the WebM format to receive the files rapidly. And so, if you want to save some space on your storage, you must choose WebM file format. Or you can check more ways to make video file size smaller than before.
WebM vs. MP4 in Video Quality
The difference in video quality between WebM and MP4 is hard to compare, considering they are both lossy video formats. However, because WebM was explicitly created for the internet, its compression ratio is often larger than MP4, resulting in a higher loss of original quality than MP4. In short, MP4 has a higher quality than WebM.
You may rely on the table below to quickly compare the two video formats and see which one is better.
WebM
MP4
Codec
Video: VP8 or VP9 Audio: Vorbis, OGG
Video: H.264, H.265/HEVC, MPEG-4 Audio: AAC, MP3, AC3
Supported Media Player and Browser
Opera, Mozilla Firefox, Microsoft Internet Explorer, Google Chrome
All media players and browsers.
Developer
Google Inc.
IOS (International Organization for Standardization)
File Extension
.webm
.mp4
Pros

◆Small video size for uploading on website.
◆It's completely free and available to everyone.
◆Popular video sites support it.

◆Image quality is excellent while data usage is kept low.
◆Video is streamed over the internet.
◆Lossless quality with high compression.
◆Universal format.

Cons
◆Compatibility issues with mobile devices and media players

◆It isn't easy to update and edit.
◆Video piracy is supported.
WebM vs. MP4 in Compatibility
Just as mentioned above, MP4 file size is highly compatible with most digital devices, browers, and platforms. However, WebM is mainly created for web use on google. So if you want to edit WebM video files, check the video format support first. If not, you can convert WebM to MP4, MOV, AVI, and other popular formats.
Part 3: How to Convert from WebM to MP4 (Or Reversely)
Are you a big fan of watching movies? If so, you must be struggling with playing downloaded WebM videos or saving large MP4 files. Fortunately, AnyRec Video Converter helps simplify WebM to MP4 conversion for you. It takes only a few clicks to have your WebM or MP4 files at your fingertips! So, do not waste any moment. Download this powerful WebM converter on your Windows/Mac and experience its outstanding service.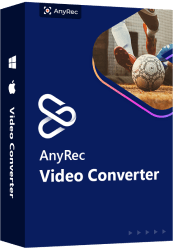 AnyRec Video Converter
Convert to and from 1000+ popular file formats, such as WebM and MP4.
Enhance videos with the help of its excellent editing features.
Modify the profile settings to maintain high-quality videos.
Convert large WebM and MP4 files 50x faster than competitors.
Step 1.First of all, download the AnyRec Video Converter on your Windows/Mac. Afterward, click the Add Files button to upload your WebM or MP4 files on the software. You can also simply drag and drop all your files together directly on the software.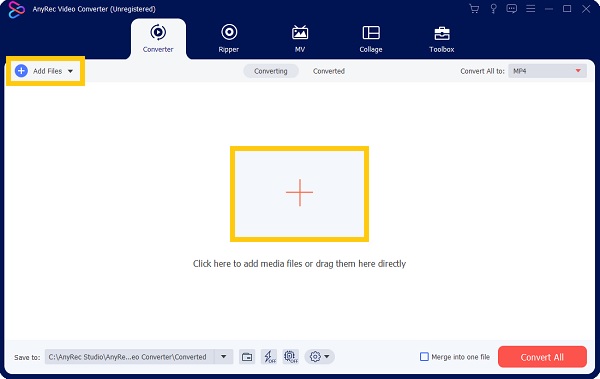 Step 2.Next, after uploading your files, click the Format button then a new window will appear on your screen. From there, go to the Video section, then choose the WebM or MP4 format, depending on your preference.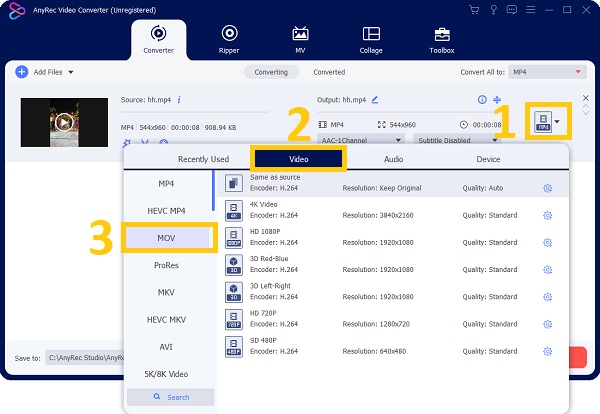 Step 3.If you want to maintain a high-quality video, click the Settings button with the gear icon on the right side of your chosen format. Then, a new pop-up window will appear on your screen. Adjust the encoder, frame rate, resolution, and bitrate according to what you desire. Once done, click the Create New button to apply changes.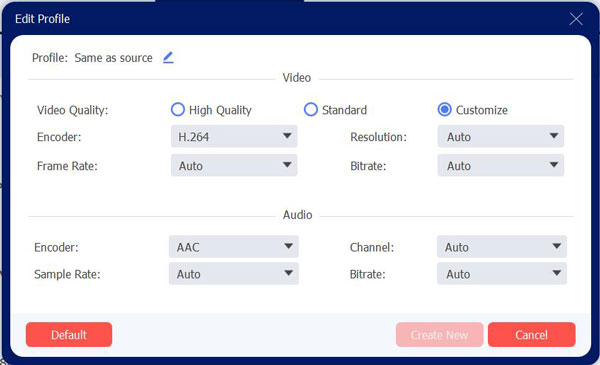 Step 4.Lastly, click the Save To button to choose a file location and quickly locate your videos. Then, click the Convert All button. Then you can see your converted files on the folder you have chosen.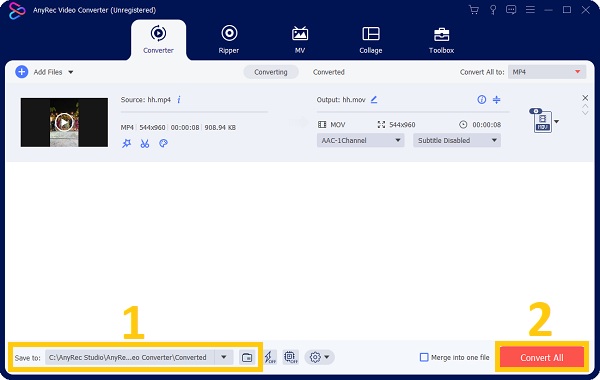 Part 4: FAQs about WebM vs. MP4
Is WebM better than MP4?

Both the MP4 and WebM formats are capable of generating high-quality video output. But, to be more explicit, MP4 is substantially better. MP4 outperforms WebM in terms of both quality and compatibility. But when it comes to video file size, WebM is smaller.

Can VLC play WebM and MP4 files?

Yes. VLC for Windows, Mac, and Linux is compatible with both WebM and MP4 videos. Additionally, it is capable of converting WebM to MP4 for free.

How do I reduce the size of WebM for uploading on website?

You can reduce the size of your WebM files with the help of AnyRec Video Converter. All you have to do is go to the Toolbox section and click the Video Compressor option. Or you can crop or trim the long WebM video to reduce video file size.
Conclusion
Written above provides in-depth information regarding WebM vs. MP4. We discussed their definition, distinctions, advantages, and disadvantages. Furthermore, we have provided you with the most excellent solution for converting your files between WebM and MP4 formats for different usages. Now, we would love to hear something from you, and you can contact us to share your thoughts with the world. By the way, if you want to quickly convert and edit WebM MP4 files, you can free download AnyRec Video Converter to get more solutions.