VP8 VS. VP9: Get to Know More About Them and Their Differences
VP8 and VP9 are video codecs created by Google for WebM format. You maybe not familiar with the VP8 and VP9 codec, but you must know WebM files, which are always used on the website. Many people are wondering what VP8 and VP9 codecs are, but there are limited studies about the codecs. Fortunately, in this post, you will know the terms VP8 and VP9 profoundly and understand their differences, which will help you download WebM videos with higher quality or smaller size. Please keep on reading the post.
Part 1: VP8 VS. VP9: The Definition of VP8 and VP9 Codecs
What is VP8?
VP8 (Video Compression Format or Video Compression Specification) is a royalty-free, open-source video compression standard developed by On2 Technologies as a successor to VP7 and owned by Google since 2010. Moreover, VP8 is a specification for encoding and decoding high-definition video viewing as a file or a bitstream. Along with VP9, VP8 is part of the Google-sponsored WebM open-source initiative. Unlike its H.264 sibling, the VP8 codec is free. This is owing to Google's decision to make all of its VP8 patents available to the public under a royalty-free license.
VP8 codec has the most advanced compression algorithms and has a high-speed decoding process. It is utilized in video conferencing, video broadcasting, and mobile device recording.
What is VP9?
Google invented the VP9 video compression technology. VP9 is also an open-source technology with no licensing fees. It's also an HTML5 native format that supports Opus audio and Ogg Vorbis codecs. Moreover, the VP9 codec is mainly used for streaming video over the Internet. It claims to cut video transmission bit rates by 50% while keeping good quality. Both the Chrome browser and YouTube support the VP9 codec, which is an enhancement over the VP8 codec and was known initially as "NGOV" (Next Generation Open Video). VP9 runs well on PCs at high resolutions, making it an excellent choice for delivering OTT video to desktops. It can save you bandwidth while offering the same or better quality than other codecs.
Part 2: VP8 VS. VP9: What Are the Differences between VP8 and VP9
The WebM Project produced VP8 and VP9, which are high-efficiency video compression algorithms (video "codecs"). These codecs are royalty-free for anyone to use. Moreover, VP8 and VP9 are highly compressed and less in size than other formats and codecs, making them ideal for streaming videos over the Internet. Google created and promoted the video codecs VP8 and VP9. We only had VP8 in Chrome's WebRTC implementation until recently, and now we have both VP8 and VP9 codecs. This prompted some intriguing discussions with customers on whether or not to embrace VP9 – or whether they should instead use H.264.
After knowing the similarities between VP8 and VP9 codecs, you can also learn the differences between them. In comparison, VP8 usually has higher quality and larger video size than VP9. On the other hand, VP9 has a smaller file size and higher compression rate, but VP9 is incompatible with some browsers and devices.
So, which one should you choose? VP8 or VP9 codec? It depends on your requirements. If you pursue the video quality, you can choose the VP8 codec for downloading. And to save your storage space, you can choose the VP9 option.
Part 3: How to Convert between VP8 and VP9 Codecs Easily
For instance, you want a higher-quality video to enjoy watching your favorite WebM movie; you must convert your VP9 files to VP8. On the other hand, if you want a smaller file size due to the insufficiency of your storage space, you must convert your files to VP9. To make that possible, have the AnyRec Video Converter downloaded on your Windows/Mac devices. This app will help you convert files from over 1000+ formats, including WebM with VP8 or VP9 codecs. Download this app now and experience conversion with ease.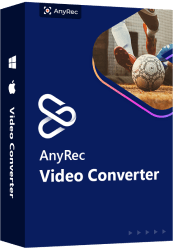 AnyRec Video Converter
Allows you to convert WebM files between VP8 and VP9 codec.
Enables you to convert VP8 and VP9 videos 2K, 5K, and even 8K with high quality.
Able to adjust the video resolution, quality, and bitrate before exporting.
Its conversion process is incredibly fast, and it will enable you to batch convert without file size limitations.
Step 1.First and foremost, have the app downloaded on your device. Right after that, you can upload your files on the software by clicking the Add Files button. You can just also drag or drop several VP8 or VP9 files at once in the app.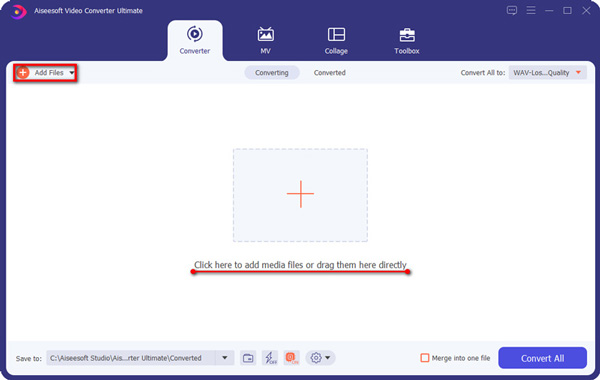 Step 2.After the files have been uploaded, click the Format button on the right side of the app's interface, and a pop-up window will appear on your screen. Next, choose the Video section and among the formats, select the WebM format.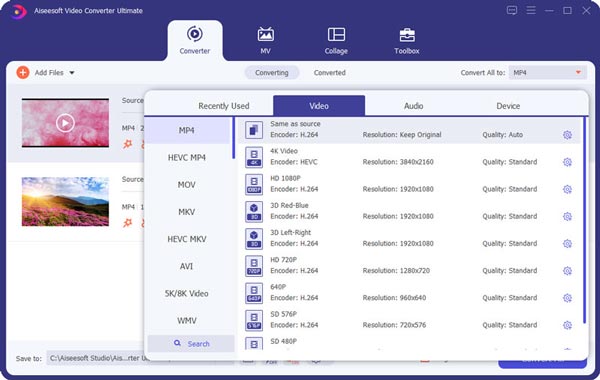 Step 3.Next, you can adjust the profile settings. On the right side of the format you have chosen, click the Gear icon, and another pop-up window will appear on your screen. On the Encoder section, click the drop-down button and select VP8 or VP9. After adjusting the settings, you can now click the Create New button on the bottom right of the app.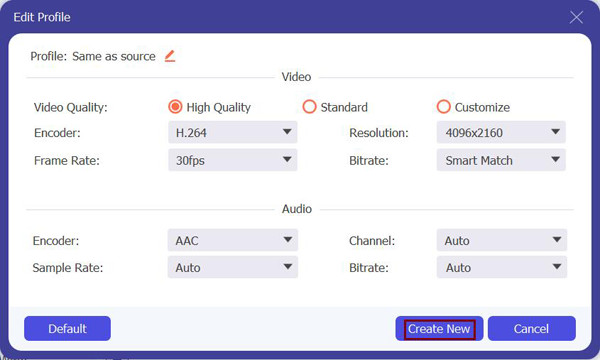 Step 4.After that, choose the location of your files by clicking the Save To button to access them easily. Finally, you can now save your converted files by clicking the Convert All button on the bottom right of the app's interface.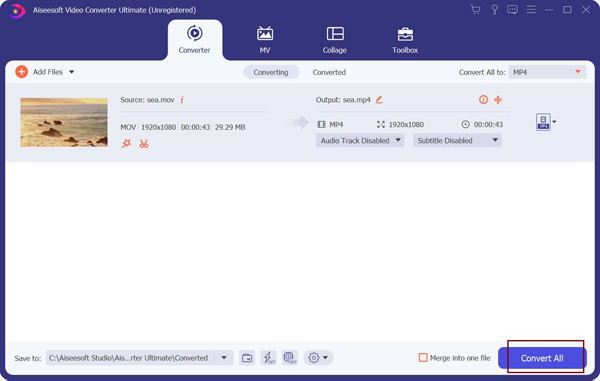 Part 4: FAQs about VP8 and VP9
1. Which is better between VP8 and VP9?

When it comes to the quality of the compressed video, VP9 outperforms VP8. While VP8 uses fewer resources (=CPU) to compress video, it does so more efficiently.

2. Is it possible to use VP8/VP9 with a file format other than WebM?

No, the license does not allow you to utilize VP8/VP9 in practically any way you want. VP8 and VP9 are only available for WebM formats, it is possible that they will not play in browsers that support WebM.

3. Is VP8 better than H.264?

VP8 is not inferior to the H.264 video codec in terms of quality, but VP8 codec has a higher compression rate and a smaller file size. But playing WebM files with VP8 codec is more difficult than MP4 files with H.264 codec.
Conclusion
To sum it up, the information above is the definition and differences between VP8 and VP9 video codecs. To put it in a simple way, VP8 is a free codec and has a higher quality video than VP9. On the other hand, when it comes to video file size, VP9 has a smaller size than VP8. Just choose the desired one and convert between VP8 and VP9 codecs depending on your preference and situation. And if you still have questions in mind, do not hesitate to send us your queries and we promise to respond as soon as possible.
Related Articles