Top 6 Web Launch Recorders to Capture Activities Online for Free
A wise decision you can make when you want to record onscreen activities is to use a web launch recorder. You don't need to download or pay for it, the web launch recorder will easily record on-screen activities with high quality. There are many online web launch recorders with different features, and this article have chosen the best 6 web launch recorders for you. Keep reading to learn about the overall review of the following tools and select the best one to have a free trial.
Part 1: Overall Reviews on the Best 5 Web Launch Recorders
Web launch recorders are often easy to use with their straightforward interface. However, they differ from offered excellent features and if they are compatible with your device. With the five web launch recorders, let's see how they are best for recording gameplays, tutorials, etc.
1.AnyRec Free Screen Recorder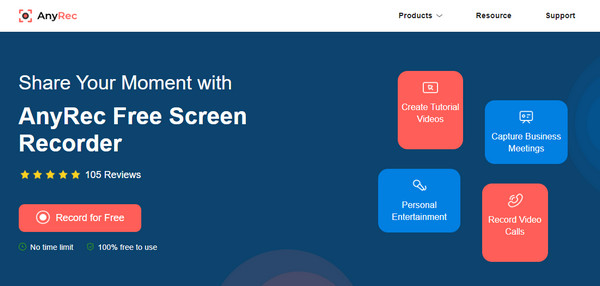 The first web launch recorder that is popular and recommended by many users is AnyRec Free Screen Recorder. The online tool is an excellent way to record all online activities such as gameplay, movies, and even live events. It is free to use and only requires downloading a lightweight launcher. AnyRec Free Screen Recorder is available on Windows and macOS.
Features:
◆ Easy to navigate with a feature-packed interface to record online videos with high quality.
◆ Capture online business meetings and video calls with system sound and microphone.
◆ Also allow users to record webcam video calls with customizable positions and size.
◆ Provide real-time drawing effects to add annotations and hotkeys for flexible recording.
2. Web Launch Recorder Download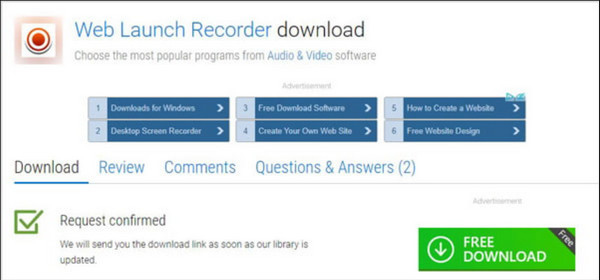 The Web Launch Recorder tool allows you to capture onscreen activities in any region part of your computer screen. It gives a top-tier yet free service to record any activity on your screen. As it has no restriction in utilizing all its features, Web Launch Recorder is an excellent online screen recorder with simple fundamental elements.
Features:
◆ No signing or registration is required to use the online tool.
◆ Able to export the recordings to multiple formats for different platforms.
◆ Enable to record sound from the system sound and microphone.
◆ Basic video editor like a trimmer and share clips to other social networks.
3. Nimbus Capture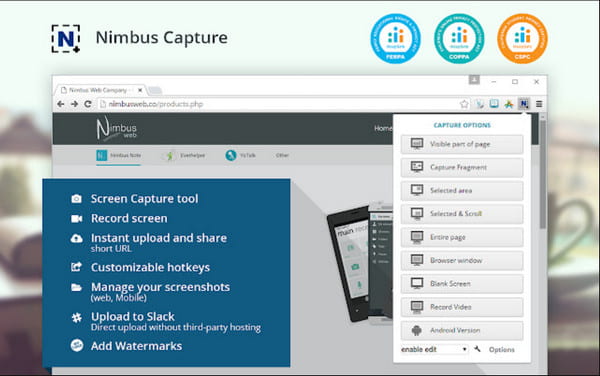 This web launch recorder is a recommended tool to record on any browser like Chrome, Firefox, Edge, and Safari. Nimbus Capture can be your partner anywhere on the web as you can download it as an extension. Furthermore, the tool is a better collaboration for workflow because it lets you organize and store data.
Features:
◆ Best for multitasking like taking notes and providing ideas to colleagues.
◆ Offer five different screenshot modes, editor, and share features.
◆ Adjustable shortcut keys to access start, pause, and stop functions quickly.
◆ Integrate with Nimbus to store and organize data for a quicker way to share files.
4. Screencastify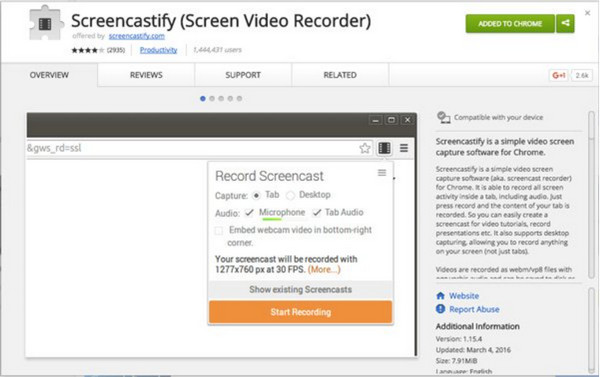 If you are more of a simple web launch recorder, you can try Screencastify. The tool is excellent for Chrome to record, edit clips, and share videos in only a few seconds. Its drawing tools are best for annotations and more pigmented for highlighting text.
Features:
◆ Freely capture the browser tab, webcam, and microphone.
◆ Enable to share recorded files to Google Drive, YouTube, etc.
◆ Allows users to export video files to MP4 as output format.
◆ Straightforward interface for easy control of functions while recording.
5. Screenshot-O-Matic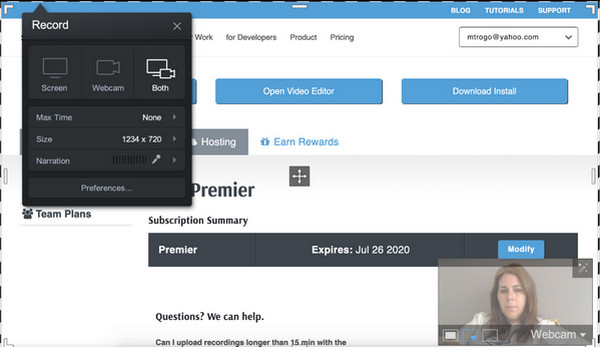 Screenshot-O-Matic, one of the best web launch recorders, lets you easily record video and upload it directly to your social media account. It also allows you to choose to make a fullscreen or custom recording area. The best part is using its unique script tools, automated captions, and more powerful features. However, you might be disappointed with this web launch recorder because it has a time recording limitation.
Features:
◆ Enable users to upload recordings to Google Drive, Dropbox, etc.
◆ Offer voiceover, stock music, and caption to add to recorded video clips.
◆ Let users record webcam meetings and manage content.
◆ Provide a free version with a 15-minute recording time.
Part 2: The Best Alternative to Web Launch Recorders with High Quality
Web launch recorders, however, also have their downsides, like limited recording duration, low-quality output, and required stable Internet connection. So, it is best to use the professional AnyRec Screen Recorder for better performance in work, meeting, and gameplay. This web launcher recorder alternative is a flexible solution to record video and any activity you have on your screen. Moreover, you don't have to worry about limited time because this web launch recorder alternative lets you record unlimitedly.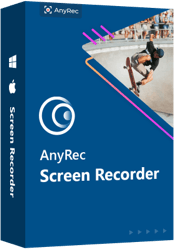 AnyRec Screen Recorder
Provide useful features to do a soundcheck, add commentary, and apply drawing effects.
Record any activity with the full screen, selected region area, or a fixed window.
Customize the recording settings, including video resolution, quality, frame rate, etc.
Record video, audio, game, and phone and export them in MP4, AVI, MOV, WebM, etc.
How to use AnyRec Screen Recorder as a web launcher recorder substitute:
Step 1.Download the software from its official website. Install it to your device and launch it to start recording onscreen activities. From the main interface, click the Video Recorder button and set up the desired settings for recording.

Step 2.Choose the preferred region area by clicking Fullscreen or Custom. You can also select an opened window by clicking the Custom dropdown list. Then, turn on System Sound and Microphone to capture the computer audio and your voice. You can do a sound check on Preference.

Step 3.After configuring, click the REC button to start the recording session with this web launch recorder alternative. The widget menu on your screen offers you some helpful tools to pause, stop, and apply drawing effects. You can also take a screenshot by clicking the Snapshot button.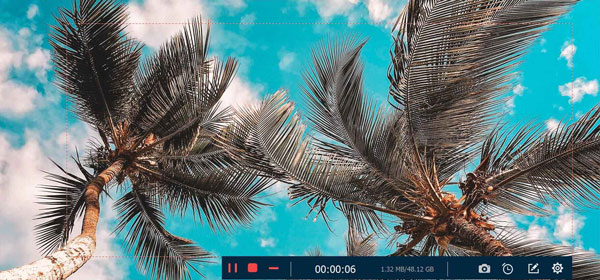 Step 4.Finally, trim the video and select the designated folder path to save it. Click the Save button to confirm finishing the process.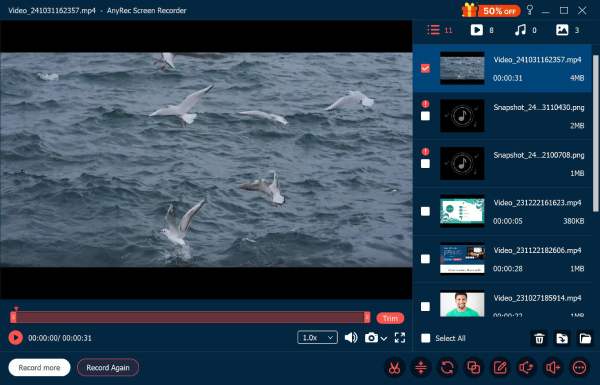 Part 3: FAQs about the Best Web Launch Recorders
Why should I download the launcher when using a web launch recorder?

Some web launch recorders require you to download the launcher for high-quality recording. That's because it will provide more functions and settings to record activities in a professional way.

How can I capture a high-quality recording using a web launch recorder?

You should rely on the web launch recorders that offer advanced settings to change resolution, quality, and formats. AnyRec Free Screen Recorder enables you to set the lossless quality.

Which web launch recorder can do live broadcasting?

Unfortunately, no web launch recorder supports this function. You can have a try on OBS Studio if you want to do live streaming while recording. It produces high-quality output and also offers you to manage your recording in a professional environment.
Conclusion
Web launch recorders have the best features for recording all onscreen activities. But it still depends on how you prefer recording, and it is guaranteed that AnyRec Screen Recorder can give you the best experience and recording performance. Free download the software now and see how it can help you with recording matters.
Related Articles