If You are an Anime Fan: Here are Top 10 Sites like AnimeSuge
Many anime fans like to watch animations on AnimeSuge. But there are always good and bad sides to a website, if you want to seek other websites for watching anime, you can read this article to see some alternatives if you need them.
Part 1: Brief Introduction of AnimeSuge
AnimeSuge is a website where you can watch free streaming anime in both subbed and dubbed versions in English. You can watch anime online for free with ease in AnimeSuge. And there is easy accession and no registration required. The content is updated daily with beautiful layouts, fast streaming servers, and great features that help you easily track and watch your favorite anime.
Part 2: Top 10 Sites like AnimeSuge
1. Anime Simple
Anime Simple is a brand-new website with an ever-growing library of information. This AnimeSuge alternative site has already amassed a sizable library of over a thousand shows. They have a selection of older anime, such as the original Naruto. Additionally, this site offers some of the most recent anime from Japan's presently airing seasons.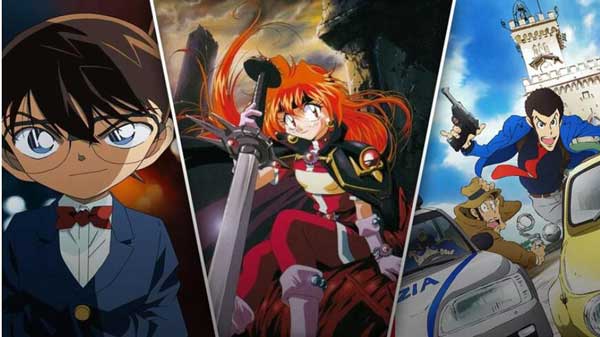 Pros

Have enough old and new animations.
The strong search engine on the website for searching for your animation.
Cons

Old website design UI.
The high volume of advertisements.
2. MyAnimeList
This streaming service has established a strong following among anime lovers due to its diverse collection of content and reputation as a one-stop shop for anime reviews, news, forum discussions, and promotional films. The description, background, other titles, production details, characters, voice actors, opening and closing tunes, reviews, and statistics are all accessible to users.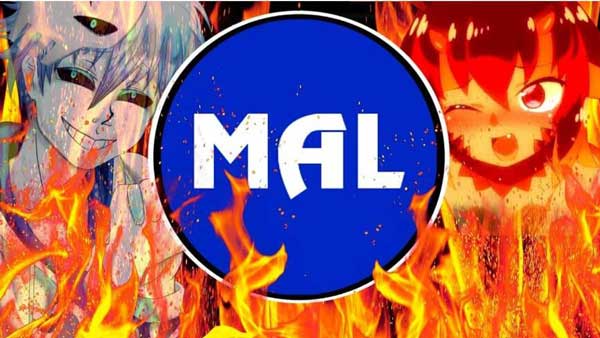 Pros

Deep coverage of each anime series or film.
All detail of animations will be displayed for fans to reference.
Cons

Advertisements will be displayed while watching if you don't subscribe to it.
3. KickAssAnime
KickAssAnime is exactly what its name implies: a fantastic website for watching your favorite shows. Not only is the site simple to navigate, but it also features an attractive design.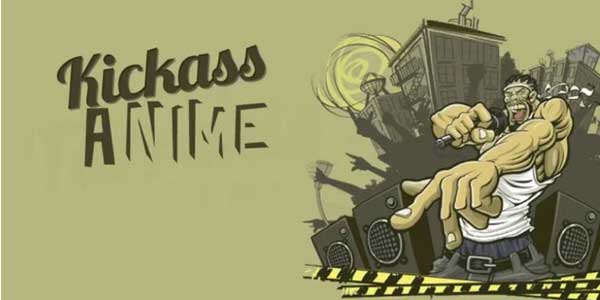 Pros

Brief descriptions to help you more easily discover new shows.
Utilize a countdown timer to inform users of impending episodes.
Cons

This site is primarily for subtitles and does not contain any dubbed content.
4. Anime-Planet
Anime-Planet has been online since the early years of the second millennium. This AnimeSuge alternative site includes some of the best anime available, with over 40,000 episodes. They even offer a section where you can read manga series. The site's user interface will take some time to adjust to, but the search function is flawless.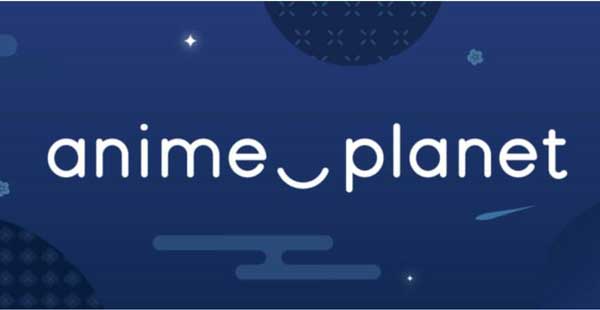 Pros

Have abundant episodes of every animation.
Can read manga series in this website.
Cons

Many episodes are uploaded by users which could not be HD.
Some episodes could not be played since flash is shut down.
5. GoGoAnime
GoGoAnime is an excellent AnimeSuge alternative website to watch online resource for anyone who isn't interested in paying to watch anime. Additionally, this site places a high premium on community building. This allows you to connect with many other anime fans and discuss your favorite series. Each movie on the site includes an active comment section where you can share your comments.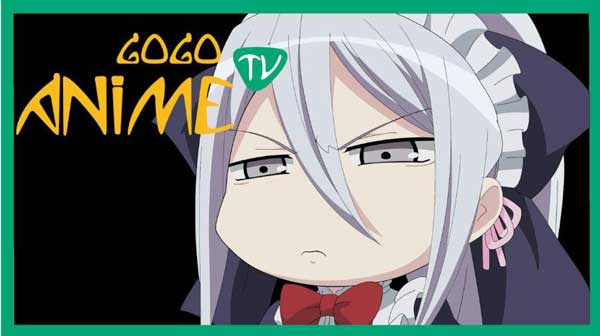 Pros

Have animations that even could play on paying platforms.
Offer both subtitled and dubbed series.
Cons

Every click will display an advertisement.
6. AnimeDao
AnimeDao is an excellent source for subbed video anime streaming websites. Even with new anime, the subs on this site are generally accurate. Additionally, the search options on this site are excellent, ensuring that you can easily find your shows. Additionally, the site loads faster than some other options.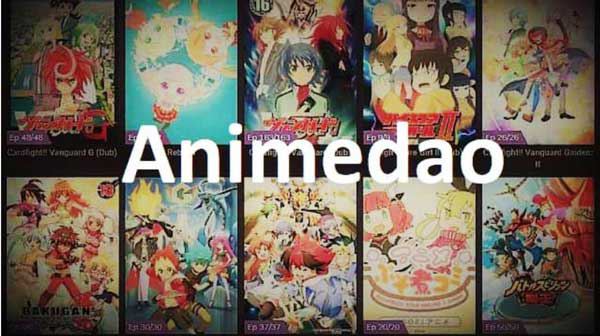 Pros

This anime site will provide you with a synopsis of each series.
This site will provide subtitles even new anime
Cons

Straightforward UI design that may be unappealing to some users.
7. AnimeFreak
With thousands of episodes of your favorite anime series in a variety of genres (fantasy, music, mystery, parody, adventure, and even supernatural, to mention a few). On this site, you'll find the latest OVA series, feature films, and other anime favorites.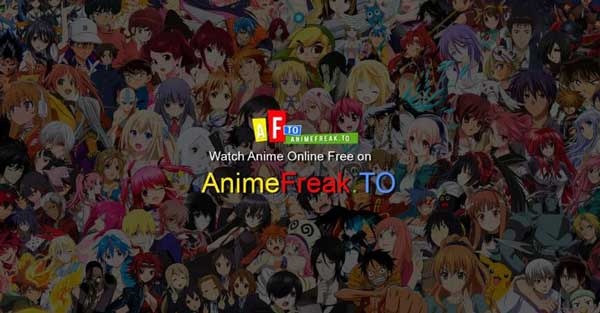 Pros

It contains thousands of manga that are updated immediately upon chapter release in Japan.
You can not only watch series but also OVA.
Cons

There are many pop-up windows advertisements on this website.
8. HIDIVE
This Houston-based streaming service provides customers with access to the best anime titles and a back catalogue of series dating all the way back to the mid-20th century. What distinguishes it from other websites is its assortment of obscure titles and OVAs that might thrill true anime enthusiasts.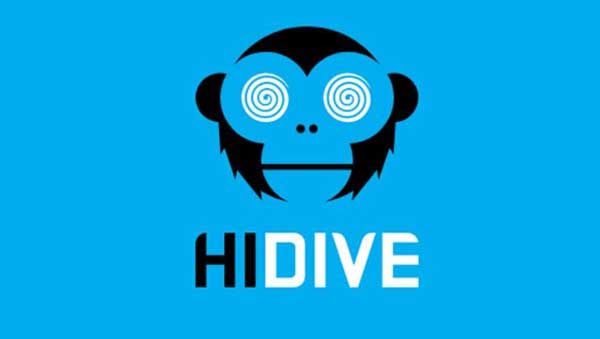 Pros

The most recent Japanese simulcasts are transmitted in 1080p or HD resolution.
You can enable uncensored mode and alter the color of the subtitles.
Cons

This site doesn't have too much animation to watch compared with other sites.
9. Funimation
This AnimeSuge alternative anime streaming website is one of the most dependable sources of anime available today. Funimation features new episodes of some of today's most popular anime shows.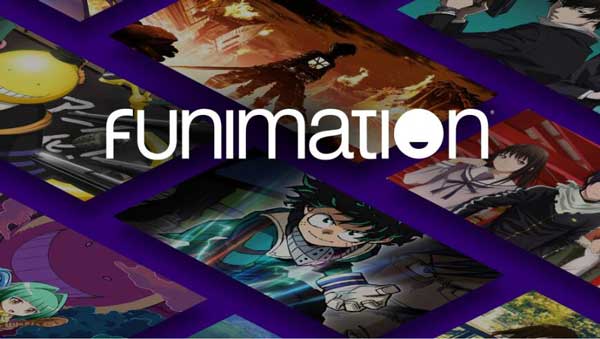 Pros

There are many categories of animation on this site.
Have 4K resolution.
Cons

You need to access to VPN in some areas.
10. Animestreams
Animestreams is another free anime streaming site. The best part about Animestreams is that, although being completely free to use, you will rarely encounter those obnoxious ad pop-ups. The website features a sizable library of anime series or movies that are neatly organized by category. Additionally, the site is updated on a regular basis to ensure that its users always have the most up-to-date information.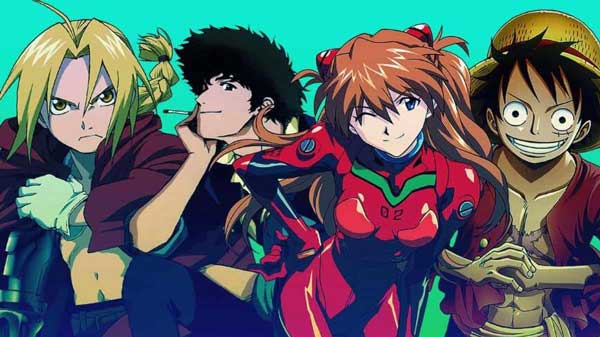 Pros

Users can submit requests for certain anime shows, series, or movies.
Not many Ads like other sites.
Cons

There are not too many animations to watch compared with other sites.
Bonus Tips
On these websites above, you can save animations on some websites, but it is not allowed on some websites. If you want to watch a video offline, maybe you need to screen record. And there is a software AnyRec Screen Recorder recommended to you to watch animation offline on the site AnimeSuge and sites like AnimeSuge. This software will remain the high-quality video for your recording, and there are many output formats like MP4, MOV, WMV, and AVI for you.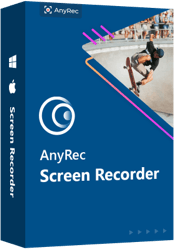 AnyRec Screen Recorder
Record full screen, window, or any part of your computer screen.
You can also record audio, game, and phone call.
No maximum time limit. No watermark.
Keep the original video and audio quality.
Part 3: FAQs about AnimeSuge
Is it legal to watch anime at AnimeSuge?

Yes, it's legal to watch anime in AnimeSuge. Unlike torrenting, you even don't need a VPN account while watching anime in AnimeSuge. Just open AnimeSuge and watch any anime you want.

How AnimeSuge works?

AnimeSuge is a nearly fully automated video search engine. It does automated scans of streaming websites and lists the best quality videos it found.

Can I watch AnimeSuge offline?

No, you can't. There is no offline watching function in AnimeSuge, you have to screen record animation if you want to watch them offline.
Conclusion
There are many sites like AnimeSuge for you to watch animation you can't find on the AnimeSuge. Or you can also find a better alternative to AnimeSuge. And if you find out you can't watch animation offline, you can use AnyRec Screen Recorder to record the animation you like.
Related Articles