Top 20 Popular Anime Female Characters [Beautiful & Unique]
As an anime fan, you'll notice that male anime characters dominate the hero roles in a series most of the time. But despite that, you can't ignore how female anime characters portray a great image of a powerful woman, which adds spice to the story. By their looks, personality, power, etc., many catch the hearts of many. In this post, let's bring them to the spotlight and discover the most popular female anime characters! Let's start!
Part 1: Top 20 Popular Female Anime Characters
1. Anya Forger - Spy x Family (2022)
The first popular and top female anime is Anya Forger. Anya is one of the leading characters of the anime Spy x Family and is considered the heart and soul of this series. Anya is a 6 yrs old little girl who can read the minds of both people and animals but often misinterprets them, which leads to cute and silliness situations. This is what makes her famous, not to mention her cute personality. This anime series mainly focuses on a person known as Twilight, who is on an undercover mission. He needs to get married and adopts a child. Between them, they strive harder to keep their secrets.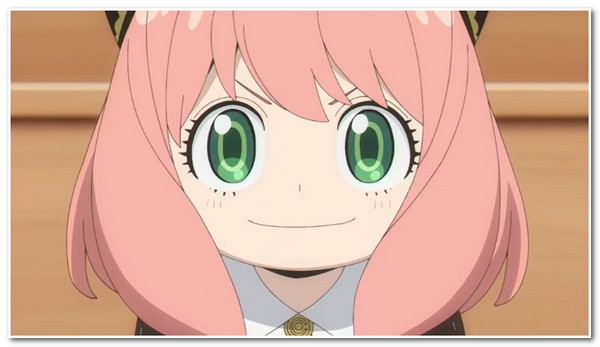 2. Yor Forger - Spy x Family (2022)
If Anya is the image of a cute and lovable little character in the series, Yor Forger, on the other hand, embodies strong women in anime. Aside from that, Yor is also a mother figure to Anya and pretends to be the wife of Loid. Yor is not a typical mother and wife in anime; she has incredible combat skills, which makes her known for being a high-caliber assassin. These great points of hers make people love her.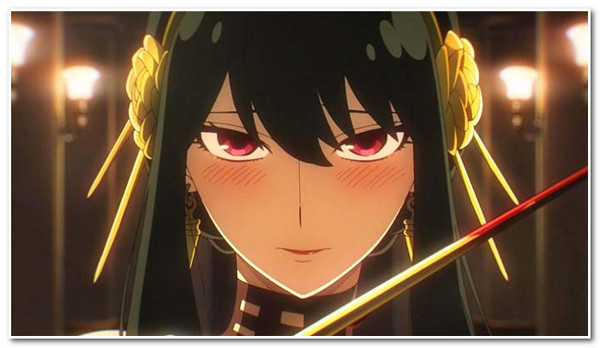 3. Nobara Kugisaki - Jujutsu Kaisen (2020)
The next character for this group of best female anime characters is Nobara. Nobara is part of the main characters of the latest released anime, Jujutsu Kaisen. This anime focuses on 4 jujutsu sorcerers assigned to eliminate a powerful Curse named Ryomen Sukuna. What makes her remarkable among people is that she doesn't rely on her group despite having a cheerful and cute personality; she defends herself from the villain characters and kicks the hell out of them!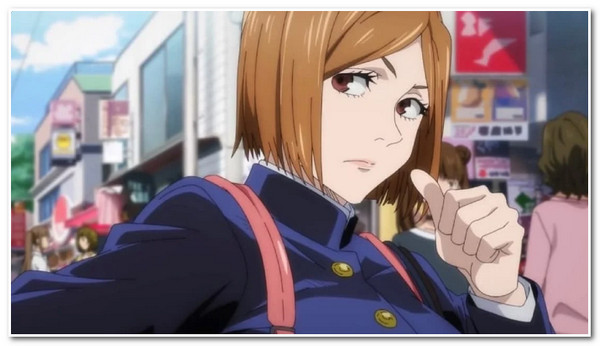 4. Nezuko - Demon Slayer: Kimetsu no Yaiba (2019)
One of the most well-known or popular female anime characters, and probably at the top of them, is Nezuko! If Anya is an image of a cute character and Nobara & Yor are the embodiment of powerful women, Nezuko combines them! Nezuko is a part of the Demon Slayer's main character, that turns into a demon. With the help of the people around her and her deceased family's guidance, she could maintain her human self and fight the demons along with her brother Tanjiro.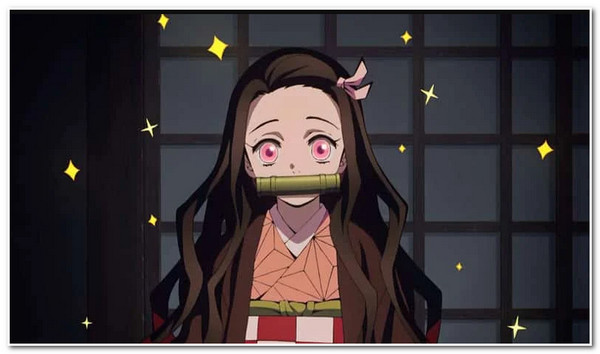 5. Shinobu Kocho - Demon Slayer: Kimetsu no Yaiba (2019)
Another Nezuko-like image in the Demon Slayer is Shinobu. She's also part of the famous female anime characters today. As the first release of this anime, Shinobu already successfully collected people's hearts. She was known for being one of the most powerful women in the series but possessed different capabilities. If her comrades terminate demons by beheading them, Shinobu injects poison with incredible speed. With her uniqueness in the series, she makes herself popular.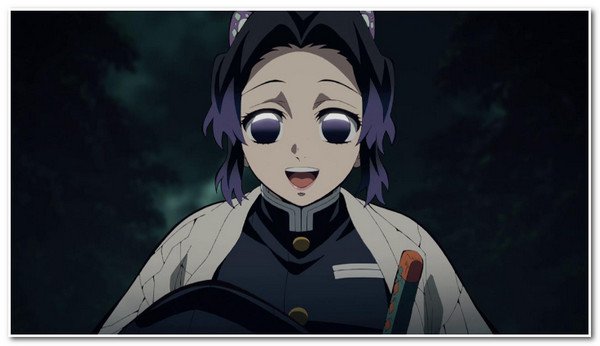 6. Violet Evergarden - Violet Evergarden (2018)
When we talk about a group of anime female characters with unique personalities, then Violet Evergarden is undoubtedly on the list! Violet is the main character of the anime series Violet Evergarden which mainly focuses on bringing back her humanity and discovering her ability to love. That sounds different from others, right? This is one reason this anime is fascinating to watch and leads to becoming popular, especially Violet.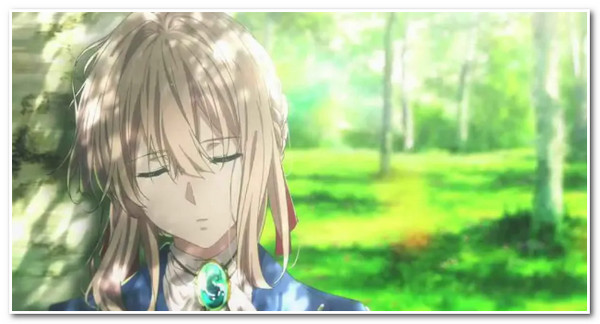 7. Akame - Akame ga Kill (2014)
The next strong female in anime is Akame ga Kill's one of the most powerful women, Akame. This character embodies a depth and strong woman. She's famous for having incredible hand-to-hand combat and well-skilled swordsmanship. She also doesn't show mercy to her opponent but is quite socially awkward. Her story revolves around doing such a mission to knock down an empire, which will lead her to the sad truth.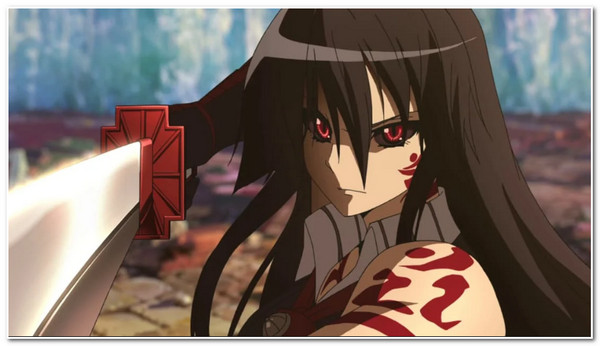 8. Uraraka Ochako - My Hero Academia (2016)
Compared to Akame, Uraraka Ochako does not have that much power but gathers much love from many people, making herself one of the most popular female anime characters! She represents goal-centered women in the real world; in the My Hero Academia, she's a professional hero who works hard to achieve her dream. She's one of the people in the anime who acquire a superpower that leads her to the responsibility of protecting the world from the villain. Sadly, her values are being challenged on her journey, which little by little help her understand the world much better.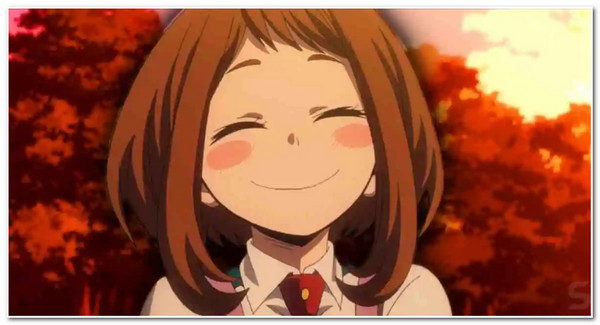 9. Shouko Nishimiya - A Silent Voice (2016)
Shouko Nishimiya would be the strong woman in anime! Not because of having incredible strength, combat skills, and unique superpowers but because of having the most beautiful heart! This character has a painful life; she experiences bullying and other hurtful moments, which leads to her growing up with a sense of isolation. But she proves to everyone by showing her strength by letting herself be drowned in bullying.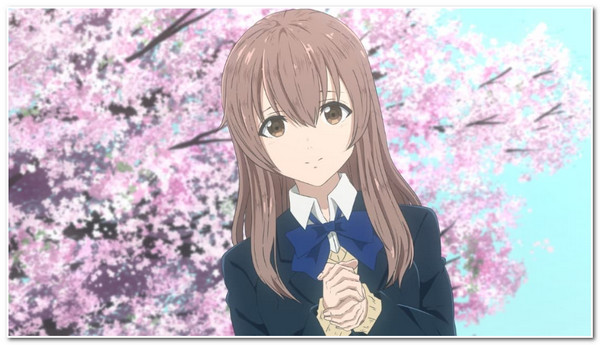 10. Mikasa Ackerman - Attack on Titan (2013)
If we talk about female anime characters with a wide range of popularity, then Mikasa Ackerman would be at the top. What makes her at the top? In the anime world, Mikasa possesses amazing loyalty, a fierce personality, well-equipped combat skills, and intelligence. She shows these traits while bringing down all the Titans on the ground. She's one of the diamonds in the Attack on Titan anime.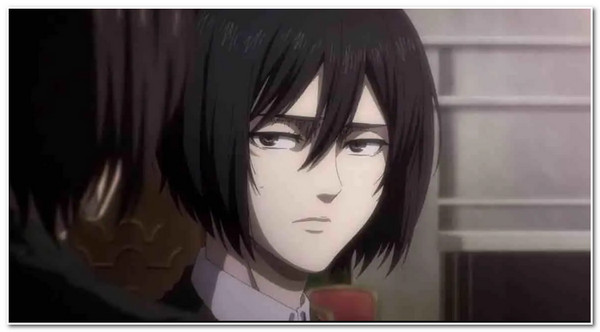 11. Sasha Braus - Attack on Titan (2013)
The next character, also one of the best female anime characters, is Sasha Braus. Although Sasha Braus is not as tough as Mikasa (which makes her incredibly famous), she made herself loved by many by having a food-loving heart. Sasha's obsession with food and humorous personality provides a little reason to laugh and smile amid this anime's darkness, mainly because of the Titans. Despite her personality, she's one of the trustable comrades in the anime and combat with Mikasa, making her even more loved by many people.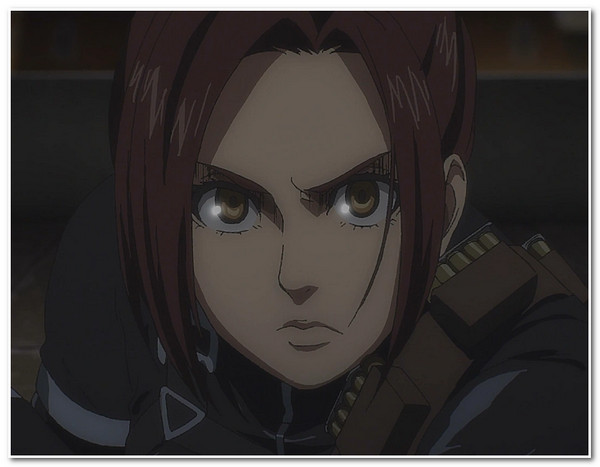 12. Akane Tsunemori - Psycho Pass (2012)
Of course, aside from powerful and supernatural female anime characters, many also become famous for having great skill without any power. One of them is the Psycho Pass's rookie detective, Akane Tsunemori. This anime mainly focuses on solving crimes in a much more advanced world where a technology identifying emotional distress can tell whether an individual commits crimes. In this world, Akane will revolve her journey. Along her journey, she molded herself into an independent woman with a strong will to give justice to any case.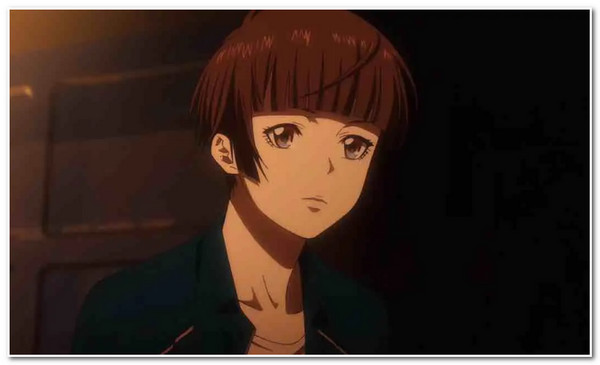 13. Erza Scarlet - Fairy Tail (2009)
Erza Scarlet is also a part of those popular female anime characters for having brute strength and superpowers. Fairy Tale is an anime that features supernatural characters that can perform various magic and summon dragon abilities for combat. Erza, on the other hand, can summon different types of armor that provide her the power to dominate her opponent. Her character is also an example of a strong, self-motivated, self-independent who never asks for help from others.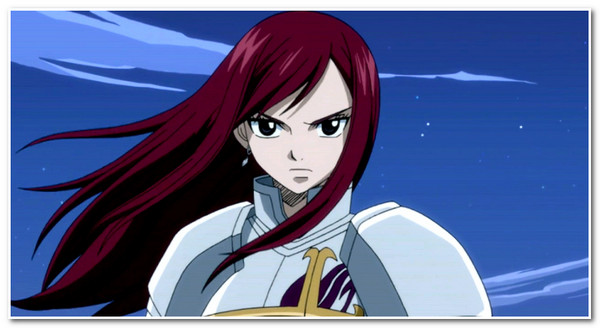 14. Makima - Chainsaw Man (2022)
Chainsaw Man is known for having brutal scenes, and one of the characters who brutally eliminate her enemies is Makima. She is a cold, brutal, evil-coated, and strong woman in the anime series. However, unlike the first group of female characters, Makami is said to be an antagonist in the story who wants to use the main character's abilities (Chainsaw Man) to create her ideal world. But, Makima as a whole and villain make the story much more enjoyable.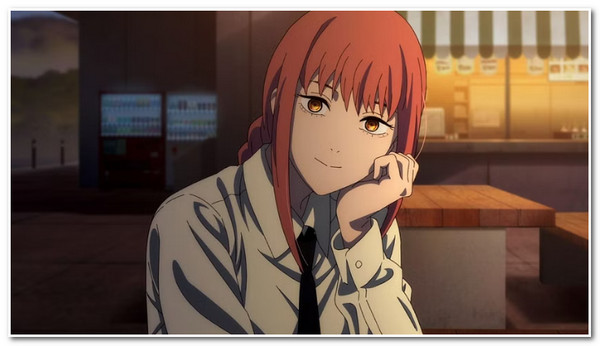 15. Orihime Inoue - Bleach (2004)
If Makima possesses those traits, Orihime Inoue is one of Bleach's most loving, caring, kind-hearted, and supported female anime characters. Her angel-like personality is unmatchable; she might not be as cool as anyone, but she can capture many hearts because of her personality.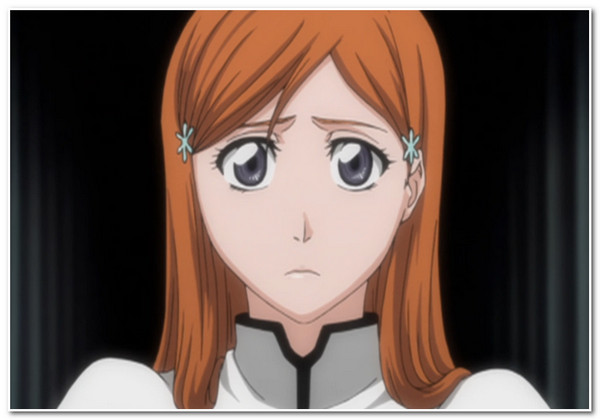 16. Hinata Hyuga - Naruto (2002)
Naruto has a wide range of popularity, and among its female anime characters who dominate the heart of many people is Hinata Hyuga. Hinata's story is also quite sad. As part of the Hyuga clan, she was a fragile member among other members. But she doesn't let those negative traits hinder her from doing her best. Hinata is more prevalent when the anime releases a movie where she fights alongside Naruto. Eventually, she reaches her dream of being with him for the rest of her life.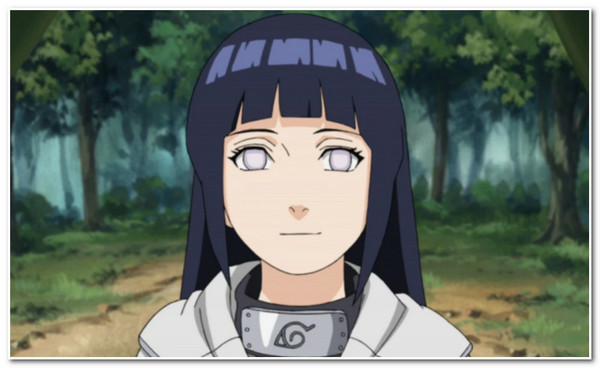 17. Chihiro Ogino - Spirited Away (2001)
Chihiro Ogino is another character that deserves to be part of the most famous anime female characters. This character's personality starts from being a whiney girl, eventually changing after she enters the Spirit World. While on her journey, you'll see how her character develops from a whiney girl to a self-sufficient and brave kid. With character development, it definetely leaves a mark on everybody's hearts.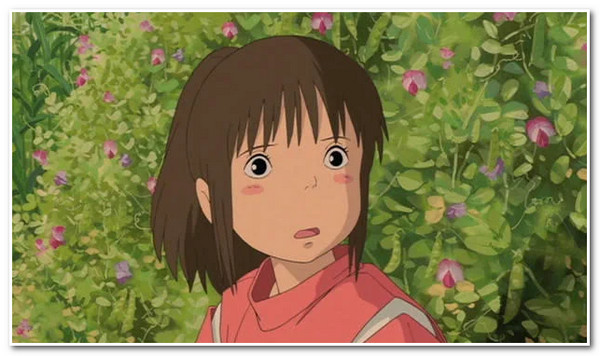 18. Rem - Re: Zero (2016)
It is, indeed, that most of the female anime characters that have cute looks and caring personalities are the ones who catch the hearts of many people. One of the characters that possess these traits is Rem. There are even many TikTok filters created based on Rem. Rem's role in Re: Zero is a maidservant of Roswal, and she is a half-human and Oni - a monstrous creature based on Japanese folklore.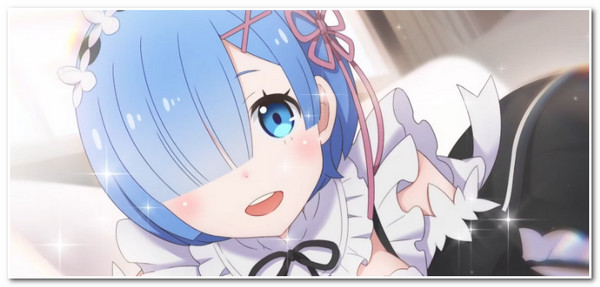 19. Merlin - Seven Deadly Sins (2016)
Most anime have a female character that looks so calm even though they are in a challenging situation, but they have incredible strong power behind this trait. This great point makes Merlin part of the top female anime. Merlin is one of the members of the Seven Deadly Sins and is known to be the Sin of Gluttony. Among the members, she is the most interesting, mysterious, and unique personality, making many people love her.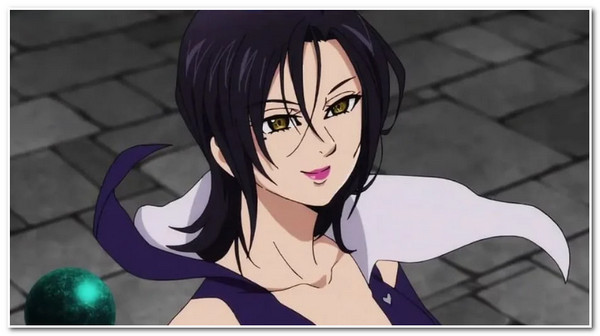 20. Nico Robin - One Piece (1999)
The anime One Piece is the longest-running series, and it has a lot of female anime characters. And since this animation is too old, you might need to go to sites like AnimeUltima to watch it. One of them is Nico Robin. Many people loved her character after she entered a more mature personality and showcased her incredible power while fighting against Black Maria (One of the strongest Beast Pirates). Her name is more popular because her archaeologist role is a significant advantage in finding One Piece.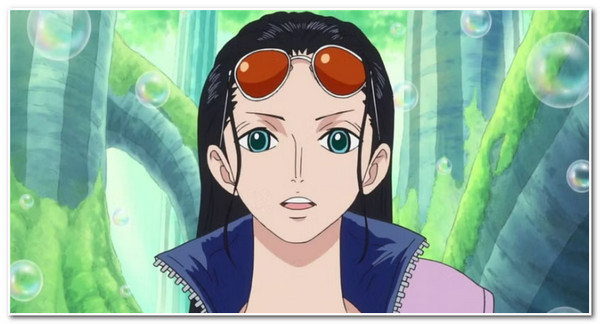 Part 2: Bonus Tips: Use AnyRec to Capture Anime Characters
There you have it! That's the lineup of the most famous female anime characters of 2023. You probably feel happy after seeing your bet is on the list; if you plan to watch her best scene again highlights on an episode and want to capture them, let the AnyRec Screen Recorder tool capture them for you! This Windows or Mac-compatible tool can capture any on-screen activities, either on full screen, a specific portion of it, or an active window. This tool can also capture your on-screen female anime highlight with high quality, providing you with the best viewing experience.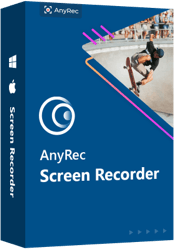 AnyRec Screen Recorder
Support various formats to export your recordings, such as MP4, MOV, WMV, etc.
Infused with a Snapshot feature that lets you take screenshots of your fav female anime.
Offer various Customizable Hotkeys to initiate the recording via critical combinations.
Have Tweaking options that let you modify frame rate, codec, resolution, quality, etc.
Step 1.Download and install AnyRec Screen Recorder on your computer. After that, launch the tool and click the Video Recorder button.

Step 2.Next, click the Full button if you wish to record the entire screen of your computer. Otherwise, click the Custom button to record a specific resolution.

Step 3.Then access the female anime character and click the REC button to start recording. You can add annotations and take screenshots during the recording process.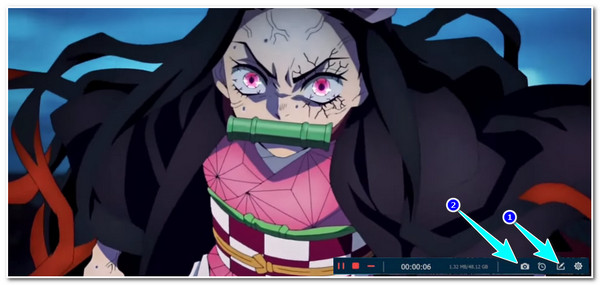 Step 4.On the preview, you can play the recorded file. If you notice that your recorded file contains unwanted parts, you can cut them. Once satisfied, tick the Save button.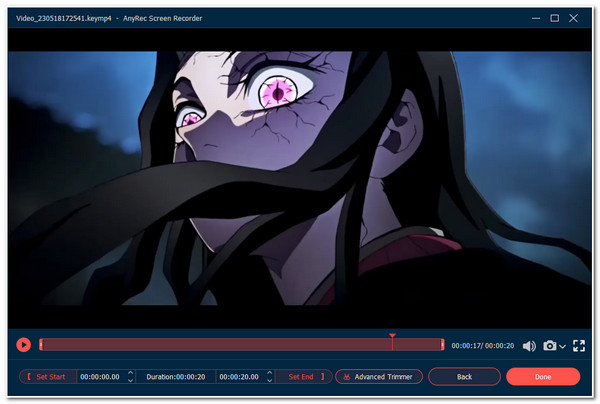 Part 3: FAQs about Female Anime Characters
What would be the best trait of a female anime character that could catch the hearts of many?

It depends on an individual which trait they think acquires much love. But most of the time, female anime characters that usually dominate the hearts of many people are mysterious and summons incredible power, capability, or intelligence. One of the best examples is Mikasa Ackerman; she talks less but possesses excellent combat skills.

Who among these female anime characters is the most popular anime character today?

The most popular female anime character today is Nezuko from Demon Slayer. This is because Demon Slayer: Kimetsu no Yaiba is currently on their Season 3: Swordsmith Village Arc Episode 6, which makes every anime and Demon Slayer fan happy. Nezuko is more popular today because she is part of this season.

Who among those female anime characters is currently releasing their episodes?

The female anime characters releasing their Anime Season Episodes are Demon Slayer: Kimetsu no Yaiba - To The Swordsmith Village Arc and One Piece - Attack of the Devil! Sanji vs. Queen.
Conclusion
Now those are the lineup of the best female anime characters in 2023! This lineup comprises the most powerful and attractive and has the best and most exciting character stories. This lineup undoubtedly fuels you to return to their best scenes on their corresponding anime episodes. And you can save those female anime characters' clips on your storage for future playback. If you are searching for a tool to help you, let the AnyRec Screen Recorder tool be your best ally! This tool's powerful and advanced features can indeed provide you with the best recording output! Feel free to visit this tool's official website to discover its other great features.
Related Articles