[Ultimate Guide] How to Take a Screenshot on an Android 12/11/10/9
How to take screenshots on Android phones? Taking a screenshot has benefited you when you want to keep what you saw on the internet to either use it on school/work projects or to remember for later use. It is a way to instruct something to a friend, show an explanation for a certain thing, and a lot more use of taking screenshots. Actually, most Android phones support taking screenshots easily with the built-in function. So for this matter, this article will guide you on how to do screenshots on Android with 6 easy methods. You can also learn about how to screenshot on your computer easily through the best screen capture. Please keep reading the following article.
Part 1: 6 Best Methods to Take a Screenshot on Android 12/11/10/9
First, there will list down all the efficient methods of taking screenshots for Android users. No matter what mobile brand and model you use, you will find the suitable methods to take screenshots on your Android phone in the following.
Method 1: Hotkeys with Power Button + Volume Down Buttons
This is the most popular and common way to take screenshots on any Android. Just go to your desired content to capture then simultaneously press the Power button and down volume for a few seconds. A notification will appear on the top of your screen which you can click to see the photo. Just mind that you need to press them at the same time, otherwise it might lock your phone or turn your volume down.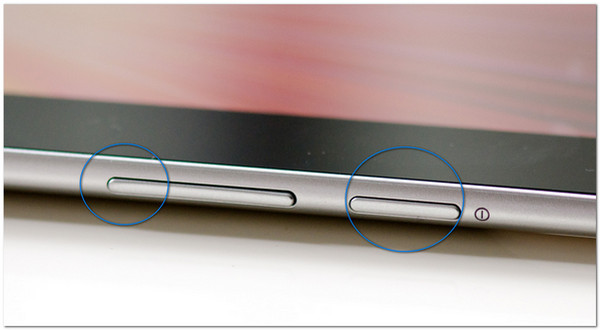 Method 2: Google Assistant
One of the easiest ways to get your work done is to only use your voice. Google Assistant has been updated for Android users to utilize it more. As an assistive touch feature on every Android device, here is how to enable Google Assistant on your phone:
Step 1.Go to the Settings app on your Android phone. Choose the Google Search App button. Then turn on the Assistant Settings option to enable screen capture on your Android phone with your voice.
Step 2.Say "OK Google" to your phone, then when your screen reacts and shows Google Assistant, quickly say "Take a screenshot".
Step 3.You will see the screenshot will be saved to your photo gallery. But for some Android phones such as Asus Zenfone, it will give you options on which you can save it or send it to one of your linked social accounts.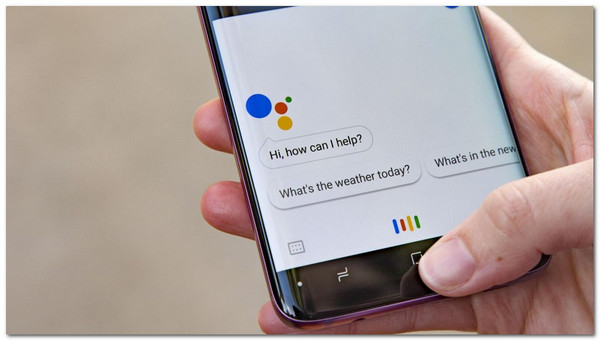 Method 3: Screenshot in the Control Panel
As this method is on the selected phone model, you can check your phone and look at the Control Panel by swiping from the top or bottom of your phone. If you have it, click the Screenshot icon to simple capture screenshots on your Android phone. Some device has options that will appear below the photo, but mostly will automatically save your screenshot to your gallery.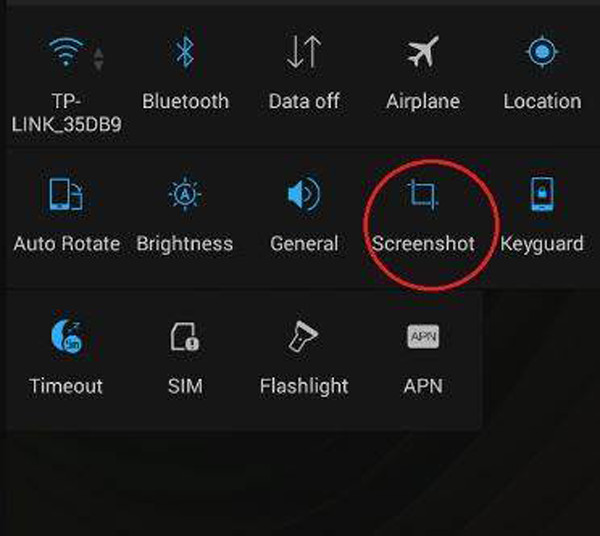 Method 4: Three Finger Gesture
If you want take screenshots of gameplay on Android phones, this method is a good way to do so. But first, we need to enable it on your phone through the following steps:
Step 1.Go to your phone's Setting app. Look for Gestures or search it on the search bar for easy access
Step 2.Choose the Quick Gesture button. Then enable the Three-finger Screenshots option to take screenshots on your Android phone. You can try right away to see the changes.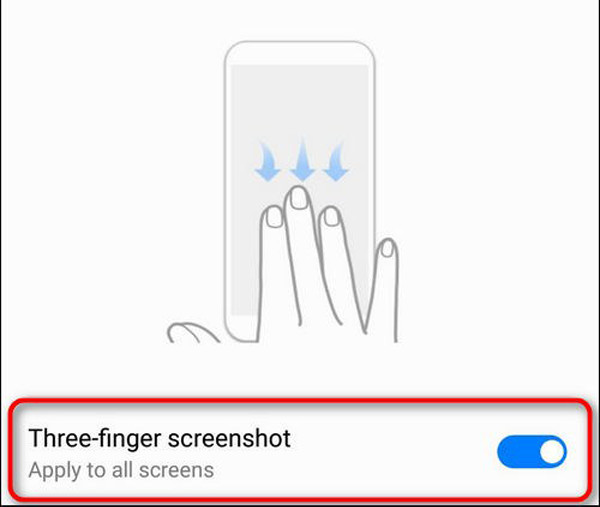 Note
This feature is only available to the latest models of Android phones, but you can check your Settings if your device has it.
Method 5: Quick Access Ball
This is also one of the unique features of the latest Android models. To access it:
Step 1.Go to your Settings app and search Quick Ball on the search bar. Click on the Quick Ball button, then toggle it and activate
Step 2.To add the screenshot to the menu, go to the Quick Ball page and select the Shortcuts option. Replace one of the default features by selecting the Screenshot.
Step 3.Then you can easily access the Quick Ball with a snipping tool to take screenshots on your Android.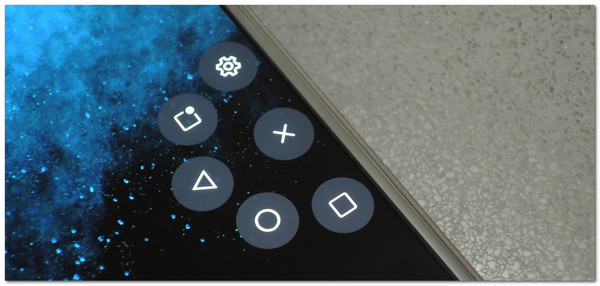 Method 6: Third-party Android Screenshot Apps
It is the most useful method to take screenshots on your Android phone since screenshot apps can have other tools such as screen recording. Google Play has a lot of these free apps that you can enjoy more when you gain access to the premium version. But most of these tools are free so it is convenient for everyone. When you search "Screenshot" on the Play Store, you can choose from the top result like Screenshot Touch, Screenshot Easy, and Screenshot Capture to download.
Part 2: Recommend Method to Take Android Screenshots on PC/Mac
All the mentioned methods will only capture the full-screenshots on Android phones. What's more, screenshots not taking problem always happens on Android phone with many causes. In this case, AnyRec Screen Recorder will be your best choice to take Android Screenshots on Windows/Mac with customized settings. With that, let's get to its most distinctive features and other useful tools.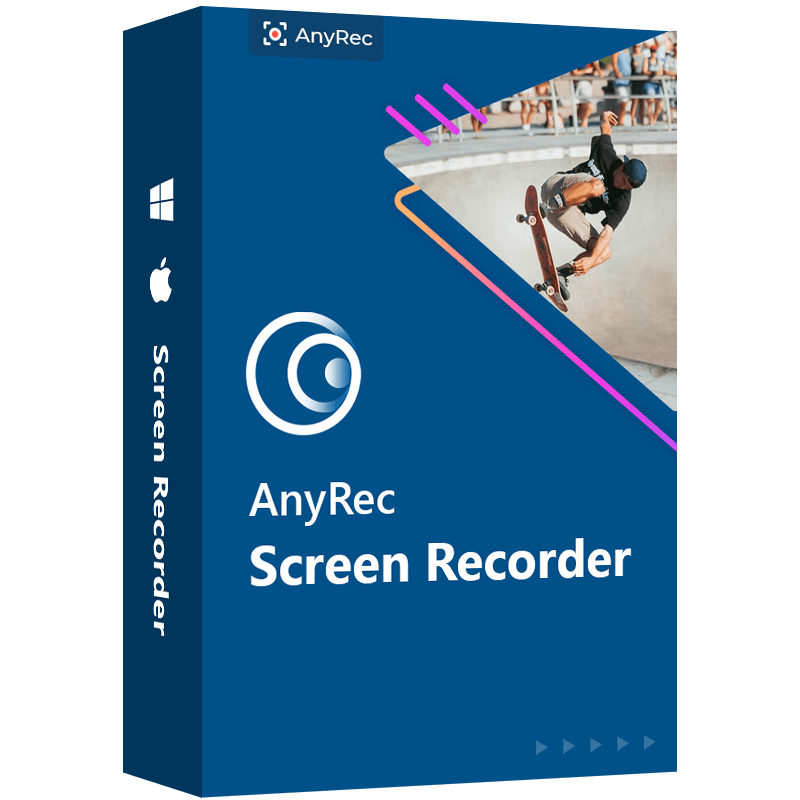 AnyRec Screen Recorder
Provide a designed Phone Recorder to mirror you phone on the computer.
Take screenshots of your Android phone with the desired regions or windows.
Also provide audio, video, gameplay recorders to capture anything on Android.
Able to export the Android screenshots in several formats with high quality.
This powerful software will also help you solve iPhone/iPad screenshot not working problem.
Part 3: FAQs about How to Take a Screenshot on Android
1. Can I take scrolling screenshots on my Android phone?

For most Android phones, you can capture the full screen through mentioned methods. And after taking normal screenshots, you can choose to take scrolling screenshots further in the popping-up prompt.

2. How to take screenshots on a late version of Samsung?

If you are on the late version of Samsung like Galaxy S7 or S6, you can take screenshots by pressing the Home button and down volume at the same time. Another way you can screenshot is the palm swipe which you can find on your Settings then on the Advanced features.

3. How to edit a screenshot?

For some Android devices, you can edit a screenshot through the photo gallery, However, this is not the case for everyone so the easiest way to edit your screenshot is to download a free photo editor from Google Play Store.
Conclusion
To conclude, there are 6 efficient ways to take screenshots on any Android phone. You can use the easiest hotkeys or capture your screen with the help of Google Assistant or Gestures. And moreover, there are still alternatives you can use if the built-in screenshot is not functioning well. Do you have a question or suggestion? Leave them in the comment section!
Related Article