Top 8 Hidden Spy Camera Recorder App for iPhone/Android/Mac/PC
There are many legit cases that you need to find a spy camera app. You might need to use it as a home security device, monitoring the kids or the elderly, or monitor your front door entry. Finding a workable and trusted hidden spy camera recorder app both for your home and car could cut costs significantly compared to purchase stand-alone home-security devices. We will introduce you to the top selections you need to learn about in Part 1.
Alternatively, you might consider using a laptop/desktop webcam as your hidden camera device. In this case, we would also suggest the perfect software product that fits your use case in Part 2.
Part 1. Top 8 Spy Camera Apps for iPhone and Android
1.Alfred Security Camera
Well-established app for monitoring your properties remotely. You would need two devices to make this app function fully. Install this app on one of your old mobile phones to turn it into a hidden camera, place it near your house lounge, or mounted it in your car.
Note
Gmail account integration is a pleasant bonus. Receive email alerts for irregular events captured is a greatly demanding feature. The app is designed for both Android and iPhone.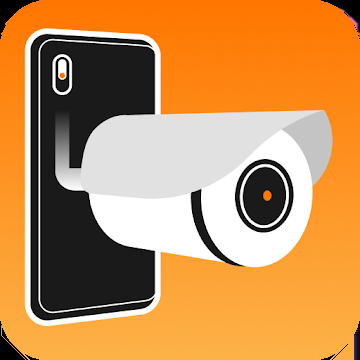 2.Presence Video Security Camera
Presence Video Security Camera is another recognized name as a good for-home use spy camera app. With long battery life, it perfectly fits the job to monitor babies, kids, and elders remotely.
Note
Very environmentally friendly and low battery life impact app. But you need to purchase the Pro package to access full functionalities. The app is for both iOS and Android platforms.
3.Silent Secret Camera HD
Silent Secret Camera HD is a free stealth camera app that allows you to take photos without alerting your surroundings.
Note
Even though it is supposed to be a stealth spy camera app, you still have to point your camera manually. The App supports Android only.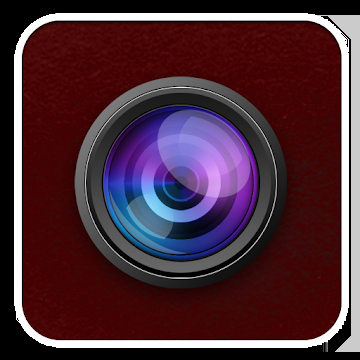 4.SP Camera
Creatively designed, this spy camera app would mask your screen with fake images, which tricks your surroundings into thinking you are browsing a webpage.
Note
Excellent app but it's not for free. It is only available on Apple App Store for $9.99.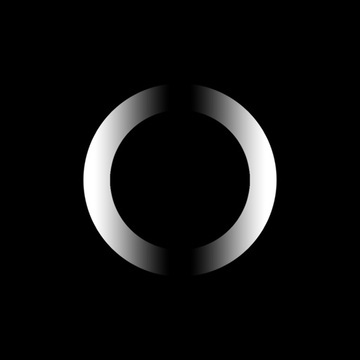 5.Spy Camera Pro
This is a discrete spy camera app designed for Android. It would utilize both your front and back camera app to capture photos and videos silently.
Note
A moderately decent Android-only app that delivers what it needs to do. It also features passcode lock capacities by adding an encryption password to your recordings.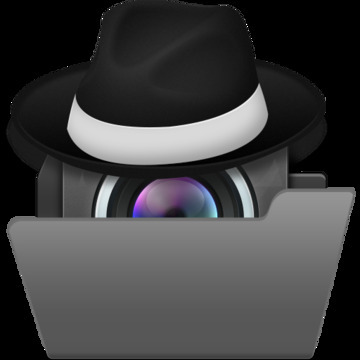 6.Background Video Recorder NINJACAM
Easily start recording without entering the camera screen. NinjiaCAM guarantees full HD quality recordings with a fake PIN code lock screen. The captured content is saved in a private vault folder by default.
Note
Fun app to use, however, it has put a limit to the recording length, which makes the app less practical. Android only.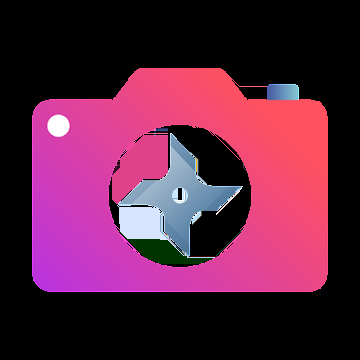 7.IP Camera Pro
Another hidden camera app for security monitoring. You would be able to connect to your phone via the build-in RTSP and HTTP Server once the app is installed on the device.
Note
Powerful product with an excellent concept. However, it's not user-friendly. For Android users only.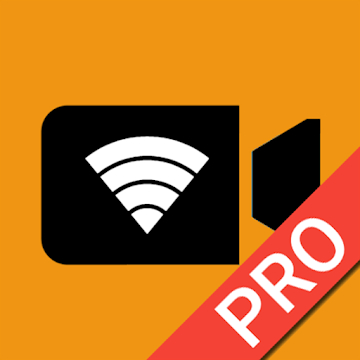 8.CloudSpy
Remote security app connected to your hidden cameras, both in-house and cloud-based. You would be able to stream images from remote devices as long as the server version software is installed on the given device.
Note
Its boasted motion detection feature falls short since it could only download 30 seconds long video from your remote spy cameras. Otherwise, it's a decent hidden camera app for iOS.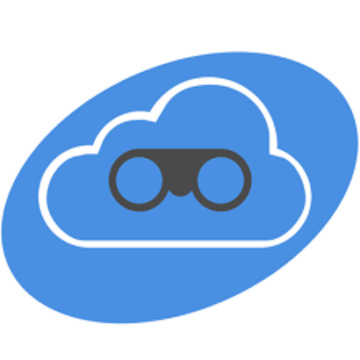 Part 2. Best Desktop Webcam Recorder Software
Using mobile devices as a hidden spy camera recording device could have its downsides. The battery consumption is far from ideal, and using a desktop/laptop could give you better control. On the PC/Mac platform, you might need a well-crafted recording tool as your secret voice recorder app.
AnyRec Screen Recorder is one of the best audio recorders that could turn your computer/laptop webcam into a hidden spy recorder. Furthermore, as a professional sound recording tool, it also supports more advanced features such as: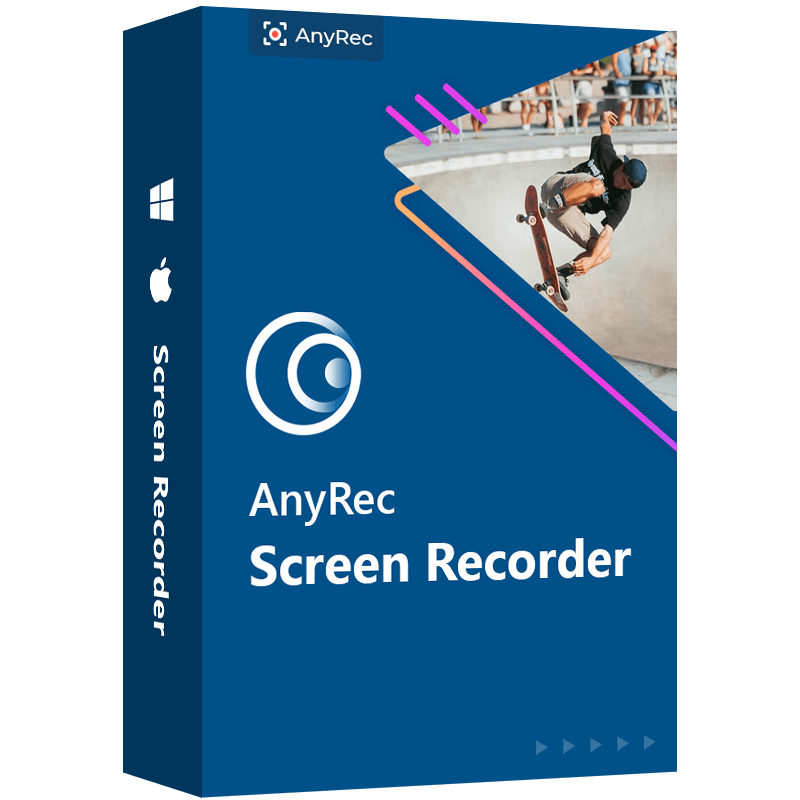 AnyRec Screen Recorder
-Easily record sound and audios without any quality loss
Customized Hotkey for recording gaming footages
Capture streaming videos with ease
Flat learning curve, easy to get on hand
Compatible for both PC and Mac gamers
Step 1.Download and install AnyRec Screen Recorder on your computer. On the main screen, click on the Video Recorder option on the left side of the panel to proceed.

Step 2.Turn on the Webcam option to enable the program to record videos. Also, turn on the Microphone option to start recording from your Mic voices.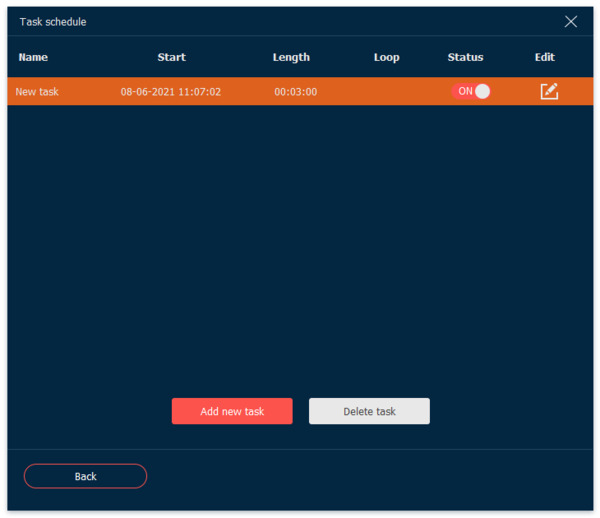 Step 3.Click on the REC button to start recording. Place your webcam in a discrete location. Now your webcam has been turned into a hidden spy camera.
Tips
You could also set up an automized timer for your webcam. AnyRec Screen Recorder supports a Schedule feature. Click on the Task Schedule option at the bottom of the screen, you would be able to add, edit and delete recording tasks as you wish.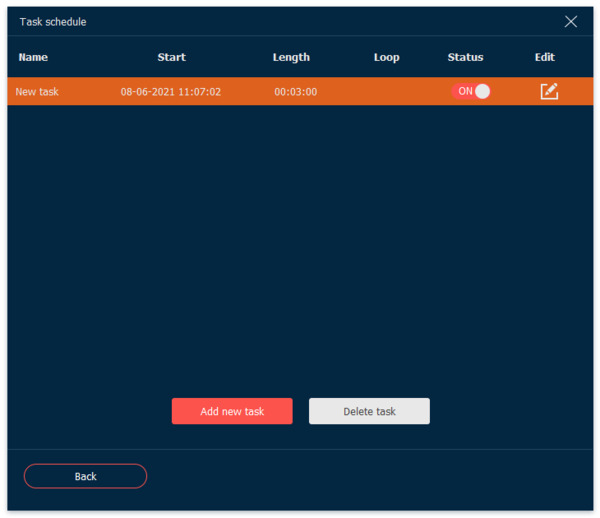 Step 4.After the recording is finalized, click on the REC button again. The webcam video footage would be automatically saved to your Documents folder.
Part 3. FAQs about Hidden Spy Camera Apps
1.Is there any free hidden camera detection app and how does it work?

There are many available hidden camera detection apps. Most of them would utilize the magnetic sensor in your phone to detect unusual signals between common objects and hidden cameras. More advanced apps would also use infra-red sensors to increase accuracy.

2.How to make a spy camera from scratch?

Even an old mobile iPhone or Android Phone that comes with 3 to 5 MP cameras would work well as a DIY spy camera. Connect your old phone to a power source and position your hidden spy camera in unsuspicious places such as a smoke detector. Be aware of the privacy laws in your local state since in some

3.How can you tell there is a hidden camera in your room?

Try to use a mobile phone flashlight to detect if there are any unusual tiny reflections in your room. Especially scan the corners and suspicious objects. Stay away from compromising places in general.
Conclusion
Reviewing the options we have listed with regard to apps that would turn your recycled old phone into a hidden spy camera, you should have been acquainted with their major features, advantages, and disadvantages. We also discussed the best desktop software that would turn your webcam into a hidden spy camera. Conclusively, you would be able to make an informed decision before making a purchasing choice.
Related Article