3DS Capture Cards Review – Which is The Best Choice to Capture Gameplay
Is there a 3DS capture card to connect to your Nintendo console and TV/monitor to record all on-screen gameplay directly from the video source? Previously, the 3DS had Katsukity to create capture cards. But it is gone out of business now. When you need to find the best 3DS capture card, here are the 15 best 3DS capture cards to get the original footage, as well as the best 3DS gameplay recorder you should know from the article.
Part 1: 15 Best 3DS Capture Cards You Should Know
1. WUINMUT HDMI Video Capture
WUINMUT HDMI video capture card can record gameplay streaming from 3DS devices in high-definition and easily connect to other devices such as Xbox and PC. Moreover, it supports popular screen recorder software like OBS, VLC, etc.
1. Have HDMI Input resolution 4K@60FPS and USB output 1080P@60FPS for capture.
2. No driver is required and can record even without an external power supply and portable.
3. Capture video/audio on a computer via a screen recorder or live broadcast over the Internet.
4. Export files directly to a hard disk without delay.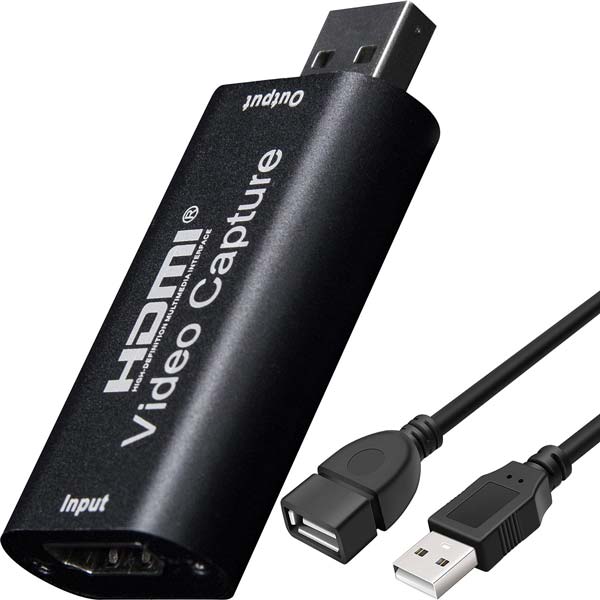 2. TKHIN Capture Card
TKHIN capture card is designed with a high-end smart 3DS capture card, stylish compact by Aluminum Alloy shell. It supports up to 4K@60FPS HDMI input and works well with most mainstream gaming consoles, HDMI Cameras, TV Boxes, and so on.
1. Record gameplay and live-streaming with its broad compatibility with various systems.
2. Compatible with Webcam, PS4, Nintendo Switch, and real-time stream, such as Twitch.
3. 3.5mm Microphone and Audio Input/Output Port to record gameplay with commentary.
4. Maximum HDMI output resolution up to 4K@30fps, and streams 1080@60fps video signal.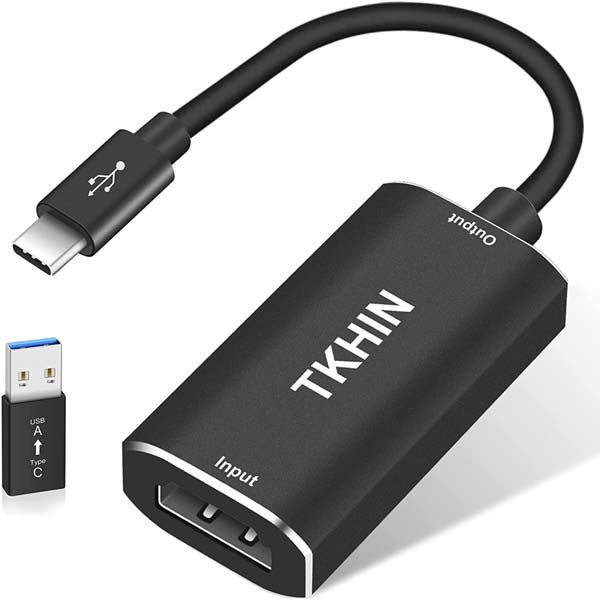 3. Elgato Game Capture
Elgato Game Capture is a popular 3DS capture card to record gameplay videos from Xbox, which enables you to capture gameplay in 4K-resolution at 60FPS that can power your workflow and live to stream. It gratifies your recording with its superior low latency technology.
1. Dedicated to recording and exporting files to editing apps with ease.
2. Support resolution up to 2160P 60FPS.
3. Support other streaming software such as OBS Studio, Stream Lab OBS, and Xsplit.
4. Capture video in multiple resources. Multidevice-slot up to 4K60 Pro card.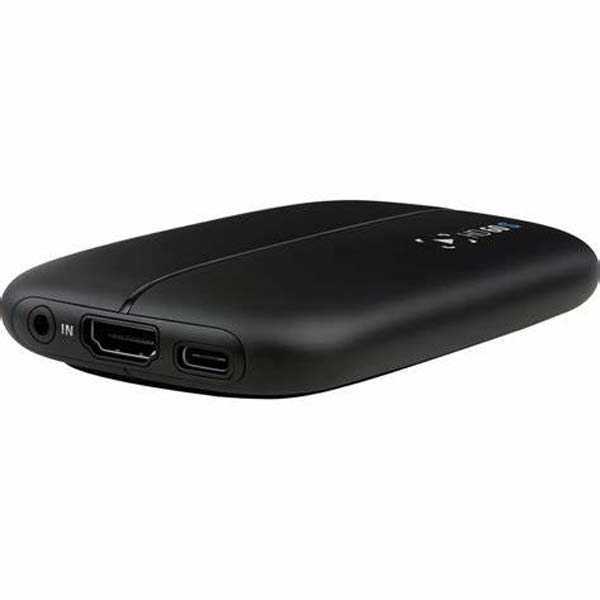 4. Elgato HD60 S+ Capture Card
Need to play your game and record the videos in high-fidelity? Elgato HD60 S+ is another versatile 3DS capture card that captures and stores the original format of your consoles thanks to the 4K60 HDR10-zero lag pass-through.
1. Support superb 1080p60 HDR10 quality.
2. Provide Gameview technology ultra-low-latency instant.
3. Use Flashback Recording to save files retroactively.
4. Capture unlimited time recording.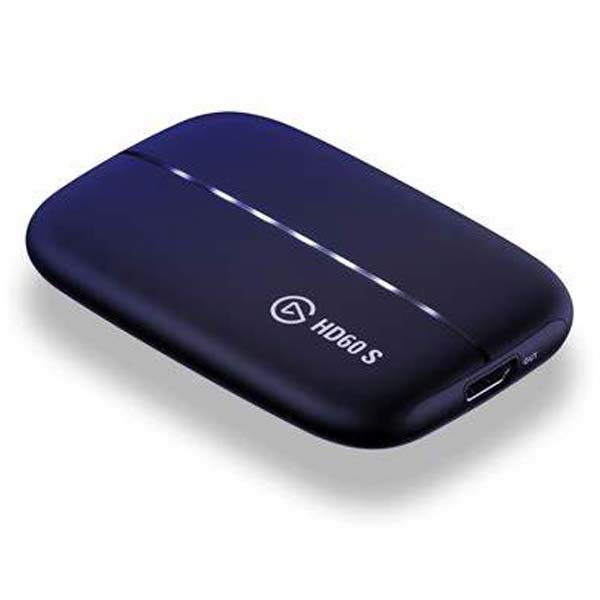 5. AGPtek HD Game Recorder
APGtek HD Game Recorder is a professional 3DS video capture card that record Xbox, PS3, PS4 with both HDMI and YpbPR inputs. You can play effortlessly with this game capture card as it is easy to use and adds thrill with commentaries as you share your gameplay.
1. Records gameplay up to 1080P with one click.
2. Allows record live voice from Microphone and gameplay.
3. Compatible with Windows, Linux, and Mac OS X.
4. Compatible with popular streaming software like OBS Studio and VLC.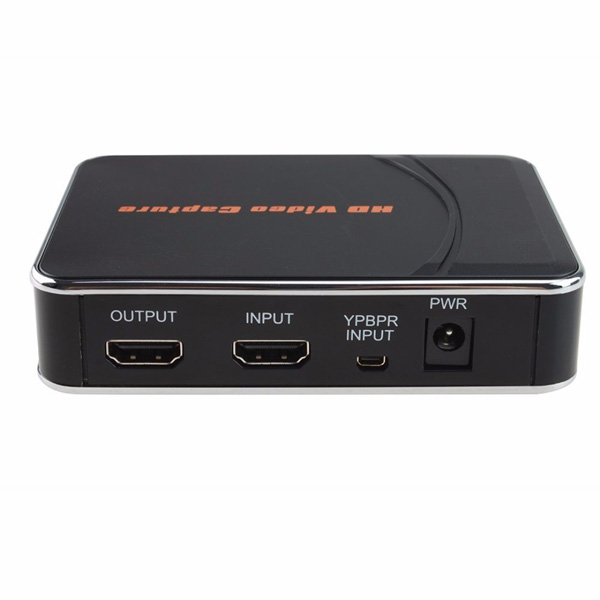 6. Basicolor Game Capture Card
Different from the other 3DS capture card, Basicolor Game Capture Card doesn't need to install a driver or power adapter to work. The Wii capture card makes it easy to share your file and easy to operate. It supports a 1080p60Hz USB3.0 Video Capture Card for PS5, PS4, Switch, Wii U, and Camera DSLR.
1. Based on high-speed USB 3.0 technology to capture high-definition HDMI video.
2. Support computer systems such as Windows 10/ 8/ 7. Macc, Linux, etc.
3. Compatible with 720p and 1080p HDMI devices.
4. It can be a game capture for PS5/ PS4/ PS3. Switch Wii U, Wii, and many more.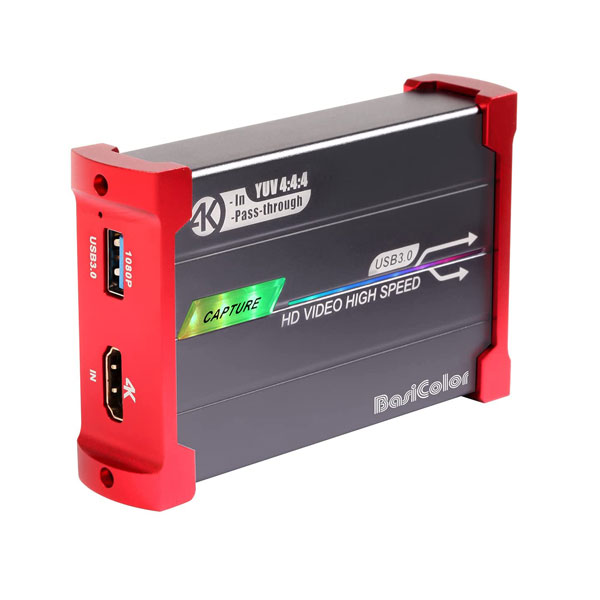 7. Magewell USB 3.0 HDMI Video Capture Card
Magewell USB 3.0 HDMI Capture Card is a great option for game players to record and stream at the same time. The 3DS capture card is a game buddy that has the capability to enhance with its editing features such as adjustments, color space conversion, and more!
1. Support capture frame rates up to 120fps with the original quality.
2. Capture the video up to a resolution of 2048×2160 pixels.
3. Can be used on different operating systems, Windows, Linux, and macOS.
4. Support 2-channel audio streams.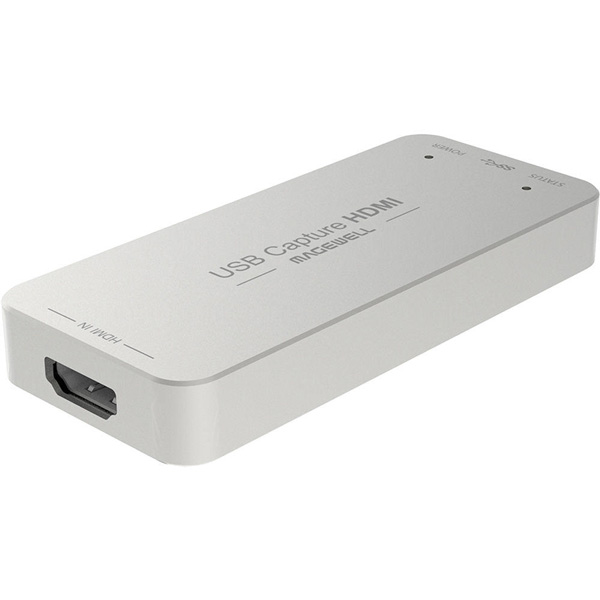 8. Elgato Video Game Capture Card
Elgato Video Game Capture Card is another excellent method to capture gameplay videos from different Nintendo consoles. You can connect the 3DS capture card to a PC, Mac, DSLR, and more devices. It is suitable for high-definition recording VR gameplay and more others.
1. Compact and easy to carry, it does not need external power to supply.
2. Features real-time preview and record the video directly to the hard disk.
3. HD resolution: 3840×2160 @60Hz. USB output resolution is 1920×1080.
4. Extended compatibility to other devices such as action cameras, camcorders, etc.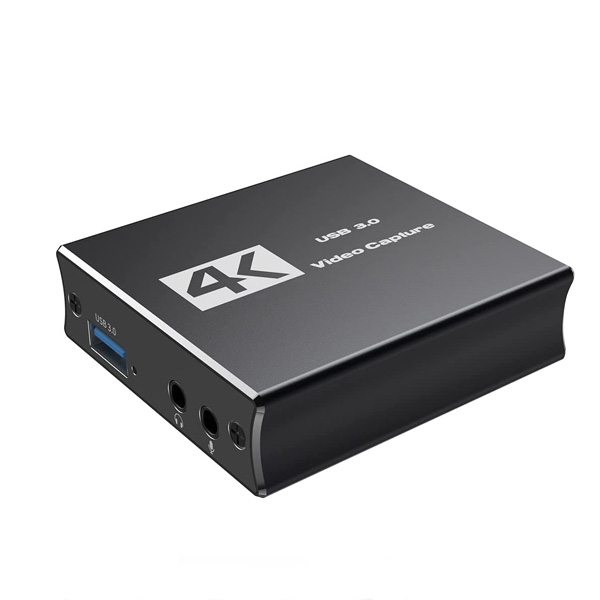 9. Asus TUF CU4K30
If you are running a thin-and-light laptop to play and record gameplay, Asus TUF CU4K30 is the desired USB-based 3DS capture card with the excellent video quality. Easily wire it up with your Nintendo device and capture gameplay trouble-free.
1. Connect easily with a USB 3.2 Type-C.
2. Support 4K up to 30FPS, 2K up to FPS, and full HD up to 120FPS.
3. Pass through video in up to 4k HDR at 60Hz.
4. Compatible with editing software like OBS Studio.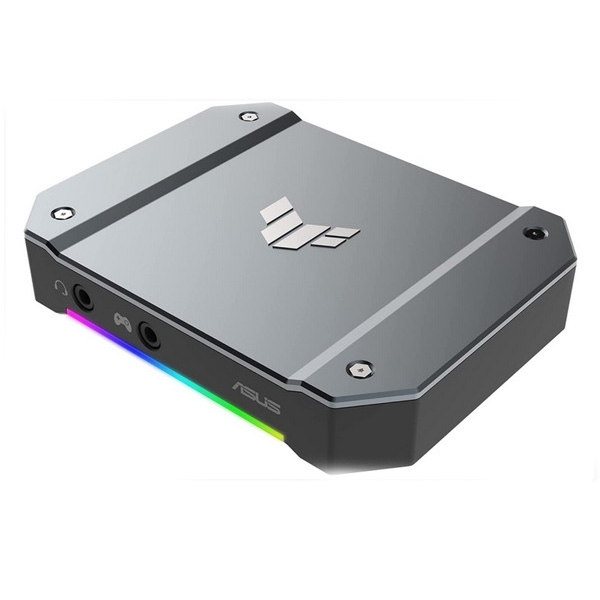 10. DIGITNOW Video Capture Card
Digitnow Video Capture Card is another easy option to capture gameplay when you connect an HDMI device to a PC or Mac to stream and record easily. The 3DS capture card supports maximum input resolution for recording your gameplay.
1. Input resolution up to 4K 60Hz and capture max resolution in 4K 30Hz.
2. Support NV12/ YUV2/ MJPEG USB 3.0 super high-speed transmission.
3. Require USB 3.0 Type C to record immediately.
4. Universal compatible with Windows 10/ 8/ 7, Mac OS 10/ 12, live streaming on Twitch, etc.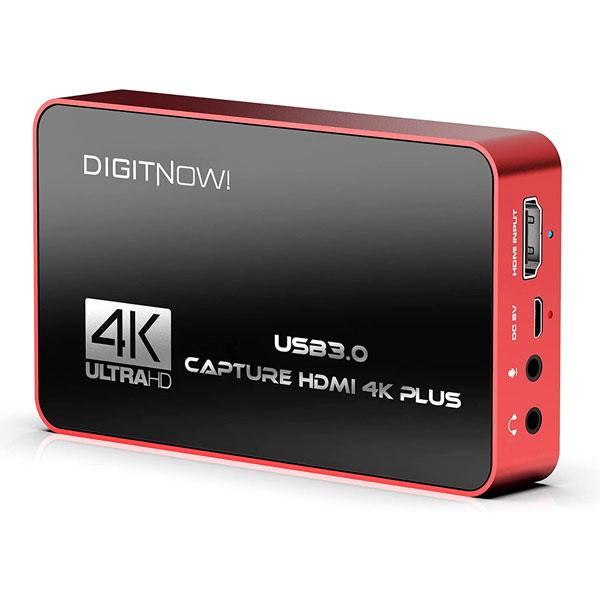 11. Razer Ripsaw Game Streaming Capture Card
Do you want to play old games on Nintendo devices, such as PS3? Razer Ripsaw can play your favorite old games with uninterrupted and smooth gameplay, you can always use the 3DS gameplay capture card to get the desired video with the original video quality.
1. Full HD 1080p at 60FPS for powerful streaming.
2. Compatible with the latest PS4, PS3, and Xbox One.
3. Hemi 2.0 and USB 3.0 connectivity for zero-latency output.
4. Hassle-free for full audio management.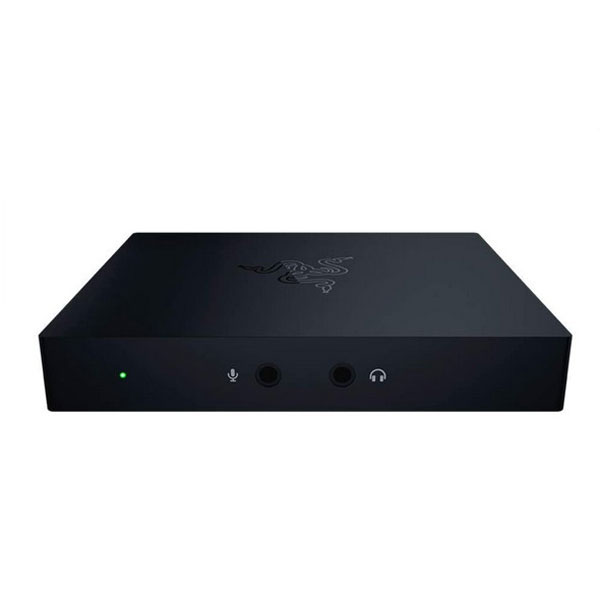 12. UCEC GAM Live Ultra 4K60 Capture Card
As UCEC GAM Live Ultra 4K60 Capture Card supports your gameplay, this 3DS capture card is the latest tech that gives you an excellent game performance and brings super-smooth recordings. It enables you to capture the video with the original quality.
1. With 100% zero-lag, 4K60 S+ HDR10 video pass-through.
2. Enjoy mesmerizing 4K High Dynamic Range in your gameplay.
3. Records your live gameplay up to 120FOS in full HD.
4. Latency is less than 50ms and gives you a carefree gaming experience.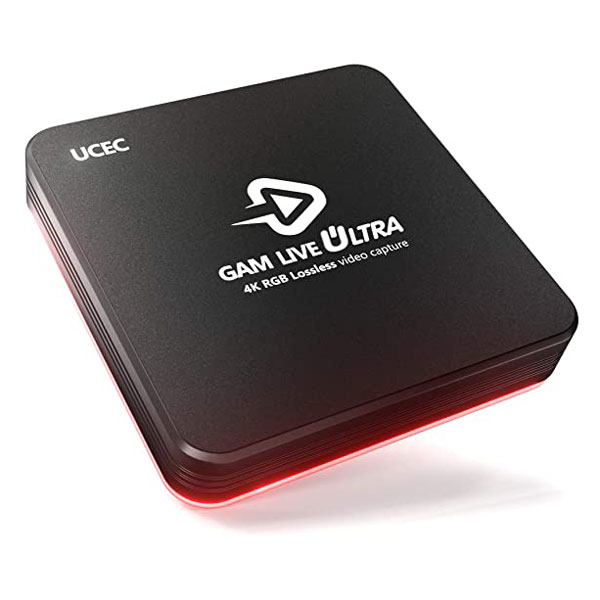 13. MYPIN USB3.0 HDR 4K Capture Card
MYPIN capture card meets the standard UVC and UAC, which gives HDR displays with various colors, deeper blacks, and brighter whites for recording your gameplay. The 3DS Nintendo Capture Card supports most acquisition software.
1. 4K@60FPS 4:4:4 pass-through for HDMI input and output.
2. It can manage live streaming on Twitch, YouTube, Facebook, etc.
3. Compatible with popular streaming programs such as OBS and VLC.
4. Have an additional microphone and Gamepad input for commentary and party chats.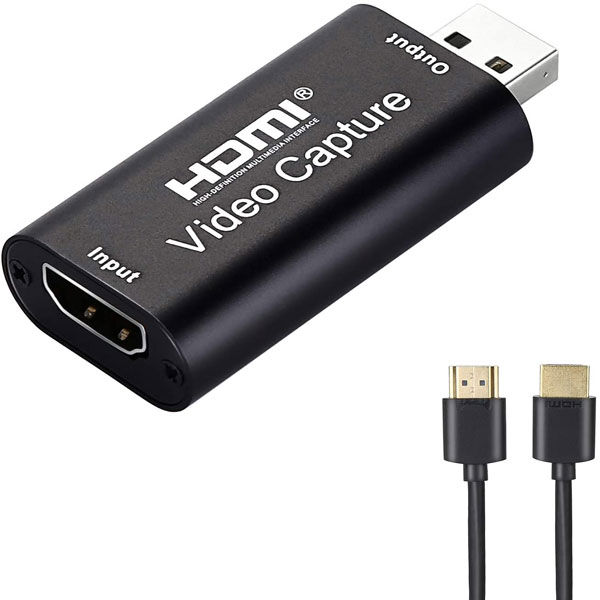 14. AVerMedia Live Gamer Portable 2 Plus
Like the first LGP2 3DS capture card, AVerMedia Live Gamer Portable 2 Plus keeps the flexibility with 3 integrated modes, audio mixer control, and multiple audio inputs for a better experience while playing and recording your gameplay.
1. A whole new pass-through tech for Ultra HD 4K resolution.
2. Give smooth recording 1080p at 60fps to a micro SD card.
3. Come with Headset Commentary for commentary while playing.
4. PC mode and PC-free modes: can be used with or without PC.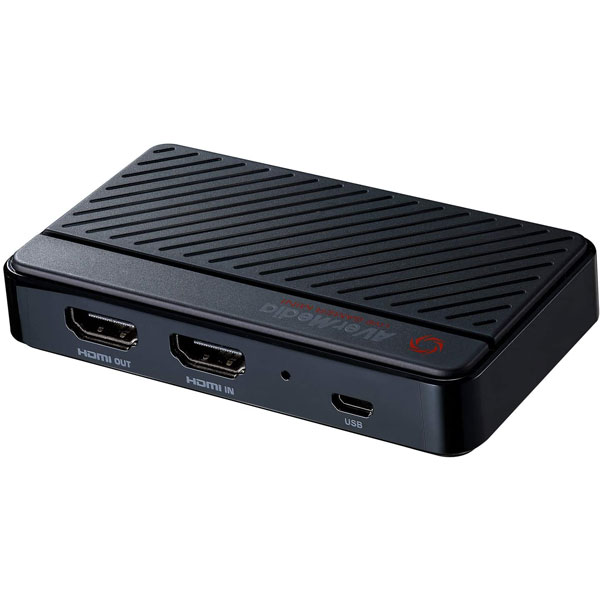 15. Genki Shadowcast
Genki Shadowcast does not require too much setup and wires as it is plugged directly into the desired streaming video source. You can connect any camera that supports HDMI-out, including DSLR cameras, and open up possibilities for streams and online parties.
1. Easy setup by launching Genki Arcade App on computer.
2. Work well with Xbox, PlayStation, Nintendo Switch, etc.
3. Max output resolution of 1080 at 30 frames per second.
4. Extend compatibility to newer DSLR.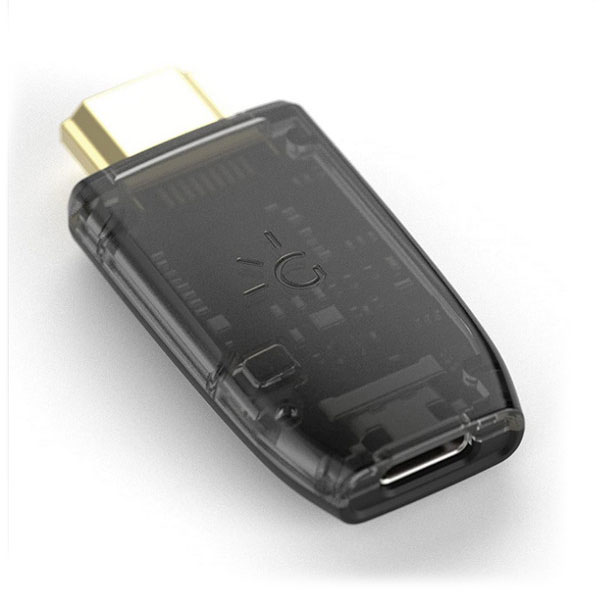 Part 2: How to Record Gameplays with 3DS Capture Card
Now, we can say that you have chosen a new 3DS capture card for your gameplay, but did you know that you can still record with or without a 3DS capture card? AnyRec Screen Recorder is an all-in-one tool that you can use for recording all kinds of activities on your device. With its game recorder, you can capture the gameplay without limit and include the internal audio and your voice in the recording. While your video is raw and uncompressed, this screen recorder supports various formats for you to choose when saving to a folder. Moreover, modifying the video is easy as it can remove, enhance, and stop the unwanted noises and parts of the recorded file.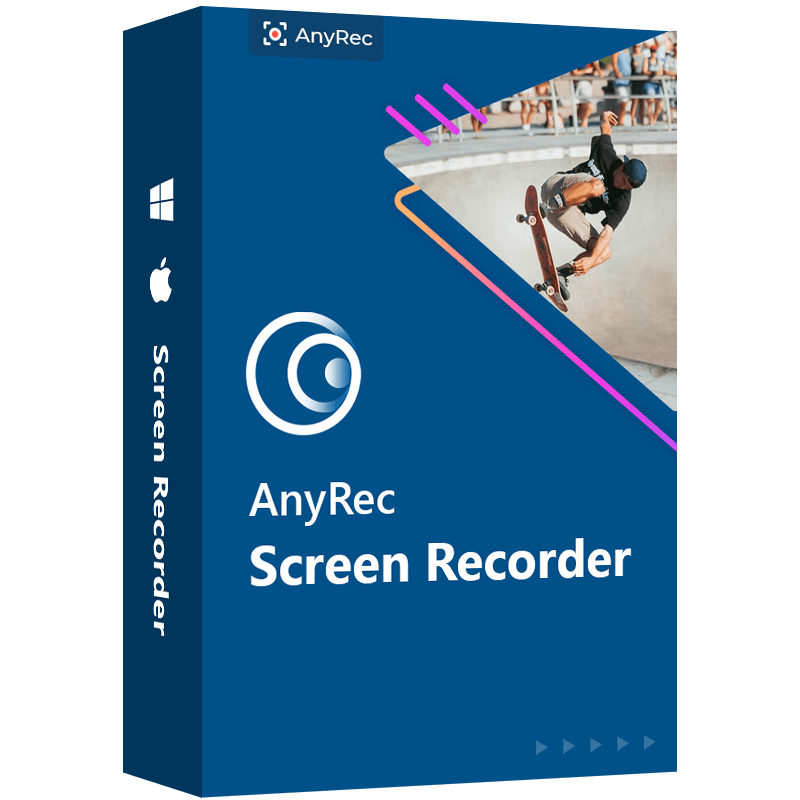 AnyRec Screen Recorder
Compatible with Windows, Mac, and other devices
Reduce background noises and also enhance voice quality
Have easy interface to navigate with no complicated setup
The best alternative is to record your gameplay and save it to your device
Step 1.Connect your 3DS capture card with an HDMI cable from your device to the capture card's input port then run another HDMI cable from the card's output port to your computer.
Step 2.After downloading the tool, open and click the Game Recorder option. Click the arrow and choose the window of your game.

Step 3.Modify the settings first for a better experience of recording while playing. Make sure that the speaker and microphone are both toggle on to record internal audio and your voice.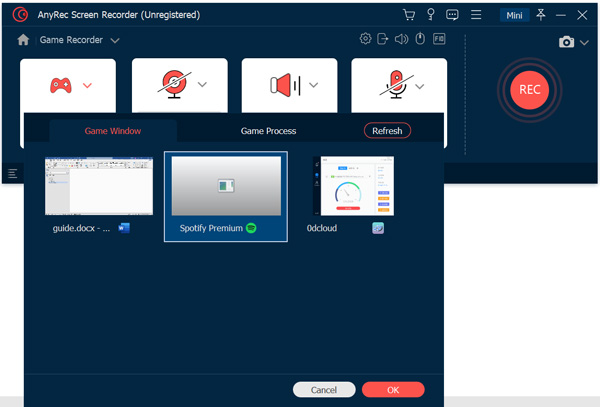 Step 4.Once everything is good, click the Rec button and play your game. You can draw, pause, and stop the recording with the widget menu on the side of your screen. Before clicking the Save button, trim your recorded gameplay to remove unwanted parts.

Part 3: FAQs about 3DS Capture Cards
What is a 3DS capture card?

3DS capture card allows recording your gameplay and uploading it to your computer. There are a variety of game capture cards that differ based on devices. For example, Nintendo has a special 3Ds card to stream the recorded gameplay to social networks such as YouTube, Twitch, etc.

Why do I need a 3DS capture card for gameplay?

It is the best way to get the cleanest recording of your gameplay if you want to share your video through social media. You can connect a capture card to your console and TV/monitor to capture all the action on-screen.

Can I record my 3DS gameplay without a capture card?

Yes. Most beginners use this method to capture their gameplay. Not only it saves money, but also you just need a camera or smartphone to record. Only, you need to consider that using this method will give your video some negative results, such as background noises, so you need to think of investing in a capture card.
Conclusion
To summarize, if you are thinking of sharing your gameplay on social networks, it is good that you are investing in a 3DS gameplay capture card. We hope that you have found the capture card that suits you and your device.
Related Articles