Best Review of Nintendo Switch Capture Cards for Recording Gameplay
Nintendo Switch has a variety of games you can play anytime, but you have to use a Nintendo Switch capture card to record the games. Maybe you want to record the fun moment when you play the game. Or maybe you want to record a game tutorial for other people. No matter what the reason is, you always need a Nintendo Switch capture card to do it. And in case you are unfamiliar with it, this post will give you some recommended capture cards and tell you how to record Switch games.
Part 1: Top 5 Best Capture Cards for Nintendo Switch
You can find many capture cards in the market, but if you consider only a Nintendo Switch capture card, this post will give you the top five you can choose from. This review is based on the hardware's connectivity, performance, and user-friendliness.
1. Razer Ripsaw HD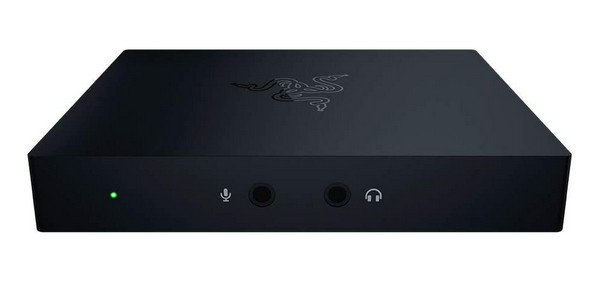 The first recommended Nintendo Switch capture card supports full HD 1080p with a 4K 60FPS pass-through for smooth gameplay. Razer Ripsaw HD provides a powerful streaming performance. Its connectivity has Hemi 2.0 and USB 3.0 for zero latency output with excellent details. You can easily set up the capture card with its software and 3.5mm audio cable.
Features:
◆ Record gameplay without compromising the quality.
◆ Compatible with popular consoles like Xbox One, Nintendo Switch, etc.
◆ Support OBS Studio, XSplit Broadcaster, and YouTube for streaming.
◆ Provide full customization and control to users.
2. Elgato HD60 S+ Capture Card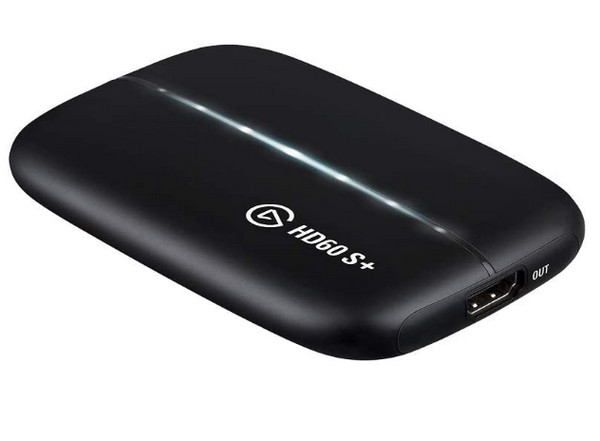 This Nintendo Switch capture card has 1080p with 60FPS, allowing you to share your gameplay with excellent viewing quality. Elgato has gained popularity among gamers, and the HD60 S+ carries on with ultra-low latency on various consoles, especially PS5, Xbox Series, PS4/Pro, and more. You can easily connect the capture card on a PC with Windows or Mac operating system.
Features:
◆ Enable to record gameplay endlessly directly to a hard drive.
◆ Allow users to slide back in time to preview epic gameplay.
◆ Support a wide range of gaming consoles, saving videos in original format.
◆ Come with an organized library to quickly find video files.
3. AVerMedia Live Gamer Portable
Another Nintendo Switch capture card that is easy to use. You can record the highlights of your gameplay by just connecting HDMI cables to your device. The best part of AVerMedia is you don't need to connect it to a computer to use it. You can simply switch to PC-free mode and play your favorite game. The only problem with this capture card is you can't stream in 4K quality.
Features:
◆ Enable recording 4K and 1080p output suitable for content creators.
◆ Lag-less integrated pass-through feature for better gameplay.
◆ LGP2 Plus to record games at Full HD 60FPS.
◆ Allow users to use and read files anywhere without a computer.
4. EVGA XR1 Lite Capture Card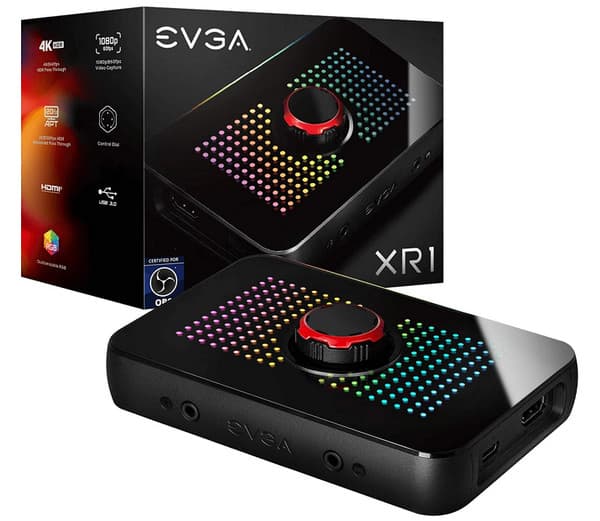 EVGA includes ports and cables, perfect as an external Nintendo Switch capture card. It has a fast-speed recording with low latency that doesn't take too much room. Its Advanced Pass-Through Mode provides a switch up to 1440p at 144Hz with a refresh rate plus. Moreover, the capture card has a built-in audio mixer to adjust the input mic.
Features:
◆ Suitable for DLSR cameras for high-quality options.
◆ OBS Studio affiliated.
◆ Excellent recording capabilities for meetings, lectures, etc.
◆ Support multi-angle broadcast.
5. Genki ShadowCast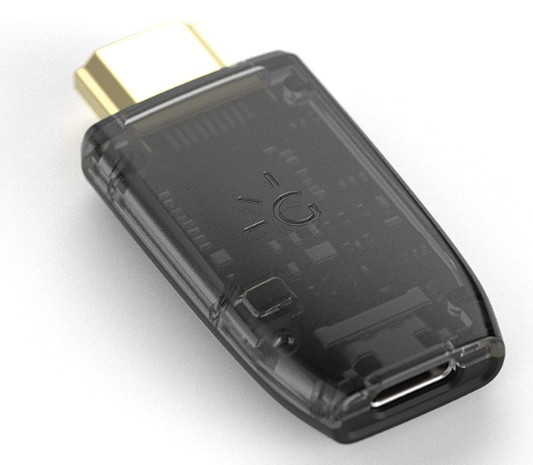 If you want a more compacted Nintendo Switch capture card, Genki ShadowCast is the one for you. It is designed with simple hardware which fits and plays well. The most accessible tool to set up with software to launch it. You can simply plug Genki into any HDMI source, which will display the content on your computer.
Features:
◆ Work well with Genki Covert Dock to play and record anywhere.
◆ Compatible with operating systems like Windows, Android, and Mac.
◆ Great for DLSR cameras, online parties, and live streaming.
◆ Supported by Twitch, Xsplit, and OBS.
Part 2: Use AnyRec to Record Switch Gameplay on PC [Original Quality]
AnyRec Screen Recorder with a Nintendo Switch capture card allows you to record the original quality of the game. It has an AI-based algorithm that sets the recording to the highest quality. It also provides advanced settings to configure the output video, such as format, resolution, frame rate, quality, and audio settings. This beginner-friendly recorder is one of the recommended tools to capture the very highlight of your game, even on Nintendo Switch!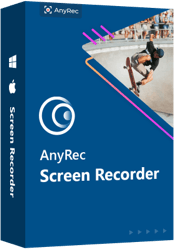 AnyRec Screen Recorder
Excellent recording software with a Nintendo Switch capture card without time limitations.
Enable to capture gameplay on various platforms, including PC, PlayStation, Xbox, etc.
Advanced settings for editing output like screenshots, videos, audio, and other customizable features.
Suitable for other media content like tutorials, webinar meetings, sound, phone, and more.
How to use the best Nintendo Switch captured card recorder:
Step 1.Download and install AnyRec Screen Recorder on your computer. While waiting for the installation to finish, plugin the Nintendo Switch Game capture card on your device. Then, launch the software and select the Game Recorder option from the main menu.

Step 2.Click the Down button from the first dialog box and locate the Nintendo Switch window. Next, activate the System Sound option to capture the computer sound. Afterward, click the REC button to start recording.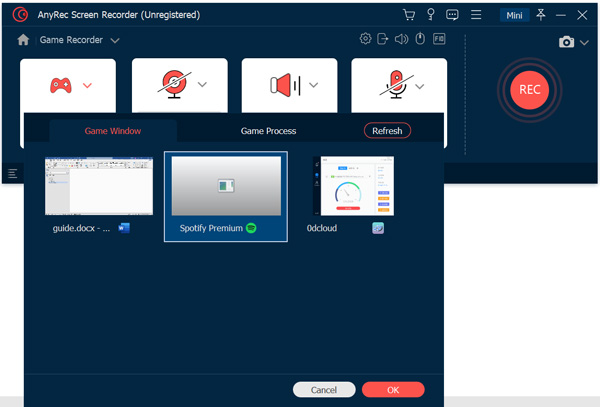 Step 3.AnyRec's widget menu will appear on your monitor with options to pause, stop, or take a screenshot while recording. You can also set the time recorder if you want to stop the recorder at a specific time.

Step 4.The preview window will appear once you click the Stop button. Trim the output or lower the sound volume. You also have the option to re-record the game. If you are satisfied with the footage, click the Save button to wrap it up.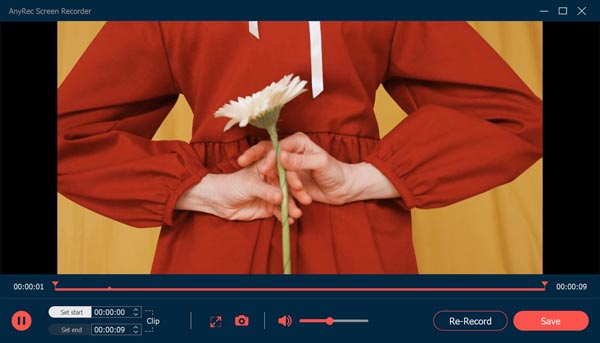 Part 3: FAQs about Nintendo Switch Capture Card
1. How to know the best Nintendo Switch capture card?

When you are looking for the best game capture card, you need to consider the output quality it produces. The recommended recording quality is 1080p or Full HD. If you have the budget, you can go for the expensive ones that support recording at 4K or Ultra HD.

2. What is the advantage of having a Nintendo Switch capture card?

The most significant advantage of having a capture card is recording the gameplay from Nintendo Switch and sharing it over streaming platforms. Aside from this, a capture card ensures video quality while giving you flexibility in device management and a smooth gaming experience.

3. Does Nintendo Switch has a built-in recorder?

Yes. You can record gameplay on Nintendo Switch without a capture card. To capture the gameplay, start a game on your device. Press and hold the Capture button on your left JoyCon. You can find the video file in the Album.
Conclusion
Nintendo Switch capture cards are excellent for storing recorded Switch gameplay with high quality. But to ensure the crisp image quality of your recordings, AnyRec Screen Recorder is recommended. Try the free trial version to see the best experience in capturing gameplay!
Related Articles: