Where Do OBS Recordings Go? Locate Your OBS Recordings Easily
OBS has been regarded as one of the most popular live streaming software for multiple purposes. However, it is not as user-friendly as commercial software or shareware. Many users are complaining about difficulties and issues with OBS, such as asking questions about where do OBS recordings go. Thus, we are creating this article explaining the functionality of OBS recording software, and suggest other better solutions as well.
Where Do OBS Recordings Go?
How to Change the OBS Save Location?
Best Alternative Screen Recording Software to OBS
FAQs about OBS Recordings
Where Do OBS Recordings Go?
The default OBS recordings are saved to the same path as to where the program is installed. If you cannot find where the OBS software is installed, check this alternative path: C:UsersYour usernameVideos. Your recorded videos should have been saved to this folder with corresponding filenames.
Tips
How to Play OBS Recordings? Normally, OBS recordings are saved in the form of video files. Utilize any preferred media play such as VLC to play your OBS recording footage. VLC is a popular video player that has universal support across platforms. If you are using Mac, you could use QuickTime as the default video player to play your OBS recordings.
By the way, you can check OBS Studio for Windows review and OBS Studio for Mac review to get more info here.
How to Change the OBS Save Location?
If you constantly getting into trouble at locating your OBS files, wondering where do your OBS recordings go, it might be a better idea to change the saved path to another folder. The following steps would explain to you exactly how:
Step 1.Open the OBS program. On the left panel, click on the "Recording" tab. You can capture game audio with OBS, as well as game video.
Step 2.The default save path would be displayed on the screen. To change the location, click on the "Browse" button first. Select the very path you intend to switch to and click on the "Save" button.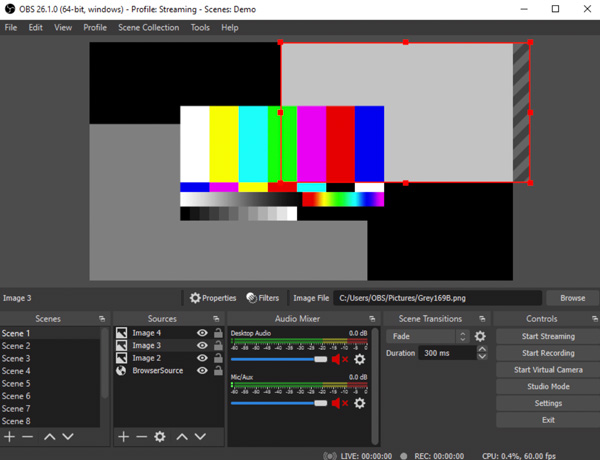 Step 3.After confirmation, your new recordings would be appearing in the folder you've just selected.
Best Alternative Screen Recording Software to OBS
For users who are struggling with the complex interface of OBS and couldn't find where do their OBS recordings go, here's another possible solution: using better, professional screen recorder software to tackle the issue. AnyRec Screen Recorder provides you with one of the best software that could easily handle and recording related tasks. It is especially friendly for gaming streamers and content creators. Here are other notable features of the best OBS alternative screen recorder: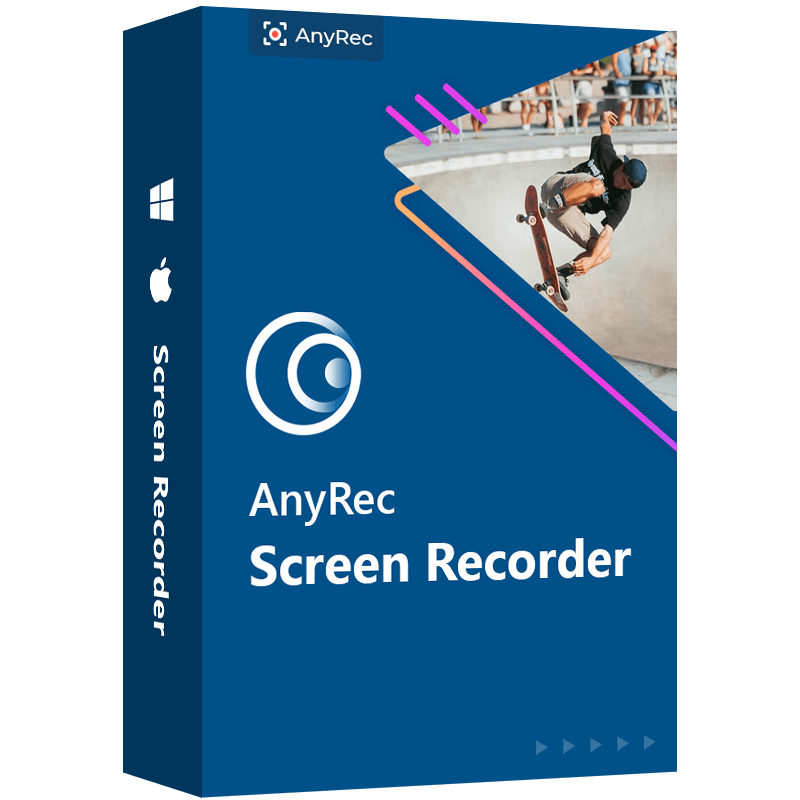 AnyRec Screen Recorder
Record Windows and Mac screen video without watermark.
Capture screen video with computer audio and microphone voice.
Enable webcam recording and screen recording flexibly.
No maximum time limit. No lag.
Safe, clean, and easy to use.
Step 1.Launch the Gameplay Recorder
Download and install the best OBS alternative screen recording software. Install the program. On the main screen, find the "Gamer Recorder" button on the top right side of the window. If you are having trouble locating it, click on the game controller icon.

Step 2.Change the Preferences
On the next screen, make sure the game input source is correct. Next, turn on the "System Sound" option to record the system sounds. If you wish to add your voice commentary to the recordings, click on the "Microphone" button to enable the function. AnyRec Screen Recorder has excellent external webcam support.

Step 3. Record Videos
Confirm the preferences you have selected. Then, click on the "REC" button to record. If you wish to set up an alternative hotkey combination. Customized shortcuts could greatly enhance your productivity. Click on the "Camera" button on the toolbar to take a quick snapshot.

Step 4.Save Recording Files
Once the recording is completed, click on the "Stop" button. Preview windows would be shown to you for editing. You could edit, trim, crop, or rotate the video as you wish. After the editing is completed, click on the "Save" button to export your video.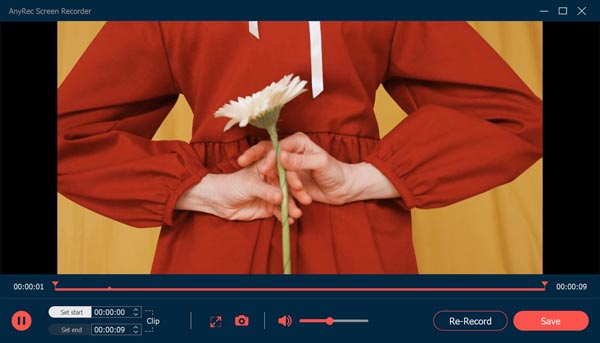 FAQs about OBS Recordings
1.How to solve OBS issues when it records only a black screen?

It has been reported by some PC users that, OBS would fail to function properly even if the window capture does. Another common symptom is that the OBS recording screen would display nothing but a black screen but the dialog is still open. To fix this issue, either update your OBS to the latest version, or change the obs.exe program settings in your graphic card driver manager software to enable the "Display Capture" feature.

2.Can you recover OBS recordings?

Yes. OBS set its default video encoding format to FLV to increase its resistance to crashes than MP4 files. For most cases, you do not need to use additional data rescue tools to recover OBS video files since the structure of the FLV container enables the video to be playable even if the encoder crashes.

3.How to save OBS recordings as MP4?

Go to OBS Settings from the Files list. Click Advanced and navigate to the Recording section. Enable Automatically remux to MP4. Later, you can change the OBS recording format from FLV to MP4.
Conclusion
As long as the OBS recordings are concerned, the default saved path is conveniently located in the program folder, which caused many users to wonder where do their OBS recordings go. To solve the issue, we have listed many possible solutions and suggest the best alternative screen recorder application that matches the powerhouse of OBS with a much easier user interface and no learning obstacles.
Related Article