2023 | Easy Ways to Take Screenshots on Sims 4 on Windows 11/10/8/7 and Mac
Sometimes you cannot help but take Sims 4 screenshots of your favorite scenes and your characters with a new style. Sims 4 is an online game where you can create your unique personalities and have fun playing with other players. With that, you also want to share your created personality with your virtual friends. However, most of the time, we did not get the best outcome through the default screen recorder. Some screenshots are blurry, and some may take you some time. Fortunately, we have great news for you! We have provided the topmost and easiest way in taking better screenshots on Sims 4. Depend on the following procedures below.
How to Take Sims 4 Screenshots through the Built-in Snipping Tool
Did you know that there is a built-in snipping tool on your Sims 4? This tool allows you to take screenshots while playing Sims 4. But you should note that this tool only allows you to take full-screen screenshot of Sims 4. To know more about how to use the built-in snipping tool, please continue reading the procedures below.
Steps to Follow:
Step 1.Access the Camera button on Sims4 UI Board
The control board can be found at the bottom of the screen when playing Sims 4. It is the user interface board in Sims 4 that allows you to effortlessly change viewing modes, regulate the time, and even take a screenshot. There is a "Camera" button on the UI Board. That's the key to save a Sims 4 picture.

Step 2.Take a full-screen screenshot in Sims 4 Gameplay
Press the "C" key to take a screenshot on Sims 4. Later, you can find the screenshots by visiting My DocumentsElectronic ArtsThe Sims 4Screenshots.
Flexible Way to Take Sims 4 Screenshots without Lagging
If you want a convenient and accessible way to take Sims 4 screenshots, download AnyRec Screen Recorder the most competent app when it comes to taking screenshots. This game recorder allows you to take perfect Sims 4 screenshots without hassle! Moreover, you can add text, line, arrow, and other annotations before saving the Sims 4 screenshot. Please continue reading to know the steps on how to screen capture Sims 4.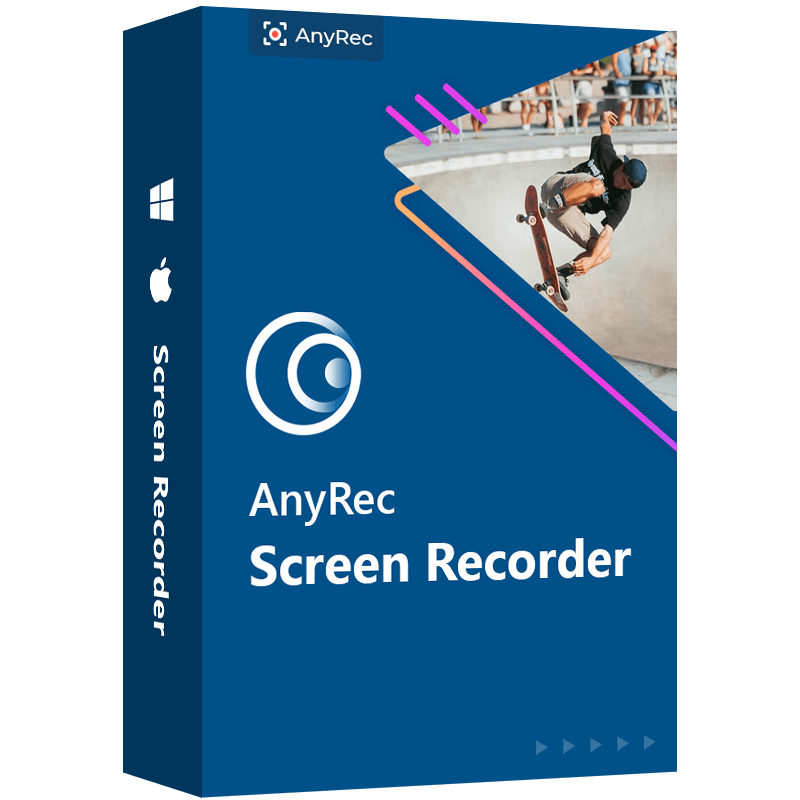 Sims 4 Recorder
Screenshot on Sims 4 Gameplay in full screen or custom region.
Set hotkeys to capture a Sim4 screenshot in full screen or custom screen size.
Add real-time drawings to your screenshots, such as arrows, lines, letters, and so on.
Save your Sims 4 screenshots to PNG, JPG, BMP, TIFF, and GIF.
Step 1.Open AnyRec Screen Recorder
Open AnyRec Screen Recorder after the installation. Click the "Snapshot" button on the main interface. You will be able to snap a screenshot on your Sims 4 using this method.

Step 2.Take a Screenshot of Your Sims 4
After that, you can now take a snap of your Sims 4. Your mouse moves as the cursor when the window appears on your screen. Simply move your mouse to the window and left-click it to confirm the screenshot. By clicking and dragging your left mouse, you can also grab a rectangle screen on Sims 4.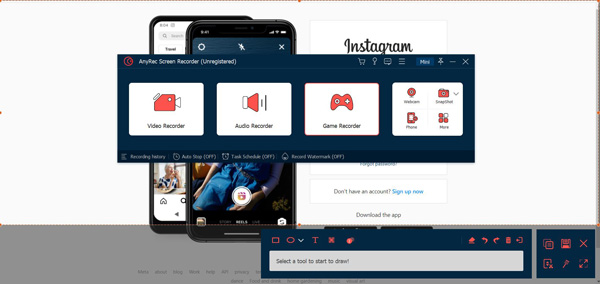 Step 3.Edit and Save
After you've taken a screenshot, you may edit it using the editing tools to draw, add a watermark, a line, and more. You can also customize the fonts and colors. Once you are done, you can save your Sims 4 screenshots by clicking the "Save" button, which is located on the right side of the interface.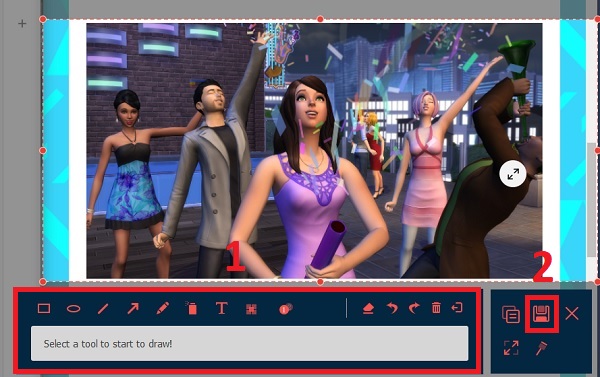 In this way, you can now effortlessly take Sims4 screenshots on Windows/Mac and share your Sims 4 screenshots with your friends, colleagues, and family.
Bonus Tips for Taking the Perfect Sims 4 Screenshots
To take your Sims 4 screenshots perfectly, follow the given tips below.
Determine the Subject. You must first determine what your focus is. Focus on what part of the Sims 4' scene you want to capture before taking Sims 4 screenshots.
Find the right time. This may be the most crucial suggestion. Find the exact frame you want to screenshot. To get a sense of the animation, repeat the interaction a few times. Pause the game to examine certain frames in greater depth and from various perspectives.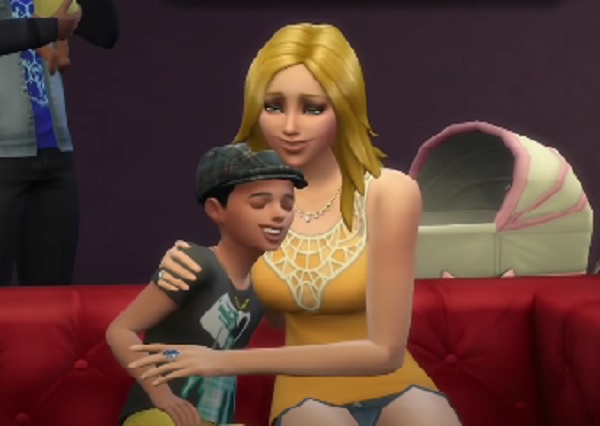 Place your camera in the best possible position. Fortunately, there are a number of hotkeys for Camera Controls that can help. Here are a few examples to get you started:
[ctrl] + [5, 6, 7, 8, or 9] = Saves the camera locations
[w, a, s, d, q, e] = Moves the camera
[c] = Captures and saves a screenshot
[5, 6, 7, 8, or 9] = Recollect the saved positions
[z & x] = Zoom
Tips
Enhance your photo. After you take screenshots on Sims 4, you can make some adjustments to the lighting, color, and object positions. Add some objects if you want to make them livelier and pleasing to the eyes.
FAQs about Taking Sims 4 Screenshots
1. Where are my Sims 4 screenshot saved?

If you use the default snipping tool to take Sims 4 screenshots, they will be automatically saved on your computer. You can go to the "Documents" and find the "Electronic Arts" file. Then choose the "Sims 4" option.

2. How to capture a partial screen of Sims 4?

Since the built-in screen capture only take a full-screen screenshot of Sims 4, you'd better rely on AnyRec Screen Recorder with customized settings.

3. What formats can I save the Sims 4 screenshots in?

The default screen capture will save Sims 4 screenshots in JPG format. To take Sims 4 screenshots in other formats, you can choose professional snipping tools, such as AnyRec Screen Recorder.
Conclusion
Above are the ultimate tips on how to take a screenshot on Sims 4. In addition to the complex default way in Sims 4, you can download and use AnyRec Screen Recorder to easily and quickly take Sims 4 screenshots. You can record games on Steam without lagging via its game recorder as well. If you still have some questions in mind, feel free to message us and we promise to reply as soon as possible.
Related Article