Top 10 Capture Cards for Streaming PS5, Switch, and Xbox Gameplay
If you want to mirror your console games on your computer and record it for streaming, it is advised to have the best capture card for streaming that will not impact your play. There are many capture card for you, but which one is best for your computer? You might also prefer a capture card that combines a video feed from a camera with the game footage you are saving. Either way, this post will give you elaborative descriptions of the best capture card for streaming. Let's dive in!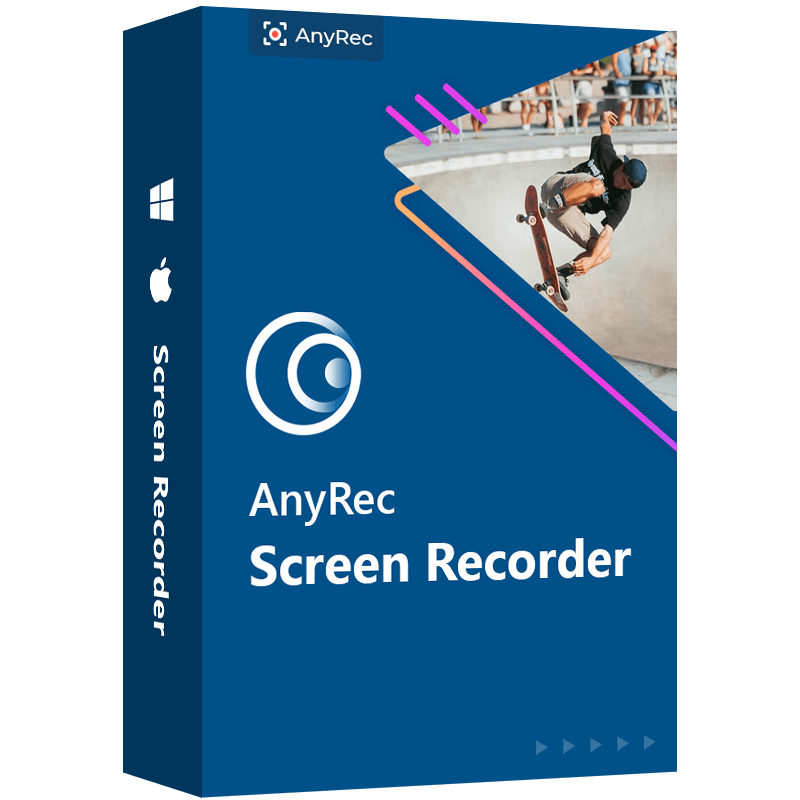 AnyRec Screen Recorder
The best gameplay recorder with high-quality resolution in 60FPS.
Customizable video settings to change the format, video codec, frame rate, etc.
Allow users to change the designated folder, hotkeys, and other settings.
Provide other recordings options like video, audio, webcam, and game.
Part 1: Top 10 Best Capture Cards for Steaming Games on Windows/Mac
A powerful capture card does not come in a giant shell. In fact, most of the newly released capture cards are already compact to carry whenever you are on the go. But keep in mind that most of these best capture cards for streaming do not come at a cheap cost. But if you want to invest in high-quality streaming and recording gameplay, learn the best capture cards for streaming.
1. Elgato Game Capture HD60 S+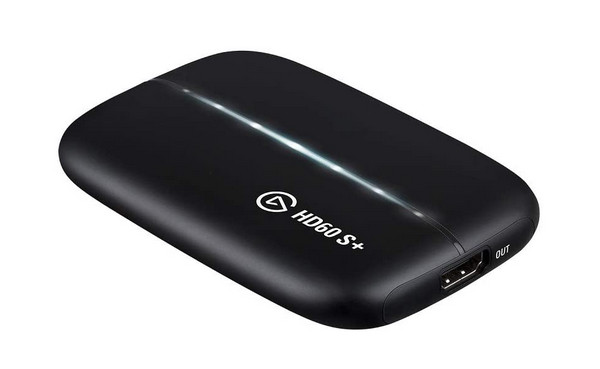 In terms of the best budget capture card, Elgato is one of the excellent choices. The Elgato Game Capture is relatively cheap, has superior functionality, and is easy to use. Setting up is simply plugging in between your PS4, Xbox One, or your TV, then the capture card will do the rest of the work by software cycling via resolution options until it finds a signal.
◆ Record gameplay in 1080p60 with HDR10 quality.
◆ Play original format of high-definitely console games.
◆ Capture unlimited gameplay directly to a hard drive.
◆ Ultra-low-latency Instant Gameview technology to power workflow.
2. AverMedia Live Gamer Portable 2 Plus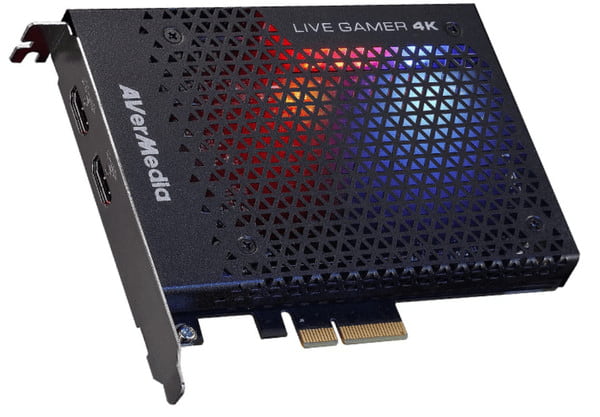 This pocket-sized game capture card is worth an extra investment if you want to have a high-quality gameplay recording. The AverMedia Live Gamer Portable 2 Plus doesn't cover any essential screen activities or if you flick between micro-SD settings and PC. The best capture card for streaming also holds 1080p recording with 60 frames per second, 4K pass-through to play in Ultra HD, and excellent flashing lights to tell you that the recording is ongoing.
◆ Compatible with Windows(10/ 8.1/ 7), Mac(with an Intel processor, Apple M1 processor, macOS 11/10.13).
◆ UVC technology for a more straightforward setup to a PC with Windows or Mac OS.
◆ PC mode to record popular streaming software; PC-Free mode to record on the go and save content to a micro SD card.
3. EVGA XR1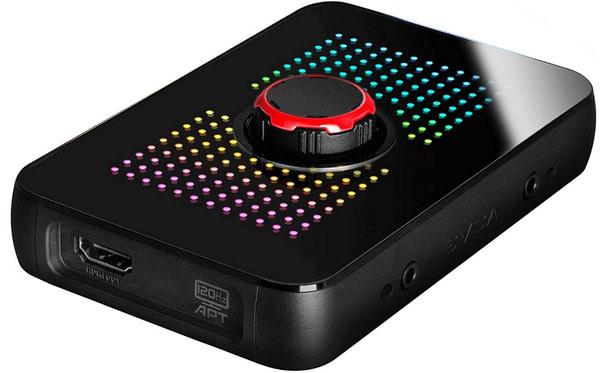 EVGA was known for its graphic cards; that's why the first EVGA XR1 was a surprise. This best capture card for streaming has a built-in audio mixer that allows you to see the sound level through the RGB LEDs, and it even allows you to customize them. Although the EVGA XR1 is ideal for gamers to add commentaries, the game capture card is challenging to configure, even if it is OBS-certified hardware.
◆ Advanced pass-through mode that allows to switch up to 1440p at 144Hz refresh rate plus.
◆ Capture 1080p with 60FPS while the game is at 4K/60FPS.
◆ Adjust Microphone input and game volume via its built-in audio mixer.
◆ The light indicator changes depend on active, updating, idling, or not working.
4. Epiphan Systems Inc. AV.io 4K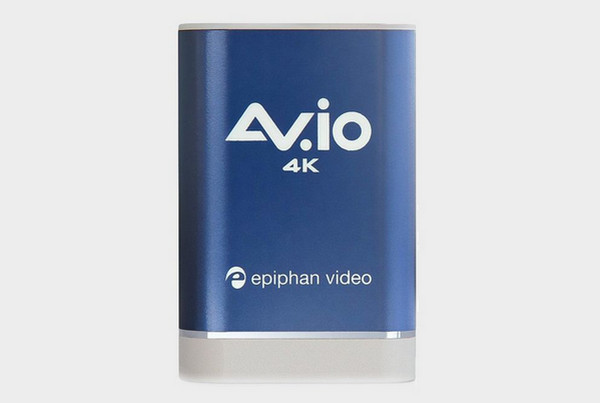 If you are always on the move and want to record gameplay, the Epiphan Systems will allow you to record gameplay at 4K capture at 30 frames per second without a problem. It works with PC, PS4 Pro, and Sony'new machine, but you might encounter some issues if you connect the external solution with Xbox One X, especially if you play games at a higher frame rate. The price is also not cheap, as it is now at $500.
◆ Compact 4K capture card that is best to carry on bag or pocket.
◆ Portable plug to play video capture on Windows, Mac OSX, and Linux.
◆ USB 3.0 SuperSpeed for uncompressed and high-quality videos.
◆ Support different aspect ratios, including 4:3, 16:9, 16:10, and 5:4.
5. Elgato 4K60 Pro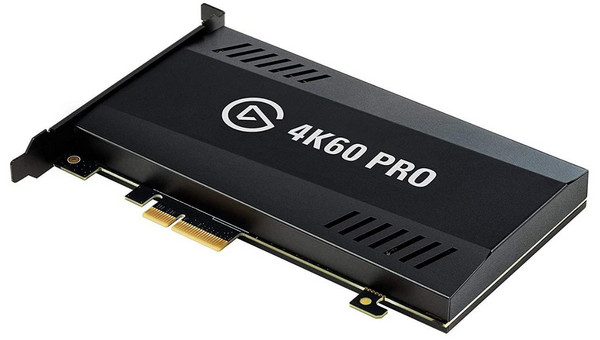 The best capture card for streaming professionally is the Elgato 4K60 Pro. The capture card for Wii and Play Station enables you to record gameplay at the highest resolution and frame rates possible. You don't have to have high-end software to utilize this internal capture card like the NVIDIA GeForce GTX 10 Series or Intel Core i7 CPU. Another best part of Elgato is that it encodes your recording so that you won't need much HDD space.
◆ Best capture card to capture gameplay at ideal 4K resolution.
◆ Dedicated software to record with ease and upload to any favorite editing app.
◆ Multi feed-simultaneously capture video in multiple apps.
◆ Support resolution up to 2160p60.
6. Razer Ripsaw HD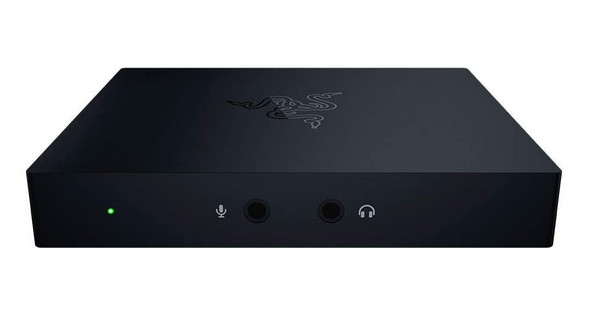 Unlike other expensive but good capture cards for streaming, Razer Ripsaw HD is one of the cheapest game streaming capture cards. The Razer Ripsaw HD doesn't come with proprietary software, but it does have a built-in audio mixer with its hardwired microphone. With its 4K at 60FPS pass-through, you will be able to play a game in 4K resolution smoothly. However, you can only record gameplay up to 1080p with this capture card.
◆ Compatible with any console that is from next and last-gen.
◆ Full HD 1080p at 60 FPS for powerful streaming performance.
◆ Hemi 2.0 ans USB 3.0 connectivity for zero-latency output.
◆ 3.5 mm audio cable for a more straightforward and software-free setup.
7. AverMedia Live Gamer Duo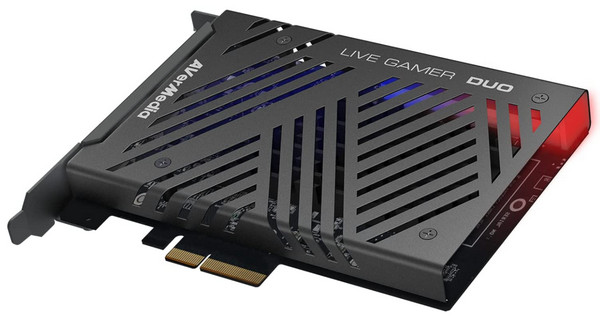 Streaming gameplay is still sort of challenging up until now. But with AverMedia Live Gamer Duo, things could be more accessible. The best budget capture card for streaming has a reasonable price as it offers two essential capture cards at a price of one. It is a no-fuss internal capture card, best for more complicated streams, and works well with most rigs. You won't go wrong with AverMedia Live Gamer Duo if you want to stream at 1080p with 60 frames per second.
◆ Two separate HDMI inputs allow the streaming of two HDMI sources simultaneously.
◆ Record both inputs in uncompressed full HD.
◆ Incredibly flexible with latency-free pass-through for 4Kp60, 1440p144, and 1080p240.
◆ High Refresh Rate pass-through at full HD up to 240Hz.
8. Genki Shadowcast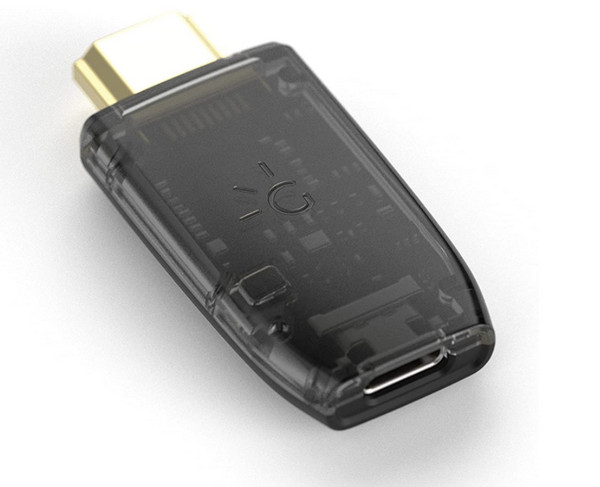 There is no better feeling than not worrying about setting up tons of wires and modifying the settings on your device. Although the Genki Shadowcast game capture card has wires involved, it is lesser than other capture cards. The best budget capture card for streaming can be plugged directly into a streaming video source via HDMI without the requirement of an extra HDMI cable in the middle. With the free HDMI slot, you can plug in your Xbox, PlayStation, or Nintendo Switch dock.
◆ Compact capture card that works well with other hardware and software.
◆ Compatible with many game consoles and UVC software from macOS, Windows, and Android.
◆ Record 1080p gameplay at 30 frames per second.
◆ Come with the Genki Arcade App on any OS-supported PC.
9. AverMedia Live Gamer 4K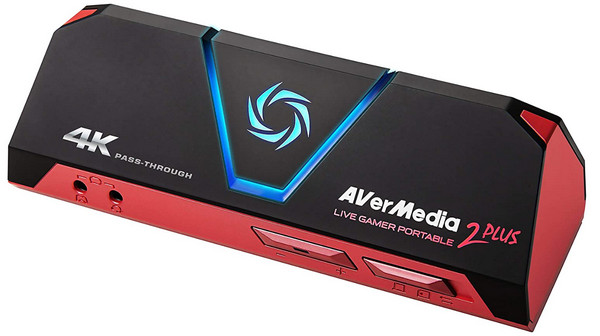 Another AverMedia best capture card for streaming and one of the most affordable cards. The AverMedia Live Gamer 4K embodies the next generation of game capturing as it can record 4K HDR content with a high frame rate of up to 240 frames per second. It also supports refresh rate, which you can use up to 240Hz in full HD, and you will experience smooth gameplay recordings.
◆ Pass-through and gameplay capture of 4Kp60 HDR10.
◆ Work well with consoles and PCs with 4Kp60 supported.
◆ Virtually no latency and play uncompressed videos on a PC.
◆ It has three customizable preset RGB modes.
10. Elgato Cam Link Pro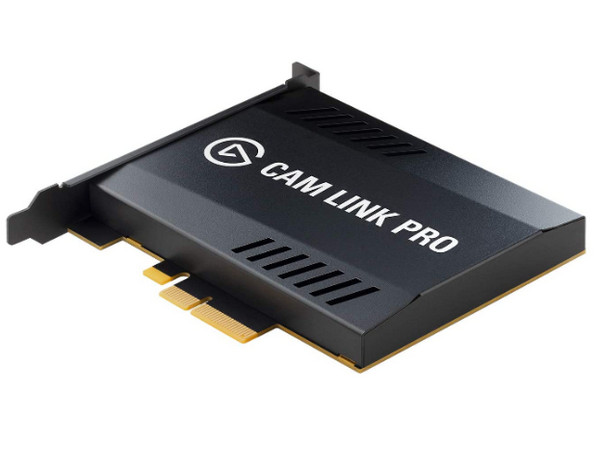 The last but best capture card for streaming is the Elgato Cam Link Pro. The capture card provides four HDMI inputs which you can use for more than one camera feed simultaneously. It is an ideal game capture card as it will show you four separate inputs on the streaming software to resize and edit them on the go. It does not come cheap, but you might consider investing in a high-end tool like Elgato
◆ Enable recording on a DLSR, computer, tablet, laptop, etc.
◆ Stream and record live gameplay in 1080p60 and 4K30 quality.
◆ Allow controlling feeds separately in OBS, vMix, etc.
◆ Enable to set picture-in-picture modes with Elgato Multiview.
Part 2: FAQs about the Best Capture Card for Streaming
1. What specifications do I need to keep in mind when choosing the best capture card for streaming?

When searching for the best capture card for streaming, you need the best image quality, like 1080p and 4K resolutions. The software that comes with the chosen capture card should be user-friendly and robust. Lastly, HDMI and USB types are typically the best and easier to set up.

2. Why do I need the best capture card for streaming if I have OBS?

OBS and other streaming third-party software are great; however, there are a lot of limitations you will not like. For example, streaming gameplay from a game console can drain your CPU or GPU when you only rely upon a software-based streamer. With the right capture card, it will help lighten the load of your device, and you can pull footage from devices like game consoles.

3. Does the best capture card reduce quality?

In technical terms, a capture card can reduce the quality of your recordings. Most capture cards have Chroma Subsampling to minimize bandwidth requirements, affecting the quality of the final output.
Conclusion
The best capture cards for streaming depend on the specifications you are looking for. After choosing the best one, you can use AnyRec Screen Recorder to easily record all your gameplays on your device. You can try its free trial to experience its greatness. If you have more questions, please contact us now.
More Related Articles