10 Trending TikTok Games/Challenges You Can Try When Bored
TikTok games entertain everyone with different content and bring new trends every day. Many things can be done in front of the camera, but you must consider a fun way of exposing yourself. Whether you are alone or with some friends, here are some TikTok games to do to create content and be an internet sensation.
Part 1: 10 Popular TikTok Games Challenge
Games can vary into many categories and can be a trend when you influence many viewers to do the same. You can record yourself doing one of these games by jumping to what is new or simply creating an enjoyable moment. See recommended examples below.
1. Filters
Right on the first spot, TikTok filters and effects have more games to try. You can start with the Eggstreme Duck Dash, General Q&A, Suiq game filter, and Guess the Country. These filters are better to try when alone and want to beat the highest score recorded.
2. Popular TikTok Dances
Find a couple of TikTok dances and rank them based on popularity. Another way to do this TikTok game is to include a dance lover and let him guess the steps. Dance challenges depend on popular songs, so include them in the video.
3. Tell Me Without Telling Me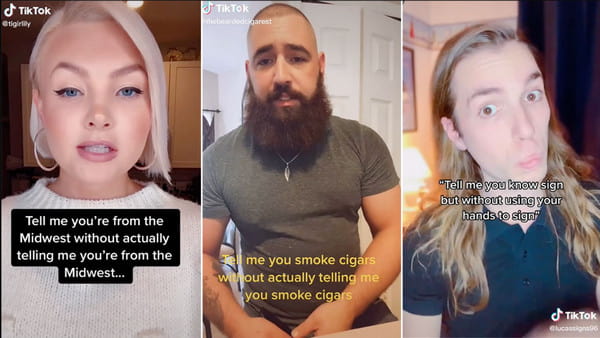 The game starts with "Tell me how/you're.. without telling me…" and then the video will show an obvious thing that does not require verbal affirmation. For example, "Tell me how your boyfriend is faithful without telling me your boyfriend is faithful."
4. Green Screen Games
Use a well-known background on your camera and act like you are in the actual situation. The game can be a funny parody of Temple Run, Angry Birds, and Super Mario. This also applies to iconic parodies like Met Gala and celebrity interviews.
5. F**k, Marry, Kill
One of the popular TikTok games you can use for content creation. The rules are straightforward: Use a photo-generating filter on the app, and when the photo appears, you will decide if you want to marry or kill them. This is exciting as you don't know which of your favorite characters will appear first!
6. Art Trade

The game is for traditional and digital artists, wherein you will have one reference and draw it in your style. Traditionally, you will give your canvas to the other artist and likewise. You can add time duration and art supply limitations.
7. Tortilla Slap!
As the name suggests, you will hold a tortilla in one hand while you fill and hold water in your mouth. Do a rock-paper-scissors with your partner, and whoever wins will slap the tortilla to the opponent. Holding the water adds more fun to the game!
8. Water Balloon
A great way to add excitement to the classic Q&A game, you can pop up a water balloon on your friend's head when he doesn't know the answer! You can use the TikTok filters that generate pictures or alphabets.
9. Left Right Dance Challenge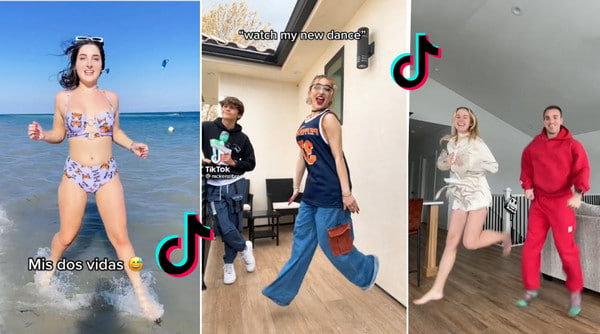 A great TikTok game for solo or duet dancing. The Follow the Leader TikTok song consists of easy steps to follow. There is a speed version of the song, which you can use to level up the challenge.
10. Thrift Store game
If you are on a date and want to play a game, the thrift store can be the right place for you! The game will start by closing your eyes. As you walk to the aisle with one hand on the clothes, the other person will say stop. The clothe your hand picks must be worn, and take a photo for memories.
Bonus Tips: How to Edit TikTok Game Challenge
Games can be longer than TikTok's maximum limit, so you must edit the video before posting it. AnyRec Video Converter is a video editor providing complete trimming, enhancing, and editing features. It has built-in filters and effects, which you can apply to TikTok videos. It can also edit the clip's aspect ratio, with 16:9 and 1:1 for different platforms. Additionally, its AI technology will automatically enhance the quality, even for MP4, MOV, and other formats. Download the outstanding video editor on Windows and Mac.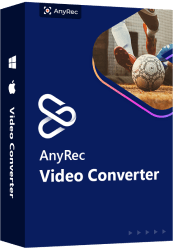 AnyRec Video Converter
A robust video converter with a default editor to improve TikTok Game videos.
Support various video and audio formats, including input and output them.
Provide a video converter, compressor, and merger without distorting the quality.
No file size or number limit to edit and convert them with 50x processing speed.
Step 1.Download AnyRec Video Converter on your device. Once launched, click the Plus button to upload the TikTok video. You can also visit the Toolbox menu with more functions.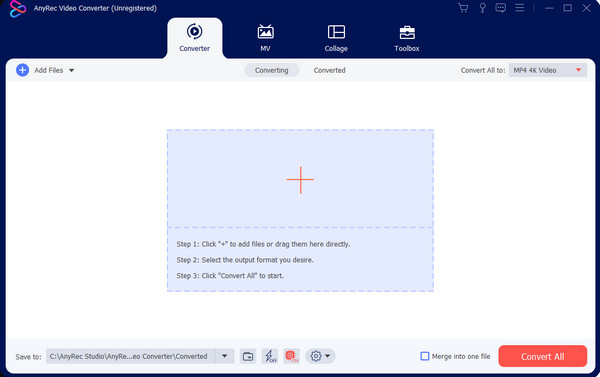 Step 2.Open a new window and click the Edit button under the uploaded file. Sections at the top will help you change the aspect ratio, apply filters, or create your watermark.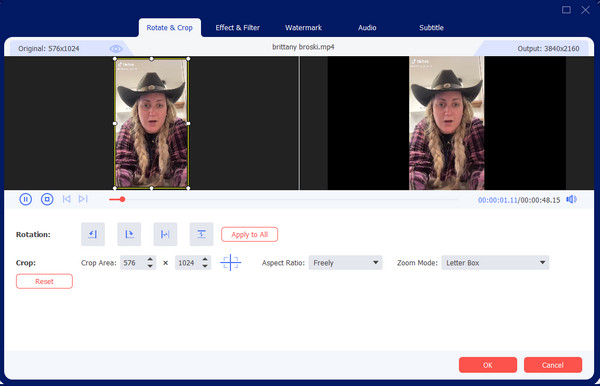 Step 3.Preview the final output and navigate to the main menu. Choose the designated folder from the Save To option. Click the Convert All button to process the TikTok video.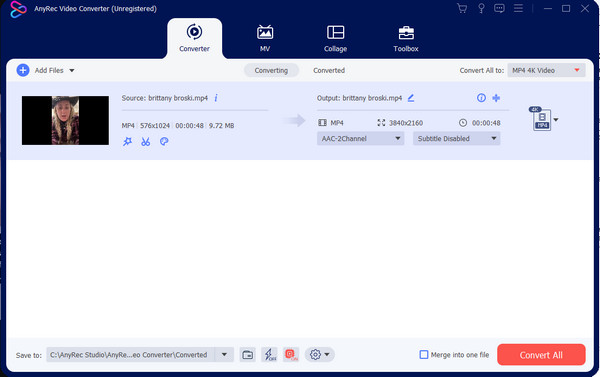 Part 2: FAQs about TikTok Games
1. What is the best game for picture slideshow on TikTok?

After the Dabloons trend, there are many kinds of games to do on a photo slideshow. The popular game is when the viewer gets to choose the correct answer. The theme can be horror or choosing the best dress for a banquet. Just ensure you will include all options at a maximum of 35 images.

2. Does TikTok have games like Facebook?

No. Unfortunately, TikTok does not have games like Everwings or Pool from Facebook. The only games you can play are from filters that require face reveal, and of course, you have to record it.

3. How to share TikTok games with other social media?

Before tapping the Post button from TikTok, you can tap the Share To button to post the video to another social platform. Alternatively, tap the Ellipsis button to reveal sharing options when the video is posted. You can share the game there on Facebook, Instagram, and other platforms.
Conclusion
By scrolling through your newsfeed, you will find all the trending games on TikTok. They are relatively easy to find, especially when commenting on or liking a video. The algorithm will bring you similar content. When you use one of the recommended TikTok games in this post, you can also use AnyRec Video Converter to edit videos without losing the quality. Try the best video editor by clicking the Free Download button.
Related Articles: