Get the Best No Lag Screen Recorder Here - Features, Pros, and Cons
The recorder I normally used always lags with general quality. Does anybody know a good screen recorder that records videos in high quality with no lag? I want to use it to record my gameplay and some other stuff.
-From My Digital Life
No lag screen recorder is very important to record videos fluently with high quality, especially when recording gameplay and live streams. Since the original programs you want to record have occupied a lot of CPU space, the screen recorder with no CPU acceleration will cause lags from time to time. This article will introduce the top 6 screen recorders with no lag with their features, pros, and cons. Keep reading and find the best one for you.
Part 1: The Best No Lag Screen Recorder for Windows/Mac [Recommended]
AnyRec Screen Recorder is one of the best screen recorders with no lag for recording the screen, gameplay, audio, etc. With its powerful CPU and GPU acceleration technology, you can record any video on Windows/Mac smoothly without reducing the video quality.
Pros

Very small size that occupied less CPU and GPU.
Additional editing features with different shapes.
Customize the output video settings.
Cons

The Free Trial has a time limitation.
How to screen record on Windows/Mac without lag:
Step 1.Download AnyRec Screen Recorder on your Windows/Mac and launch it. Click the Video Recorder button to open this no lag screen recorder. You can also choose the Game Recorder with a high frame rate, which will provide a better viewing experience.

Step 2.Choose the Full option to record the entire screen or click the Custom button to select the desired region. Then turn on the System Sound, Microphone, and Webcam according to your need.

Step 3.By clicking the Record Settings icon, you can change the output settings, hotkeys, etc. Choose the Output option on the left pane, and then choose the desired video format. To record your screen with no lag, you'd better choose the 60 fps frame rate, which will provide a smooth recording. Then go back to the main interface and click the REC button.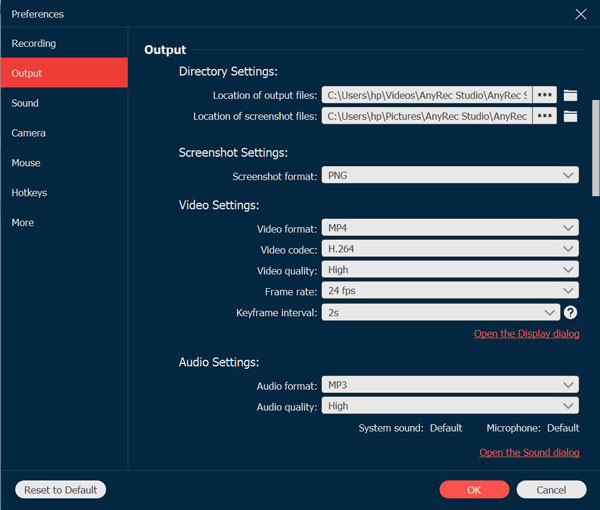 Step 4.After finishing the recording, click the Stop icon on the toolbox. Then clip the recordings and click the Save button to choose the storage path.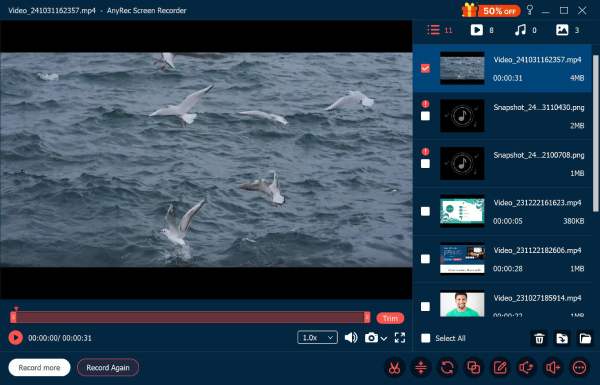 Tips
To record your screen with no lag on Windows/Mac, you'd better close those unnecessary programs in advance to save the CPU occupation.
Part 2: Top 5 Best Screen Recorder with No Lag You Should Know
There are also 5 powerful lag-free screen recorders for you to choose from. You can learn about them from their features, pros, and cons. No lag screen recorder comparisons are listed below:
1. Share X (Windows)
Share X is a versatile no lag screen recorder and file productivity tool. Recording your screen on Windows is only a small feature of it. Moreover, it supports OCR technology to recognize the texts on the screenshots.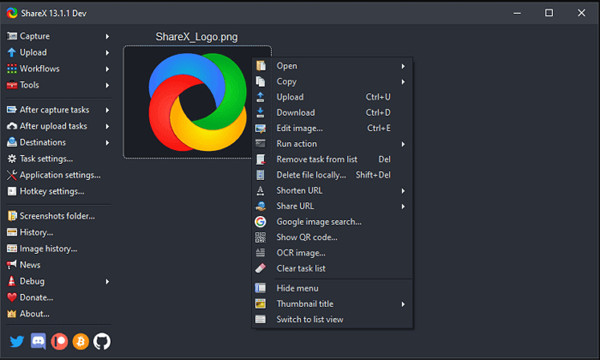 Pros

No watermark or time limit.
Hotkeys to record videos or take screenshots.
Cons

No designed settings for recording game videos.
2. liteCam HD (Windows)
liteCam HD is a free screen recorder that supports recording your screen with no lag on Windows. You can use it to choose the desired region, add annotations, and change the recording settings.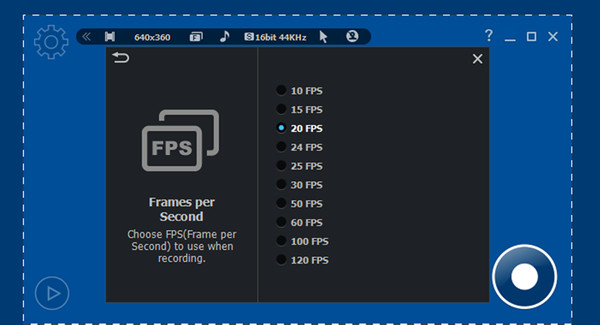 Pros

Provide a high frame rate to record gameplay smoothly.
Game recorder to record webcam.
Cons

The recordings can only be saved in MP4 and WMV formats.
3. Bandicam (Windows)
Bandicam provides a game recording to record your screen or gameplay with a 480 fps frame rate. This no lag screen recorder also supports ultra high definition in high quality. After recording, you can directly share them on YouTube.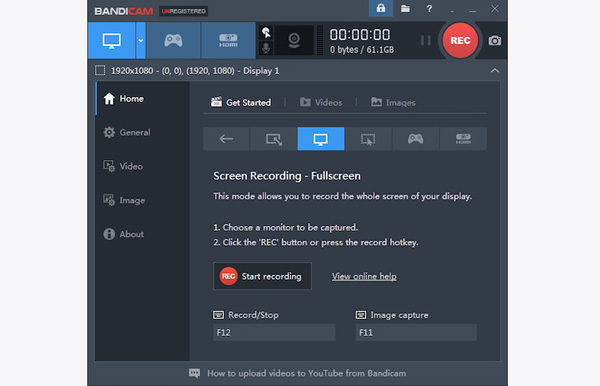 Pros

Able to edit the recording in real time.
Around mouse mode to record special videos.
Cons

Time limitation of 10 minutes.
4. ScreenFlow (Mac)
It is a no lag screen recorder with professional editing functions. You can use it to record the webcam, framework, several computer screens and even microphone with your sound on Mac, which is good for making live broadcasts.
Pros

Additional editing tools with powerful features.
Direct sharing to YouTube.
Cons

Relatively expensive ($129 for full form).
5. AceThinker Screen Grabber Pro (Windows/Mac)
AceThinker is a web-based screen recorder with no lag. You may need the network to screen record your screen on Windows/Mac, but it will occupy less CPU occupation. Moreover, the recordings can be uploaded on Google Drive, Dropbox, and YouTube directly.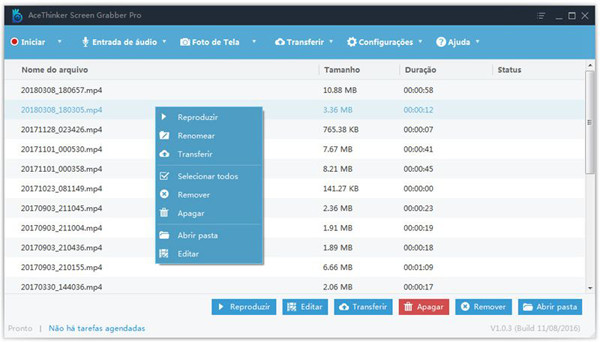 Pros

Support exporting recordings to many formats.
Cons

No advanced editing tools.
Only provide custom regions in certain ratios.
Part 3: FAQs of No Lag Screen Recorder Software
1. Why screen recording has lags?

Recording screen with lag means the RAM storage of your computer is consumed. If the screen recorder with high RAM occupation, the problem will happen from time to time. Thus, you should choose those no lag screen recorders with hardware acceleration.

2. Can I record the screen with no lag on my iPhone?

Of course, you can. There are many no lag screen recorders for iPhone on App Store. And you can also use the built-in recorder to capture the screen, which occupies less RAM storage.

3. How to keep a high quality of screen recording without causing lag?

If you want to record your screen on the computer with high quality, the occupation of RAM storage will be larger. Thus, you'd better use AnyRec Screen Recorder with CPU acceleration to record the screen with no lag while keeping high quality.
Conclusion
This article has introduced the best 6 no lag screen recorders. The best and recommended one is AnyRec Screen Recorder with many useful features. After knowing the features, pros, and cons of these no lag screen recorders, you can choose the suitable one for you.
Related Articles