Snagit Not Recording Audio/Video? Here're Your 8 Workable Solutions
By using TechSmith Snagit, you can quickly capture screen and add additional context for teamwork. It would be easier to communicate and give feedback than before. But Snagit is not a perfect screen capture tool all the time. There are still many Snagit not recording problems you may encounter. If you want to get Snagit troubleshooting solutions, you can continue reading and get more details.
Part 1: Try Snagit Alternative for Better Recording
Snagit allows users to grab screen videos and take screenshots with multiple annotations. The pre-made Snagit layouts are good for making tutorials and training materials. Snagit focuses more on screenshot functions. If you are tired of overwhelming Snagit settings and options, you can get a Snagit alternative instead.
AnyRec Screen Recorder is a beginner-friendly screen recorder and screen capture tool for Windows and Mac users. You can take a screenshot on any still screen or streaming video in one click. The real-time drawing effects are also good to use. If the Snagit not recording or working problem really bothers you, you can free download the Snagit screen capture alternative instead.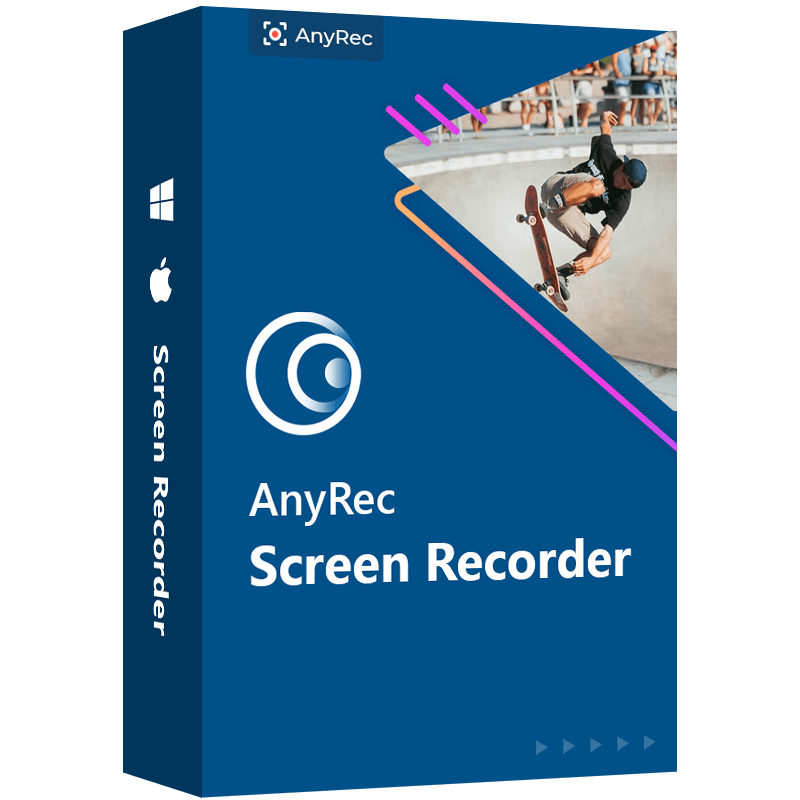 AnyRec Screen Recorder
Record and edit screen video and image with drawing labels.
Screen capture any area of your computer screen with on-screen options or hotkeys.
Record meetings, lectures, classes, and other activities with no quality loss.
Screen record video with internal and external audio from all sources.
Part 2: 5 Ways to Fix Snagit Unable to Initialize the Audio
The Snagit not initialize audio problem can be caused by many reasons. The improper audio driver, Cortana settings, and other conflicts can lead to Snagit not recording audio. You can check the following solutions to troubleshoot Snagit not recording here.
Way 1: Update Audio Driver
Re-download and re-install the latest update for your audio driver. You can go to the manufacturer's support site (Dell, Lenovo, HP, Asus, etc.) and have a check.
Way 2: Fix Third-party Conflicts
TechSmith Snagit may have conflicts with some audio utilities, such as Replay Capture Suite, ASUS Sonic Suite/Studio.Radar, Nahimic Audio, Alienware Soundcenter, or Alienware Command Center. So you need to uninstall those components to make Snagit work normally.
Meanwhile, you should check whether Nahimic service causes Snagit recording problems.
Step 1.Open the Run window by pressing Windows and R keys together.
Step 2.Type services.msc, and then click OK to move on.
Step 3.Double-click Nahimic service.
Step 4.Chose Disabled from the Startup type list.
Step 5.Click Apply to save changes.
Step 6.Reboot your computer and restart Snagit.
Way 3: Remove External Hardware
As for Snagit not recording microphone, you need to confirm whether the Snagit interface use 44.1 kHz and 16-bit sample rate. If you receive the Snagit not working error while using an external interface device, you can disconnect it and plug a microphone into your computer. Later, record with Snagit to see if the Snagit microphone not recording problem is solved or not.
Way 4: Check Windows Recording Settings
To enable audio on Snagit Windows 10, you can choose Sound followed by Recoding tab in Control Panel. Select Properties to specify details. Moreover, go to the Advanced section, choose Enable audio enhancements and then Apply to troubleshoot Snagit not recording audio on Windows 10. As for Windows 8/7 users, you need to go to Advanced and choose 16 bit, 44100 Hz (CD Quality) under Default Format.
Way 5: Adjust Cortana Settings
If the Snagit not recording audio problem still exists on your Surface Book or Surface Pro 4, you can do as the following steps show. To start with, make sure you have enabled internal microphone. Go to Control Panel, Sound, and Recording to have a check.
Step 1.Find and click the gear icon in the Search taskbar.
Step 2.Turn off Key Cortana.
Step 3.Start a new recording in Snagit to see if everything goes on well.
Part 3: 2 Ways to Fix Snagit Not Recording Video
If you encounter Snagit video capture is blank or shows initializing screen only, don't worry about that. Here're 2 workable solutions you can try.
Way 1: Update to the Latest Snagit
Go to Snagit Help and choose Check for updates from its list. Make sure you install the latest version of Snagit software on your Windows or Mac computer.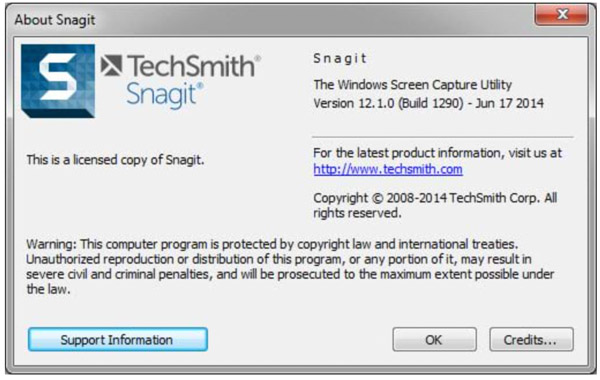 Way 2: Try Another Snagit Recording Method
Step 1.Exit both Snagit and Snagit Editor. Go to Task Manager to have a check.
Step 2.Open the Run window via the Windows and R key combination.
Step 3.Type regedit and click OK to move on.
Step 4.Type HKEY_CURRENT_USERSoftwareTechSmithFeaturessnagit and open the snagit folder.
Step 5.Choose Modify from the AllowDxgiScreenCapture right-click menu.
Step 6.Set the Value data from 1 to 0. Click OK to confirm. Now you can record with Snagit.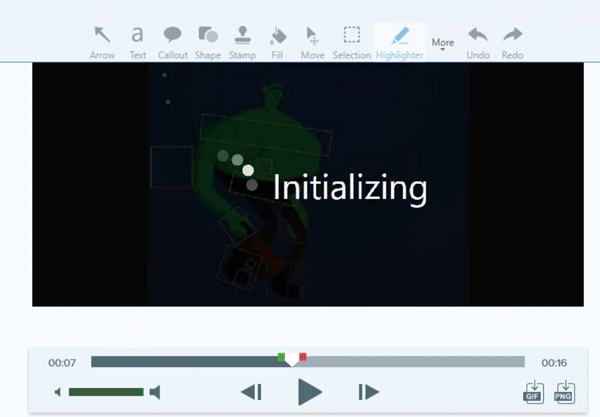 Part 4: How to Fix Snagit Hotkey Not Working
What you can do when you get the notification saying "The Snagit capture hotkey is in use by another program …" or "The Capture Hotkey is already assigned to another profile"? Click Yes to override the assigned Snagit hotkey. Or you can do as the following paragraphs show.
Step 1.In the Snagit Capture screen, choose Capture Preferences from the File list. Then navigate to the Hotkeys section.
Step 2.Enable or disable the checkmark before Allow Snagit to override other hotkey assignments.
Step 3.Click OK to confirm and close the window.
Note
If you use Snagit 13.0.1 or earlier versions, you can right-click on OneDrive and choose Settings in the notification area. Go to Auto Save and disable the checkmark before Automatically save screen shots I capture to One Drive. Click OK to save your change.
Part 5: FAQs of Snagit Not Recording
How to fix Snagit scrolling capture not working?

To fix unable to complete scrolling capture, you can use panoramic scroll or switch to a different browser. It also works if you switch to the incognito or private mode on your browser.

What to do if Snagit not record system audio?

Re-download Snagit. You can connect a USB drive to your computer first. Choose Sound in System preference. Select the connected drive under Output. Now, you can reopen Snagit to record audio again.

How to fix Snagit audio not present on video capture?

Go to Windows Settings and update all drivers. A Windows update is a good choice. Check for Snagit updates can fix no audio is captured in Snagit as well.
Conclusion
These are workable ways to fix Snagit not recording or working issues. Some people complain about Snagit freezes computer during recording. If Snagit 2021/2022 crashes or freezes your computer frequently, it means the available computer resource is not enough for Snagit software. For low-end PC users, AnyRec Screen Recorder can be a good alternative. You can record any screen and audio on Windows and Mac without lagging.