How to Open ARF Files? Get to Know ARF Players to Watch WebEx Recordings
Unable to play the recorded WebEx videos? Learn more ARF players here. With online meetings becoming popular nowadays, Cisco WebEx is one of the most used online video conferencing platforms. It allows you to record any session you hold, including a business, colleague, or school meeting. While you can save important online discussions to your device, you might only receive an ARF file that can't be played on a familiar media player. Luckily, this post gives you the best ARF players that you can use to open files from Cisco WebEx quickly.
Part 1: Top 3 ARF Players to Play WebEx Recordings
ARF or Advanced Recording Format is a unique file format created by the WebEx. It contains the video data from a meeting, including the attendee list, table of contents, and other information. And the lease you would expect is ARF file is so unique that it requires a designed ARF player to be opened. Without further ado, let's see the best ARF players replay important meetings.
1. WebEx Network Recording Player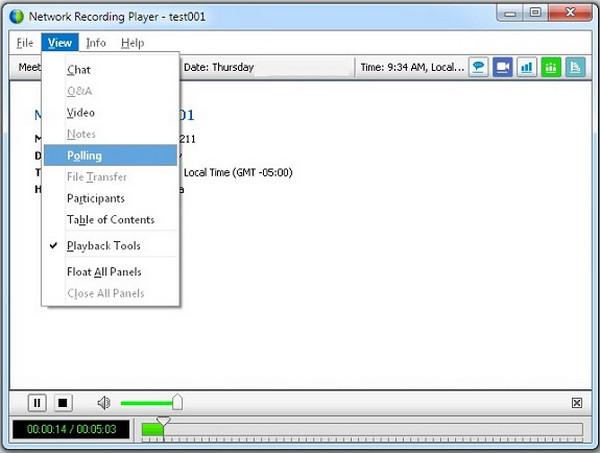 Without getting far, this ARF player is the most used tool to open recorded meetings from Cisco WebEx. It enables you to open and play the file without losing any data. You can share the recorded session with your friend via this ARF player, but if you want to edit it before transferring the ARF file, you can also do it in this player. However, to edit the ARF file, you would need to convert it to a WMV file; only then can you proceed to edit.
Features:
◆ Help users to watch recorded Cisco meetings effortlessly.
◆ Auto-detect and open WebEx recording links from receive in an email.
◆ Convert and edit ARF files before sharing with friends or workmates.
◆ Offer two media player options to open ARF and WRF files.
2. File View Pro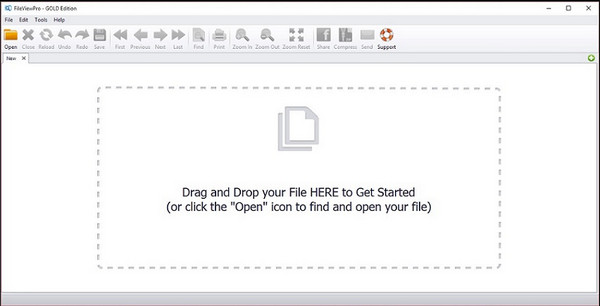 This ARF player is not only for one file format but also accepts other file formats to open and play. Many users use File View Pro as their overall go-to solution without the need to download another software per unique file. Whether you have compressed, database, or developer files, this ARF player can open your files without complex procedures. Still, File View Pro depends on the file you are going to upload; then, it will give you options on how to open and play it.
Features:
◆ Key features like sharing files via email and basic editing options for image files.
◆ Support more than 700 formats, including image, video, audio, documents, etc.
◆ The media player includes an audio setting, video quality adjustments, etc.
◆ Users only have to drag and drop files to open and play ARF files in the media player.
3. Free Blu-Ray Player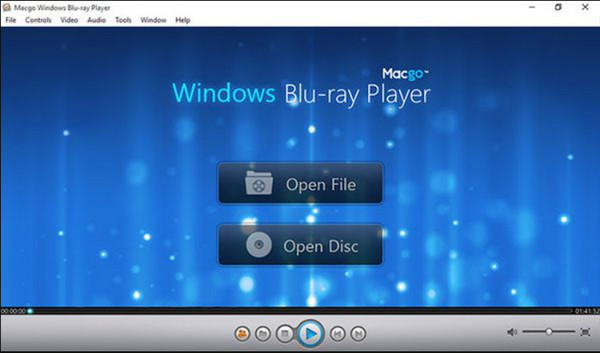 The third recommended ARF player is Free Blu-Ray Player. You can rely on its excellent interface where you can open ARF files and other famous formats such as MKV, FLV, MOV, and MP4. The best part of the media player is it supports high-definition files, including 1080 HD and 4K files on Windows or Mac.
Features:
◆ Play any recording or file smoothly.
◆ Easy to navigate the tool without a complicated learning curve.
◆ Offer great visuals and sound effects.
◆ Enable to play DVD and Blu-Ray discs.
Part 2: How to Play ARF Files Easily without ARF Players
If you don't want to bother converting ARF files or downloading an ARF player, another solution you can use is AnyRec Screen Recorder. It allows you to screen record your meeting with the best quality. It also offers you to capture WebEx meetings even with a webcam so you can include yourself. The software has features that enable to change the output video, including the video encoder, quality, format, and other settings. This solution makes it easier for you to rewatch files without needing an ARF player.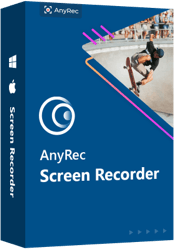 AnyRec Screen Recorder
The best alternative for ARF players as it helps to capture WebEx meetings even if the user is not a host.
Provide real-time drawing effects to apply while recording a tutorial, business meeting, or gameplay.
Save files with different video file formats, including MP4, MOV, MKV, and FLV, which are compatible to most players.
A suitable desktop tool for recording audio, games, video chats, and other onscreen activities.
Step 1.Download the software from the official website. Once you have installed it on your device, proceed by launching AnyRec Screen Recorder. Click the Video Recorder button from the main interface to start recording WebEx meeting.

Step 2.Click the Full or Custom button to specify your desired screen region. In this part, you must toggle on the System Sound and Microphone options to capture audio from the computer and your voice. You can use the soundcheck option from the Preference menu.

Step 3.Once you are done setting up, click the REC button to record the meeting. The widget menu on your screen allows you to pause the recording, take a screenshot, or apply drawing effects. Click the Stop button to finish the recording.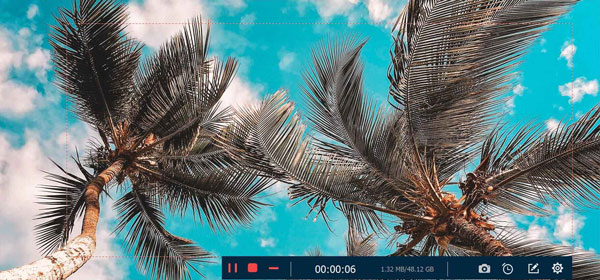 Step 4.Trim the recorded video from the next window. Then, browse the designated folder path for your file. Finally, click the Save button to wrap things up. You can also view the recorded video From the History option of the software. In this way, you don't need designed ARF player to watch WebEx recordings.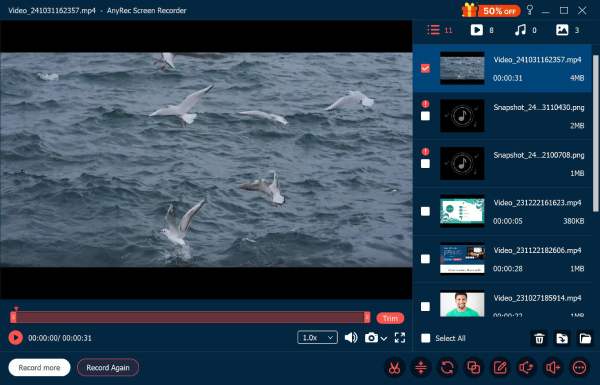 Part 3: FAQs about ARF Player
Is VLC an ARF player?

Unfortunately, VLC Media Player does not support ARF files. You can only open an ARF file on VLC when you record ARF file to a supported file format like MP4 or MOV.

Can I save the WebEx recording in MP4 file format?

You can save a WebEx recording as an MP4 file if you save it on the cloud. Otherwise, if you save it to a local hard drive, you can only save the recording as an ARF or WRF file.

How do I play ARF files on my phone?

There is no ARF player for portable devices. So if you want to play ARF files on your phone, you can use WebEx to convert ARF files to MP4, then you can play ARF files on iOS/Android devices.
Conclusion
Now you can play ARF files anytime and anywhere. With just the right ARF player, you can easily rewatch all your WebEx recorded meetings. But if you want to share ARF files to other devices and are able to open them to any media player, AnyRec Screen Recorder which has professional meeting recording feature is the right tool to convert files. Try the free trial version today and see its full potential!
Related Articles