Unbiased Review on 7 Best Blu-ray Player Software [Pros & Cons]
Blu-ray is a digital disc data storage format that can store hours of high-definition video. If you want to watch high-quality movies from Blu-ray directly, Blu-ray player software must be a required tool. This article will carefully select 7 excellent tools for you and point out their advantages and disadvantages in detail. You can choose the best Blu-ray player software according to your needs.
Part 1: Top 7 Best Blu-ray Player Software You Can't Miss
Top 1: AnyRec Blu-ray Player
If you want to get a lossless Blu-ray playback, AnyRec Blu-ray Player is the best tool you can't miss. This all-in-one Blu-ray player software supports smooth playback of the latest Blu-ray discs/folders/ISO files. At the same time, it brings vivid visual effects, lifelike and clear details for Blu-ray movies. You can also use this Blu-ray player software to take snapshots quickly while playing Blu-ray/DVD/4K UHD video with one click.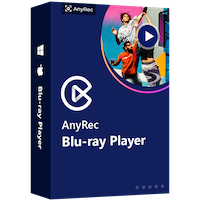 Anyrec Blu-ray Player
Provide seamless playback for Blu-ray, DVD, and 4K UHD videos.
Support BD-5, BD-9, BD-25, BD-50, and many other types of Blu-rays.
Adjust Blu-ray playing effects, including contrast, brightness, saturation, hue, gamma, etc.
Provide outstanding audiovisual experiences.
Top 2: VLC Media Player
VLC Media Player is an excellent video player that supports playing almost any video format. This open-source Blu-ray player software also provides smooth playback. It can be compatible with many platforms, like Windows, Mac, and Linux. Moreover, you can use it to add different effects, such as a mirror flip video or add a mirror reflection effect to the video.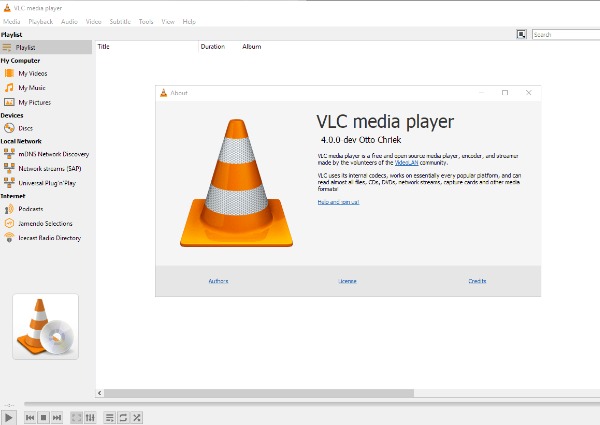 Pros

It is a free and open-source Blu-ray player software on multiplatform.
Support smooth playback of video in any format, including Blu-ray.
Cons

Sometimes VLC crashes when playing large videos.
The operation page is complex and is not friendly to novices.
Top 3: Leawo Blu-ray Player
Leawo Blu-ray Player is a multi-function media player that is compatible with Windows and Mac. This Blu-ray player supports adjusting subtitles, audio tracks, and videos during playback. You can also add videos to the internal playlist for continuous movie viewing without any lag.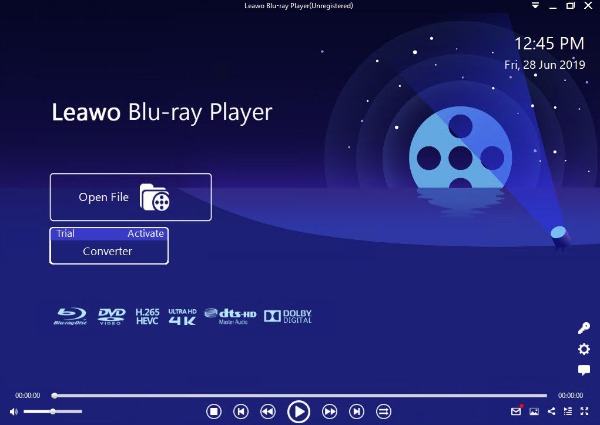 Pros

Provide a complete source CD menu for users to play main movies, select scenes, play additional functions of movies, etc.
Support lossless playback of all Blu-ray and DVDs.
Cons

Although you bought Leawo Blu-ray player, it still displays advertisements.
Unable to optimize movie quality to get a better visual experience.
Top 4: 5K Player
5K Player is also a good Blu-ray player that supports playing 4K/1080p HD video with original quality. It also supports the wireless transmission of audio and video through AirPlay and DLNA. With this Blu-ray player for PC and Mac, you can also get an unparalleled experience in sound.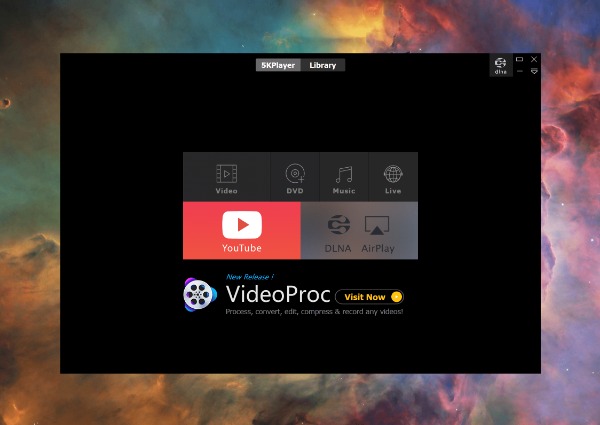 Pros

5K Player can be compatible with Windows, Mac, and iOS.
This Blu-ray player software also supports online video and audio downloads and provides more than 300 online video, video, and audio hosting sites, such as Facebook, Dailymotion, and Vimeo.
Cons

In the 5K Player for Mac version, video playback is intermittent when using the fast forward or rewind buttons.
Not very friendly to beginners.
Top 5: PotPlayer
If you want to use hotkeys to control playback and access menus, PotPlayer can meet your requirements. In addition to supporting playing Blu-ray, this Blu-ray player software can also adjust subtitles and audio tracks. Moreover, it also offers a built-in audio equalizer for optimal audio quality.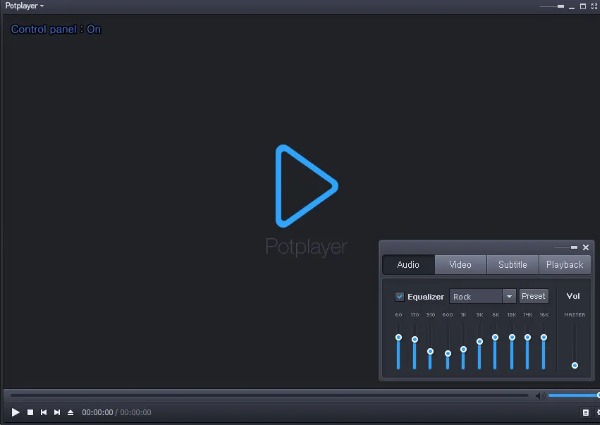 Pros

Support 360-degree and 3D video playback without additional software.
Provide built-in video optimization and editing tools to adjust the video.
Cons

The installer contains additional software and some advertisements on the interface.
Advanced setup steps are complex and unfriendly to beginners.
Top 6: GOM Player
GOM Player is a free Blu-ray player for Windows and Mac. In Windows, this excellent Blu-ray player software also allows you to find codecs, play damaged files, or a file being downloaded. Moreover, you can automatically search and synchronize the subtitles of the movie being played with this Blu-ray player software.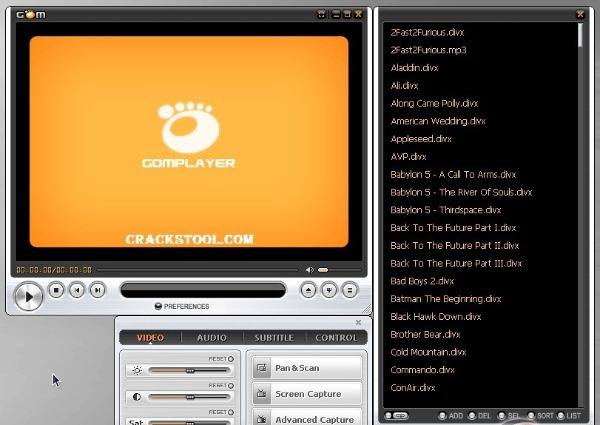 Pros

You can enjoy high-resolution playback without buffering.
It supports vivid 360-degree VR playback, and you can enjoy high immersion in 360-degree mode.
Cons

Setup contains programs that may not be needed.
The operation page is not intuitive and friendly to novices
Top 7: CyberLink PowerDVD 22
CyberLink PowerDVD 22 is an outstanding Blu-ray player software that you can enjoy the quality of the cinema with amazing 4K UHD and 8K video playback. It supports all major formats, including MP4, MKV, AVC, and Blu-ray. Moreover, this Blu-ray player software provides professional TrueTheater technology with deeper colors and enhanced video/audio playback.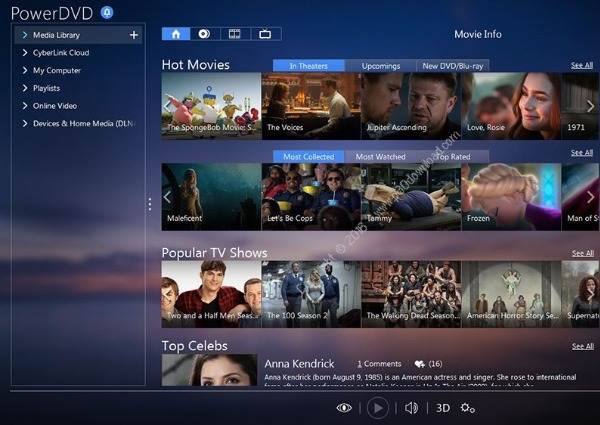 Pros

Support 8K UHD Blu-ray video and provide a simple and intuitive user interface.
Offer free cloud storage, up to 30GB a year.
Cons

There will be many advertisements requiring users to upgrade.
The watermark appears at the beginning of the video, the first five seconds.
Part 2: FAQs about Blu-ray Player Software
How can I watch Blu-ray on Windows?

To play Blu-ray on a Windows, you need to connect an external Blu-ray or UHD 4K Blu-ray drive to your PC. Moreover, you need to download the Blu-ray player software listed above or other Blu-ray players, such as AnyRec Blu-ray Player.

How to play Blu-ray with VLC Media Player?

Open VLC on your computer. Click the Media button and then click the Open Disc option. Then you can click the Disc button followed by the Blu-ray button from the window. Click the Browser button to choose your Blu-ray file and play it.

Can DVDs be played on Blu-ray players?

Yes. Most Blu-ray player software can play DVDs, including Leawo Blu-ray Player, PowerDVD 22, and AnyRec Blu-ray Player.
Conclusion
It is not difficult to play Blu-ray directly on the computer, but it is not easy to get excellent Blu-ray player software. Fortunately, this article provides you with eight of the best Blu-ray player. You can pick one according to your needs and preferences. If you want a better visual and auditory experience, AnyRec Blu-ray Player must be the initial choice among them!
Related Articles