What Is SWF File and 10 Best SWF Players to Open It
Have you ever seen an animation video on a website and played it on your computer, then suddenly noticed that it can't be played? Well, SWF cannot be opened without a SWF player. This is because the SWF format is encoded with unique codes, which makes various media players can't easily read. To play them, you need a dedicated SWF player on your computer, and fortunately, we feature 10 still available SWF Player tools here! Continue reading this post to learn more!
Part 1: What Is SWF File
Before we could explore the 10 best SWF Players, let us first explore and identify What is a SWF file? And why it was linked to various incompatibility issues across various devices. Observing various websites today, most contain video animations that are being utilized to catch web surfers' attention. Well, this video animation is usually saved in an SWF format.
This format holds videos, interactive texts, animations, graphical elements, audio, etc., and is developed to effectively deliver them over the internet or websites such as online games. Additionally, Adobe programs initially create SWF file formats encoded with unique codes or methods, and mostly, Adobe is the one that can read SWF files effectively.
That's it! That's a brief explanation of SWF's meaning. Now, why was it linked to various incompatibility issues across various devices? You can find it out in the next part.
Part 2: Can I Still Open SWF File
Can I still open the SWF file? The answer is Yes. As mentioned above, the SWF format is encoded with unique codes, which only Adobe programs can read and play. Additionally, playing the SWF file on your device will require you first to install a Macromedia Flash on your machine, which is too hassle and inconvenient. Moreover, another sad thing about this format is that; Adobe already deprecated Flash programs that play SWF files. Also, they decided to switch to more modern and widely supported formats.
You might be asking, How to open SWF files? This paves the way for robust SWF file player programs made available to play SWF files. They are created or added the ability to primarily for playing SWF files as it is not automatically and directly playable on various devices.
Part 3: 10 Still Available SWF Players
There are still a lot of free and available SWF Player tools on the market; however, only a few of them can provide you with the best features and performance. To help you easily choose the best free tool to play SWF files, we collect 10 that will meet the need for playing SWF files.
1. SWF File Player
If you only need to play and open the SWF file without any additional activity, then you can use SWF File Player as your SWF Player. This tool supports an intuitive interface that provides you with an easy SWF file playing without any difficulty. Unlike other SWF players, this tool only requires minimal system requirements and uses limited resources.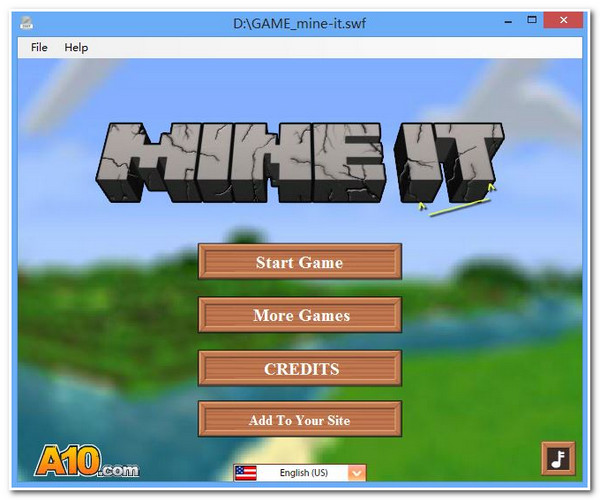 Pros

Free, easy-to-use, and lightweight tool.
Capable of playing interactive video games and other SWF files.
Preview the current frame rate.
Cons

It can only be used under the Windows platform.
Offers basic video playback features.
Only supports SWF and FLV formats.
2. VLC Media Player
Otherwise, you can use VLC Media Player as your SWF Player if you are a Mac user. VLC is considered one of the most influential players, supporting many different media formats, including SWF files. Despite this tool's simplicity, you might get a little overwhelmed by this tool's features and functionality. But as soon as you can familiarize yourself with them, you can surely enjoy the benefits of this tool as your SWF player.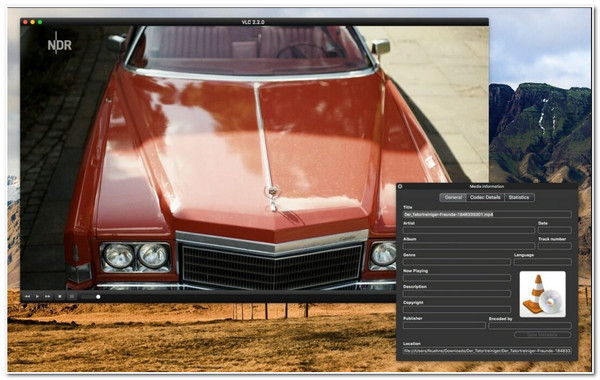 Pros

Free and open-source tool.
It is usable with Windows, Mac, and Linux computers.
It supports a wide range of formats.
Capable of playing those SWF files on the internet via URL.
Cons

Linked with various issues regarding poor-quality playback.
It is not a reliable tool for playing games with the SWF format.
It supports complicated features.
3. Elmedia Player
Another SWF Player you can use on Mac is the Elmedia Player. With this tool, you'll acquire the best user experience. This tool is infused with the ability to bring SWF files into the tool via a link and download them. Also, Elmedia offers its built-in browser, where you can search for various SWF files without being bothered by scattered ads.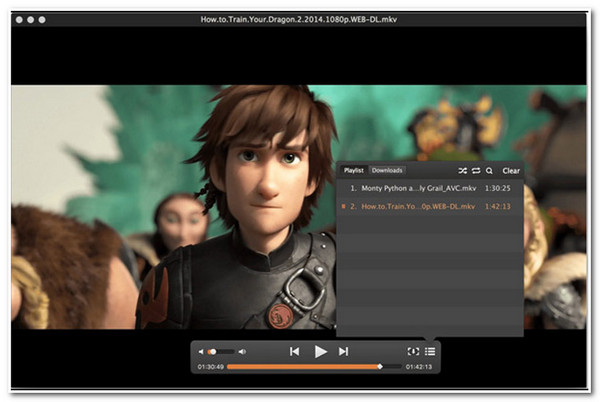 Pros

It supports other popular formats, not only SWF.
It lets you adjust the SWF video playback speed.
It supports high-quality SWF playback.
Cons

It can only be used under the Mac platform.
Some of its features need to be improved.
You need to pay for this tool to experience its incredible capabilities.
4. AnyRec Blu-ray Player
Not all free SWF Player tools can provide the perfect SWF playing services, just like the first group of SWF file players. As you have noticed, they have many things to consider enhancing: limited supported platforms, poor-quality playback, and limited playback features. But there's a tool that could offer you the best SWF playing experience: the AnyRec Blu-ray Player. This Windows and Mac-compatible tool supports playing many formats, including SWF format. It can play SWF files without compromising their original quality.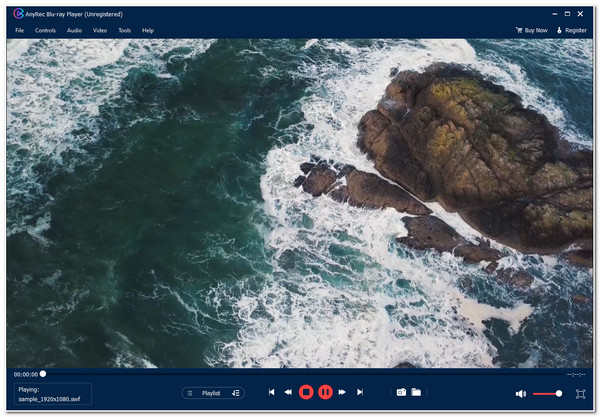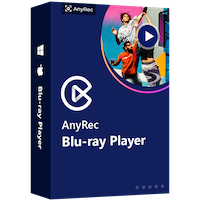 AnyRec Blu-ray Player
Support playback Controls to initiate various playback processes.
Infused with Effects to bring redefining changes to your SWF file.
Offer options to resize the resolution of SWF video according.
Play more video formats, including SWF, MPG, M4V, TS, etc.
Pros

Free and comes with an intuitive interface.
It supports playing SWF, MP4, M4V, TS, MTS, WMV, and more.
It provides users with impressive-quality SWF file viewing and immersive audio.
It is rich with SWF video playback features.
Allows you to resize SWF videos according to your desire.
Cons

Payable upgrade to experience other great features.
5. GOM Player
Operating various playback on an SWF Player tool using keyboard shortcuts is another excellent way to initiate playback processes quickly, and the tool that supports this is the GOM Player. This enables you to play, stop, open, pause, etc., using key combinations. Additionally, this player is unique because it offers you an option to watch or play SWF files in 360 degrees for a 360 degrees SWF watching experience.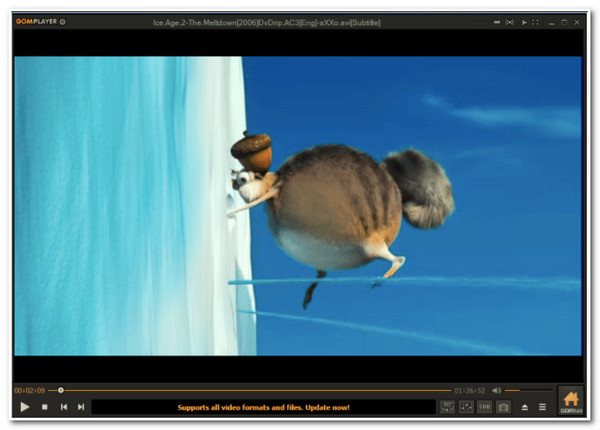 Pros

It supports many different video formats aside from SWF.
Capable of searching and installing subtitles for SWF movies.
It seamlessly searches and downloads various codecs.
Cons

It can only be used under the Windows platform.
The interface needs to be improved for better user usage.
Too many annoying advertisements.
6. PotPlayer
Watching SWF videos on an SWF Player with your preferred screen size is another factor for having an excellent SWF-watching experience. Whether you wish to watch them on full-screen, half mode, or specific window size, PotPlayer can offer you all those options. Unlike other SWF Players, this tool supports playing SWF files and other video types without installing an extra or additional codec. It can search for suitable codecs on its own and install them immediately.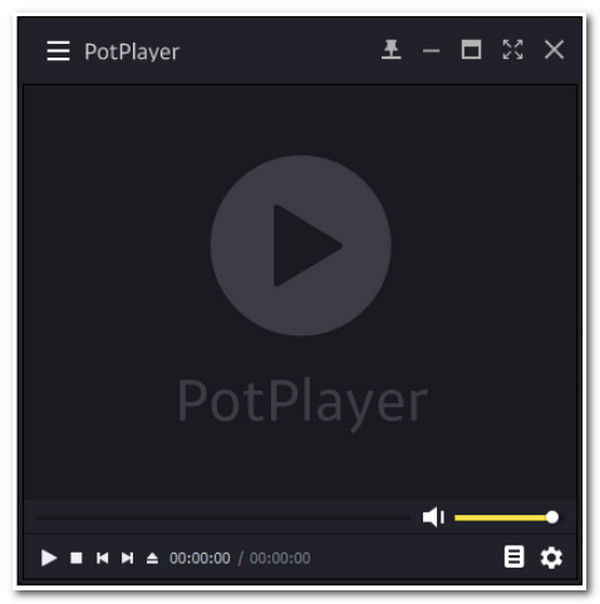 Pros

Support playing SWF videos and those 3D files without any hiccups.
It allows you to screencast your SWF file on TV and any larger screen.
Enable you to adjust frequencies through their corresponding sliders.
Cons

It only supports the Windows platform.
Features might overwhelm beginners.
Supported hotkeys often fail to work.
7. KM Player
So far, those groups of SWF Player tools are all promising players to use. But if you are the kind of person who appreciates a stylish and customizable tool interface along with the capability to play SWF files, then KM Player might suit your taste. This tool offers hundreds of different skins you can choose from. You can also enjoy its skin much more, for this tool supports seamless playback despite having an advanced interface. Additionally, it is also equipped with excellent SWF playing capabilities!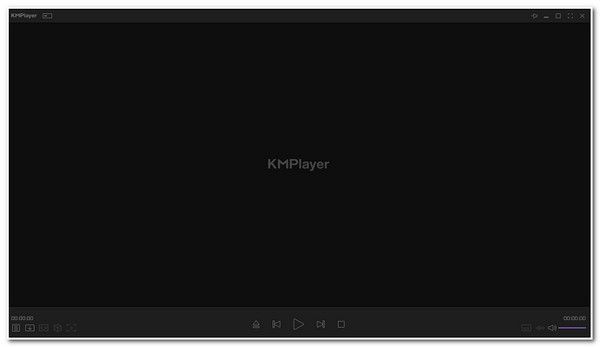 Pros

Supports intuitive interface.
Usable under Windows and Mac computers.
Offers rich playback buttons.
It allows users to download SWF videos on various platforms.
Cons

Slower SWF playback speed compares to other SWF Players.
It requires you to install additional plugins to execute a specific process.
Contains various Ads that are pretty annoying.
8. Gnash
Unlike other SWF Player tools, Gnash is a standalone open-source tool capable of playing various SWF files. You can use it as a desktop player, integrate it with various devices, and as a browser plugin. Additionally, Gnash supports most SWF v7 features, including some SWF v8 and v9.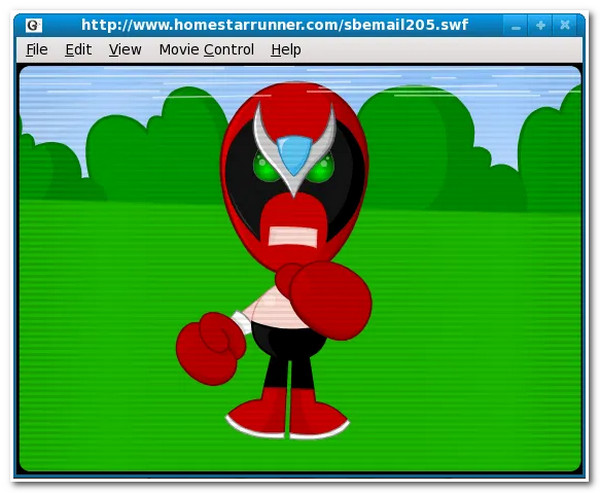 Pros

Free Windows, Mac, and plugin-supported player.
Easy to use SWF Player.
It supports the SWF Player extension to play SWF files on various websites.
Cons

Outdated interface.
Linked with various reports regarding tool failures.
Supports limited SWF files.
9. Lightspark
Another Gnash-like SWF Player is the Lightspark. It is also an open-source tool that can be used as a desktop MP4 player and browser extension. As you may have noticed, both Gnash and Lightspark are flexible, for they can be used on any platform, making them more capable of accessing those SWF files in different folders and websites. If you are looking for a much more convenient SWF Player, Lightspark should be on your note.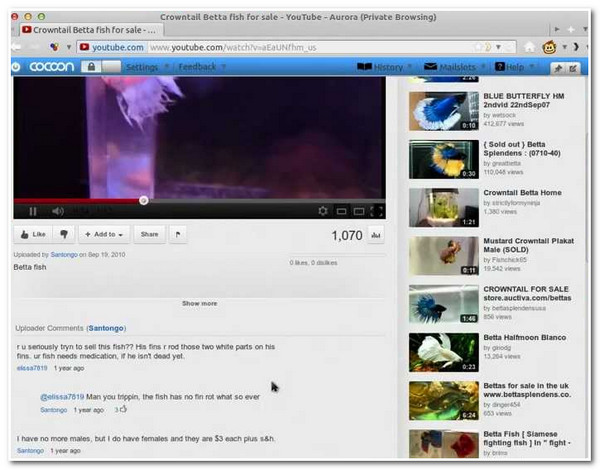 Pros

Free Windows, Mac, Linux, and Browser-compatible player.
Supports setting customization through code editing.
Cons

Supports outdated desktop and browser interface.
It is linked to hiccups and bug issues.
Slow SWF playing speed.
10. Ruffle
If Gnash and Lightspark already caught your interest in being flexible SWF Player tools, then you must add Ruffle to your list of flexible SWF players. Although Ruffle is not an exact SWF Player and acts as a phone emulator, it is developed with Rust programming, also included as an implementation for SWF files. So, it is still perfectly workable for playing and reading SWF files.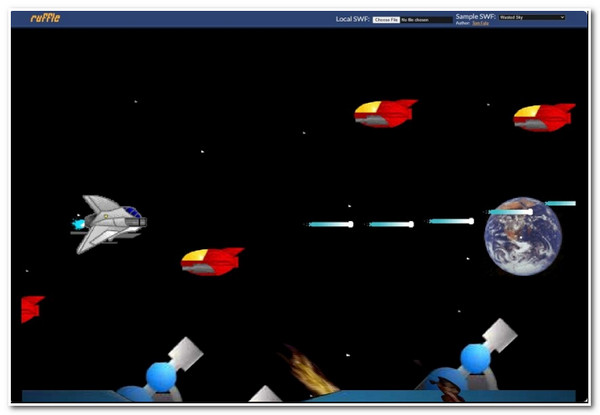 Pros

Free to download on all major operating systems.
Supports regular player/software updates.
Offers straightforward interface and SWF playing processes.
Cons

It only supports Chrome and Microsoft Browsers.
It doesn't have active support for queries and issue reports.
Part 4: FAQs about SWF Player
Does the SWF Player extension are safe to use?

Well, some of the SWF Players require you to install additional plugins, and in some cases, they contain possible viruses and install programs that don't let you know about them. So it is still recommended to use those downloadable players with unsuspicious webpages, just like AnyRec Blu-ray Player.

How to open a SWF file using SWF File Player?

Opening an SWF file with SWF Player is easy, and one of the tools you can use AnyRec Blu-ray Player to do this. You must first download the tool on its official website. After that, launch the tool, access the SWF file, and drag it to the tool's Open File button. Then, the tool will automatically play it for you.

Does Android support playing SWF files?

No. Unfortunately, Android can't play SWF files alone, for it doesn't support this format. You need to install a third-party application such as VLC Media Player to play it.
Conclusion
Sadly, playing SWF files is difficult and unpromising because of incompatibility issues. Thankfully, SWF Players are created for you to read, open, and watch SWF files efficiently. In this post, we feature 10 SWF Players capable of playing various files in SWF format. But among them, the best tool you can use is the AnyRec Blu-ray Player! This tool is equipped with advanced yet easy-to-use playback buttons and plays SWF files with high quality. Feel free to visit this tool's official website to discover its other features!
Related Articles