LoL Replays and Highlights - Where to Find and How to Save
League of Legends (LoL) is a highly popular online battle arena game that always holds private or official game events or competitions. More and more players are likely to share their LoL replays on social media platforms and show their superb game skills to viewers. It's also a good way to learn from others.
Luckily, League of Legends offers a native recording function after Season 7 in 2017, which means all of your replays and highlights will be saved automatically. But you should note that the online replays only record the latest 20 match games. So you can learn how to download LoL replays on your computer in this article. Since the local LoL replays can only be played through the LoL program, you should record the LoL replays to upload them. Please keep reading and learn the detailed steps.
Part 1: Brief Introductions to LoL Replays - Download and View
1. How to download and watch LoL replays and highlights
The LoL replay mode is always on when you play matching games. And the latest 20 recordings of game battles will be saved automatically online. Unfortunately, it doesn't provide online playback, so please read the following steps to download and watch them:
Step 1.Launch LoL on your computer and click the PROFILE menu on the main interface. Then choose the MATCH HISTORY button, and you can find the information of characters, victory, data, and length.
Step 2.Click the Download icon following the information to save the desired LoL replays. After a few minutes, the icon will become a Play icon. You can directly click it to watch LoL games online.
2. Where are LoL replays saved on the local file?
After you download LoL replays, they will be saved on the .ROFL local files. Just click the Settings button in the top right corner and choose the Replays button. You can see the storage path to save the replays and highlights. If you change the local files to the desired one, the former LoL replays will not be deleted or transferred.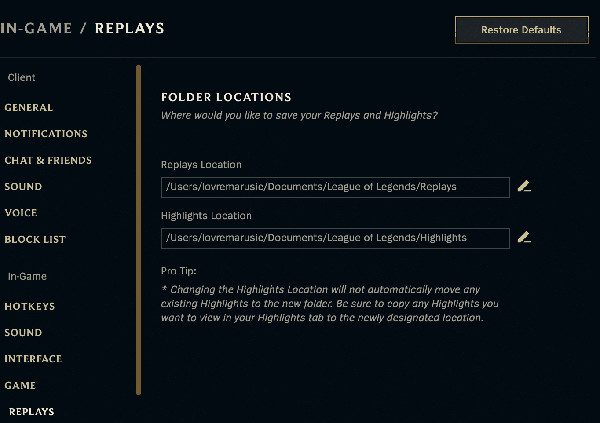 3. Why can't you open LoL replays on your computer?
Although the LoL replays are saved on the local file, you have to play them through the LoL program. That's because they are saved in ROFL format that only shows the "spectator data" of every action in the game. They are not video files, so they can only be reappeared through League of Legends program. Of course, you can't convert LoL replays to other playable formats, which means the LoL replays can't be uploaded on SNS after converting. In this case, the only way is to record LoL replays. Please read the next part and get your best game recorder.
Part 2: The Ultimate Way to Save and Upload LoL Replays
As mentioned before, the LoL replays are saved in ROFL files on your computer, and you can't play them through video players or convert them to compatible formats to upload. The best way to save LoL replays as videos for uploading is to record LoL replays through AnyRec Screen Recorder.
By recording with the program, you can get a MP4 version of LoL replay with the Original quality. Later, you can watch League of Legends games on iPhone and Android successfully. Moreover, you can start recording when the LoL game starts. AnyRec Screen Recorder can record all your highlights and high scores without lagging. You can also add voiceover, annotation, and other effects to your League of Legends game video.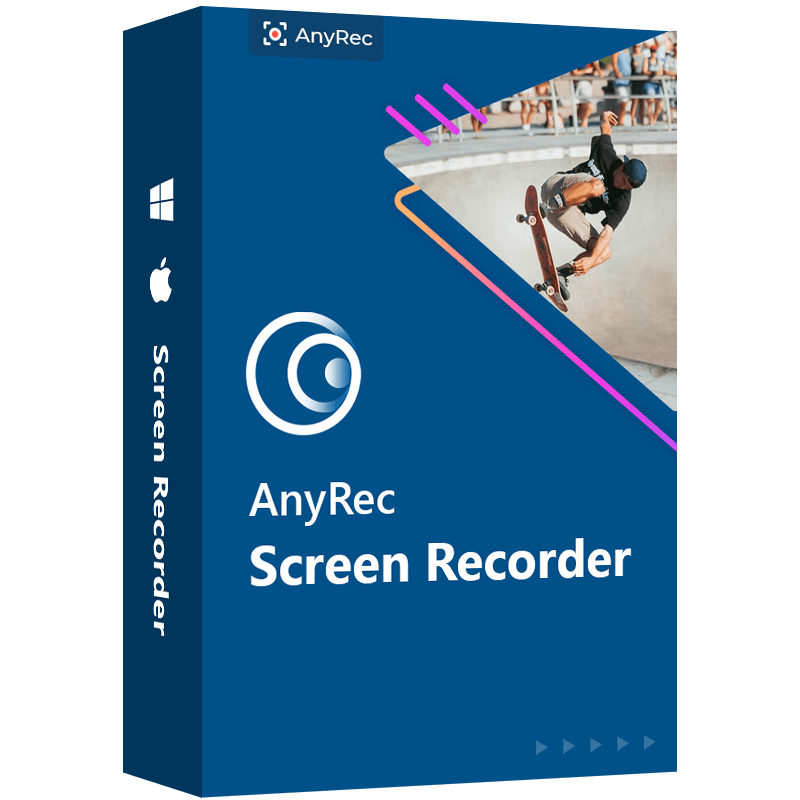 LoL Replay Recorder
Record and save LoL replays and highlights with simple clicks.
Provide compatible format with SNS, high quality without lags.
Edit and add annotations to the recordings with many tools.
Able to use hotkeys for quick recordings at any time.
Step 1.Free download AnyRec Screen Recorder and launch it on your Windows/Mac. Click the Game Recorder button on the main interface to start recording League of Legends replays and highlights.

Step 2.After you play the desired LoL replay on the game, select the LoL game window from the drop-down list. Don't forget to turn on System Sound with the desired volume. So you can record League of Legend game video and audio simultaneously. You can also turn on Microphone to add your commentary into LoL recording at the same time.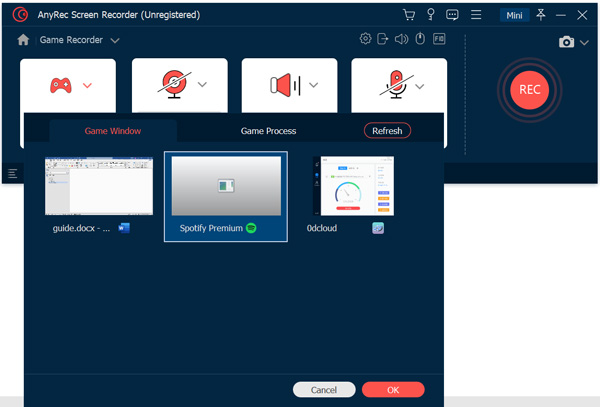 Step 3.Click the Settings button and go to the Output section. Here you can change the export video format, quality, and frame rate. To upload LoL replays and highlights on Facebook, YouTube, and other social platforms, you'd better choose the MP4 format and 60 fps frame rate to keep the high quality of LoL replays. Then click the REC button to start recording.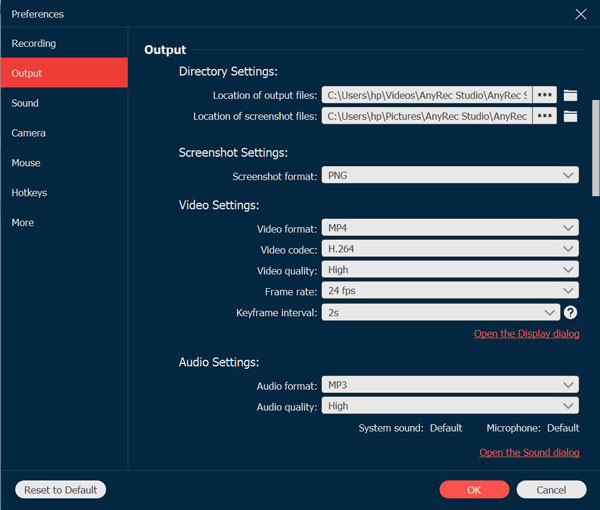 Step 4.After that, a toolbox with additional editing functions will pop up. You can click the Stop button at any time to finish the recording. At last, you can clip the recording and click the Save button to save the LoL replays on the local files.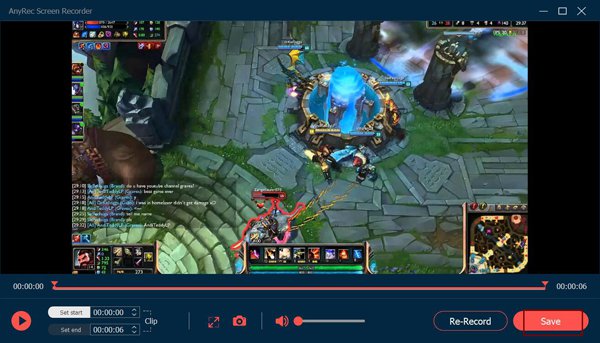 Part 3: FAQs of Playing and Downloading LoL Replays
1. Can I watch LoL replays without a client?

Generally speaking, you can't. If you want to watch and download your LoL replays, you have to log in to your account to read the data. But if you have downloaded the ROFL files on your computer, you only need to launch the game to watch them.

2. What is the video format of the downloaded LoL replays?

The LoL replays are saved as ROFL files on your computer. It's not a video format that can be played by video players. It contains all the data of actions in the game, and you can only use LoL program to restore the game recordings.

3. Can I convert LoL replays to play on my mobile?

Yes, you can download and watch League of Legend games with the Android app. Or you can download and record replays to MP4 and other mobile phone compatible formats.
Conclusion
Using the built-in LoL replay mode is the best way to record the whole process and interesting highlights automatically. But if you want to watch the LoL replays on your computer/mobile offline or upload the videos on YouTube, you have to record LoL replays through a LoL recorder. AnyRec Screen Recorder is your first choice that worth to try.
Related Articles