What is Loilo Game Recorder and How to Capture Gameplay Videos
Is Loilo Game Recorder a worthwhile screen recorder to capture gameplay videos? When you need to record videos for League of Legends, StarCraft II, and more, it should be a nice choice to capture videos for them for free. Moreover, Loilo Game Recorder supports Motion-JPEG, which enables you to reach the best balance between file size and image quality. But there are some limitations, such as the output video format and the audio channels. Just learn more from the gameplay recorder and its best alternative from the article.
Part 1: A Simple Review of Loilo Game Recorder
Loilo Game Recorder is a free application developed by Loilo Inc. It provides quality service for recording your gameplays on Windows 7/8. As a gameplay video recorder, it enables you to record microphone voice, select the desired screen area, and fully customize your video. Compared to the other gameplay video recorders, Loilo Game Recorder has minimal performance loss with a fast speed. Moreover, it is compatible with lots of games.
Pros

Provide 100% free for all features.
Upload the desired part of a video on YouTube easily.
Offer various capture options to record desired files.
No watermarks or ADs, even it is free software.
The lightweight application requires fewer sources.
Cons

Connect with the trial version of Loilo video editing software.
Lack features and advanced options.
Work with Windows 7 and 8 only.
No Software updates for a long time.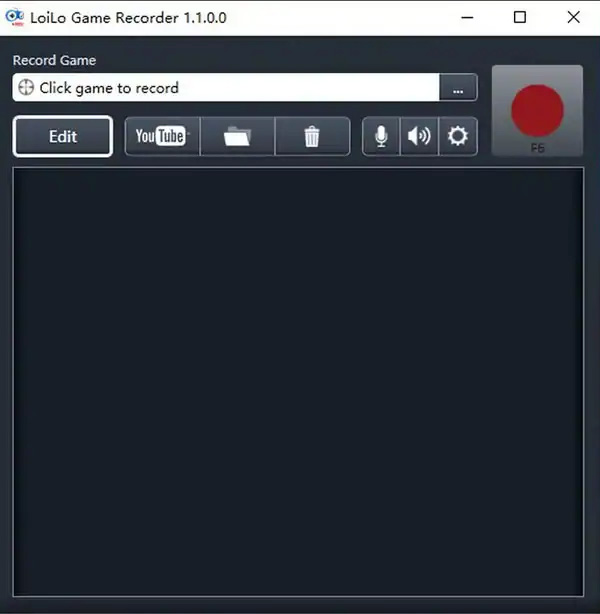 Key Features of Loilo Game Recorder
1. Provide 1080P high-resolution videos for free. It enables you to create outstanding file size with the Motion-JPEG, which is an advanced video compression solution that each video frame or interlaced field of a digital video sequence is compressed separately as a JPEG image.
2. Easy to download and provide simple tools. It detects the gameplay on your computer automatically. You only need to choose the desired game and click the record button to capture gameplay videos via Loilo Game Recorder without shuffling for hours.
3. Work with stability for big games when recording. With Final Fantasy 14 and the LoiLo together, the benchmark test with the game showed the least performance loss than other recorders. Moreover, you can also get the recording with LoiLoScope.
4. Support different online games for recording. Compatible and record Minecraft, Battlefield 4, World of Warcraft, DUST, The Binding of Isaac, Browser games, Path of Exile, Battlefield 3, Heroes of Newerth, FF XIV, Dota 2, StarCraft II, and more others.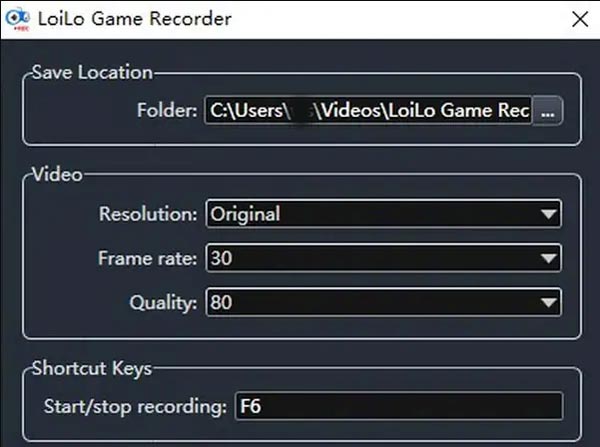 How to Use Loilo Game Recorder to Capture Gameplay Videos
Loilo Game Recorder is one of the best gameplay recorders available on Windows 7/8. Anyone who wants to stream can benefit from this application's user-friendly interface. Here is a preview of how to use the Loilo Game Recorder.
Step 1.Download and install Loilo Game Recorder on your computer, launch the program and allow the software to run on your computer. It will detect the gameplay automatically.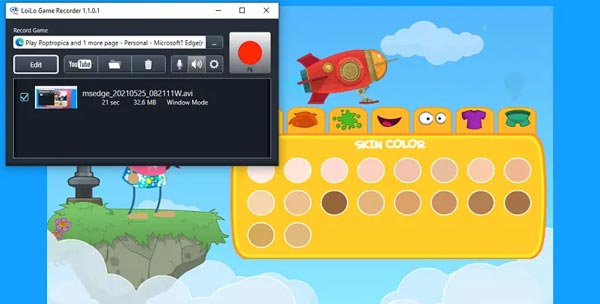 Step 2.Before recording your gameplay, you can set and choose your preferred video quality, frame rate, resolution, and a folder to save your recordings by clicking the Settings icon.
Step 3.As a streamer, your audience should hear and see you. For this reason, don't forget to set and allow your microphone settings on the software.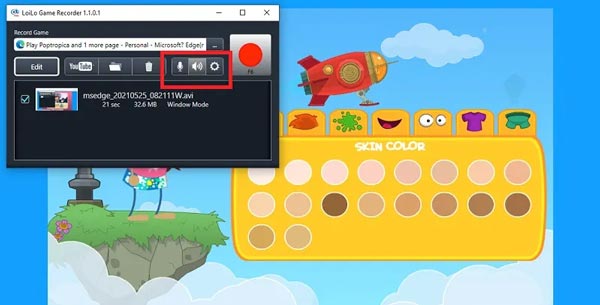 Step 4.Click the Three-dot button like what you see on the photo to choose the gameplay you want to record. Just click the Select button when you selected the screen activity.
Step 5.When everything is ready, click the red Record button on the side of the interface to begin recording. When you're finished recording, tap the same button.
Part 2: Best Loilo Alternative to Capture Gameplay Videos
Loilo Game Recorder is excellent in recording high-quality gameplay videos. The program always crashes when you record large gameplay even for the minimal performance loss. You can always have another recording, but you cannot reproduce the highlights. When you are looking for a stable screen recorder, AnyRec Screen Recorder is the best Loilo Game Recorder alternative. It not only provides the game recording mode but also enables you to record the video with hardware acceleration to record videos without crashing. There are some advanced editing features and filters to polish the videos.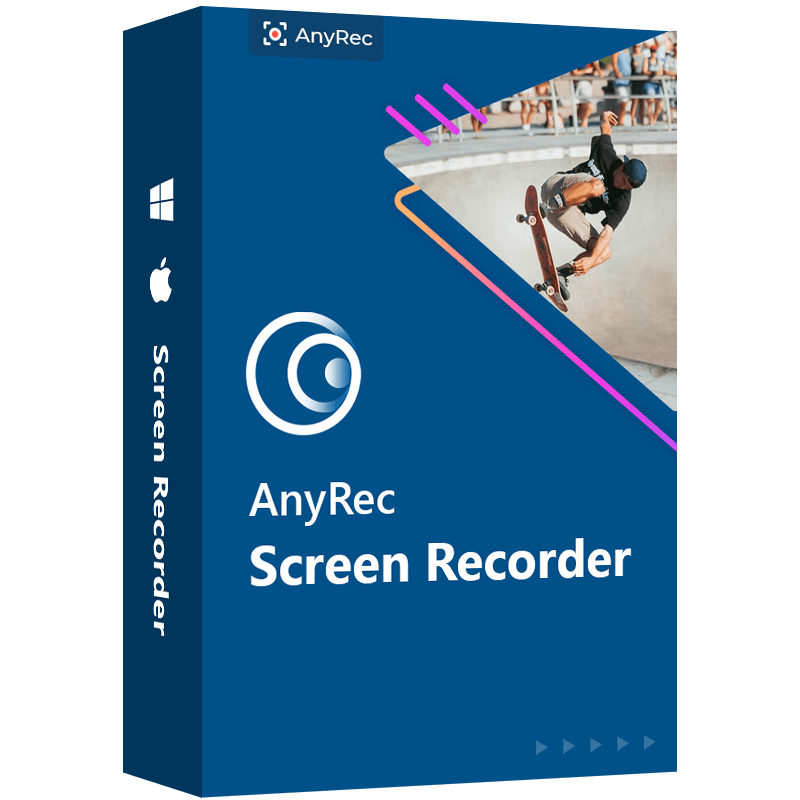 AnyRec Screen Recorder
Detect and record the gameplay videos from PC/Mac directly.
Set your desired video quality, video codec, and frame rate.
Take screenshots and draw on the recording during the process.
Enable/disable hardware acceleration for a smooth gameplay recording.
Step 1.Once you have downloaded AnyRec Screen Recorder, you can launch the program on your computer. Go to the Game Recorder option that you will see on AnyRec's menu bar. After that, you will see a set of tabs for gameplay recording.

Step 2.Choose the running game from your computer. Next, you can toggle on the system sound if you want to record the sound from the device as well. Don't forget to open your webcam and microphone on the application to add commentary.

Step 3.When everything is ready and prepared, you can now do the recording's most important part. Just tap the REC button, and you can now capture your gameplay as Loilo Game Recorder. To end the recording, you can click the Stop button.

Step 4.If you are finished recording your gameplay and want to save it on your device. Just click the Save button and select your destination folder on your device. Click the Recording history option, you can move the recordings to a video editor.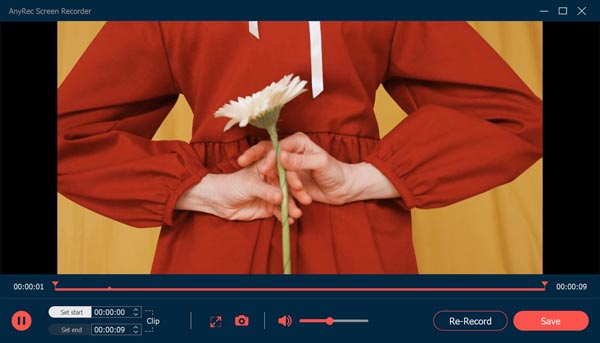 Part 3: FAQ about Loilo Game Recorder
Can I edit the recording on Loilo Game Recorder directly?

Loilo Game Recorder has a built-in edit feature on its menu bar. However, this feature has a confusing interface and navigation buttons. You might not want to continue your editing when you experience it yourself.

Is it safe to use Loilo Game Recorder?

Loilo Game Recorder is a free-to-download screen recorder on the Internet. It is safe to use when you download the program from the official website. No malicious insights or viruses. However, choosing anti-virus software for your device is a great idea for prevention.

Can you record webcam footage with Loilo Game Recorder?

No. Loilo Game Recorder can't record using your webcam. It can only record your screen activity, gameplay, and audio but not your webcam. For this reason, you have to choose the professional webcam recorder alternative instead.
Conclusion
Due to the popularity of modern gadgets and online games, the world of online streaming is also growing. People of all ages showcase their gaming hobbies, talents, and personalities by streaming on various social media platforms such as Facebook, YouTube, TikTok, etc. For this reason, great gameplay recorders are what they need. And this article has just provided them with that. Loilo Game Recorder and Anyrec Screen Recorder have features that streamers can use for their gameplays. Try these applications and let us know which one works best for you.
Related Articles