Here are 10 Effective Invitation Video Maker for Your Cater on Windows/Mac/Android/iOS
Nowadays, video invitations become more and more popular than letter invitations. So many people want to use an invitation video maker to make a homemade video invitation for a birthday party, anniversary, or formal meeting. With that said, this post will show you the best video invitation maker apps and their key features in helping you create the best invitation.
Part 1: Top 10 Invitation Video Makers
An invitation video maker allows you to create an impressive-looking video to invite people to join a gathering. Mainly, you can include your videos or pictures and design them as you like. Decide which invitation video maker you will use with these top ten apps.
A desktop tool that has an all-in-one purpose for editing video. It is an excellent invitation video maker with more frame presets and themes you can use for video editing. Just with a couple of clicks on this program, you can compile clips and compile them to make a presentable invitation video. Moreover, it enables saving the output with a new resolution, quality, and format. Create more with AnyRec Video Converter on Windows and macOS.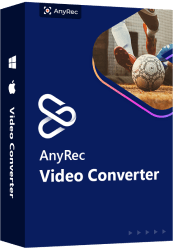 AnyRec Video Converter
A perfect invitation video maker for making a romance, business, or Christmas video with the good video quality.
Can be created with different aspect ratios like 16:9 and 4:3, or custom a new one.
Support audio editing, such as disabling original audio or inputting a new audio track from the inviter.
Add other media files to the invitation video for the need of inviter.
Step 1.Download the software from the official website, then install it on your device. Once done, proceed on launching AnyRec Video Converter to begin making an invitation video. Click the MV button from the top menu. Click the Add button to import the video from your folder.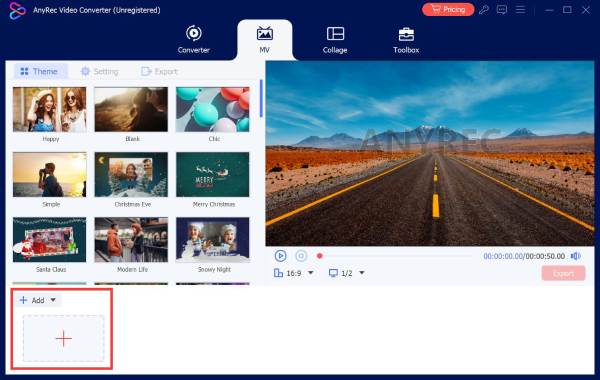 Step 2.Then, choose the theme that fits your preference. You can find more by scrolling down the menu. You can also edit the clip by clicking the Edit button. A window will appear, providing some effects, filters, and creating your own watermark. Click the OK button to apply the changes.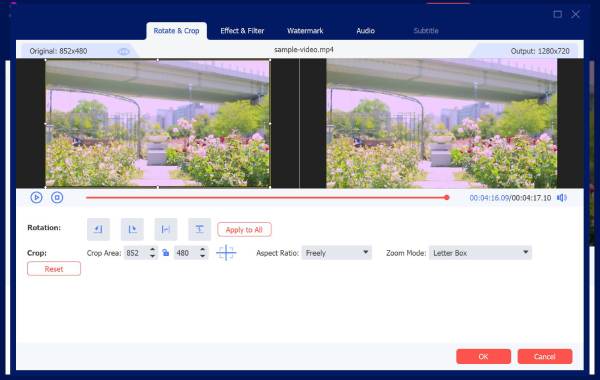 Step 3.Afterward, go to the Settings on the MV for more configuration settings. Tick the Start Title and End Title options for introductory words. Change the font text and colors to desired preferences. You can also find the audio settings for sound volume and delay. Preview your work, then go for the last step.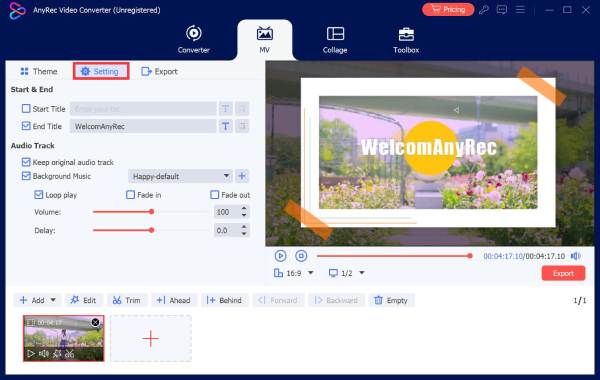 Step 4.In the Export menu, you can change the video resolution, format, frame rate, and more. Select the designated folder where you want to save the invitation video. Finally, click the Start Export button to process the media.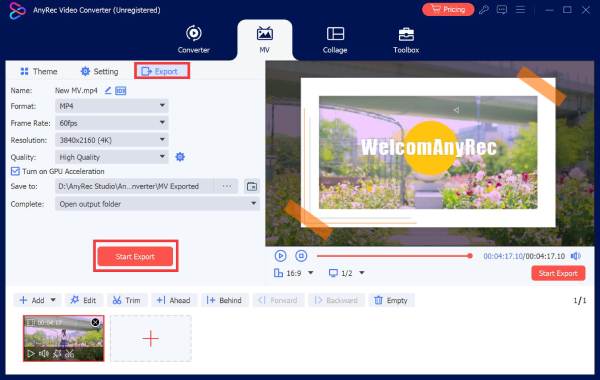 2. KineMaster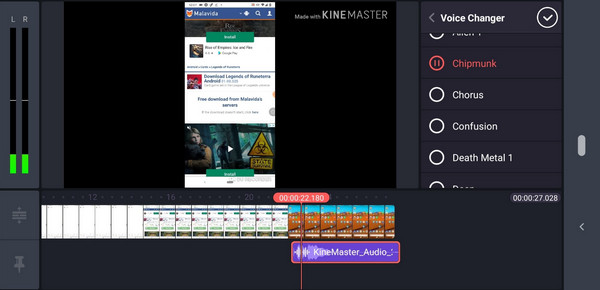 As your invitation video maker, KineMaster offers the needed tool for a presentable video. It supports various formats such as MP4, JPG, MP3, MKV, etc., allowing you to import more media files and compile them in the app. Moreover, KineMaster provides a wide collection of sound effects, blending styles, and more.
Pros

Include themes, designs, and stickers.
Support reversing video and adjusting color filters.
Cons

Unfixed bugs.
3. Animaker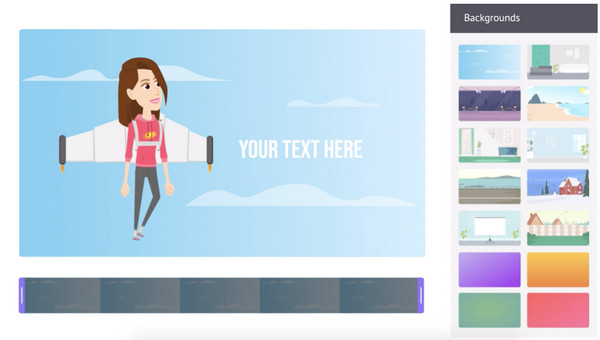 Animaker is an online video invitation maker that is free to use on Windows or Mac. It is a suitable program for creating short clips for invitations like parties, weddings, and birthdays. It has a user-friendly interface, so even a child can utilize it.
Pros

Support exporting clips to YouTube or as links.
Provide tools like text, animations, and customizable effects.
Cons

The loading process takes too much time.
4. LightMV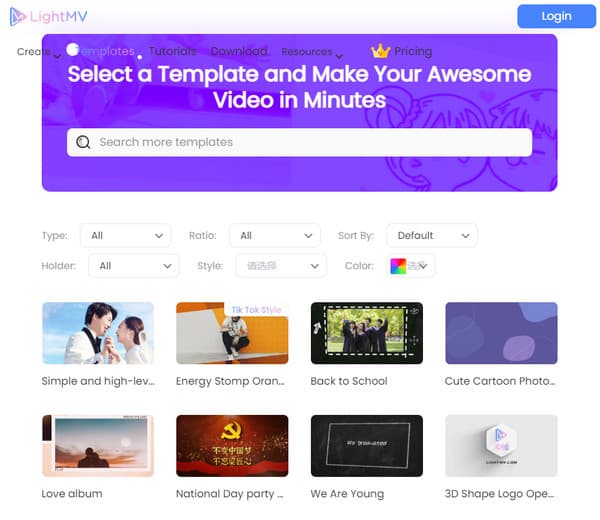 Another online video invitation maker is LightMV which is accessible to any browser. It offers many video templates that you can use to get creative in editing the video. Of course, the online tool is open for a free trial, but you can unlock more features by purchasing the pro version.
Pros

A search bar to quickly search the user's preferred theme.
Selectable aspect ratios like 16:9 and 1:1.
Cons

Require users to log in to an account in the free trial.
5. FlexClip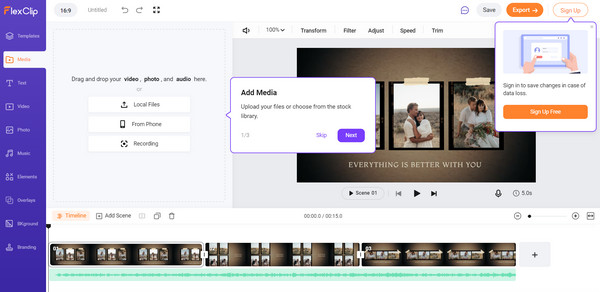 FlexClip is more than an invitation video maker and lets you create clips for free. You can make a business proposal, intros, and online course promotion. You can add themes to your favorites to avoid losing them in sight. The loading process in FlexClip is also fast enough to create a video in minutes.
Pros

Accessible to mobile browsers with complete tools.
Support real-time recording through the webcam.
Cons

A slow internet connection may lose edited clips.
6. BiteAble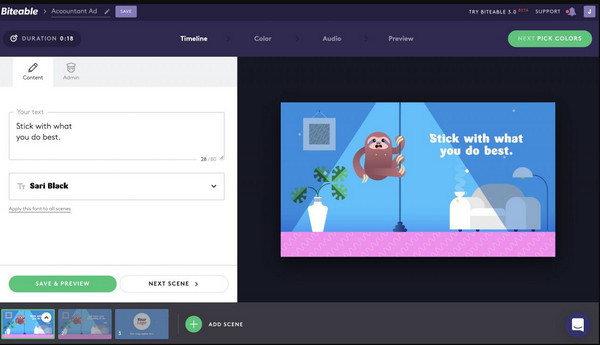 You can be inspired to create an invitation video with the templates of BiteAble. The online tool allows you to make other themes for occasions like church events and Christmas parties. If you want to try BiteAble, you must log in with an account.
Pros

No watermark is applied to clips.
A built-in library for thousands of animations.
Cons

The interface is difficult to navigate.
7. Vimeo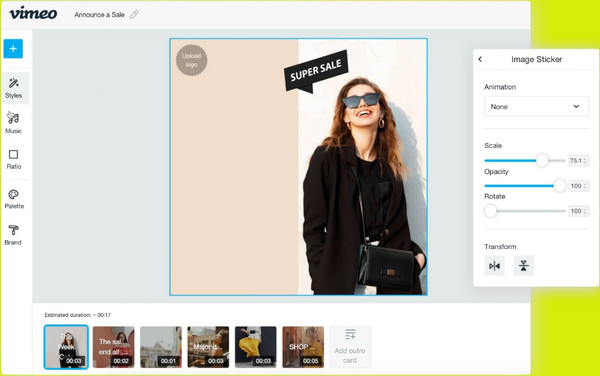 Besides being a host platform, Vimeo offers an online video maker. You can create an invitation video, tutorials, and advertisements. Vimeo is one of the top professional video makers, with 90 million members.
Pros

High-quality video invitation maker.
Offer pre-made templates.
Cons

Slow editing progress.
8. InShot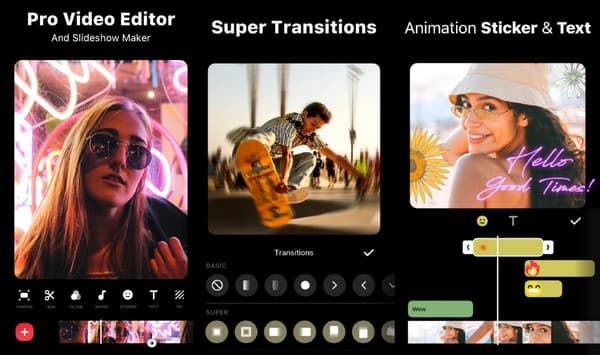 Another video invitation maker you can use on your smartphone is the InShot app. It has a vast library of templates, and the basic tools are easy to use. Moreover, the app also has a good choice of effects and filters to beautify your clips.
Pros

Additional stickers, texts, and other elements.
Have more professional features for editing clips.
Cons

Require membership for advanced features.
9. Adobe Spark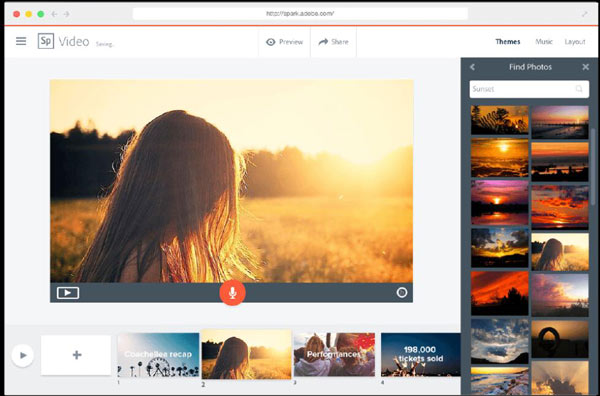 Knowing Adobe, it will not fail you to create a professional invitation as a video invitation maker with its Adobe Spark. The online tool has gained many users because of free of use without hidden charges. The only thing you need to do to use Adobe Spark is to open an account, and you are good to go!
Pros

Available to any browser and device.
No requirements for cloud membership.
Cons

Lack of undo button for mistakes.
10. PosterMyWall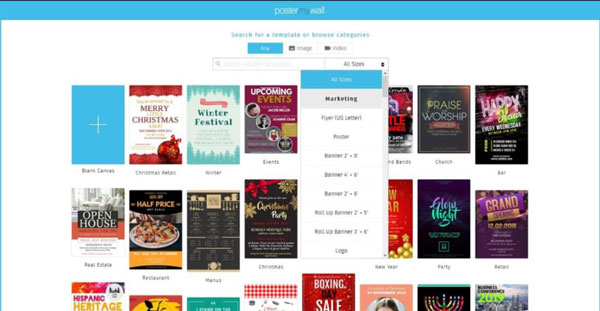 Lastly, PosterMyWall is the last recommended invitation video maker. It has HD templates to include video editing and can also turn low-quality clips into higher quality. The online program is best for video making, like instructions, compilations, and collages.
Pros

Customizable template presets.
Allow sharing clips to media platforms directly.
Cons

The learning curve is not for beginners.
Part 2: FAQs about Invitation Video Maker
How long should a video invitation be?

You don't need to create a longer video if you want to invite people to an event. The best duration of an invitation video should be less than one minute with all details included.

What is the advantage of invitation videos?

Aside from making the event looks important and fancy, distributing invitation videos can also make your guests feel special. People will be excited to be part of the event when they receive videos with the information they are invited to receive

Can I use iMovie to create invitations?

Definitely, yes. iMovie is a built-in tool for Apple users, and it is free to use for video editing. It offers professional features to cut, trim, speed up, and crop clips and also the best selection of templates for the introductory part.
Conclusion
Make every person you think feel they are unique with an invitation video. With the top ten tools to create a clip, you will not run out of ideas on how to invite people to your party effectively. Suppose you are not sure which to try; AnyRec Video Converter is the best pick among other options! Try the free trial and create the best video clip to invite guests.
Related Articles