[2023] 2 Tested Ways to Get Unbanned from Tinder Step by Step
Did you see those Tinder ban notifications?
- "Your Account has been Banned. Your Tinder profile has been banned for activity that violates our Terms of Use."
- "Something went wrong. There was a problem logging into Tinder. Please try again. (40303)"
Yes, Tinder bans you permanently. You cannot sign into the Tinder app and date others. Things will be worse if you get shadowbanned on Tinder. The first and most important thing is to get unbanned from Tinder.
There are 2 Tinder account banned solutions. You can create a second Tinder account to meet new people quickly. If you want to restore your Tinder account, you need to contact Tinder to get unbanned. The Tinder ban appeal takes hours or days to get unbanned from the Tinder app.
Now, let's see how to get Tinder unbanned in 2023.
Secret Tinder Recorder
Secretly record Tinder face-to-face video calls without a notification. Keep the original video and image quality. No lag.
Why You Get Banned from Tinder
There are many complaints about Tinder account banned on Reddit, Quora, and more, such as 'Why was I banned from Tinder for no reason?', 'I recently got my account banned for no reason and without warning…', 'I don't know why I was banned from Tinder…', etc.
Does Tinder ban your account for no reason? You can check the following explanations of why your account got banned from Tinder. Also, these are essential factors to get around Tinder ban.
1. Have two Tinder accounts on one phone.
2. Fake, scam, or spam Tinder accounts.
3. Chat with offensive or inappropriate messages/photos.
4. Use fake pictures you found online in your Tinder account.
5. Being inactive on this Tinder account for 2+ years.
6. Use Tinder auto swipe and auto liker.
7. Get free Tinder Gold and Plus subscription with third-party apps.
8. Promote on your personal Tinder profile and put hyperlinks.
9. Send racist comments.
10. …
Secret Tinder Recorder
Screen record and screenshot on Tinder for permanent keeping. No popups. No notification. No time limit.
Tinder Ban Workaround 1: Create a New Tinder Account after Being Banned (Say Goodbye to Your Old Tinder Account)
If you fail to get unbanned from Tinder, or you want to get rid of your first Tinder account, you can create a new user account on Tinder. It is harder to make a new Tinder account after being banned. Once your Tinder account gets banned, your IP address, device IP, phone number, and other related information are also flagged. Don't worry about that. You can get a high success rate to get unbanned on the Tinder app with a high success rate.
Step 1.Delete Tinder Completely
Go to Tinder Settings. Scroll down to the bottom to choose Delete Account. You need to delete your banned Tinder account and profile first. Later, delete the Tinder app on your iPhone or Android device. If you skip this step, you will get shadowbanned from Tinder.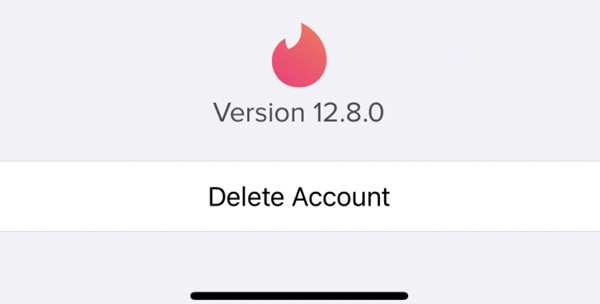 Step 2.Unlink Facebook Account from Tinder
You should cover your trail by unlinking FB account from this banned Tinder account.
Get unbanned from Tinder by Unlinking Facebook Account:
1. Go to Facebook Settings.
2. Sign in to your Facebook account.
3. Scroll down and choose Apps and Websites from the left Menu list.
4. Click Remove to disconnect Tinder and Instagram accounts.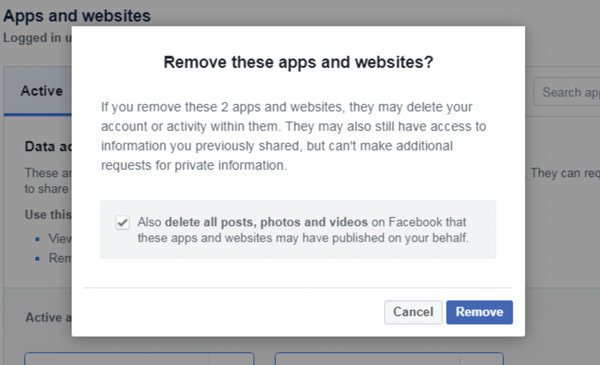 Step 3.Prepare a New SIM Card
If you don't want to get banned from Tinder again, you need to use a new SIM card. It is highly suggested to register a Tinder account with a new phone number. Tinder also announces it officially – 'If you've been banned, you won't be able to sign up for Tinder again using your Facebook account and/or phone number.'.
In some countries, it might be difficult to own several SIM cards simultaneously, like the UK. You can go to the local phone store to have a check. If Yes, you can buy a new SIM card in other counties on Fiverr.
Most Android phones provide 2 SIM trays. You can use dual SIM cards after getting unbanned from Tinder on Android. As for iOS users, things are a little different. If you get unbanned from Tinder on iPhone 13/13 Pro/13 Pro Max/13 mini, you can use two active eSIMs or a nano-SIM with an eSIM. As for unbanning Tinder on iPhone 12/11/XS/XS Max/XR, you can use the latter combination only. Well, if you get unbanned from Tinder on iPhone 8/7/6 and earlier, you need to prepare another phone or take out the old SIM card. (iPhone 13 or iPhone 12, which one to buy?)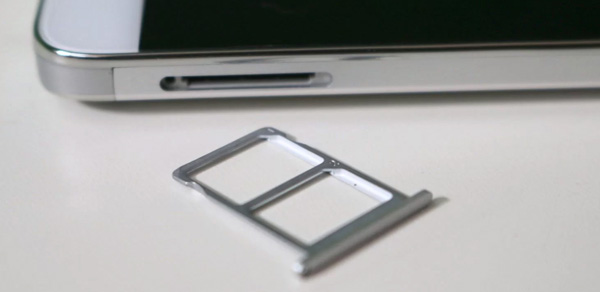 Step 4.Use a New IP Address
To get unbanned from Tinder in 2023, you should also change your IP address. So Tinder won't think you're the same guy who was banned several hours or days ago. You also don't want to get another Tinder ban, right? Here're the easy steps to get a new IP address on your phone or computer. So you can get unbanned from Tinder on Windows, Mac, iPhone, and Android.
Turn off your Wi-Fi router. Wait for 2 minutes or so. Then turn it on again. You can connect to a new IP address. To get unbanned from Tinder on iPhone with a new IP address, you can go to the iPhone Settings app. Choose Wi-Fi, Network, IPv4 Address, and Configure IP. Later, enter your new IP address.
To get Tinder unbanned on Android, you can select Wireless & Network, Wi-Fi network, Modify Network, and Advanced Options within the Settings app. At last, modify the IP address to get Tinder unbanned on Android.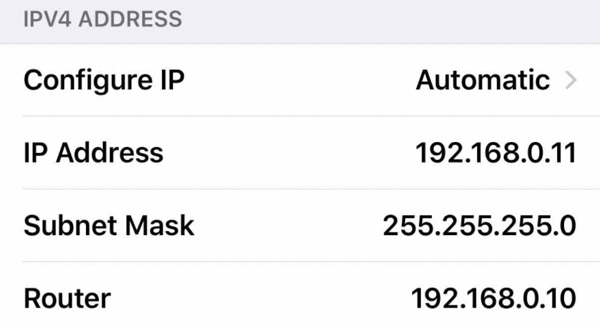 Tips
Or you could use an IP address generator to spoof random IPv4 or IPv6 address based on your need. Moreover, it is also a good way to use a VPN to get a different IP address. Be aware that you had better keep your Tinder account in the same IP address. If you switch IP address frequently, you may get one more Tinder ban.
Step 5.Register a New Google Account or Apple ID Account
Now Tinder can track which account downloaded the applicaiton from the App Store or Google Play Store. If you want to get around the Tinder ban with a 100% success rate, you had better use a new App Store or Google Play Store account. Otherwise, Tinder may ban your account twice. All your previous Tinder unban preparations are useless. So log out of your current account first. Sign into a new user account to safely download the Tinder app (apk).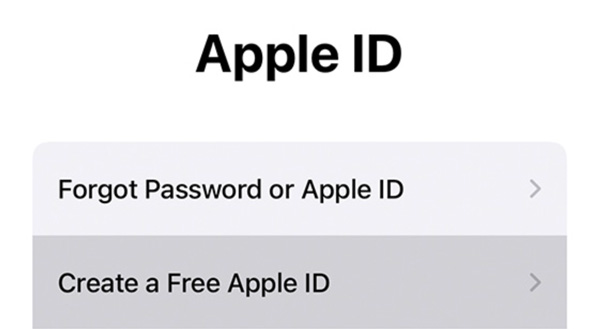 Step 6.Make a New Unbanned Tinder Account
Now you can sign up for a second Tinder account with a fresh Tinder app, new phone number, new IP address, and new email address. Be careful during the Tinder account setup process. Don't use the same Tinder picture and bio as your banned Tinder account. It is suggested to use new ones or modify its metadata. Finally, you can bypass the Tinder ban and get a new account. To get rid of Tinder's radar, don't do the same things that can link to your first banned Tinder account.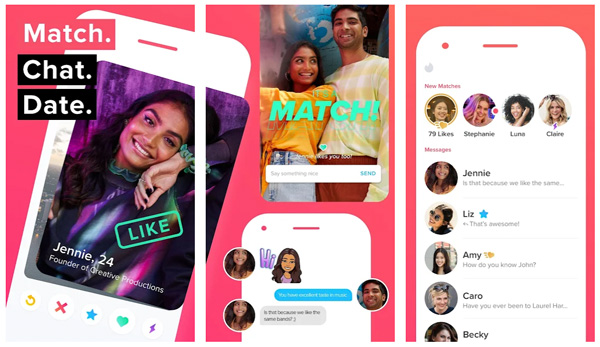 Secret Tinder Recorder
Screen record your Tinder video chats to MP4 and MP3 without others knowing. Also, you can record conversions on Tinder for permanent keeping.
Tinder Ban Workaround 2: Send a Ban Appeal to Tinder (Still Want to Get Back Your Old Tinder Account)
If you think Tinder bans you for no reason, you can submit an appeal to Tinder to get your account back. You need to prove to Tinder that your account was banned by mistake. Before sending a Tinder ban appeal, you had better check if you violate Tinder terms of use and community guidelines or not. If No, you can continue reading to easily get your account unbanned on Tinder.
There is no official Tinder unbanned appeal section on the Tinder website. To appeal Tinder ban, you need to contact the Tinder support team. By the way, you can reset Tinder account or use the Tinder++ app to get unbanned from Tinder too.
Whom to appeal a Tinder ban?
You can send emails to the following address for Tinder ban appeals.
help@gotinder.com
questions@gotinder.com
Or you can submit a request to Tinder via the Tinder help page.
1. Select Troubleshoot with account login in the What can we help with list.
2. Choose Can't Login, my account was banned below.
3. Fill in your email address, register phone number, and reasons why Tinder unbans your account.
4. Add attachments that can prove you obey Tinder guidelines. (optional)
5. Click Submit to appeal a Tinder ban from your side.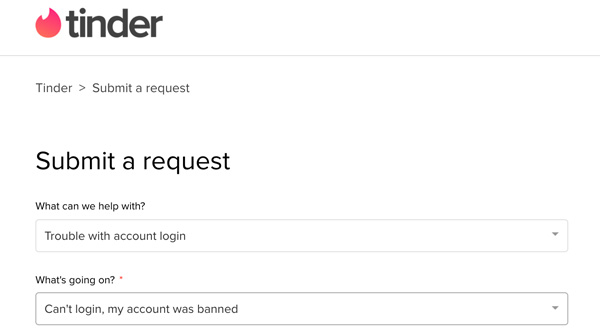 How Long Does It Take to Appeal Tinder Ban?
It depends. It is possible to get unbanned from Tinder for a few hours or days. If the Tinder support team doesn't reply to your email or request for 3 to 4 days, you can make another Tinder ban appeal. Or you can create a new Tinder account when you get banned.
How to Write a Ban Appeal to Tinder?
No matter how angry you are, you should be polite in your Tinder ban appeal all the time. Explain the entire Tinder ban story from your side clearly and respectfully. Also, you can provide the phone number and email associated with this account while emailing the Tinder banned appeal. If you attach related screenshots, it can increase the change of success banned Tinder appeal.
Tinder Screen Recorder
Make a digital copy of what you have seen and said on Tinder. Keep all your Tinder matches.
Tinder Alternatives – Other Popular Dating Apps You Should Not Miss
What if your Tinder account is still banned after above two solutions? There are many complaints about Tinder banned for not reason in Reddit, Quora, and many other forums. For people who fail to appeal or register a Tinder account, you can try other hookup apps, such as Hinge, Badoo, Happn, Her, Kippo, Victoria, Grindr, etc. Moreover, you can turn to online and mobile video chatting apps, including CamSurf, ChatHub, Chatki, Holla, Chamet, and more. So you can chat with random girls and guys online via video calls.
Tips and Tricks to Get Popular in Tinder after Getting Unbanned
Now you can rejoin or get back your Tinder account successfully. It is time to get more matches and actual likes on Tinder. To improve your attractiveness, you can do as the following tips show.
1. Write a Tinder bio that can show your personality, interests, hobbies, or something different.
2. Check whether there are spelling or grammar errors in your bio, about me, and other texts on Tinder profile.
3. Get inspirations from most swiped right men and women on Tinder. Or you can follow those funny Tinder profile that make you look twice.
4. No blurry, and too much filtered photos. You can choose a selfie with smile.
5. Use a profile instead of a group picture. Because your potential Tinder match doesn't know who you are.
6. Send to your friends and get feedback.
FAQs of Getting Unbanned from Tinder
How to fix Tinder shadowban?

If Tinder shadowbanned you repeatedly, you have no choice but create a 'clean' Tinder account. Or you can get Tinder alternatives to using other dating apps.

Can you get unbanned from Tinder without a phone number?

Yes, but this Tinder unban workaround does not work all the time. You can use a phone number generator to get a temporary phone number for verification.

Why do I keep getting banned from Tinder?

If multiple people report you, you will be warned and get banned by Tinder. Also, if you have violated Tinder community guidelines, Tinder will ban you sooner or later.

How to Fix Tinder error 40303 code?

Tinder 40303 code means you are banned by Tinder permanently. You can appeal your old Tinder account or create a new Tinder account to bypass this error code.
Conclusion
That's how to get unbanned from Tinder in 2023. If Tinder bans you for no reason, you can appeal Tinder ban to its support team. Or you can sign up for a new account to get Tinder unbanned as well. Be aware that your second Tinder account should be not related to the first banned one. Also, you should obey Tinder guidelines and unspoken rules as well. Just be friendly and polite to get around Tinder ban permanently. Still have questions about the Tinder ban workaround? You can feel free to contact us.
Tinder Recorder
Record Tinder, Bumble, Eharmony, Blendr, Hinge, and many other online dates to high-quality videos and audios.
Related Articles