Top 15 Face Animators for Android and iOS [2023 Review]
People tend to make funny faces when taking a photo, and then share them on social platforms. And the best way to add these interesting filters is using face animators. Whether you want to enhance your beauty or look like your favorite anime character, this article got your back! Just read further to know the best face animators you can download on Android or iPhone. Plus, you can also find the best tool to make yourself look out of a sketch!
Part 1: Top 14 Best Face Animators on Android/iPhone to Add Magic Effects
1. Sketch Me! Sketch&Cartoon
If you want to be more specific about finding a face animator, this app is for you. It has about 20 most beneficial effects; you can turn your photo into cartoons, sketch images, and drawings. You can even apply other effects such as pastel, color sketch, etc.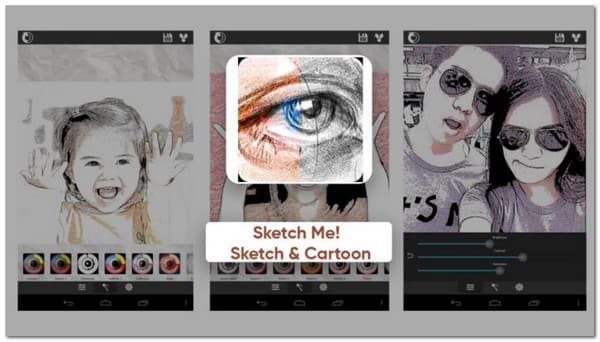 Pros
Great for prepping photos for printing.
A simple interface, so it is easy to use.
Cons
It doesn't save the original copy of the photo.
2. Cartoon Photo Filters – CoolArt
Dress as your favorite anime character and edit your photo with this excellent face animation app. It is available for both Android and iOS so that you can enjoy its features all the same way. Download the app and enjoy editing your photo!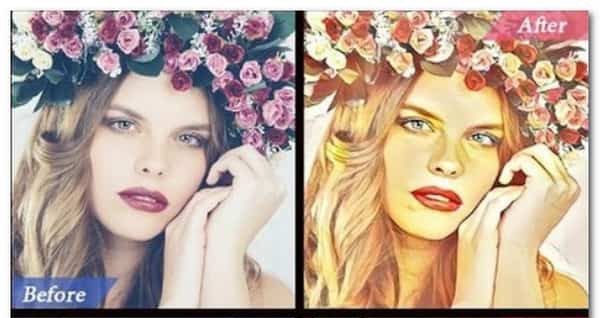 Pros
Has numerous unique blending filters.
Directly shares photo to social media.
Cons
The last update was in 2018.
3. Painnt – Art & Cartoon Filters
This digital photo editor also serves as a face animator as it offers you classic filters. It has its community, so you can share the photo you edit. Moreover, indulge yourself with more than 2000+ filters; you can make masterpieces like cartoons or comic books.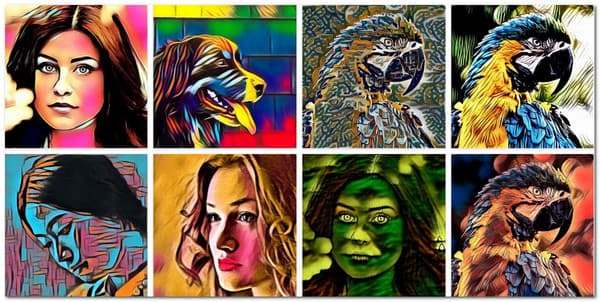 Pros
It allows you to add custom filters.
Adjust the low resolution of the output.
Cons
It has unfixed bugs.
4. PicsArt
Although this face animation app does not entirely revolve around cartoon filters, it has varieties you can use to make yourself look like an anime girl or boy. Other than that, you can intensify the effect on your choosing.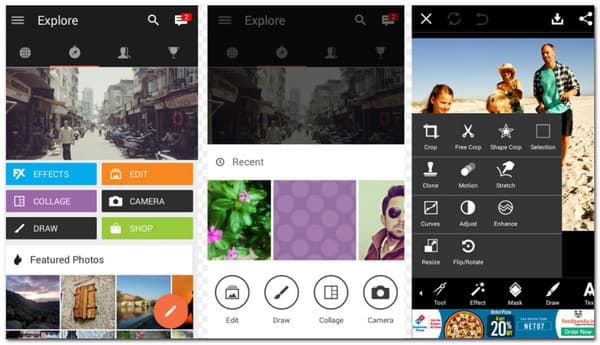 Pros
Great set of tools like AI photo effects, text overlays, etc.
Constant app update.
Cons
The price is way too high for the paid version.
5. Voilà AI Artist App
With Some AI magic, you can create funny anime faces in this app. Its notable feature is the 3D cartoons with Pixar or Disney-style options. Its subscription also comes per week, which is convenient if you have a tight budget.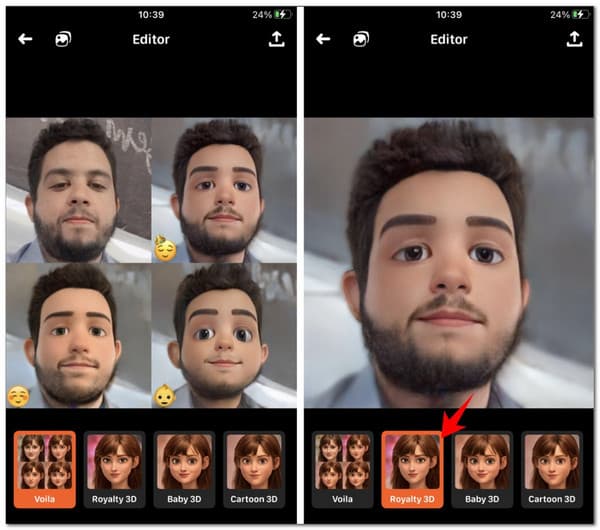 Pros
It has Renaissance and other vintage effects.
Direct share to anywhere without compromising the photo quality.
Cons
Ads on every press in free version.
6. Insta Toon
Enjoy editing your photos with Insta Toon's modern interface and a wide range of artistic effects. Make a cartoon version of yourself by exploring the app from its tone/texture changer to advanced controls. Ultra HD resolution is available on this face animator.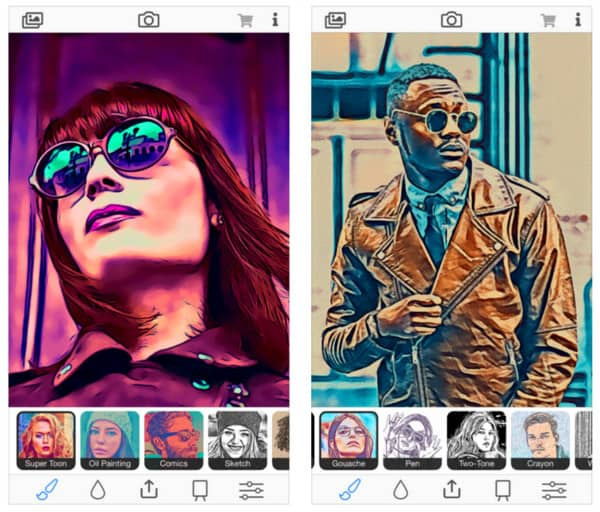 Pros
Live video and live camera supported.
Easy-to-use and modern interface.
Cons
Filters make photo low quality.
7. Prisma Photo Editor
Another recommended face animator app is Prisma. This tool has 300+ filters you can freely use on Android and iPhone. You can change the style intensity and even have an HD upgrade for editing.

Pros
Support Virtual Reality 3D photosphere.
Effects are naturalistic.
Cons
Bugs and crashes sometimes.
8. Photo Lab
Another face animator app you can rely on making incredible photos is Photo Lab. It has more than 900 effects which you can add effects like anime girl face or excellent background. Give your image a final touch with the app's photo frames.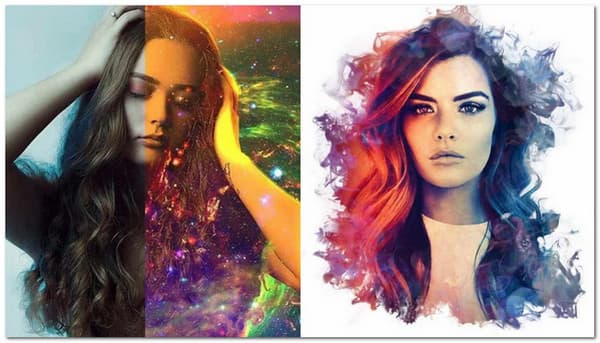 Pros
An automatic face detection algorithm.
AI-driven art style transfer.
Cons
Updates cause bugs and glitches.
9. Clip2Comic & Caricature Maker
Capture a new photo and see a live preview of your pictures with this picture-editing app. Add more details to your image with colors filters and print it out to send to your family and friends. This face animator is only available on iPhones and iPad.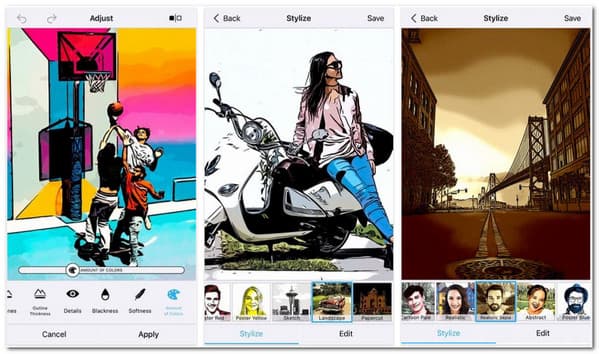 Pros
Save and export photos and videos in 1080p.
Support using Apple Pencil.
Cons
Video functionality only available to some iOS devices.
10. Snapchat
Snapchat has been around for ages, and the constant updates to the filters are getting good. You can get anime face filters or funny animal face filters whenever you take a photo. Be creative and fun with your selfies and send them to your friends!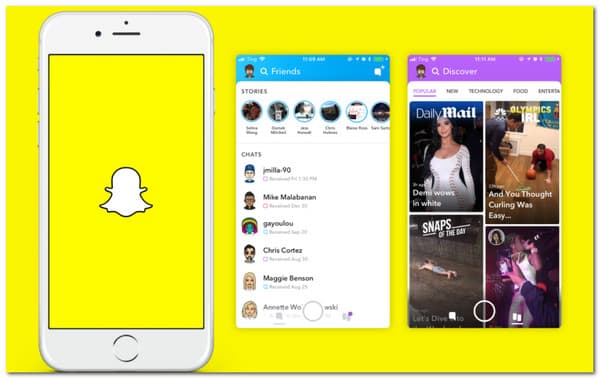 Pros
Save unlimited photos and videos.
Features include essential editing tools.
Cons
Android version is trash.
11. Cartoon Camera
Authentically speaking, if you want sharp outlines for cartoon photos, this face animator will do the job. With its selection of cartoon filters, you can choose watercolor or sketch, etc. You might want to adjust the application for the filter to have a good result, or else your photo will look creepy.
Pros
Easiest interface to navigate.
Allow importing other effects.
Cons
The downloading process is slow.
12. Pixlr
This app is a professional photo editor, so this one is right for you if you are looking for advanced editing tools. It provides a vast amount of filters to make cool or funny anime face. Experiment with this app on Android or iPhone.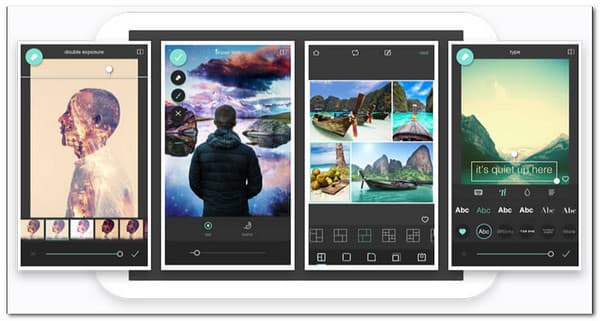 Pros
Adjust opacity and overlaying of various styles.
Effortlessly remove unwanted blemishes.
Cons
Too many unfixed bugs every update.
13. ArtistA Photo Editor
Edit and make a funny anime face with the help of this magnificent app. Try its effects and drawing filters that you can do in one click! This face animator can make your photo's color pop and improve more with its pro tools.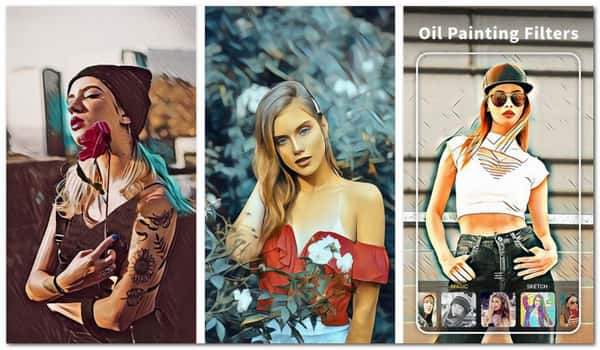 Pros
Support sharing on social media like TikTok and Snapchat.
Use a smooth or hard pencil for photo effects.
Cons
Too many advertisements.
14. Cartoon Yourself
Transform your favorite photo in this face animator and see the best cartoon version of you. With its simple interface, you can navigate the app without any worries. Other than that, this photo editor has easy UI to create more caricature and share it on any social platform.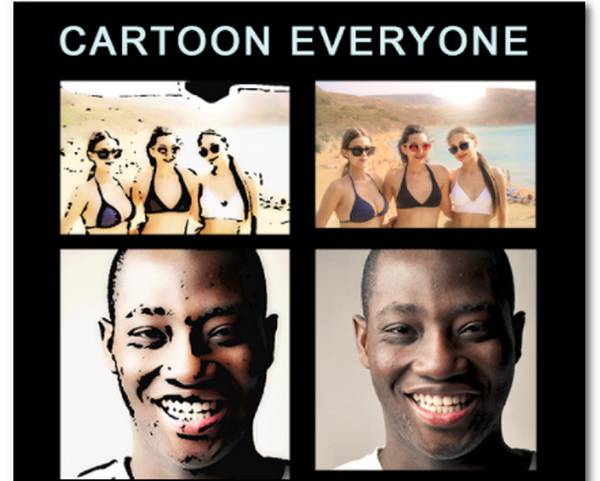 Pros
Bonus tools like crop, rotate, mirror, etc.
The drawing effect doesn't pixelate the photo.
Cons
Limited cartoon effect options.
Part 2: The Best Face Animator and Video Editor Software on Windows/Mac
Are you looking for a professional video editor for your video? AnyRec Video Converter is here for you! As a multimedia program, you can do much like cartooning yourself in a video with simple steps. Aside from that, you can adjust the applied effect with all the basic effects. It is also empowered with AI technology to enhance your videos.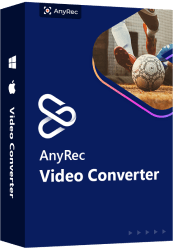 Other outstanding features of this face animator:
Make your face with animation effects easily with high-quality resolution.
Provide essential tools to adjust the applied filter, add more effects, etc.
Advanced tools for modifying audio of the video and adjust the volume.
Support AI technology to make your videos more appealing.
Step 1.Download the app on the official website. Once done, launch it and click the + icon in the middle part of the pane. You can also drag and drop the video file you want from the folder.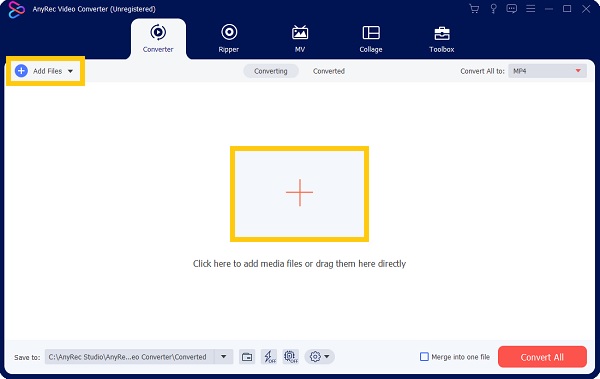 Step 2.Once you've chosen the desired file, click the Star Wand button under the file's name to start cartooning the video file. Locate the Effect & Filter menu on the top part. Then choose the Sketch option to make the video look animation. You can also adjust the Contrast, Saturation, Brightness, and Hue to make the video look more animated.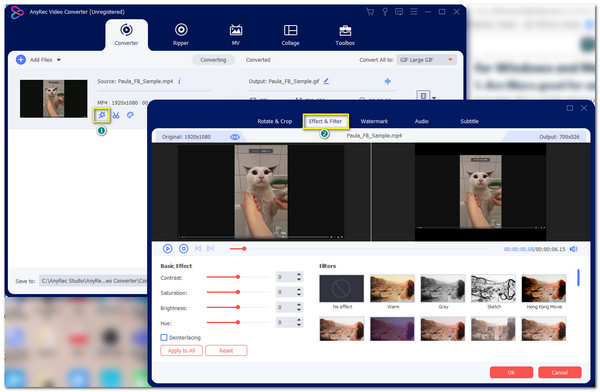 Step 3.Once satisfied with the changes, click the OK button, and you will be back on the main page. Browse the Save To option to choose the designated folder for the animated video. Once everything's good, click the Convert All button on the right lower part of the pane. Enjoy your animated video in high quality!
Part 3: FAQs about Face Animators for Android/iPhone
How to apply an anime face filter in an Instagram live?

Just open your Instagram account, click the + icon on the top part, and choose the Live option. The filters are already on the lower part of the screen, and you can change to another filter during Instagram live.

Does TikTok have funny anime face filters?

Indeed, it does. With more than 50 TikTok filters and continue adding more, you can apply an anime filter while dancing to the most trending dance challenge TikTok has. Although you can't edit a photo directly with this app, we suggest taking screenshots or saving your video to your phone.

Can I add face animation in Photoshop?

Yes. Photoshop allows you to make basic animation on a photo. But bear in mind that it only supports frame-based energy and you only have limited options for editing. In any case, our suggestion is to have a face animator for a better experience.
Conclusion
Have fun editing and adding anime face on your photo with the recommended 15 face animators apps you can download on Android/ iOS. Moreover, to make face animation and edit your videos more professionally on Windows/Mac, AnyRec Video Converter is for you. If you have more questions, please contact us.
Related Articles