Top 6 HEVC Players to Open 4K/HD Videos on Windows/Mac
Although your computer has a built-in media player to play videos with popular file extensions, you may still need an HEVC player for HEVC files. HEVC still needs to be played on many players, like Windows Media Player. So, it would be best if you looked for another solution to open it. Unfortunately, some users are difficult to find HEVC players. Then you are in luck! You can find more promising tools in this post. Furthermore, this post will go deeper into HEVC to understand its components and required settings for video playing.
Part 1: Brief Introduction of HEVC Codec
High-Efficiency Video Coding, also known as H.265 and MPEG-H Part 2, is a video compression standard. It is part of the MPEG-H project, also used as the successor of advanced video coding. Since it is a video compression standard, HEVC offers better data compression from 25% to 50% with the same quality, unlike AVC. It can also enhance the video quality and bit rate, making it better for streaming 8K UHD.
Unfortunately, its high video compression efficiency has a toll on computational complexity. Requiring 10x more computer power than H.264 demands a high hardware system like CPU and GPU with x265 HEVC processing software. This is one of the reasons why it is a challenge to open and play HEVC files, even for a regular media player. But with luck, some players can easily handle this file format.
Part 2: Top 6 HEVC Players on Windows and Mac
After learning more about HEVC and why opening with a standard media player on your computer is difficult, here are some of the best players to try on Windows and Mac.
1. AnyRec Blu-ray Player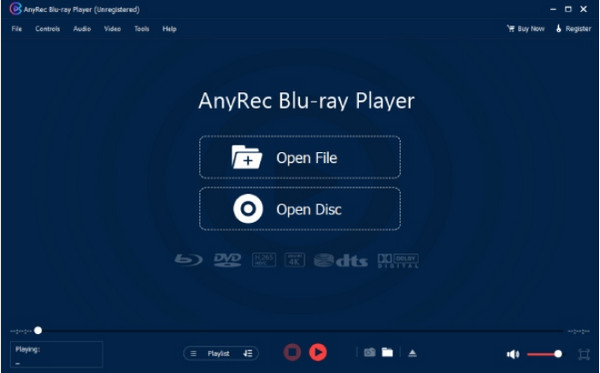 AnyRec Blu-ray Player is designed to give you the best Blu-ray and DVD playback without losing the original video quality. It also supports various video formats, such as MP4, VOB, HEVC, AVI, MKV, and WMV. Aside from these, the software provides easy navigation with its straightforward interface with complete playback control. For high-quality sound effects, the Blu-ray Player is equipped with Dts-HD Master Audio, Apple lossless audio codec, and Dolby TrueHD, giving users the stereo-level audio track. Get a professional HEVC player for Windows and Mac.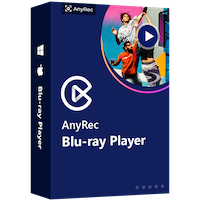 AnyRec Blu-ray Player
Open and play videos in all formats, including Blu-ray and HEVC.
Have smooth playback with control for speed, deinterlace, etc.
Support playing HEVC in 4K UHD and 1080p HD with high quality.
Provide a built-in Screenshot feature and change audio effects.
2. 5K Player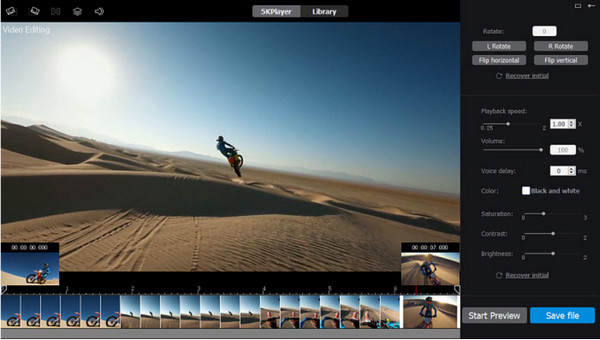 The HEVC player has an outstanding performance for playing HEVC files. Of course, it also supports other video formats, including MKV, AVI, and even 360-degree video files. Its GPU acceleration automatically assigns an intensive computation of x265 HEVC video decoding for smooth and fast playback, avoiding issues like heavy lags and CPU heating.
Supports SD, HD, 4K, and 8K in any format.
Suitable for DVDs with region code protection.
Directly download movies online.
Lightweight and user-friendly.
3. DivX Player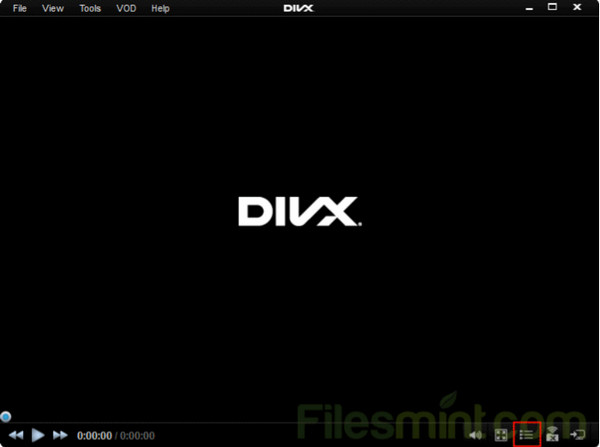 DivX is an HEVC player for Windows and Mac. It is a high-rated video player that supports various video formats, plays them in 4K quality, and enables hardware acceleration for HEVC decoding. Furthermore, its unique smooth FF/RW feature can help to navigate the playback to any scene or chapter you want to watch.
Play videos from Google Drive and Dropbox.
Create new playlists for different videos.
Customize subtitles and adjust audio settings.
Work well for HEVC H.265, HD, and 4K content.
4. PotPlayer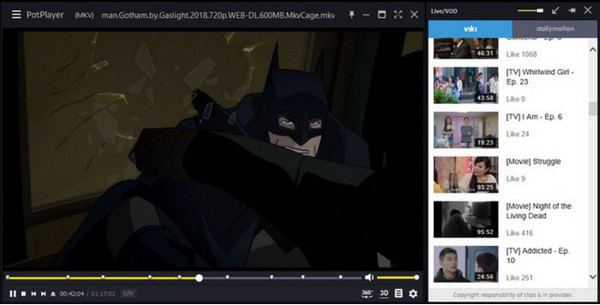 Another free HEVC player to get on Windows 10 and earlier versions. With its 4.4 ratings, PotPlayer is not only an MP4 player but also a famous player like VLC, GOM Player, and KMPlayer. The best part about it is the compatibility with various codecs, especially HEVC, VP9/8, H.264. etc.
Built-in screen recorder and video editor.
Manage files from local folders, URLs, and digital.
Download and sync subtitles.
Customizable interface with a personal touch.
5. PowerDVD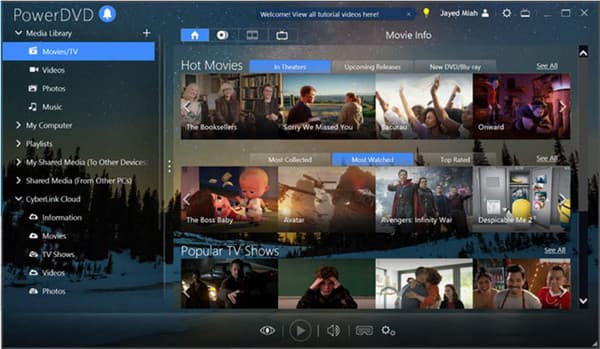 PowerDVD creates an easy way for a versatile media player to open different files like videos, photos, and audio. It is also a DVD player for Mac and Windows. Besides supporting all popular file extensions, the Cyberlink app offers high performance for AVCHD, XAVC-S, and AVI with lossless quality.
High performance for modern cameras and movies.
Ensure smooth playback with GPU acceleration.
Auto-enhance video with advanced processing features.
Provide dynamic and realistic color range for 4K and HDR.
6. MPC-HC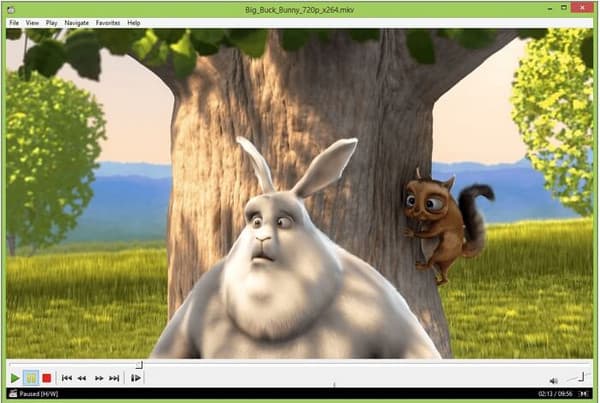 This free and open-source HEVC Player can play standard video and audio files. It decodes NVIDIA Cuda/Intel QSV GPU, while you can also decode 4K HEVC using only the CPU. Unfortunately, MPC-HC is only available on Windows and is better in later versions.
Lightweight and quickly processed video.
Provide options and settings to adjust playback.
Work well for high-quality 1080p videos.
Good for old versions of HEVC/ H.265.
Part 3: FAQs about HEVC Players
1. How to play HEVC videos on Windows and Mac?

You can install one of the recommended media players with a high computer configuration. Using Windows, use the Intel Kaby Lake or an equivalent processor. For macOS users, choose a device with an A10 processor or later.

2. Can I open HEVC on my smartphone?

Yes. But only newer versions of Androids and iOS support HEVC. For context, iOS 11.0, iPhone 7/7, and newer can play HEVC files. Meanwhile, you can play this type of video on Android 5.0 and higher. It includes Samsung, Google Pixel, Huawei, LG, etc.

3. Does VLC support the HEVC format?

Yes. If you encounter errors opening HEVC with the default media player, you can use VLC as a free HEVC player. You only double-click the file and choose VLC from the Open With menu.

4. How to convert HEVC to MP4?

Use a trusted video converter. You can also use online converters like Convertio, Online Video Converter, and AnyRec Free Video Converter. The latter online tool guarantees excellent quality with a fast-speed process.

5. Is it possible to play HEVC on TV?

Yes. The format is widely used on 4K and 8K TVs. You can play videos on Sony, Samsung, and LG, as they have HEVC decoders. The said brands also support other codecs, such as H.264, AVCHD, Xvid, WMV MKV, MOV, FLV, and MVC.
Conclusion
This post has given the recommended HEVC players for Windows and Mac. But even if they are highly ranked by millions of users, which one is better for your best experience? If you need more clarification, try AnyRec Blu-Ray Player as your HEVC player and see its professional results. It is compatible with various file extensions and gives smooth playback. Click the Free Download button to try now.
Related Articles: