Change Video Speed – 6 Ways to Easily Slow Down or Speed Up a Video
How to change a slow-motion video to normal speed or vice versa? To solve this question, many of you may turn to help from video speed changer apps. Then, you can fasten a person who talks extremely slowly in a video or slow down a video to see the details. But, if you want to efficiently handle this and change video speed, you will need to know which are the best and most suitable apps for all platforms including Windows, Mac, iOS, and Android. Walk through this post and you will find all the apps you need for different devices as well as the free methods that help change video speed for free.
Part 1: Best Method to Change Video Speed on Desktop
AnyRec Video Converter is an omnipotent toolbox that offers you all kinds of video-editing features. Changing the speed of a video has never been easier with this program installed on your desktop. If you also want to edit a tutorial video you've just recorded, this app can do more things than just change your video speed. You can even apply filters, merge your video with other video sources, or convert your speeded or slow-mo videos to suitable formats for uploading.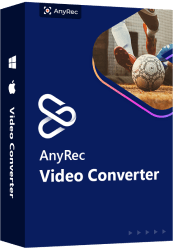 AnyRec Video Converter
Change videos to the precise speed you want.
Adjust video speed with several speed options.
Upscale resolution for speeded or slow-down video.
Split video into several clips for partial speed change.
How to Change Video Speed with AnyRec Video Converter
Step 1Download and install the app on your desktop. Launch it afterward and click the Toolbox button on the main interface. Scroll down to find Video Speed Controller and click on it.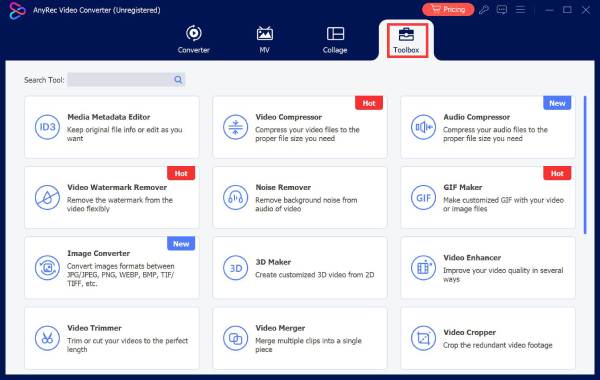 Step 2Upload your video by clicking the Plus icon in the center of the pop-up window. Choose one from your file folders and click the Open button to confirm your choice. Whether you need to slow down or speed up the video, you can choose a desirable speed option to change the video speed.
Step 3You can preview the effects in the preview window. Then, through the Output settings, you can change the frame rate, resolution, encoder, etc. Finally, click the Export button below to save your final video at a new speed.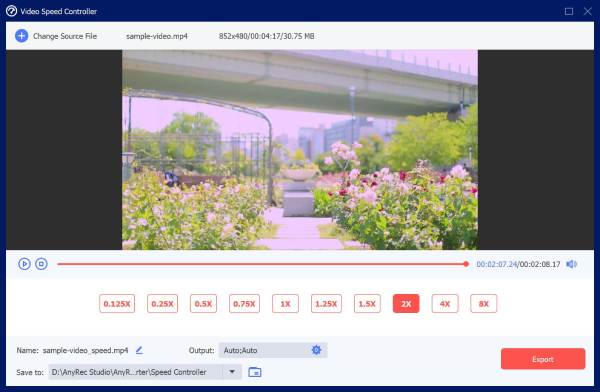 Part 2: How to Change Video Speed Online for Free
Online free methods allow you to change the speed of a video anytime and anywhere you want. Whether it is on a cellphone or desktop, online tools are also a reliable solution for video speed. Below are two recommended websites that help you control the speed of a video at ease.
1. Clideo – Change Video Speed
Clideo speeds up or slows down any of your videos online for free. It lets you instantly change video speed and provides you with additional editing options. Furthermore, changing the video format for different containers can also be achieved easily on this website.
Step 1Search for the official website of Clideo on your browser. Find Change Video Speed tool.
Step 2Click the Choose File button after you find the tool and select a video from your device or from Google Drive.
Step 3After your video finishes uploading, you can then choose a speed on the right side to speed up or slow down your video.
Step 4Finally, click the Export button below to download the new video.
2. Adobe Express
Adobe Express is a lite version for professional editing tools from Adobe. The best part of this online website is that you can use this for free forever to change your video speed. This requires no credit card for any payment but just one account to download your final video. Meanwhile, the processing speed on Adobe Express is also fast.
Step 1Go to Adobe Express's official website and click Features > Change Video Speed.
Step 2Click the Upload your video button to enter the uploading page. Then click the Browse on your device button to choose a video.
Step 3There will be several options for you: Super Slow, Slow, Normal, Fast, and Super Fast. Click on the one you like to change the video speed.
Step 4Once you finish, click the Download button to save the video at a new speed on your device.
Part 3: 3 Workable Apps to Change Video Speed [iOS/Android]
Changing video speed not only includes speeding up or slowing down a video, but you may also rely on this skill to make a slow-motion video to normal speed. Since many smartphones can film a slow-motion video easily, having some useful speed controllers installed on your phone can always be helpful whenever you need them. Here are 3 apps for iOS and Android that enable you to change the speed of video on phones.
1. iMovie (iOS)
How to change the speed of video on iPhone? iMovie is the best answer. As an excellent pre-installed video editor for iOS users, you can easily restore a slow-motion video, speed up, or slow down a video on iPhone within a few taps.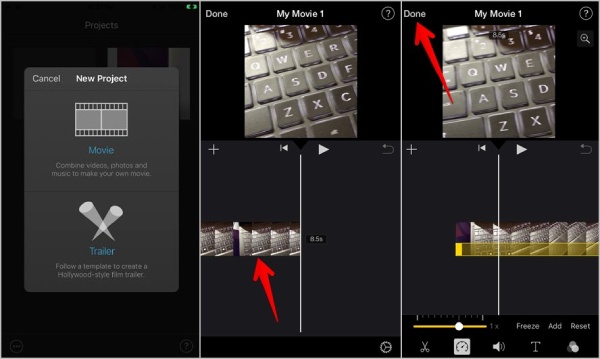 Step 1Open iMovie on your iPhone and tap the Create Project button. Choose the Movie to continue.
Step 2Select a video from your iPhone. Tap the timeline on the editing screen. Then tap the Speed icon below.
Step 3Move the slider bar to the left to slow down, and to the right to speed up. You can tap the Done button after choosing a suitable speed.
Step 4Tap the Share and Save Video buttons on the following screens to finish.
2. InShot (Android)
InShot is also a free app for photo and video editing. This all-in-one video editor helps you change video speed without hassle. After slowing down or speeding up your video, you can also apply favorable stickers from its resources to your video. Moreover, if you want to keep the audio speed normal, you can extract it before speeding up or slowing down.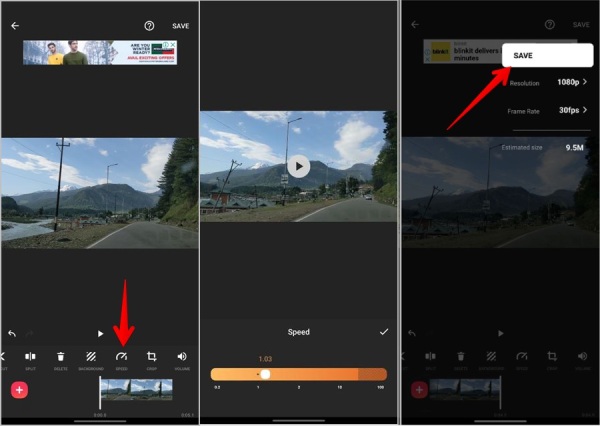 Step 1Install and open the InShot app on your phone. Tap the Video button and the New button.
Step 2Import a video from your Gallery/Album. Tap the Speed button to go on.
Step 3Scroll on the speed bar to choose a wanted speed for your video. Afterward, tap the Tick icon and the Save button to confirm
Step 4To save the new video on your phone, choose a preferable resolution and you are all done.
3. Videoshop – Video Editor (Android)
Videoshop is another versatile video editor that can change the speed of a video. When adjusting the video speed, you can also select a specific part of the video for speed-up or slow-down effects. Once your video is finished processing, you can directly share it on other social media.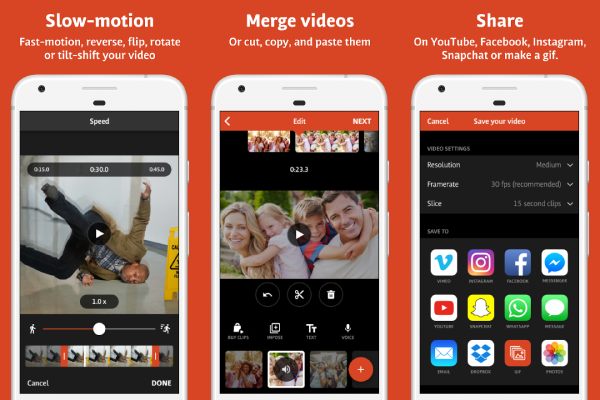 Step 1Open Videoshop on your phone and import a video to continue.
Step 2Tap the video on the timeline and swipe to the very right. Then tap the Speed button.
Step 3Scroll on the speed bar to find the perfect speed for your video. Tap the Right Tick icon after that.
Step 4Tap the Save button above to save the video to your Gallery.
Part 4: FAQs about Change Video Speed
How to change slow-motion video to normal speed on iPhone?

You need to open the Album app on your iPhone and find the Slo-Mo category. Choose a video and tap the Edit button. Tap the timeline and make the lines on the slider below at the same height. Then the speed of your video will be normal.

Is it possible to change video speed online without watermark?

Yes, it is. At least the two methods recommended above can both change the speed of your video without watermark. You can use them for free but only register first before accessing all features.

Can I change the video speed online with an extension?

Yes, you can. There are some video speed controllers in the Chrome Web Store. This kind of extension enables you to speed up or slow down the HTML5 videos you are watching on the website.
Conclusion
Simply wrap it up, it will never be a problem for you to change the speed of a video. Because learning the methods above will give you a detailed guide on how to do so quickly regardless of the device you use.
Related Articles