Is VLC Media Player Safe to Download/Use and How to Prevent Risks
VideoLan Client or VLC Media Player is a free desktop program that any computer user knows. So, some people may ask if is the VLC Media Player safe. Many people knows that this player is powerful. It is packed with codecs for video and audio files which can vary in different media formats. The media player is also an ideal platform to play optical media and stream live on social media. But despite its excellent features with free usage, is VLC Media Player safe to download and use? You are about to know about this post's content.
Part 1: Is VLC Media Player Safe to Use and Download
The open-source program has been downloaded about 3.5 billion times since it was first launched and is in the top rank for best media players across devices and operating systems. It can be downloaded for free, but the media player is facing controversies. Some users are wondering if VLC Media Player is safe to use, as the software may contain bugs risky for computers. But don't worry; VLC is 100% safe to download and use. It is only a matter of the source you use to install the media player. If you don't know where to download VLC safely, the next part will give you the best tips on how to do so.
Part 2: How to Download and Use VLC with Safety
VLC Media Player is not harmful; however, your media files have the potential to bring bugs and risks to your computer. And if you are not careful, the damage can be constant lags and crashes on the media player, or worse, damage to the device's system. To prevent these issues from happening, you can try these tips to help you use VLC Media Player more safely.
1. Download VLC Media Player from a trusted source
Installing the media player from a reliable platform can prevent your device from harmful bugs. Since VLC is free and open source, it has the chance of having unwanted viruses. If the official website is temporarily shut down, you can download the media player from Google Store, App Store, Microsft Store, and Amazon Appstore.
2. Update to the latest version
The latest version of VLC always has fixes and improvements. When you experience bad occurrences whenever you use the media player, it can also be its way of telling you to get the new update. You can check the version information of the program from its Help menu.
3. Install antivirus software for your device's system
Antivirus software helps to scan information and media files from your device. It is also designed to search for viruses when transferring files, surfing social platforms on the internet, and streaming movies on VLC. You will receive a caution whenever there is a potential threat on your computer.
4. Download media files from reliable sources
Even with a clean installation of VLC on your device, a great chance of malicious content can be found on video and audio files. Most of these malicious contents can harm the media player, causing lags and crashes, but they can get worse, as they can also damage the computer's system. You may use VLC to crop the videos, and the computer may get crash because the media files have viruses. So, be careful to download media files from the internet and only trust reliable websites.
Part 3: Your Safe VLC Alternative for Video/Audio Conversion
If you are still unsure if VLC Media Player is safe enough to download and use for video and audio conversion, AnyRec Video Converter can be the best alternative. This cross-platform tool is programmed with an AI algorithm that helps to upscale the converted files without distorting the details. It supports various input and output formats, including MOV, MP4, AVI, WebM, and so on, with advanced settings to configure the resolution, quality, and frame rate. The best part of the converter is that it allows you to upload multiple files simultaneously for batch conversion! Try AnyRec Video Converter on Windows and Mac for free!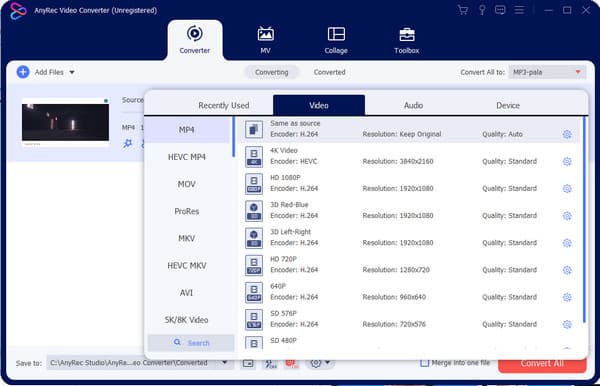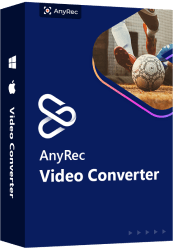 AnyRec Video Converter
A professional desktop converter with a user-friendly UI for better and easy navigation; 100% safe to download and use!
Provide multiple tools for other purposes, such as video merging, volume booster, and GIF Maker.
Support platforms and device presets to export output to Samsung, Facebook, YouTube, LG, etc.
Excellent converting speed of up to 50x while keeping the original quality of video and audio files.
Part 4: FAQs about VLC Security Risks
Does VLC Media Player has a security issue?

No. Generally, VLC is safe to download from the official website. But since it is free and open source, potential viruses can harm the user's system. Some reports say hackers use VLC to spread malware and severe bugs to modify programs without authorization. For double protection, you can install VLC from VideoLAN.org.

What is the best thing to do when VLC is not working properly?

If VLC is not working on your end, try to turn off the hardware acceleration, change the file-catching or network-catching values, or make DirectX the default video output mode. Other solutions can be resetting VLC preferences, updating to the newest version, and reinstalling the media player.

Is VLC safe to download on Mac?

Yes, you can download VLC on the official website for Mac. Although VLC faces licensing issues with the App Store, it is still available on some websites. To use the media player on your Mac, launch VLC and open your local folder. Drag the media file to the player's interface and wait for it to play automatically.
Conclusion
VLC is safe to download on any device and operating system. But it can harm your device if you install the media player from an unknown source. With the right tips to prevent possible risks, you can follow them for the safe usage of the media player to use VLC trim videos, edit videos, and so on. If you are looking for an alternative to convert media files, AnyRec Video Converter brings the necessary tools for conversion. Try the free trial version by clicking the Download button.
Related Articles