12 Popular Gay Video Chat Websites and Apps to Find Your Gay Partner
The internet is a great way to find friends or a lover. People who have other gender preferences can join any dating site to be themselves. Supposed it is about time you look for a partner, you can pick one of these gay video chats where millions of people like you are looking for the right one. No rush because you can try all the best pick of the top 12 free gay video chats and might enjoy talking to strangers. Let's dive in.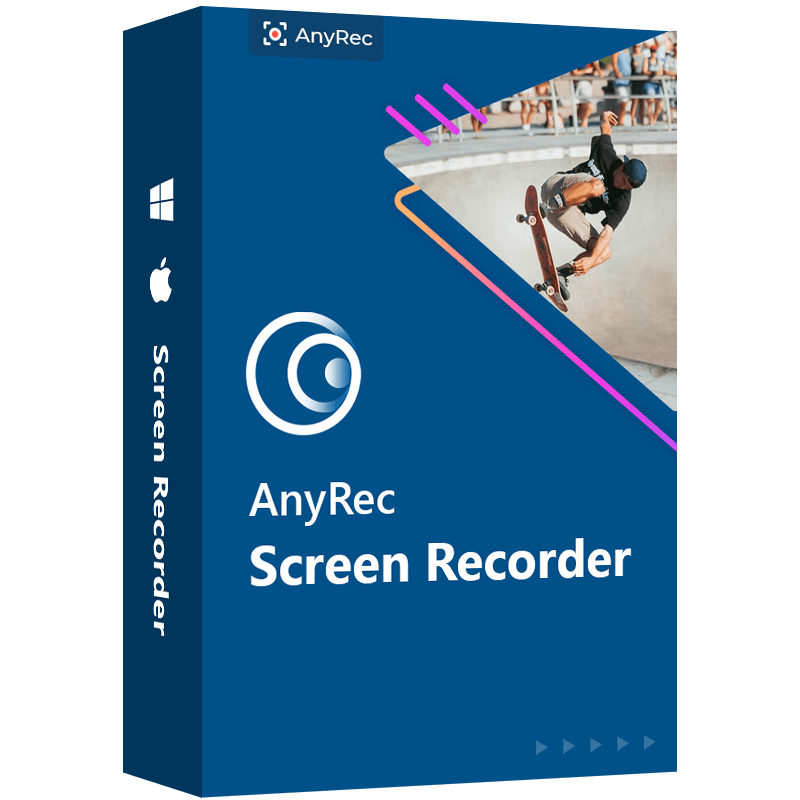 AnyRec Screen Recorder - Best Screen Recorder to Capture Gay Video Chats
Record screen activity with audio and webcam in high-quality resolution.
Provide snapshot tool to take screenshots at any time on gay video chat.
Export recording and screenshots in any format with high-quality.
Provide real-time drawings to add lines, arrows, shapes, and callouts.
Part 1: Top 12 Gay Video Chat Rooms [Websites and Apps]
On behalf of singles in the gay community, there is nothing better than finding the perfect lover. Below, chooses the best gay video chat amongst the recommended ones from the following websites and apps.
1. Grindr
There is no doubt that Grindr is the best gay video chat because of its millions of users. As a well-known app, it enables you to freely chat with strangers from 192 countries and acquire a lover in just a few days. Customize your profile, and the app's algorithm will help you search for people that match your interest. You can meet your right guy with Grindr web and app.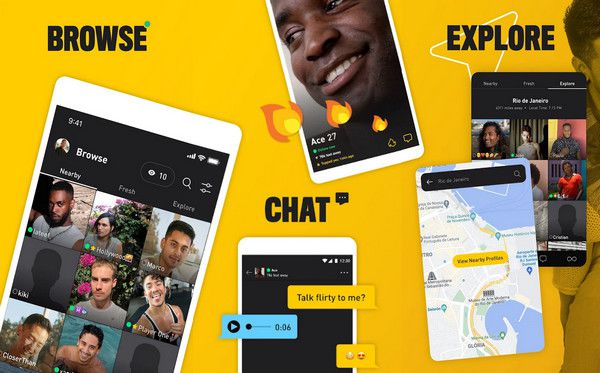 ◆ Allow users to see people that are nearby their location.
◆ Straightforward interface for quick liking and sharing photos.
◆ Premium version unlocks features like ad remover, premium filters, etc.
◆ Enable users to send multiple photos at once.
2. EliteSingles
The EliteSingles is another gay video chat that also accepts women. It is said that more than 40% of the users are looking for a same-sex partner. Bear in mind that the users are looking for long-term and serious relationships, so the gay video chat app asks every user to state their life status to search for a match properly.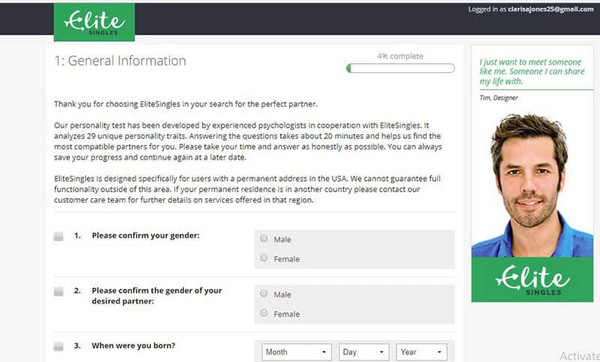 ◆ Ask users to put their university degrees on their profiles for better match-finding.
◆ Exclusive for educated professional's yet diverse people.
◆ Ensure quality for every user of the gay video chat.
◆ Provide female version for users looking for men.
3. 321Chat
A gay video chat website holds many features for a unique experience in finding your soulmate. The 321Chat is an open site for all the gay looking for friends or lovers. It offers categories where you can choose which ethnicity, age, or sex you are looking for. If you are more comfortable chatting on your phone, you can also download the app version. It is a good Grindr alternative you can try.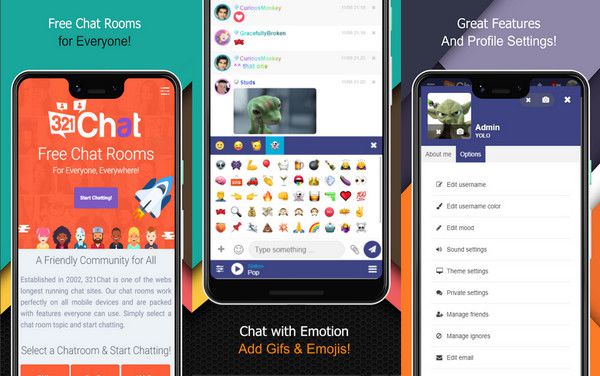 ◆ Allow gay video chat with random strangers online or in-app.
◆ Profile editing includes theme, mood, username color, etc.
◆ The graphic user interface is excellent and easy to use.
◆ The developers keep it safe through 24/7 moderators.
4. Chaturbate
If you are looking for a free gay sex video chat and want to have fun, Chaturbate is for you. It is a free website where you can video chat or call any strangers. Of course, it is only for adult users and has common interests. But remember, you need to be careful as you might encounter scammers or bots.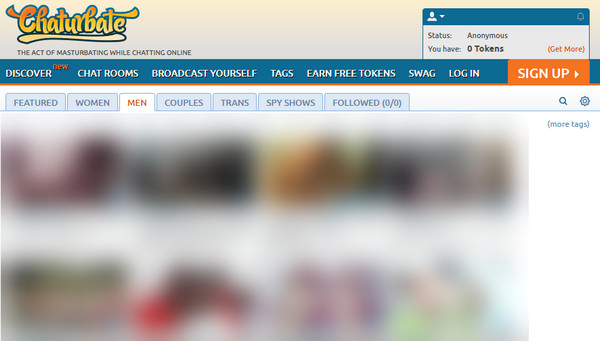 ◆ Enable users to broadcast themselves or live stream.
◆ Chat rooms for women and other gender preferences are available.
◆ Free to sign up and log in anytime.
◆ Earning tokens through chats for users to be at the top of the popularity poll.
5. iHeartGuys
◆ Provide blog to highlight the hottest users to go live and chat people.
◆ Private messages function for a 1-on-1 video chat.
◆ Categories include College, muscle, twinks, etc.
◆ Performers and broadcasters are on HD webcams.
6. Hornet
The Hornet app is a social network where queer, lesbian, and people in the LGBT community can express themselves. It can be served as a gay video chat, and it allows you to customize your feed to be followed by users with the same interests as yours. The free gay video chat app also gives redeemable gay-themed awards for users with many followers.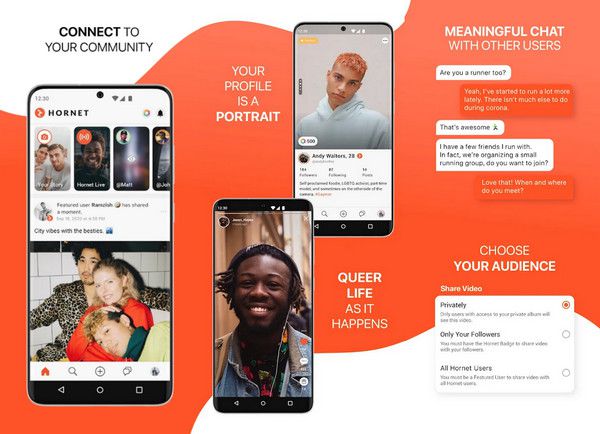 ◆ A safe and secured place for the LGBT community.
◆ A safe and secured place for the LGBT community.
◆ Unique virtual travel feature to chat with people around the globe.
◆ 24/7 support with record response times.
7. GayPage
Another live gay sex video chat where you can connect with thousands of men. This video chat site also gives you a vast range of options to chat with people via video, text, or even sex cam. The website is not requiring you to register and keeps the community 100% free.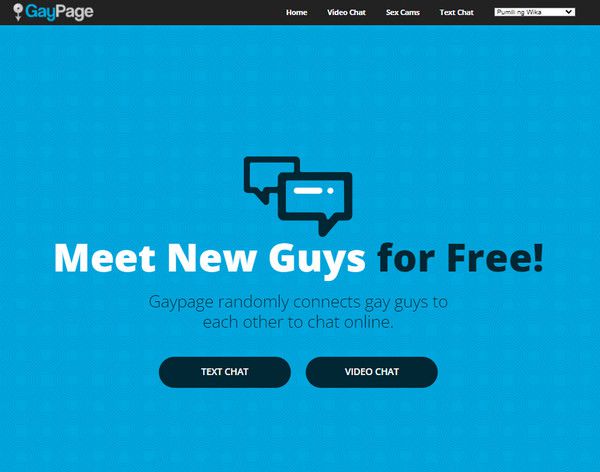 ◆ Users can chat live gay cam models, bi, straight men, etc.
◆ Automatically connects newcomers to online users.
◆ Include the worldwide gay community.
◆ Perfect for socializing with gay men online.
8. RandomVideoChatting
Whether using a PC or mobile device, this gay video chat website can be easily accessed. It does not require installing the software but lets you enjoy chatting with people who have the same interests. When you video call someone, the site will give you a smooth experience and not waste time fixing technical issues.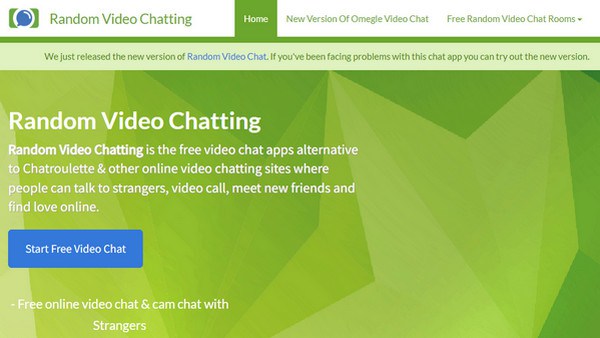 ◆ Users can be anonymous for privacy concerns.
◆ Enable female users to participate online.
◆ Diverse people to enjoy video chatting.
◆ Categorize communities based on gender identities.
9. Match
The Match app compromises both men and women users. However, you can still choose your sexual orientation or gender preference. The gay video chat has a website and app version for users' compatibility. You can flirt through the Daily Matches, send winks, or like photos of the person you are interested in.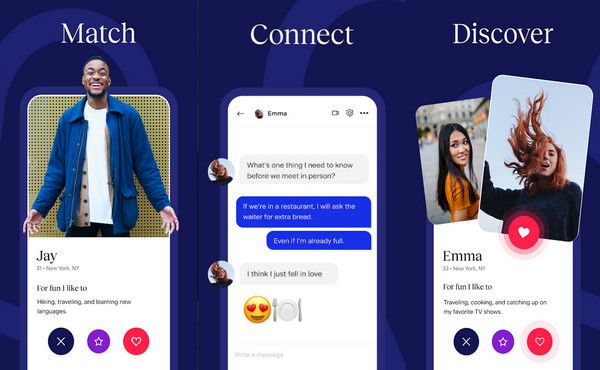 ◆ The gay video chat helps users find love, long-term relationships, or friends.
◆ Different people to chat with every day.
◆ The interface can be easily navigated and used.
◆ Free sending messages with emoji, gifts, etc.
10. Tinder
As a famous app, Tinder is created to include the LGBT community to find their soulmates. This gay video chat app will help you find friends or lovers through matchmaking. Get started to chat and meet people that can be nearby or far away from your origin. It also allows you to edit preferences according to age, distance, and suggested matches. If you don't want to leak your personal information to Tinder, you can also get tricks to search someone on Tinder without registering here.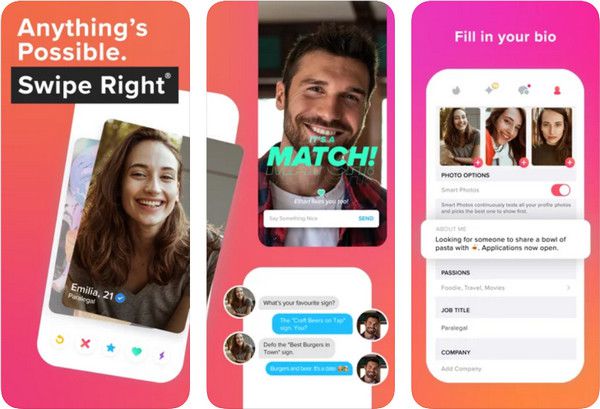 ◆ Great concept for straight and gay people to chat and meet.
◆ Users can use their Facebook account address for signing up.
◆ The app will default suggest people who are nearby to start chatting.
◆ Allows users to customize six images to include on their profile page.
11. FriendFinder-X
Are you looking for an adult chatting? This gay video chat is an excellent choice to find friends to have virtually. You can choose how you want to chat with users, like instant messages, sending private messages, or email addresses. You will never run out of friends online just by being active on FriendFinder-X.
◆ 100% free gay video chatting website.
◆ Accept people love casual dating for both men and women.
◆ Minimize searching by inputting hobbies, interests, mood, etc.
◆ An excellent website to hook up people nearby.
12. Banana Video Chat
Discover thousands of active users in Banana Video Chat. This gay video chat is accessible globally, and you might find the right one for you. The app falls on the number 1 as an excellent gay video chat app that helps it create more essential features. The upgrade chat rooms come with moderators for safe and fun chatting with friends.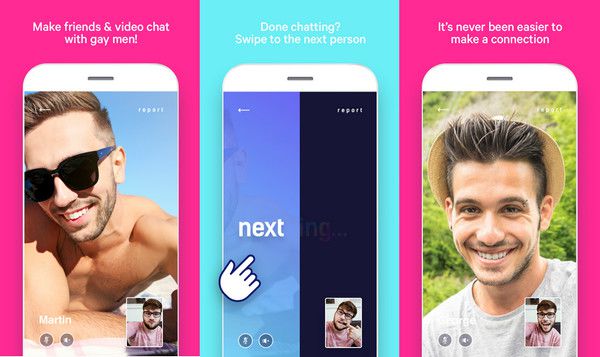 ◆ Allow other third-party apps on the user's device.
◆ Safe to download and use to chat with random strangers.
◆ Users can see who checked their profile recently.
◆ The app always verifies the active users.
Part 2: FAQs about Gay Video Chat Websites
1. How to be safe in a free gay video chat?

While you are still making friends with strangers on a free gay video chat, you need to be careful always. A few suggestions to be cautious in chatting with strangers online are not giving any personal information, checking their friend list, being instinctive, and more.

2. Is it okay to have an internet relationship?

Yes, it's okay to have an internet relationship via gay video chat. If you have learned things about them and they want to meet up someday, the internet love you have might be a future eventually.

3. Can I capture the screen on gay video chat rooms?

Yes, you can. Since there is no default screen capture for you, you can rely on AnyRec Screen Recorder to record videos with audio. But you should ask for permission at first.
Conclusion
Be adventurous and try every gay video chat website or app to find a lover. Many people like you are looking for love, and it is not bad. Moreover, joining a free gay video chat can help you express yourself freely. If you want to record all your fun things, use AnyRec Screen Recorder for high-quality recorded files. You can record all live video cams and everything on your computer without lagging. Download it now.
More Related Articles