How to View and Search Tinder without an Account – Secret Methods You Don't Know Yet!
Currently, as the world's biggest online dating app for people to match and connect with their paired mates, Tinder has been a sensationally popular communication app globally. Some issues have been risen for people who intend to dive into Tinder incognito mode, or search and view Tinder profiles without registering an account. How do you browse Tinder without an account? How do you enable and record Tinder video calls? In this article, we will deconstruct the details of every question you might have about Tinder.
Part 1. View Tinder without an Account (No Registration Needed)
It may sound unbelievable, but it is possible to view other Tinder profiles without using your account. Since Tinder has tightened up the verification process to level up the difficulty of creating a throwaway Tinder account (You might be asked to connect your Facebook account before signing up for Tinder), searching and viewing Tinder profiles anonymously becomes increasingly difficult. What shall you do?
There are some third-party services available on the Internet. Not every vendor could meet up with the success rate and expectations they claim. Among the options around, one of the more mentioned brand names is Cheatbuster. It is a private Tinder search service that researched and delivers the name, age, and location (approximately) of any Tinder account without logging in.
Step 1.Visit the Cheatbuster Website.
Step 2.Input the name, age, and likely location of the person of your interest.
Step 3.Enter your email address and the desired password to register an account, the results would be delivered to your email address shortly. A $7.49 fee would be charged for each search attempt.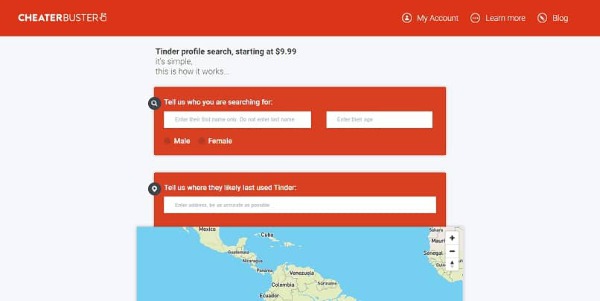 Part 2. How to View Tinder Profiles Anonymously (Use a Fake Tinder Profile)
For people who intend to catch a cheating husband or spouse, creating an anonymous Tinder account and use it discretely could be a viable choice for some investigation work. Also, don't forget to check those secret dating apps. Anyway, check these points before creating an anonymous Tinder account:
Create a profile that does not contain any of your real information.
Step 1.Log out of your Tinder account first.
Step 2.Tap on the Register button on Tinder, enter personal information that is not related to you. In another word, just create a fake Tinder account with random name and profile picture.
Step 3.Use photos from the Internet as your biopic rather than your own. Well, you can choose the selfie that your partner may liken to catch a cheater.
Alternatively, you could use your friend's Tinder account.
Restrict or not using any connection to your Facebook account.
Tinder requires either a phone number or a Facebook account connection to verify your identity. To use Tinder anonymously, you need to mask the real phone number. To bypass Tinder's phone verification process, use either one of the two options below:
Option 1. Use a burner phone to register a new Tinder account.
Option 2. Use your friend's Facebook account for registration.
Conceal your Tinder privacy with a VPN/incognito mode
To use your burner Tinder account discretely, utilize one of the strategies to enhance your account anonymity.
Option 1. Browse your Tinder account in the Incognito Mode in your Chrome/Safari/Microsoft Edge browser.
Option 2. Subscribe to a paid VPN service that could change the IP address from revealing your real location.
Option 3. Set your Tinder app visibility to Only Me. Moreover, alter your location and disconnect Facebook to your Tinder account.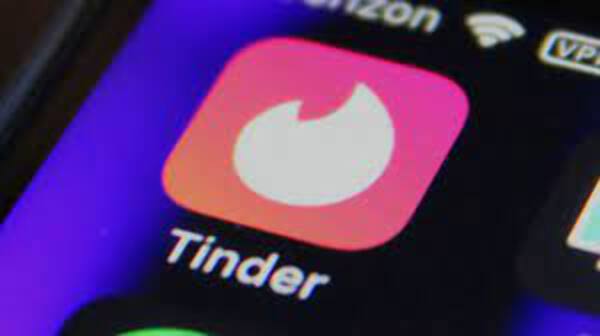 Part 3. Screen Record Any Tinder Account Effortlessly
For people who are eager to document their dating experience on Tinder, the default way is using a screen recorder to keep track of the Tinder conversations. Free screen recorders are either producing crappy quality screenshots/videos or having ugly watermarks on the final output. What if there is perfect software that fits the exact need for every Tinder bros and gals?
AnyRec Screen Recorder is the product you have always been waiting for. It builds with great consideration of need. It is extremely easy to use, simply download, install, and you are ready to go.
Step 1.Open the Tinder website on your desktop browser. Log in to your account.
Step 2.Find the match on Tinder.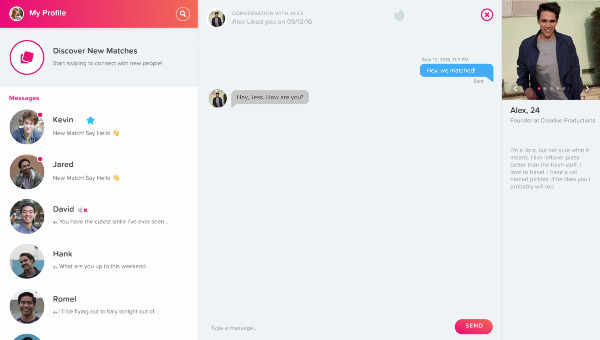 Step 3.Free download, install, and open AnyRec Screen Recorder. On the main screen of the program, click on the Screenshot option on the right side of the screen to take a quick screenshot.

Step 4.Click on the Record Video button on the left side of the screen. On the next screen, click on the Custom option to select a screen area for recording. Click on the REC button and return to your Tinder profile.

Step 5.Once the video recording is completed, click on the Stop button to complete the screen capture. A quick preview with video editing tools would be shown to you. Cut out the unwanted parts and click on the Save button to export your Tinder recording video.

Part 4. FAQs about Tinder Profiles
Does Tinder notify users of screenshots?

The answer is a straight NO. Unlike other apps such as Snapshot, Tinder does not notify another party of the conversation when you take a screenshot or start a screen recording. You are capable of taking screenshots of profiles and conversations on Tinder without being noticed.

How to cancel the Tinder subscription on my iPhone/Android devices?

If you have signed up for Tinder subscriptions, you cannot simply remove the subscription by deleting the Tinder app. You have to navigate to App Store/Google Play Store's subscription management page to manually cancel the Tinder app subscription.

Can you spy on Tinder?

Certain Apps such as SPYERA have the capacity of discovering certain phone or account's chat messages, capturing contacts, likes, dislikes, and possibly see photos and videos. You would be able to monitor targeted accounts' activities, checking whether they are sexting or not.
Conclusion
Online dating apps have always produced mixed results for users. As such, Tinder has been rolling out new features such as video and face-to-face calls at a frequent pace. Depends on your situation, there are methods to view Tinder profiles without registering an account, and record Tinder videos discretely. Hope these tools could help you have a positive experience throughout your dating journey.
Related Article