What is Grindr Web Version and Why is It Not Working
As the world's largest social networking app in the LGBTQ community, the Grindr app launched the Grindr Web for a time about years ago. For some of you who have just heard about this online Grindr recently and find no way to access Grindr Web login, this post will give you a reason why is Grindr not working as well as a brief introduction to what is Grindr Web. Without further ado, read more and dig more about Grindr Web.
Part 1: What is Grindr Web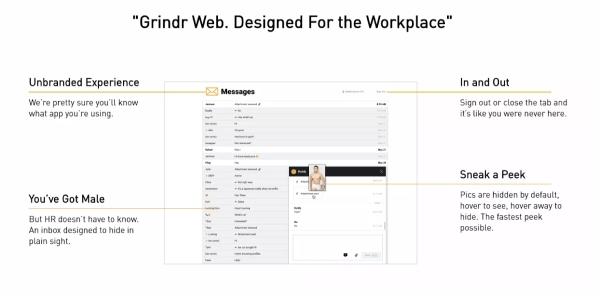 Grindr Web was launched in 2019 by the Grindr app. As a famous dating app for people from the LGBTQ community (majorly gay and bisexual men), you may have heard of the Grindr app but seldom hear people talking about the Grindr online website. The Grindr Web aims to help gay people build connections with each other by making friends or doing matchmaking from their desktops. Meanwhile, with Grindr Web, you can quickly and discreetly chat while working in the office and that is also what the logo states.
The Grindr Web has an office mode, and the interface looks like an email interface. That makes your chat stay private and the synchronization enables you to switch from desktop to phone seamlessly. So far, you may start to wonder how you can use it. Sadly, the Grindr Web has already been taken off and access is not available now.
Part 2: Why is Grindr Web not Working

If you recently try to use Grindr without the app on your desktop, you will find there is no response on the Grindr Web, and you must wonder why it is not working. Without notifying any users, this online website just comes and goes like a wind. The Grindr official takes it down in 2020 and that's why the Grindr Web not working. The only thing you see when accessing the Grinder Web login is ERROR or 503. If you really want to browse pictures from Grindr on a bigger screen, you can try some useful phone simulators like Bluestacks, which claims to be the best simulator on the market.
Bonus Tip: Record Web Grindr from Simulator on Computer
If you insist on browsing Grindr online from your desktop for a better visual experience, you can download a simulator that can run a mobile phone system on your computer. Then, you can enjoy chatting on the computer when working. Nevertheless, you may also want to record the messages and video chats that happened on this fake web Grindr from the simulator since the chatting history cannot synchronize on your phone. Therefore, you can try using the AnyRec Screen Recorder, which can help you memorize all the cheerful moments on the simulator's Web Grindr. It is also a screen recorder without lag and there is no need for you to worry about the soundtrack not syncing with the picture.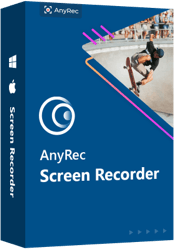 AnyRec Screen Recorder
Work on any system including macOS and Windows.
Record Grindr Web chats with high efficiency and quality.
Capture your screen content quickly with convenient hotkeys.
Customize recording mode to keep your Grindr info unseen.
How to record online Grindr with Screen Recorder on a computer
Step 1.Get a free download and install the recorder on your computer. Launch it and you will see many buttons for different functions on the main interface like Video Recorder, Audio Recorder, Game Recorder, and a toolbox.

Step 2.If you want to record the video chat on Grindr, click the Video Recorder button, this will screen record the picture and sound of your video chat. After that, you can choose a recording mode Full or Custom screen, and adjust the recording area by dragging the window.

Step 3.After confirming the area, you may click the REC button on the right side to finally begin recording online Grindr. Once finished, click the Pause and Stop button to move on. Afterward, click the Export button to save the recording on your device.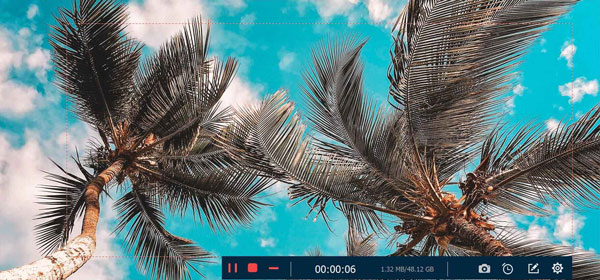 Part 3: FAQs about Grindr Web
Are there any web-based Grindr alternatives?

Yes, there are some Grindr Web alternatives. For example, Hot or Not is a similar online website that provides a matchmaking engine. Others like MeetMe, Zoosk, and Hornet are all online video chat sites that can work as your Grindr alternative and are worth a try.

Does Grindr app ban people?

Based on the answer from the Grindr official on Reddit, it seems that the Grindr app does not ban people. They say Grindr does not ban people for reporting bad behavior in the app. But users can report the one with bad actions and the official will remove the one from the platform.

Will the Grindr Web come back?

Unfortunately, when the Grindr Web was taken off, there was no official announcement. After days of querying from Grindr users, the official only said the website was taken off because they are about to do some improvement with it, and it will come back in the future. But the Grindr official did not promise any exact comeback date so far.
Conclusion
To put it in a nutshell, from this post, you have understood more about the Grindr Web and why is Grindr Web not working. Although the reasons and comeback date are not clear, you can still use a simulator on the computer to browse Grindr. Meanwhile, to store exciting moments or chat on Grindr, why not try the AnyRec Screen Recorder? Because this can offer you a great experience of screen recording without any lag.
Related Article