Top 10 Best Clipping Magic Alternatives for Windows 10/8/7 and macOS
You will look for a background remover when cutting out from a picture. Some of you may see the review of Clipping Magic when you are finding a remover. Clipping Magic is initially designed for this, and many users find it effective for some basic student works. However, many negative reviews for the online background remover appear because of its recent update. This article dedicates to Clipping Magic review and the best alternatives.
Part 1: Clipping Magic Review
When you visit the website, Clipping Magic has a simple interface for easier use. It also says that utilizing the background remover comes for free. Its auto-clip AI traces the object of a picture better than other background removals, with the ability to handle the process professionally after being exposed to many cutouts. With its Smart Editor, the user can make a precise cut-out using the tools and controls.
It gained popularity for its convenience, but most subscribers needed help with the overcharge even after unsubscribing. Not only that, but some users need help with uploading photos. In this case, looking for an alternative solution to remove an image background is better. Read further to see recommendations.
Part 2: Top 10 Clipping Magic Alternatives
This part shows different desktop and online tools as Clipping Magic alternatives. Detailed information includes the supported operating system, price, and effectiveness.
1. AnyRec Free Background Remover Online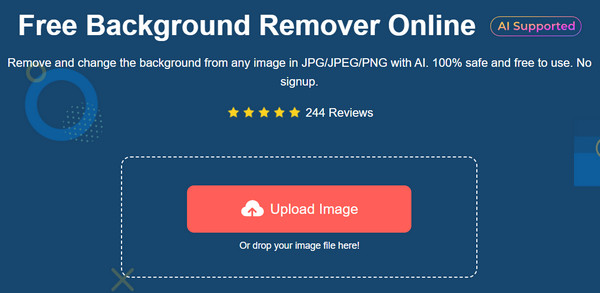 This online background remover is an AI-supported program that lets you delete an image background and replace it with plain colors or a new background picture. It supports popular image file formats for editing, including JPEG, PNG, etc. It is also suitable for removing a watermark, logo, stamp, and other markings without distorting the image quality. AnyRec is a free online tool that is accessible on Windows and Mac.
Features:
100% free online background remover without requiring registration.
Automatically detect the object of the image to remove the background.
Enable to add multiple backgrounds on the menu after removing it.
Have a brush to trace the outline for keeping and deleting backgrounds.
2. Remove.bg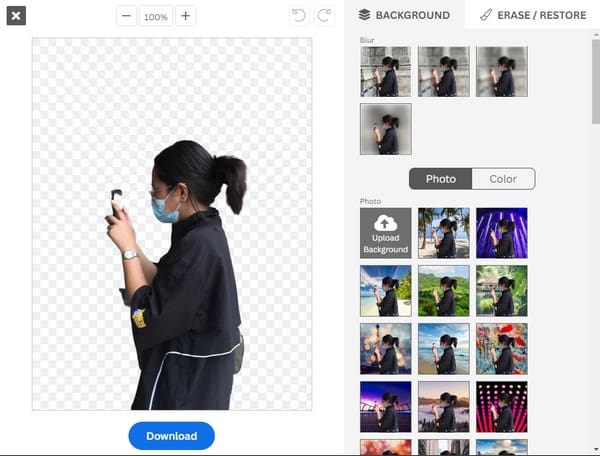 Remove.bg shows a stunning quality after removing the background. It is a free online tool without an additional installer to use it effectively. It provides background themes and colors but allows you to upload your own. The Clipping Magic alternative also includes zoom in/out, erase, and restore tools.
Pros

User-friendly interface with sample images to try the online tool.
Instant background removal after a couple of seconds.
Cons

Only support PNG and JPG file formats.
3. Adobe Photoshop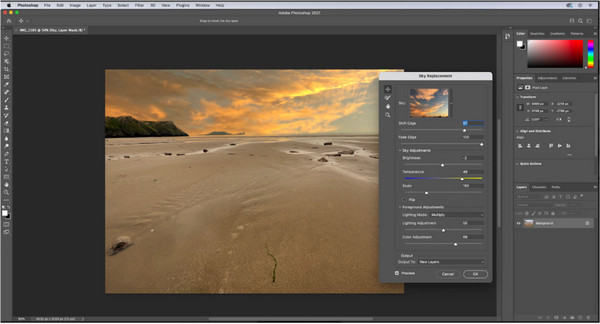 A well-known software that has an excellent set of tools for image editing. It offers different methods to remove the background and refine functions for a perfectly edited photo. Indeed, it is a better Clipping Magic solution, but Photoshop is not free to use and requires purchase before a free editing experience.
Pros

Enable erasing small bits from the background.
Save output with a transparent background.
Cons

Very intimidating interface and complex learning curves.
4. Canva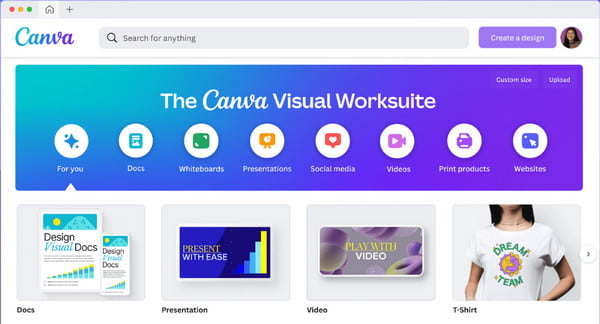 Since removing a picture's background is a part of the editing methods, Canva also provides a tool for your need. The online tool helps to illustrate your object clearly by giving background themes and outstanding elements. Of course, Canva can be purchased for individuals and groups, but you can try it for free by signing up.
Pros

Professional image editor with user-friendly UI.
Excellent for other edits like brochures and posters.
Cons

Many restrictions on the export settings.
5. GIMP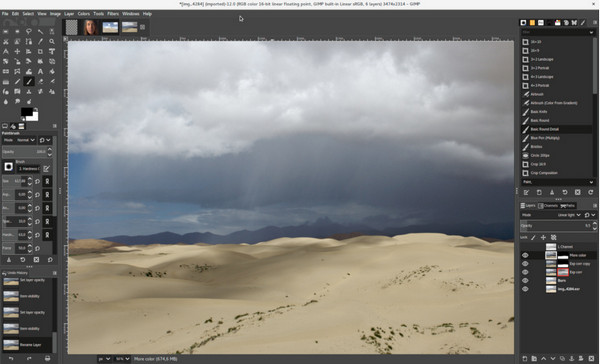 This Clipping Magic alternative is excellent for creating social media posts, blogs, and more. This means that GIMP is an ideal solution for removing the background of your picture. Moreover, it is open source, and you can configure its system however you like.
Pros

Average learning curve, so it is suitable for beginners.
Support almost all image formats for editing.
Cons

The selection tool is not precise.
6. CorelDRAW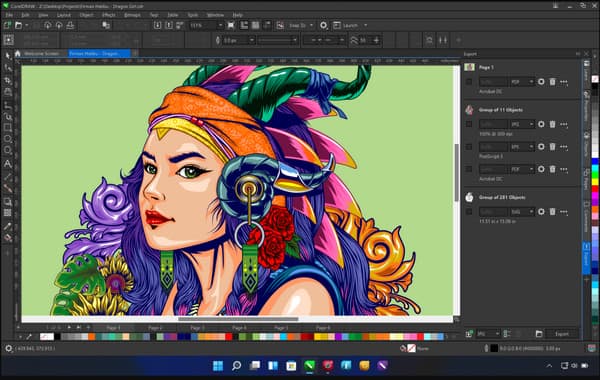 CorelDRAW is a fully-loaded toolkit used as an alternative for Clipping Magic to remove backgrounds. Of course, it is also an excellent tool for illustration, editing, typography, and more. If you are looking for a way to make high-quality output, CorelDRAW will suit your liking.
Pros

Versatile tools are excellent for designing and editing.
Provide over 100 templates for customization.
Cons

Resource-intensive, which results to slow performance.
7. Fotor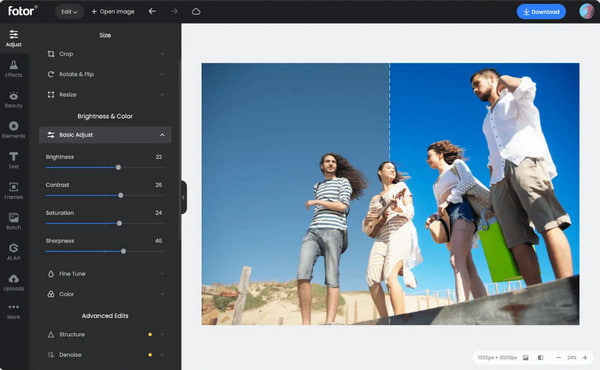 Fotor is an easy-to-use editing program that can be installed on Windows, iOS, and Android. The online platform is an excellent alternative to Clipping Magic as it covers almost editing tools you need. Most reviews say that the software has the potential to create business cards, posters, and promotions!
Pros

Very intuitive with updated features.
Suitable for multiple photo editing.
Cons

Some tools are challenging to learn and use.
8. Lunapic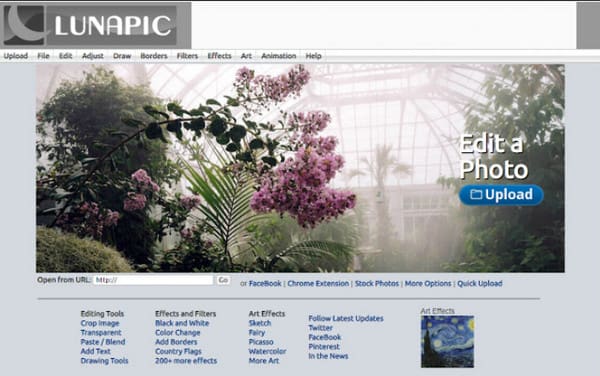 If you don't want to spend one penny to get a C2, Lunapic is the best pick out there. The website is intuitive, with all the tools provided in precise positions. Besides removing the background, you can add effects, animations, and other elements to increase the photo resolution online and for free.
Pros

Accessible to popular browsers without add-ons.
Excellent for quick photo editing online.
Cons

Old-fashioned interface.
9. PicMonkey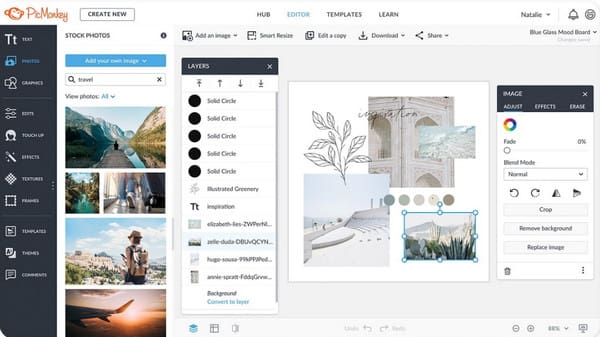 Instead of purchasing a pro photo editor to take time to learn to navigate it, PicMonkey should be your Clipping Magic alternative. It has a free trial version which you can try out its tools, but you can subscribe monthly for only $7.99. Even with a late Window version, PicMonkey can be used relatively.
Pros

Enable batching processing without delay.
Edit images with beautiful textures.
Cons

Recent updates cause login errors.
10. Pixelmator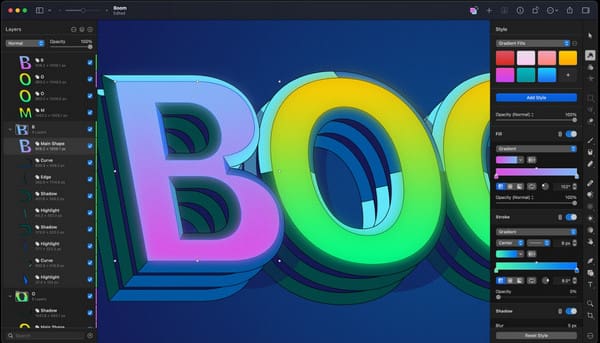 Edit pictures with Pixelmator's robust tools. Even with a poorly captured picture, this software helps to enhance it without too much work. In addition, Pixelmator has abundant features, including advanced settings, generating collages, and filter making. You can use the software on fully optimized Macs.
Pros

Flexible user interface with lots of technical functions.
Affordable pricing for a professional program.
Cons

Not available for Windows versions.
Part 3: FAQs about Clipping Magic
1. How to use Clipping Magic?

Go to the website and click the Upload Image button. Use the tools from the upper right corner to edit the cutout. See the preview from the left part of the interface and save the output by clicking the Download button.

2. How much does Clipping Magic cost?

Clipping Magic offers many subscription plans. The Light plan costs $2.49 per month with 15 credits. The Standard one is $4.99 for Bulk Clipping. And lastly, Pro costs $11.99 with 500 credits per month.

3. Can I use Clipping Magic on my phone?

Yes. Since Clipping Magic is an online tool, you can access it on your phone's browser. The process is the same with the desktop, but it might be challenging to use on a smaller screen. But you can also use other apps for photo editing, like YouCam Perfect, Background Eraser, and PhotoDirector.
Conclusion
Clipping Magic is a great online tool for removing and changing photo backgrounds, but there are chances that it's ineffective. But with the recommended solutions, you can edit pictures however you like! Remember that AnyRec Free Background Remover Online is an excellent free and professional editing option!
Related Articles: