2 Ways to Record Game on MSI Laptops with Best Performance
MSI Gaming Laptop is known for being one of the finest gaming laptops available, which provides the best gameplay experience. You can record on MSI Gaming Laptop and share the gameplay with other gamers. But how could we exactly initiate a screen recording process using this laptop? If you also wonder how, let this post tell you how! Continue reading this post to discover its 2 ultimate featured ways to record screens on MSI Laptop. Explore them now!
Part 1: MSI Gaming Laptop Performance When Recording Gameplay
Before exploring the 2 workable ways to record a screen on an MSI Laptop, let us first explore this laptop's features and performance while recording gameplay. Micro-Star International, or MSI, is a Taiwanese multinational corporation that develops computer hardware such as motherboards, graphics cards, peripherals, etc. They are known for manufacturing powerful gaming laptops like MSI, integrated with Intel, AMD, and NVIDIA components. Also, MSI laptops are infused with potent GPU and CPU and have more RAM. An example of an MSI Laptop that is currently one of the strongest contenders on the market is the MSI GT77 Titan. This laptop has a 13th-gen Intel Core i9-13980HX CPU, an Nvidia RTX 4080 12GB Laptop GPU, and 128 GB SO-DIMM RAM.
Another thing that makes Gaming Laptop MSI one of the best gaming laptops available on the market is its built-in features. This laptop offers its users with best and most clear Visuals, alluring Sounds, easy to use gaming Controls on its keyboard. It is also integrated with various technologies for streaming, such as Killer Ethernet and Wi-Fi 6E. These features are only a glimpse of what they can offer that other laptops can't.
Now, does an MSI Laptop Gaming perform well while recording gameplay? The answer is yes! With those powerful infused technologies, MSI provides the best performance, even if you are recording during your gameplay. As long as it has the best GPU and CPU and has more RAM, it will run smoothly without any issues. However, you must remember that not all MSI laptops are infused with powerful technologies, just like those mentioned. It will cause serious issues affecting your gaming experience if they are not.
Part 2: Record on MSI Gaming Laptop in Minimum CPU Usage with AnyRec
There is a way you can record MSI gaming Laptops with minimum CPU usage while recording the gameplay, which is AnyRec Screen Recorder. This tool was developed to obtain minimum usage on your CPU. You can enjoy better gameplay framerate while recording it without any performance issues! This tool is infused with hardware acceleration technology, enabling you to record gameplay in High Definition without lag issues. Moreover, it is also equipped to record games on your MSI Laptop easily.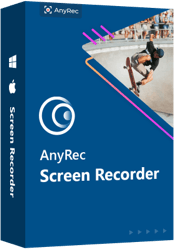 AnyRec Screen Recorder
Enable you to record your reaction during recording via Webcam and Microphone.
Support Customizable Recording Settings, where you can set Frame Rate and Quality.
Take less CPU usage while recording the gameplay to ensure playing it in influence.
Offer various video formats to export your gameplay recordings to share or upload.
Step 1.Install the AnyRec Screen Recorder tool on MSI gaming Laptop. After that, launch the tool and click the Game Recorder button. Don't forget to open the game you wish to record.

Step 2.Then, click the Select the game dropdown button to see various currently running sources. Find the game you wish to record and select it.

Step 3.To ensure the best quality recording, click the Record Settings button to set your recording and output preference. After that, click the OK button.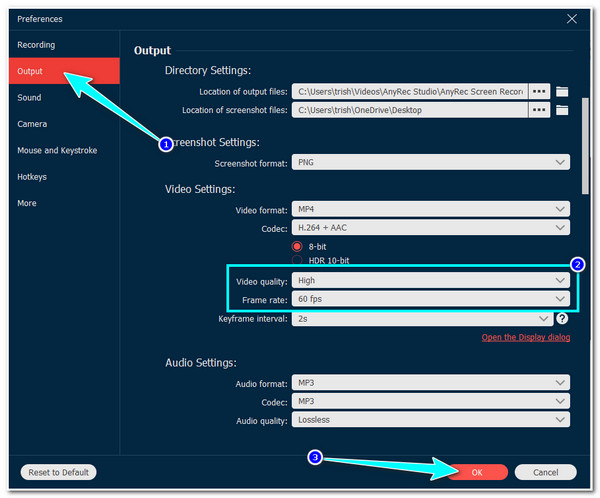 Step 4.To include your reactions to the recordings, turn on the Webcam and Microphone by clicking the Switch buttons. Once done, click the REC button to start recording.

Step 5.If you are done recording, click the Stop button. Then, the tool will preview the recording. You can trim unwanted parts to make it clean. Once done, click the Save button.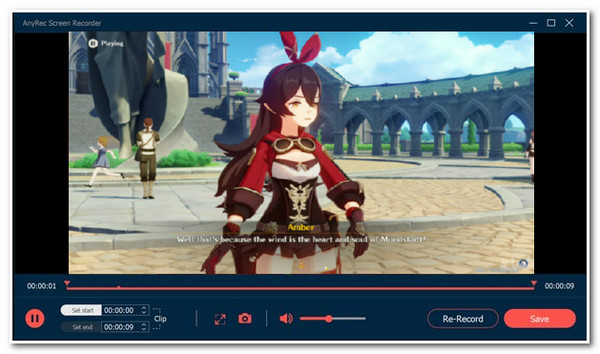 Part 3: How to Use Built-in Recorder to Capture MIS Gaming Laptop
Now that you have discovered the best way to record on an MSI Laptop, we recommend another way to record gameplay on MSI laptops: its built-in screen recording feature. Some MSI laptops run Windows 10 or 11 operating systems, and the Xbox Game Bar is a screen recorder for Windows 10 and 11 for free. However, unlike the first recommendation, this tool can't record games played on full screen. Moreover, it is also linked with various crash issues some users report. But you can still use this tool to record gameplay on your gaming Laptop MSI.
Step 1.On your MSI laptop, launch the game you wish to record. Then, press the Windows logo + G keys to open the Xbox Game Bar. Then, click the Start Recording button to start recording.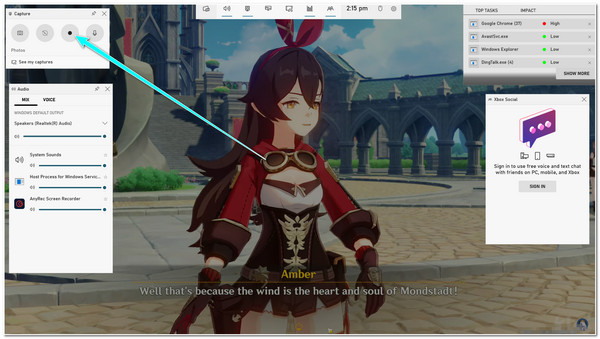 Step 2.Once you are done recording the game, tick the Stop button on the Capture Status bar floating on your screen. Then, your recordings will automatically be saved on your local storage.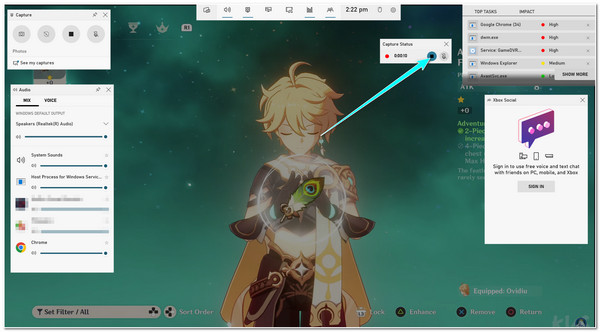 Part 4: FAQs about Recording on MSI Gaming Laptop
1. What would be the adverse effects of low CPU on an MSI Gaming Laptop?

A possible effect you would experience is that your gameplay will encounter a low frame rate per second which will cause stutter gameplay, resulting in undesirable performance. Moreover, it is also unplayable if the laptop is more powerful to handle the game.

2. How long can I record my gameplay using Xbox Game Bar on an MSI Laptop?

You can record gameplay on your MSI laptop using Xbox Game Bar for about 4 hours. However, there's no guarantee that the Game Bar will work between those hours, for it is often crashed. Alternatively, you can use the AnyRec Screen Recorder on your laptop, which is advanced enough to handle lengthy gameplay recordings.

3. Where do my gameplay recordings go after using Xbox Game Bar on an MSI Laptop?

Your gameplay recordings are automatically saved in the User folder, inside the Video folder, and compiled in the Capture folder. If you want to change their default location, you can use the AnyRec Screen Recorder. This tool enables you to select a specific file location to store your recordings.
Conclusion
That's it! Those are the easiest ways to record gameplay on an MSI Laptop! Some of the MSI laptops run Windows 10 or 11 operating systems. In that case, you can use its built-in game screen recorder, Xbox Game Bar, to record your gameplay highlights. However, you might experience inconvenience while using this built-in tool. Because of that, the AnyRec Screen Recorder tool still be the best option to record your extreme games on your MSI Gaming Laptop! Feel free to visit this tool's official website to explore its excellent features firsthand! Take your first step today!
Related Articles: