Goose Goose Duck: How to Record Smashes Among Us Game Video
Goose Goose Duck is a social deduction game where your teammates should work together to complete a mission. It is being played worldwide by millions of people, and prominent video-sharing platforms have shared a recorded video of this gameplay. Now, you want to try it as well. For that reason, you search how to record Goose Goose Duck gameplay. Fortunately, you've found the right place. In the following parts, you will know the best way to record it, and it will give you the best description of what the said gameplay is all about. What are you waiting for? Dive in right now!
Part 1: Best Way to Record Goose Goose Duck Gameplay
If you want to know how to record Goose Goose Duck game sessions without lagging, go for AnyRec Screen Recorder. It is a lightweight but powerful program that allows users to record screen activities, like virtual meetings, lectures, gameplay, etc. It comes with a built-in game Recorder to record Steam games, like Goose Goose Duck, easily. As you record it, you will encounter no lag in this game recorder as it supports hardware acceleration, and you're allowed to record webcam and voice.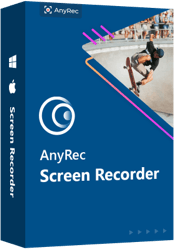 AnyRec Screen Recorder
The built-in Game Recorder lets you record gameplay quickly without lagging.
Offers the highest possible quality you desire when exporting the recording.
Comes with hotkeys for quickly pausing, resuming, and capturing when gaming.
Provides a preview window wherein you can remove unnecessary parts.
Step 1.Get AnyRec Screen Recorder for your Mac or Windows PC by going to its leading site. Click the Free Download button, then do the installation process.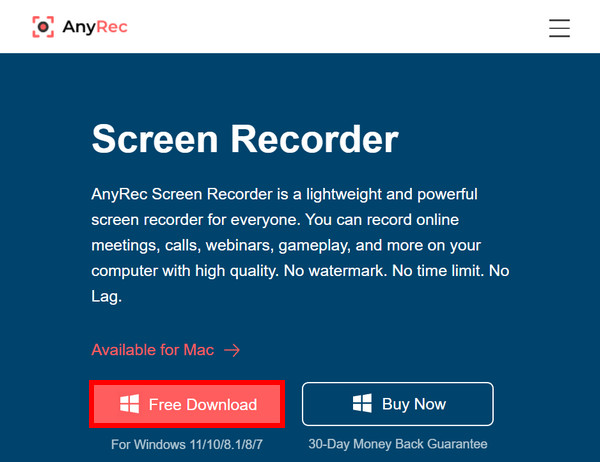 Step 2.Afterward, launch the game recording software. On the main interface, click the Game Recorder button. You will be given options to turn on Webcam, System Sound, and Microphone there.

Step 3.Now, click the Select the Game button and locate the Goose Goose Duck window. You can then click the Preference button to set the frame rate, output, and quality.

Step 4.Once ready, click the REC button. There will be a 3-second countdown before starting. You can now play Goose Goose Duck while the program records it.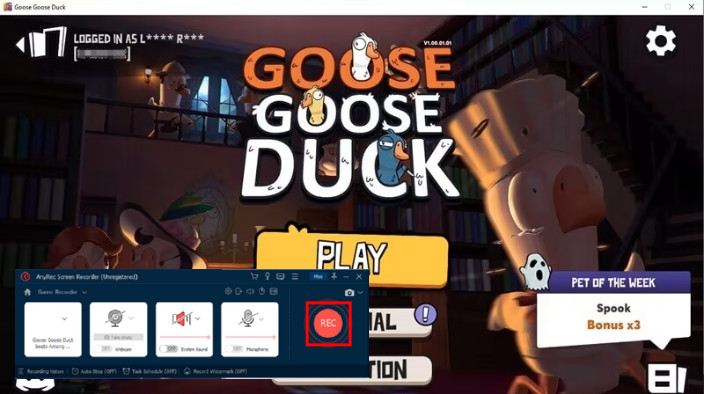 Step 5.If finished, click the Stop button. In the preview window, you can delete unwanted parts before you click the Save button. Later, go to Recording History to find your game clip and share it to YouTube, Facebook, and other platforms based on your need.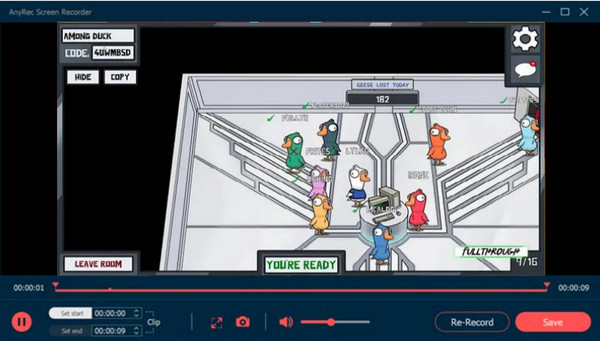 Part 2: What Is Goose Goose Duck
Much gameplay, mainly about completing a task with several players, has been record-breaking, like the Goose Goose Duck introduced on October 3, 2021 — made by Gaggle Studios. You can find it on Steam, and it is available for many platforms, like iOS, Android, Windows, and Mac. Players can voice chat or chat in the lobby in this social deduction game. It is once compared to another deduction game, Among Us. However, Goose Goose Duck expands quite a bit to the said gameplay; it added game modes and roles.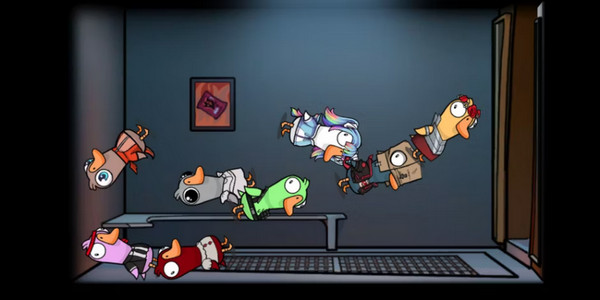 Here's what you can expect with Goose Goose Duck. It will start with you being either a duck or a goose; the ducks will pretend as geese and will eliminate the crew members. If you're assigned as one of the Goose, you will have to complete missions given to you, and when it gets completed before the ducks kill all the teammates, the Goose wins. Meanwhile, if you are assigned as a duck or the imposter, you need to eliminate all the geese before they get to complete their tasks. That's basically how you enjoy playing Goose Goose Duck.
It might not look easy as you start the game, but as you play it with others, it will become exciting and enjoyable at the same time. Furthermore, Goose Goose Duck has gameplay mechanics, so watch out for that. It also has a simple interface; you can access everything from the home screen without complex introductions. It includes all tutorials and guides you need to understand the gameplay quickly. Before you get to see all of these, hit the Play button. And when playing, there will be a virtual joystick to perform every task and move your character.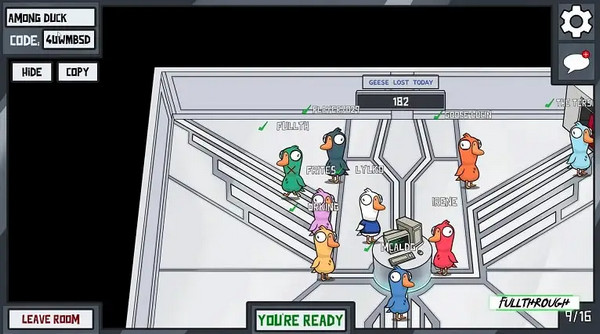 If you're looking for drawbacks to recording Steam games, users haven't reposted any issues when playing. However, like others, the game tends to lag when launched because of bugs or issues on your phone. But it will be fixed immediately when relaunching it, and the game will work more flawlessly than ever. The best part of it is you will get to enjoy it with family and friends. So, don't think twice, and go ahead and try the game!
Part 3: FAQs about Goose Goose Duck Game Recording
How many players can play on Goose Goose Duck?

The gameplay requires at least 5 players to be able to play it, and it is limited to 16 players in private or public lobbies for every four maps.

Do I need a mic to play Goose Goose Duck?

You can play Goose Goose Duck and record it even without a mic. But, if you don't want others to hear you, you can go to the Sound Settings and then click the No Mic Mode button. In this way, you can still hear others when they talk, but they won't be able to hear you.

Can I record the Goose Goose Duck even offline?

No. Goose Goose Duck is an online game you can search on Steam, meaning you can play and record it whenever you're online. If you have a terrible internet connection, the game might lag, and the recording won't be smooth, so ensure the connection is stable.

Where can I download Goose Goose Duck?

You can find it on Uptodown for Windows PC to get its latest version. While for mobile devices, you can download it on Google Play and App Store.
Conclusion
You now have an idea when talking about Goose Goose Duck. It is one of the famous social deduction games that can bring players worldwide to play together. It might push you to record this fascinating gameplay and share it with others. With the complete guide provided in this post, recording it is much easier now. And you can only do it with great ease if you're using the no-lag screen recorder, the AnyRec Screen Recorder. It is a powerful tool for recording a webcam, microphone, and screen simultaneously. Get it now for your Windows and Mac, and record Goose Goose Duck gameplay smoothly.
Related Articles: