Upscale Video to 4K – 2 Best Methods to Gain Clearer Picture on Computer
How to upscale a video from 1080P to 4K? This question may bother you when you try to upload a recorded video with higher quality on social media. Since people now are seeking higher video quality than ever, you may also be one of them. Therefore, it is good to learn how to upscale a video to 4K for a better visual experience or simply fix the terrible picture of your old videos. Buckle up and you will learn 2 methods below that help you to do so.
Part 1: How to Upscale Video From 1080P to 4K with Professional Ways
With software that is equipped with AI upscaling technology, you can easily upscale a video from 1080P to 4K or other resolutions to 4K. This kind of software can easily help you enhance the video resolution and will not ruin your video content. While the content below gives you a brief introduction as well as a guide to help you better learn how to upscale video to 4K with the two software on a desktop.
1. Adobe Premiere Pro
Adobe Premiere Pro is a prominent professional editor. Except for trimming or editing your videos in it, you may also upscale videos to 4K with the after-effects tool in Premiere. Luckily if you are a newbie to PR, then you can enjoy a free trial after downloading it from the official website. Meanwhile, as a professional tool in video editing, the best part about Premiere is that it can focus on the details of your video when processing and upscaling it for you.
Step 1.Download Premiere from Adobe's official website for free. Then, install and launch it.
Step 2.You need to create a new project and right-click in the material box to import a video as your material.
Step 3.Drag the video to the timeline and find the Detail-preserving upscale after-effect under the Effects & Presets section. You can drag this effect to the video on the timeline to apply.
Step 4.Afterward, you can adjust some detail parts on the Control Panel and preview the effects. Finally, click the File button and export it as a new video if you are done.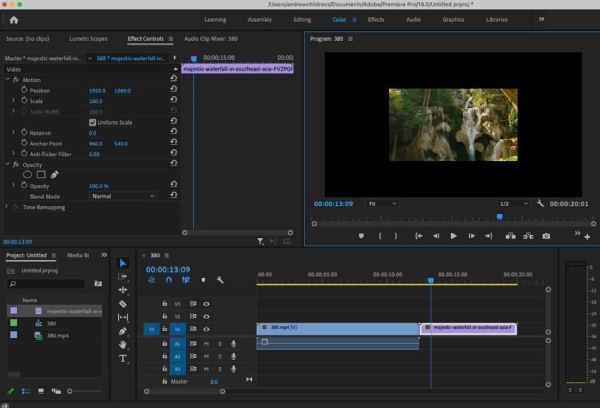 2. AnyRec Video Converter
For those who may find Premiere Pro hard to learn and expensive, AnyRec Video Converter is a relatively cheaper alternative option for you to upscale video to 4K with ease. You do not need to learn complex operations after installing the program, only a few clicks can help your upscale video to 4K easily. Additionally, not your video resolution is upscaled, but the video quality will also get improved from aspects like audio, picture effects, etc.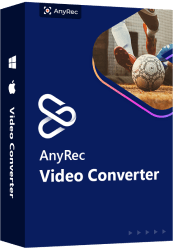 AnyRec Video Converter
Reduce video shaking or noise when upscale resolution.
Trim the video to upscale only part of the content.
Enhance picture effects by adjusting brightness and contrast.
Export upscaled videos to different formats for sharing.
How to Upscale Video from 1080P to 4K with AnyRec Video Converter
Step 1.After downloading and installing the software on your computer, you need to launch it. Then, to upscale videos to 4K, you need to click the Toolbox button and find the Video Enhancer tool. Click on it.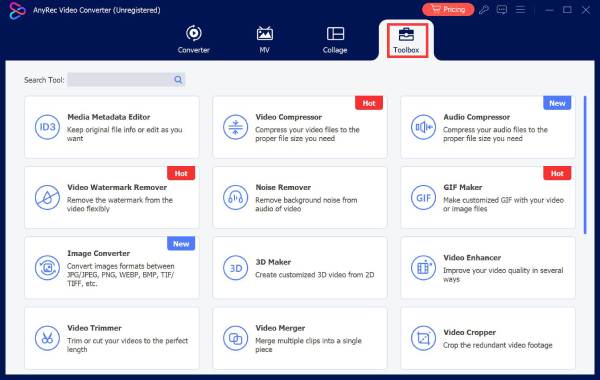 Step 2.Click the Plus icon on the popup and select the video you want to upscale to import. Next, you will see four options for video enhancement. You can tick Upscale Resolution to upscale your video to 4K and un-tick the rest.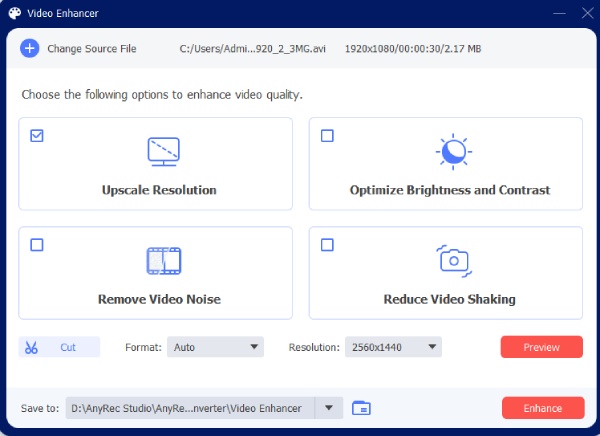 Step 3.Set a format by clicking the Format dropdown button. After that, select 4K as your final resolution from the Resolution dropdown menu. Finally, before starting upscaling, you may click the Preview button to check. Then, you can click the Enhance button to upscale.

Tips
If you are about to upscale the video for sharing purposes on social media, you may also trim the video before upscaling, apply filters to it, or even add GIFs to the video, which can enrich your content and all can be done in AnyRec Video Converter.
Part 2: FAQs about Upscale Video to 4K
Can I upscale a video to 4K online?

Yes, you can. Some online websites offer such upscaling services. However, improving a video's resolution takes a huge effort and requires a good performance that a common online tool may not be equipped with. Therefore, for better effects, you may turn to pro software for help.

Does 1440P equal 4K video?

No, it does not. 1440P is a different resolution from 4K and it is the middle ground between 1080P and 4K. They have different pixels and the full resolution of 1440P is actually 2550 × 1440 pixels.

Is there a free way to upscale video to 4K?

Sure, there is. HandBrake is a free and open-source choice for you to upscale video resolutions. And you can access this program on any system. You just need to change the encoder and bitrate of your video. Then adjust the constant quality option and alter the value of RF to 22-28, which stands for 4K.
Conclusion
From now on, you will have two effortless methods that can better help you upscale video to 4K. While Adobe Premiere is better at taking care of details in your video, the AnyRec Video Converter is still a good alternative that offers easy operations for beginners to upscale video to 4K.
Related Article