13 Best Happy Birthday Songs to Celebrate and Make Memories
Birthday is one of the most memorable celebrations for an individual, and it will only be completed with the Happy Birthday song sung by loved ones. While most people sing the English version, did you know that many versions are scattered worldwide? And mostly, they are translated into the native language. This post lists the popular country and their versions of the Happy Birthday song.
Part 1:13 Popular Happy Birthday Songs Over the World
Most birthday songs in different countries are sung traditionally. The only difference is the lyrics since they are translated into various languages. This part is also the ideal place to look for a version you want to sing for a foreign friend.
1. Feliz Cumpleaños (Happy Birthday) - Spanish-speaking countries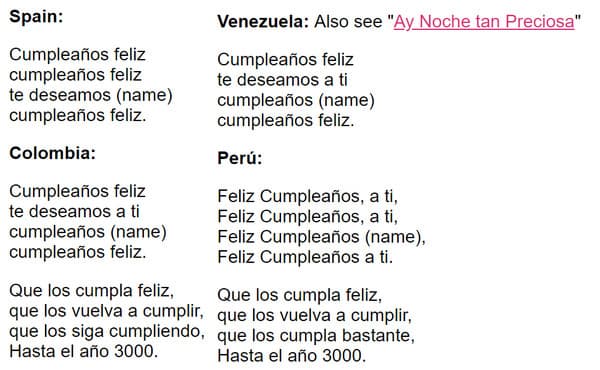 Most countries, such as Peru, Cuba, Venezuela, and Spain, use this version to celebrate a birthday in a family or friend group. The tune is the same as the English's, with a slight difference in lyrics. The Spanish translate to "Be happy, happy on your day/Friend, may God bless you." A shorter way to sing the song is "Feliz cumple."
2. Zhu Ni Sheng Ri Kuai Le (Wishing You a Happy Birthday) - China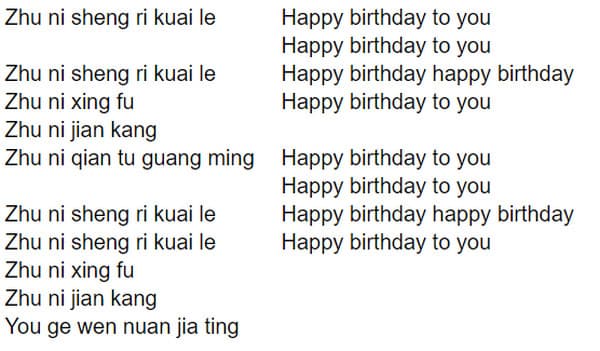 If you have a Chinese friend whose birthday is fast approaching, you can learn the Happy Birthday Chinese version. The song translates to "Happy Birthday to you," but you might need time to practice the pronunciation since it is challenging.
3. Tanti Auguri a Te (Best Wishes to You) - Italy

Other than their delicious food, Italian often celebrate birthdays with a short song for the celebrant. Tanti Auguri a Te is an Italian translation for "Many Wishes to You." This is one of the common expressions for greetings, including Buon Compleanno as Happy Birthday!
4. Paljon Onnea Vaan (Congratulations to You) – Finland
Finland has a simple song for birthday celebrants, and Paljon Onnea Vaan is just the translation for Happy Birthday. Sing a song for your Finnish friend and make a toast!
5. Alles Gute zum Geburtstag (All the Best on Your Birthday) - Germany
German people usually use the English version of Happy Birthday at any party. However, Alles Gute zum Geburtstag is commonly sung to the celebrants. It is also in the same tune as the English version.
6. Sretan Rođendan (Happy Birthday) – Croatia
Croatians sing Sretan Rođendan, the same as the Happy Birthday song. They also use the English version, but you might put in some effort if you have a friend from Croatia.
7. Parabéns Pra Você (Congratulations to You) - Brazil
This version has a bit changes in the translation. Still, it is sung in the same tone as the other versions. Birthdays in Brazil and other Portuguese countries are served with lots of singing and Molotov cake.
8. Sto Lat (One Hundred Years) - Poland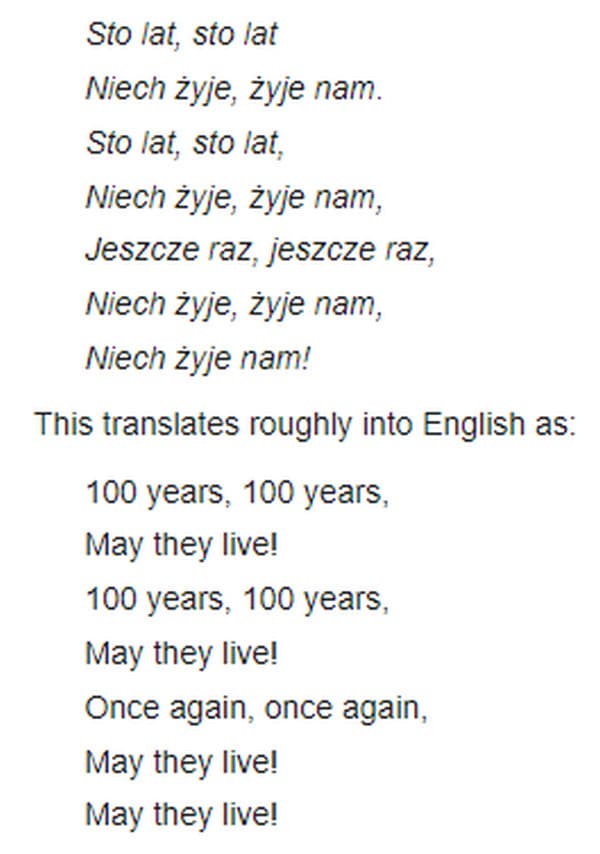 Sto Lat is a traditional Polish song, which is not only sung on birthdays but also on some other format occasions like weddings and name days. This version can only be sung without kids, which refers to alcohol consumption.
9. Bon Anniversaire (Happy Birthday) - France
French birthday song comes in different versions. Many students find the song a learning material, as it provides pronunciations and letter combinations. Ensure you sing with correct diction so as not to offend French.
10. La Multi Ani (Happy Birthday) - Romania
Singing the Romanian song has more meaning than the repeated word. The translation says," Happy Birthday/Many more years/Good health, Days with no clouds, and happiness."
11. Til Hamingju Með Daginn (Congratulations on the Day) - Iceland
Its definition comes from the word Til Hamingju, which means 'Happiness.' then, it is followed by the word meo (with) and dancing, which translates to (the day). It is associated with birthdays, as well as other celebrations.
12. Saeng il chukha hamnida (Happy Birthday) - Korea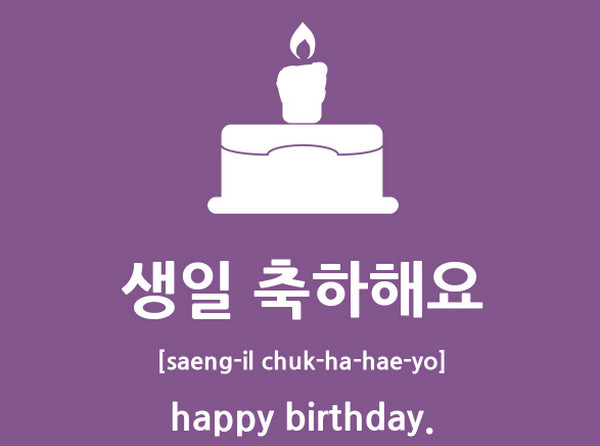 Saying 'Happy birthday' comes in different forms, but singing it will be all the same. You might as well practice the words because it is low-key a tongue-twister.
13. Maligayang Bati (Happy Wishes) – Philippines
Similar to other countries using the English version of Happy Birthday to You, Filipinos still use this version. The translation means 'Happy Greetings!' which is an excellent way to congratulate the celebrant for growing older.
14. Janam Din Mubarak Ho (Happy Birthday) - India
The Hindi version can be mixed with the English version. For example, you can sing "Janam Din Tumhe! Mubarak Ho Mubarak/Janam Din Tumhe! Warsh Bit Jaane Ke Baad Aaj Aaya Hai/Happy Birthday to You!"
15. Grattis på födelsedagen (Congratulations on Your Birthday) - Sweden
Suppose you are in a band; best to sing the Swedish version of Happy Birthday in various genres. You can try genres such as Ragtime Piano or a simple guitar version with a group singing. And if you want to mix songs, you can enhance songs before doing it.
Bonus Tips: How to Play Not Downloadable Happy Birthday Songs
A video has an impact on birthday celebrations. But what if it needs to be downloadable? AnyRec Screen Recorder helps to capture audio in the best quality. The desktop program has a straightforward interface where you can easily play, pause, and stop the recording. It has a wide array of supported video and audio formats from which you can export clips as MP4, WMV, MOV, etc.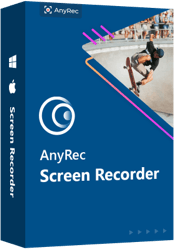 AnyRec Screen Recorder
Excellent quality to capture not downloadable video, online meetings, gameplay, etc.
No time limit, and record the songs in long videos in consistent quality and resolution.
Set the sound from system sound and microphone when recording the birthday song.
Export the Birthday songs in different formats and directly share them to social networks.
Part 2: FAQs about Happy Birthday Songs
What is the origin of the Happy Birthday to You tune?

The famous song came from the song Good Morning to All from 1893, credited to American sisters Patty and Mildred J. Hill. However, the claim about composing the melody by the sisters will be disputed later.

How many languages are translated for the Happy Birthday song?

The popular song has been translated into over 18 languages. Although some countries change the lyrics in some way, the melody is still followed by the majority. Surprisingly, Happy Birthday to You is the most recognized song in English, followed by For He's a Jolly Good Fellow.

What are the best birthday songs other than the traditional song?

You can use modern ones if you want to sing a different song for a loved one. Try Birthday by The Beatles, Birthday by Destiny's Child, Older by They Might Be Giants, Birthday Cake by Rihanna, B'day Song by Madonna, and Birthday Song by Don McLean.
Conclusion
Birthdays are different worldwide, whether it is food, clothes, or methods. Still, a simple happy birthday song can make the day more special for the person. As a bonus tip, with the Sound recorder in AnyRec Screen Recorder, you can capture the sound from the videos you need for the celebration. Click the Free Download button to try its features.
Related Articles