How to Add Music to an Instagram Video without Copyright [For Story, Reel, etc.]
Whether you need to add music to an Instagram post, story or reel, the popular music is always a plus for the Instagram video. But the copyright is the major restriction you should know. Even on Instagram, you can post reels and get a lot of likes in a matter of time. It provides editing features for you that help include audio. If you want to post a reel on Instagram, this post will teach you how to add sound to Instagram posts.
Part 1: How to Add Music to Instagram Posts without Copyright
The hardest part of posting a clip on Instagram is to get a permission for using a popular song. Getting inspiration from people who became famous because of their childhood pictures and the right song to accompany them. But you might have encountered some videos online has no sound, and the social media platform may remove the music used, or in the most unfortunate situation, it may take down an entire post. You can still jump to the trend when you discover an effective way how to add music to an Instagram post without getting copyrighted.
Thankfully, Instagram has a new feature that notifies users when a piece of copyrighted music is being used to live stream, Insta Stories, and other postings. It will give you the time to choose another song to play. Aside from this helpful new feature of Instagram, the platform also gives you rules to avoid getting copyright. You must abide by the rules if you don't like getting your posts taken down:
◆ Post your own video when sharing a sound that is prone to copyright.
◆ Make your post short. This is because the longer your videos are, the more they are likely to be restricted.
◆ Posting a film with a live performance of a singer or a band is not off-limits.
Part 2: How to Add Music to Instagram Post on Windows/Mac
As you may know, the Instagram PC version does not include Story and Reel postings. Although it will not restrict you from viewing your friends' posts, there is no way to post yours unless you use your smartphone. But if you still want to learn how to add music on Instagram, AnyRec Video Converter is the best tool to use. The software is packed with the editing features you need, including a professional video trimmer, cropper, merger, and beautiful filters. It also offers configurable output settings, where you can change the video encoder, bitrate, quality, and other data. The most exciting part about this software is you can add unlimited popular songs easily. Try AnyRec Video Converter to add music to an Instagram post!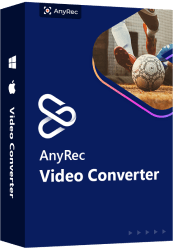 AnyRec Video Converter
Add music for Instagram postings, such as on newsfeed, Story, and Reel, with the best quality.
Provide advanced audio editing features, such as cut out the desired audio parts, boost audio volume, etc.
Tweak the sample rate, audio codec, audio volume, length, and more for the music files before inserting the file.
Fast process speed up to 50x while keeping the video's resolution, quality, and data in good condition.
How to add music to an Instagram post with AnyRec Video Converter:
Step 1.Download the software to your device. You can visit the official webpage by clicking the Free Download button. Once installed, launch AnyRec Video Converter to add the desired music to your Instagram post. Click the Add button at the center of the interface to upload a video.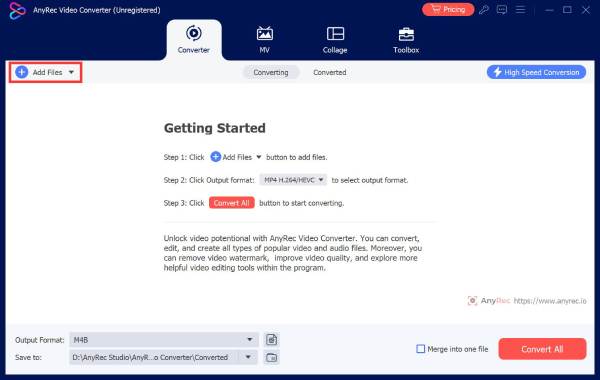 Step 2.Once uploaded, click the Edit button (Star Wand icon) under the imported file to the editing window. Then, click the Audio button to add music to your Instagram post. You can disable the original sound of the clip and click the Plus button to add another audio track from your folder.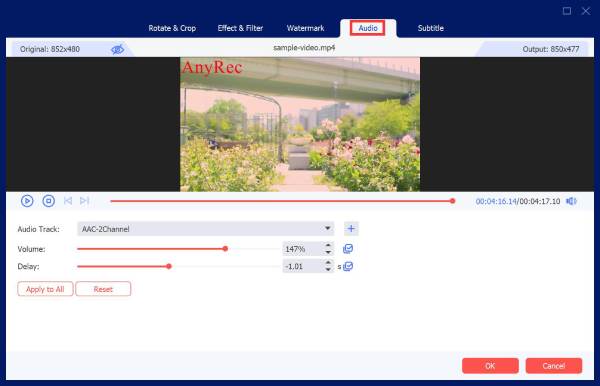 Step 3.The setting also allows you to fix and fit the audio to the video's transition and boost the volume by up to 200%. Other features you can use to beautify your video include a cropper, rotator, filters, etc. You can also make your own watermark from the Watermark section.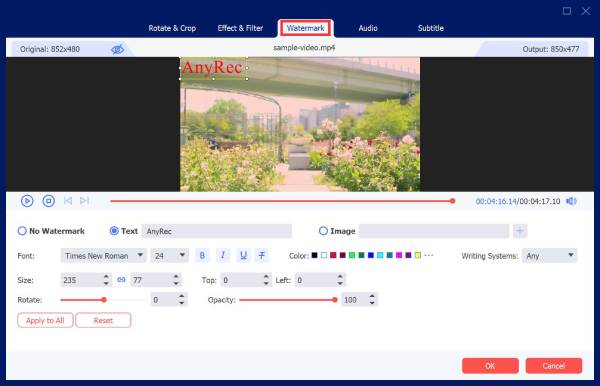 Step 4.After editing the clip, click the OK button to save all the changes. As your output needs to be saved to a folder, you can browse the designated folder path from the Save To option at the bottom part of the interface. Then, click the Convert All button to start the saving process.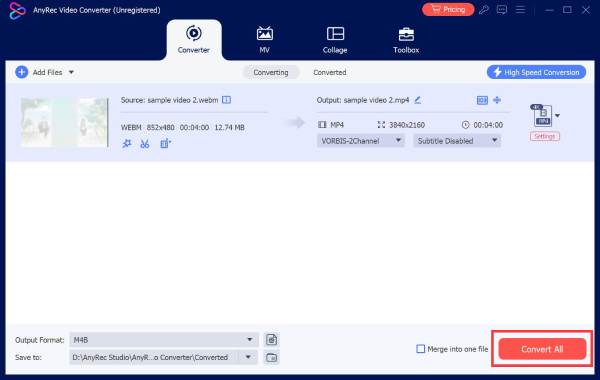 Part 3: How to Add Music to Instagram Post on iPhone/Android
It is easier to know how to add music to an Instagram post with your smartphone. The social platform gives you the entire function for editing photos, videos, and music. But still, there are lacks that might hinder your video or photo posting. Instagram does not support all songs and only gives you the most trending ones at a short length. At least, using the Instagram songs will not get you copyrighted once you post your video to your newsfeed, story, or reel.
How to add music to an Instagram post on iPhone/Android:
Step 1.Open the Instagram app on your phone and tap the Add button at the top right part of your screen. Select which kind of posting you want and proceed to the next step.
Step 2.record or upload a video clip from the camera roll. When you are in the editing section, tap the Audio button from the left part of the screen. Search for the song you want to include in your clip. You also need to trim the video if necessary.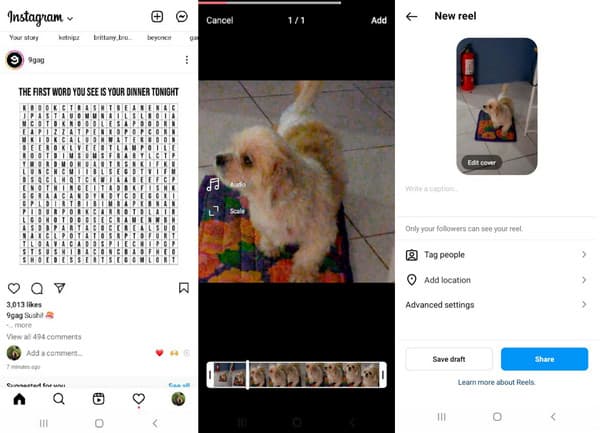 Step 3.Then, tap the Add button to go to the next step. Share the clip with your favorite song. You can also tag people you are with and add the location where you shoo the video. Tap the Share button to wrap it up.
Part 4: FAQs about Adding Music to Instagram Post
Can I add music to my Instagram newsfeed post using my PC?

Unfortunately, the popular platform does not provide a broader range of editing features, unlike the mobile version you can resize the video. You can only post a photo or video and edit its aspect ratio. Moreover, Instagram on the PC version does not provide a way to create story or reel clips.

Can I add music to my Instagram live?

Yes. The platform will permit you to play a 90-second length of the song. You will receive a note to notify you to disable the sound. However, it is allowed to have recorded live performances played on Instagram live.

How to post videos with music on Facebook and Instagram simultaneously?

All you have to do is to link your accounts to each other. Go to Instagram's settings. Click the Account Center button under Meta. Then, click on your profiles across Facebook and other social media apps.
Conclusion
How to add music to an Instagram post? The social media app already offers the best editing features like TikTok's. But the problem still revolves to getting copyrighted when using a popular song. And also how you can't post a video on the Instagram PC version. AnyRec Video Converter is the best solution to add music, filters, and enhance video clips before posting them to your virtual accounts. Try it today!
Related Articles