20 TikTok Dance Trends That Are Popular and Easy-to-learn
Following the TikTok dance trends is a good way to make your videos go viral among young people. However, it is filled with short and funny videos or a dance steps. Memorizing the steps or dancing to those songs has become the everyday routine of Gen-Z, even millennials. So, how to choose the best TikTok dance trends to make you relax or show the talent by sharing them on the app. In the following parts, you will see a list of up-to-date TikTok dance trends that are easy for you to learn.
Part 1: Top 20 TikTok Dance Trends You Should Try
By far, the Renegade dance trend on TikTok is the most popular, with more than 29.7 million users trying the dance craze. However, after this, many videos are going viral and trying to break out Renegade's influence on the TikTok world.
All dance steps have a specific style that is easy to follow, and everyone will be into dancing once they have tried it. And that TikTok dance trend is always on your For You page; imagine that! To see the TikTok dance trends that grew in popularity over time on TikTok, keep reading to see the list of the top 20 dance crazes.
1. Made You Look
This song, Made You Look, a new single by Meghan Trainor, has become a viral TikTok dance. The dance trend was created by TikTok stars @/brookieandjessie. And days before it was posted, Meghan shared their dance version.
2. Wednesday Dance
The Wednesday dance, choreographed by Jenna Ortega herself, is a scene from the series Wednesday that became iconic and inspired many TikTok users to dance along. With the song Bloody Mary by Lady Gaga, the dance scene greatly impacted TikTok dance trends.
3. Ting Ting Tang Tang
Ting Ting Tang Tang is a TikTok dance trend with a fun tune. It is one of the latest dance crazes on TikTok that is a remix version of a Vietnamese pop song, See Tinh. Plus, it is one of the dance trends that has easy-to-follow steps.
4. Jiggle Jiggle
Jiggle Jiggle is a song that was a viral rap track by Louis Theroux. It was named one of the most-played songs on TikTok and completely took over the TikTok world in 2022, which more than 2.6 million videos have used.
5. Last Christmas
Another Christmas classic that went viral is Last Christmas. Last Christmas's trend went viral, starting from the verse "Me? I guess I was a shoulder to cry on". Like the other Tiktok dance trends that have complicated steps, you can easily follow this dance craze.
6. About Damn Time
The song, About Damn Time, by Lizzo became one of TikTok's dance trends. TikTok creator Jaeden Gomez made it, and Lizzo has acknowledged it multiple times as she performed it on her account as well as recorded a dance tutorial.
7. Left and Right
When Charlie Puth and BTS Jungkook released the song Left and Right, it dominated TikTok. The song was viral with over 3.2 million uses when a sped-up edit track was shared on TikTok. Many artists have followed and done the Left and Right.
8. Jingle Bells
After the dance challenge, Last Christmas became a hit. Another Christmas song has gone viral on Tiktok that brought out many TikTok dancers, and this is the remix of Jingle Bells Rock.
9. Out West
One of the TikTok dance trends, Out West, was made by Richmond, who wasted no time creating easy steps as he created the dance after its release. The dance steps include a simple one, simply moving your hips and arms.
10. Rude Boy
The Rude Boy went viral after Rihanna performed in the Super Bowl Mix. You will see many people on your For You page doing their version of the song Rude Boy and dancing to the songs on repeat.
11. Boom, Shake, Drop
Another song that was made famous because of the influential dance steps is the Boom, Shake Drop. It was one of the latest TikTok dance trends, and using a lot of energy when dancing to it is a must.
12. Hundred Miles
The Hundred Miles dance trend on Tiktok contains easy-to-follow steps that are easy and fun to do with your friends. It was danced in a sped-up remix version in TikTok.
13. Don't Start Now
A song by Dua Lipa, Don't Start Now, became a hit viral on TikTok, especially during lockdown. It has been danced by many creators and artists as well.
14. Say So
Say So by Doja Cat is fueled by TikTok, with over 16.8 million users trying out the dance. The song became part of the TikTok dance trends when Haley Sharpe created the song with a catchy dance.
15. WAP
The song WAP by American rappers Cardi B and Megan Thee Stallion is another energetic TikTok dance trend. Brian Esperon, a YouTube choreographer, shared the dance steps, and by the next day, the dance steps became viral.
16. Renegade
As you know, Renegade comes with a quick, multiple-step dance that was everywhere on TikTok around September-October 2019. Creator Global Jones shared her choreography on the app, and soon, people started following the same steps.
17. Number One Baby
This dance craze is next to Renegade, as it dominated TikTok from the same year up to 2020. It started with the hands and arms movements, and with these simple steps, people started their videos.
18. Give it To Me
The song Give it To me was made back in 2007 by Timbaland. It became one of the TikTok dance trends 15 years later. The song has a catchy beat, allowing users to enjoy the TikTok dance challenge.
19. Sexy Back
This dance challenge was the most famous in the 2020 summer but is still seen on the For You page in 2022. The TikTok dance started with @/jenniferjeppssson, who shared the video dancing with the songs along with the choreography.
20. Savage
Megan Thee Stallion's song Savage was a fan-favorite TikTok song in 2020. The dance challenge was made by Kera Wilson and ended up becoming one of the TikTok dance trends. It has over 14 million videos made by users doing the challenge.
Part 2: Use AnyRec to Edit TikTok Dance Trends Video
After doing one of the TikTok dance trends, you must want to make additional edits to make it more attractive. Use AnyRec Video Converter to get the work done. The program can give you the best tools and features! It lets you quickly create a video using powerful editing functions, like applying effects, themes, cropping, rotating, etc. Furthermore, it has an advanced enhancer with AI so that you can get a higher-resolution video - no worries about posting dance trends on TikTok. Even if you're a beginner, you can get your fantastic video quickly here with Any Rec.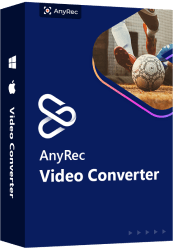 AnyRec Video Converter
Provide a built-in MV maker with many presets and themes you can use for your video.
Equipped with a preview feature, letting you check all the changes made.
Offer you pre-made themes, transitions, filters, and background music.
Can remove video noise from your video, making it look cleaner than before.
Step 1.Launch AnyRec Video Converter on your computer. Then, go to the MV tab to get started. Ensure you have saved the video you took on your computer; click the Add button to open it into the program.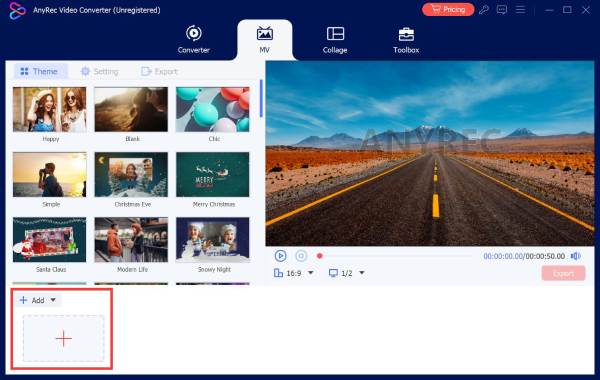 Step 2.Hit the Edit button, wherein you can rotate, crop, add effects, filter, etc. Under the Crop tab, you can resize the video for TikTok according to the requirements. Don't forget to check all the changes you've applied on the right pane. Click OK if done.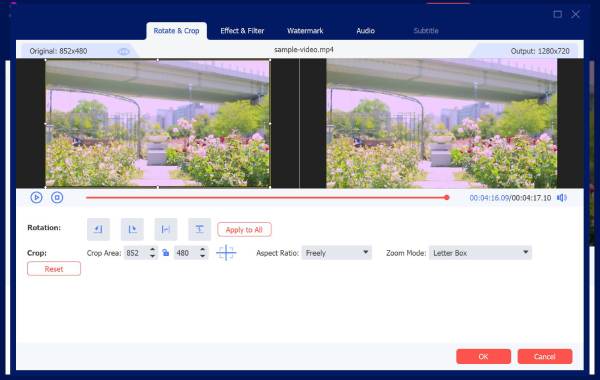 Step 3.On the Theme section, select your preferred theme to apply. Then, add a start/end title and make edits on your audio in Settings.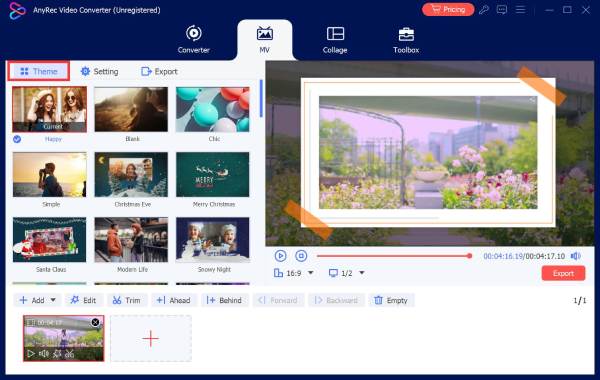 Step 4.If satisfied with your work, you can go to Export to adjust some video settings to maintain the quality. And finally, click the Start Export button.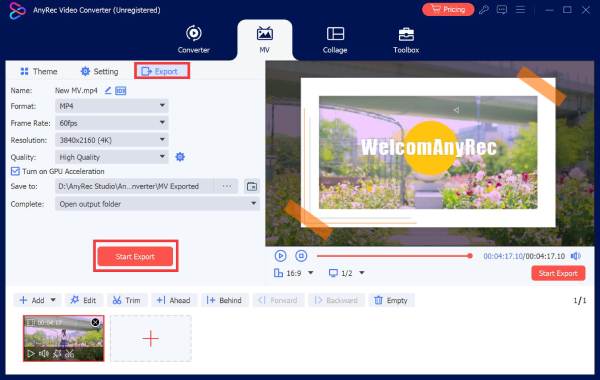 Part 3: FAQs about TikTok Dance Trends
How to find new TikTok Dance trends?

Go to the Discover page on TikTok. It will display a wide range of current trends and see other creators. You can pick the desired one to learn.

What genre are most of the TikTok dance trends?

Most of the dance trends on TikTok contain the same steps and have the genre Hip-hop. But you can find some simple dance trends, which needs no dance basics.

Who started the most popular TikTok dance trend?

The rise of the most popular dance craze on Tiktok, Renegade, was started when Charli D'Amelio shared a video dancing.
Conclusion
That is all about the TikTok dance trends in 2023! If finding the easiest dance trend is difficult, you can always return to this post and see the 20 TikTok trends and get more TikTok video ideas. After doing the video, don't forget to edit it with an ideal program to stand out when you share it on TikTok. Always go to AnyRec Video Converter and take advantage of its powerful editing features.
Related Articles