What Is Avatarify: AI Photo Editing with Deepfake Algorithm
AI tools are becoming popular these days, and you would want to jump to trends with image, music, and video generators. Meanwhile, Avatarify allows you to put movements to your photo, offering free services. But since the app is relatively new, you can find other alternatives to edit your pictures with unique movements. Read further to see other apps like Avatarify.
What Can Avatarify Do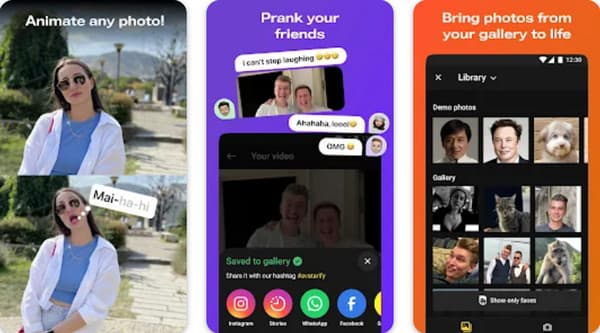 The app is specialized for animating still images, free to download on Android and iOS. It has an advanced neural network to trace and input movements to an uploaded picture. This means the user can apply any facial activity, including singing, talking, laughing, etc.
This app offers a free trial version, allowing users to see its potential and further. Avatarify is available on Google Play and App Store, with over a million downloads from people around the globe. You can also purchase one of its premium versions to unlock more features and songs.
Avatarify Popular Filters
When you install the app, various filters and songs are available for you to try. Just tap a photo to see the movement with a matching song. Then, if you like the filter, tap the Add Photo button to customize your own. Since there are more filters to try in a day, here are some recommendations:
Celebrities and popular shows from the Trending section.
All-time favorite memes from TikTok, Facebook, and Instagram.
Old photos from nostalgia using 70s, 80s, and 90s songs.
Is Avatarify Worth Using
Avatarify is an enjoyable app to create an animated photo, but some users still need to learn about its functions. Its Deepfake AI algorithm must be more accurate for many users, although it still depends on the movements applied to the photos. Most reviews also mention unworthy premium purchases because of the lack of free trials. It is up to you to choose, but here are some factors you need to consider for Avatarify:
Pros

Popular songs and filters are provided.
Share edited photos on social media.
Accept any image from the phone gallery.
Cons

Does not all allow download for customized images.
Distorted final output with watermarks.
Only three tries per day.
Suppose you want to try the premium version of the app, here is the complete list of plans you can subscribe to:
$2.49 - WEEKLY PREMIUM
$34.99 - YEARLY PREMIUM
$34.99 - YEARLY 3 DAYS TRIAL PRO
$3.49 - WEEKLY
$3.99 - MONTHLY PREMIUM
$34.99 - 6 MONTHLY 3 DAYS TRIAL
$5.49 - WEEKLY 3 DAYS TRIAL
$39.99 - YEARLY 3 DAYS TRIAL
$5.49 - WEEKLY
$6.99 - WEEKLY
Top 5 Avatarify Alternatives
For more enjoyable photo editing, here are alternatives similar to Avatarify. Remember that these apps are popular with unique features, including Deepfake AI algorithms and overall performance.
1. FaceLab: Face Editor, Aging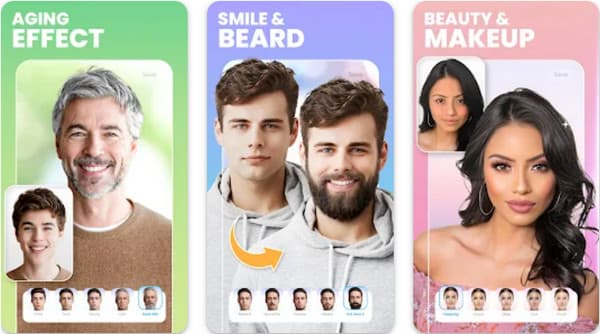 This app provides fun filters that allow you to swap gender, enhance beauty, and manipulate age looks. Its interface is full of functions, giving the user to control the effects and filters for natural looks. Do a complete makeover by choosing your hairstyle, beard, skin tone, and more. FaceLab is available in a free and paid version, unlocking more features, depending on your plan.
2. Faceover Pro: Photo Face Swap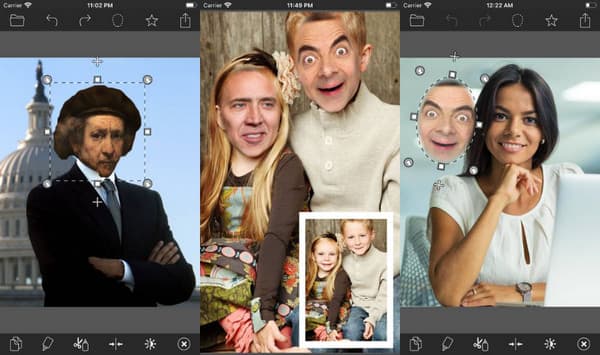 This alternative is designed to swap faces for enjoyable moments with your friends. You can be random in choosing faces, such as your friend's faces, celebrities, etc. Faceover is entertaining, with an easy-to-use interface and more filters to apply to photos. You can download this app on Android and iOS, but it is also available on Windows 10 via Bluestacks.
3. Photoleap: AI Art Photo Editor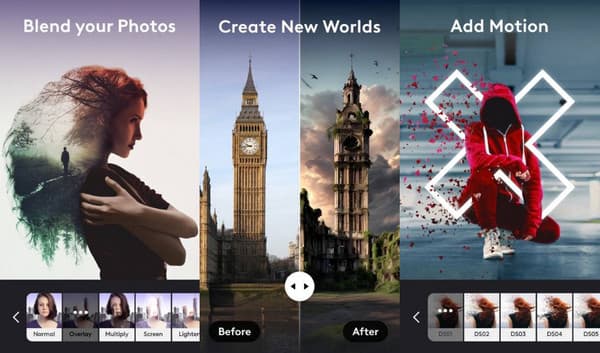 One of the most potent editing apps on Android and iOS. Photoleap is an all-in-one app that allows you to edit, create, and enhance pictures with its AI algorithm. Like the Avatarify app, you can add fast or slow-motion effects on iPhone and Android to the faces with realistic movements. It is also a convenient app for editing, such as graphic designs, street or contemporary art.
4. ToonMe Cartoon Photo Editor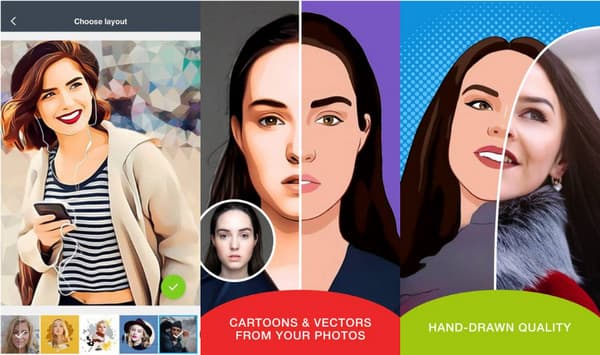 This app is a new way to edit pictures with its cartooning filters for faces and images. You can choose any effect to animate images with just one tap, including abstract and modern art. It is a free app, but ToonMe also offers in-app purchases to edit pictures further.
5. Typotastic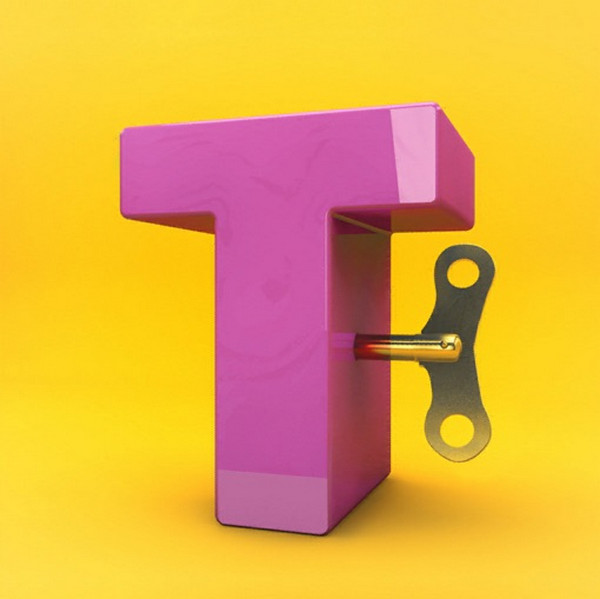 Another way for enjoyable editing is to animate text. Typotastic is an essential app that creates 3D text on photos with built-in fonts, effects, and styles. Users can set it to a video on a loop, perfect for media advertisements and promotions. You only need to upload and customize a text image with any selected effects, and you are good to go.
Bonus Tips: Edit Avatarify Videos
AnyRec Video Converter is a professional video editor to edit images further. After generating funny pictures with Avatarify, you can use this tool to remove the watermark, trim, and upscale it. Since the app does not match the audio progress, you can edit it here with the Audio Sync tool with delay and volume booster. Free download Video Converter on Windows and Mac.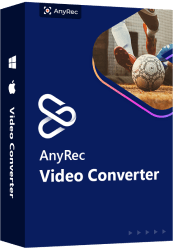 AnyRec Video Converter
Edit Avatarify outputs with built-in effects and filters.
Adjust video and audio speed to fit perfectly.
Have excellent results for edited Avatarify videos.
Support all video formats to edit and output.
FAQs about Avatarify
1. How to use the Avatarify app?

After installing the app, launch it on your device. Choose a sample from the main interface, then tap the Add Photo button to upload your picture. After the app generates the picture with movements and a song, you can save it and post it on social media.

2. Is it safe to use the Avatarify app?

Yes. Some users are concerned about the app's invasion of privacy, which has been an issue since 2021. So, it is best to use additional protection on your phone or try only a demo image on the app to avoid privacy issues.

3. Do I need to pay for Avatarify?

No. It is free to download and try some of its filters and effects. However, you will still need to pay to remove the watermark and unlock other features. You can purchase the premium plan starting at $2.49.

4. Can I use the app on Windows?

Yes. You can download it on Windows from multiple sites. However, one way to use the app on the desktop is to install an emulator like Bluestack, so you only need to connect your phone to a computer.

5. Which device version can I download Avatarify?

The minimum requirement for Android is 6.0 and higher versions. Meanwhile, you can install the app on iOS 15.0 and later.
Conclusion
AI is taking over apps today, and you can't stop using their funny filters and effects. While Avatarify has limited editing features, you can find more alternatives to edit pictures of your friends and family. Try AnyRec Video Converter to enhance the quality and movements further.
Related Articles: