LetsView Review – Is It the Best Screen Mirroring Tool
Watching a movie on a bigger screen is enjoyable, as you will notice all the details about your favorite movie. While you have a video on your phone, the LetsView app allows you to mirror it to your computer or PC. LetsView has received recognition from many users, but you can find out more about it with this post. Moreover, this review includes the recommended alternatives for phone mirroring.
Part 1: In-depth LetsView Review: Is It Worth Use
The app is a free screen mirroring tool compatible with platforms like Android and iOS. It enriches entertainment by casting a phone's screen to a PC with the original audio effect. Unlike other mirroring apps, it can wirelessly connect devices without Wi-Fi. Furthermore, it does not compromise the visual quality even while expanding the display. For other features included, see the list below:
Features:
Cast the computer screen to a mobile device or tablet.
Built-in screen recording with audio.
No required external AUX cable to synchronize sound to video.
able live streaming to YouTube, Instagram, and Twitch.
Support video, image, and document casting to a bigger screen.
LetsView supports multiple systems for screen mirroring, including Windows, Mac, Apple, and Android TVs, and many love its functions. But somehow, some users need help with the app, leading to positive and negative reviews. To cut short it short, here are the app's pros and cons.
Pros

Quickly connect the smartphone to the computer.
Easy navigation for setting up display and audio.
Set the video quality to standard settings.
Completely free without feature limitations.
Cons

Disconnect devices randomly.
No other connecting options like USB Cable.
No device control on Android and iOS.
Part 2: Top 3 LetsView Alternatives
While the app needs more upgrades, trying another screen mirroring app is best. In this part, here are the top three apps with elaborate details.
1. AnyRec Phone Mirror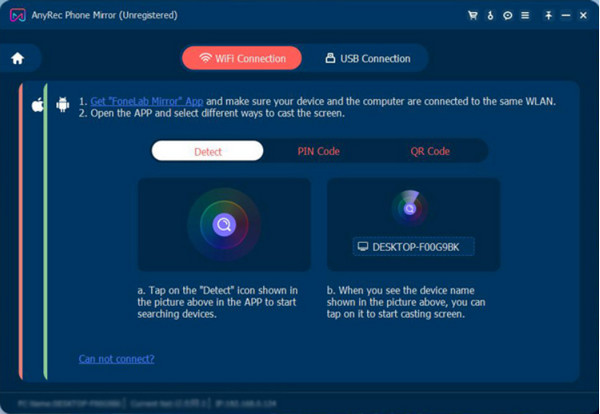 AnyRec Phone Mirror is a professional alternative to casting a phone screen to a larger screen without losing its quality. Using it when playing mobile games, streaming live, having an online class, and other online activities is best. Unlike the LetsView app, AnyRec Phone Mirror has more options for connectivity, including a USB cable, Wi-Fi connection, and QR Code. It casts screens smoother and more stable than LetsView. Best to download this outstanding emulator on Windows and Mac to quickly mirror iPhone or Android.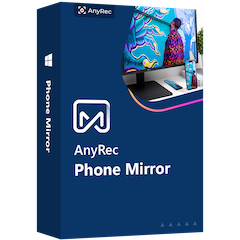 AnyRec Phone Mirror
Sync video and audio on your phone without root requirements.
Have real-time screen recorder and screenshot functions.
Allow multiple phones mirroring to one computer without lag.
Provide hotkeys to control screen casting effortlessly.
2. Reflector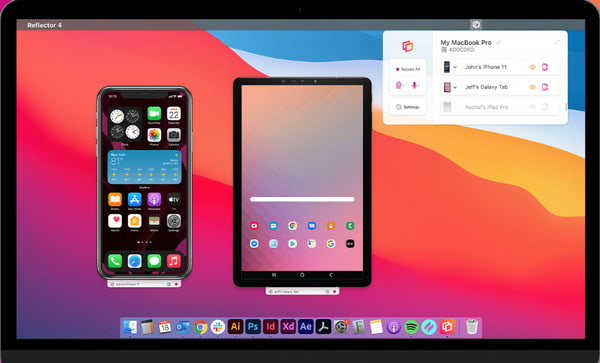 Reflector is not only a screen mirroring app but is also known as a media streaming software receiver. It supports a wide range of platforms for mirroring without complex hardware, no cables, or adapters. Unfortunately, this LetsView solution is not for free and offers a one-time purchase at $19.99.
Features:
All-in-one solution via Chromecast, Miracast, etc.
Relatively intuitive with quick setup on the same WiFi connection.
Provide security measures to protect the device from unauthorized access.
No extra cable is required when connecting devices.
3. AirServer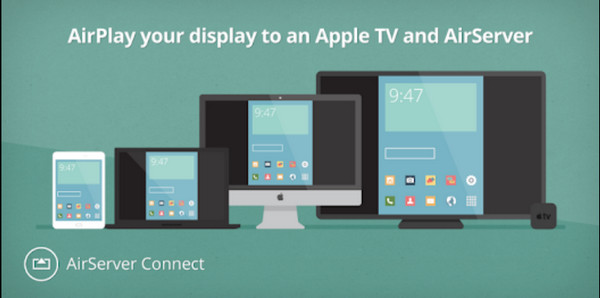 The third app is a universal mirroring receiver for AirPlay, Google Cast, and Miracast. It can transfer the content from your phone to a wider screen and even supports popular operating systems and mobile units like iPad, Android, iOS, Chromebook, and Nexus. You can even mirror your iPhone to your iPad with this app. The only drawback of AirServer is that it does not support audio, as it needs system audio capture support in Android.
Features:
Sync multiple AirPlay receivers at the same time.
Excellent performance than Chromecast and Miracast.
Scan the QR code to connect devices with AirServer's restricted network easily.
Affordable plans with more options are offered.
Part 3: FAQs about LetsView
1. How to use LetsView on Android or iOS?

Download the app and ensure both devices are connected to the same Wi-Fi network. Select the computer's name from the device detected list. The next step is to choose Phone Screen Mirroring on both devices. Finally, navigate to the Screen Mirror function on your mobile device and select LetsView. The phone's screen will mirror shortly.

2. Is LetsView app safe to use?

Yes. Anybody will ask this question before downloading an app. But with a thorough inspection of the screen mirroring tool does not contain harmful components like malware, virus, or code for stealing user data. Another proof is the past reviews from users. No reports were made for safety issues or unsecured experiences within the app.

3. Is LetsView free to download and use?

Yes. This is one of the best things about LetsView, as it is free to download and use by everyone. It does not require you to purchase a license to access all its features. Instead, you only have to download the app and proceed to connect the device for screen mirroring.

4. Which screencast app is better than LetsView?

All the mentioned apps in this post are best for Android and iOS. But for professional and uninterrupted screen mirroring, you must try AnyRec Phone Mirror. It has more potential for multiple supported devices, visual quality, and connectivity options. Furthermore, the mirrored content and audio are synced together.

5. What to do when LetsView is not working?

Although the app needs to be more proficient, you can try some solutions to make the best of it. You can reset your Wi-Fi connection, update the hardware program, optimize software settings, and turn off the hotspot of your device.
Conclusion
After reading this article, you have learned the best features of LetsView and its pros and cons. It offers a free screen mirroring service and even supports many platforms for a more extensive viewing experience. But with some of LetsView's disadvantages, the top three apps are recommended on Android and iOS. Among these tools, AnyRec Phone Mirror is best to download as it fully supports high-quality visuals for live streaming and mobile gaming. See more of its excellent features by installing it.
Related Articles: