Leawo Blu-ray Player Review: Features/Pros/Cons/Alternatives
The best thing to do in your free time is to binge-watch your favorite movies on a Blu-ray player. But is Leawo Blu-ray Player the best player for high-quality video? This tool can play common files, Blu-ray, and DVDs. It is a great alternative to expensive equipment, especially if you want offline playback performance. See more of its features by reading this honest Leawo Blu-ray Player review. Moreover, if you do not like this tool, there are also many Leawo Blu-ray Player alternatives in this article recommended to you.
Part 1: Brief Introduction to Leawo Blu-ray Player
The software has a reputation as an all-inclusive media player for videos up to 1080p HD. It is available for Windows and Mac and enables you to play the newly released movies and discs in the market. Since it supports popular audio decoding technologies like DTS, AAC, Dolby, and DTS-HD, it delivers the best audio effect without losing quality. Moreover, its navigation allows the user to have full playback control to adjust the screen display, subtitles, and audio tracks. See the full overview of the Leawo Blu-ray player below:
Contain all media playback solutions for the best leisure entertainment.
Support DVDs, ISO image files, and other common videos.
Customizable screen size to watch in full screen on any screen size.
Change program skin, language, and background picture.
Play DVD and Blu-ray movies in 1080p and 4K UHD.
The software can be downloaded for free. However, keep in mind that the free version supports advertisements and promotions. Your movie-watching might get interrupted by ads, but still, you can purchase the premium version of Leawo at $44.95 per year to have the best experience.
Part 2: Leawo Blu-ray Player Review: Will It Provide Visual Quality
Leawo is one of the recommended offline media players. Let's dive deeper into its pros and cons. Learning other benefits and possible disadvantages can give you a full insight into the software you want to use.
Pros

Selectable settings for subtitles, audio, and region.
Does not consume too much CPU.
Easy virtual remote to control the playback.
Support popular video formats like MP4, MOV, WMV, etc.
Cons

Feature advertisements on the free version.
Lack of high-definition upscaling settings.
Unsatisfying customer service with a controversial refund system.
Part 3. Top 3 Leawo Blu-ray Player Alternatives
If you are still unsure about getting Leawo, consider getting one of these recommended media players. They are free and support platforms like Windows and macOS, with satisfying playback quality.
1. AnyRec Blu-ray Player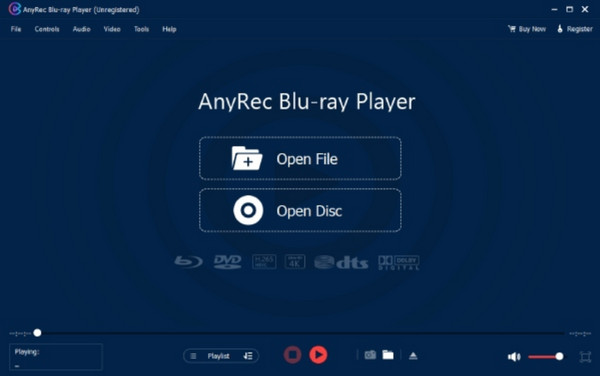 AnyRec Blu-ray Player is a cross-platform tool for watching Blu-ray and DVDs on Windows and Mac. Just like Leawo, it supports 1080p and 4K UHD, but it also gets lossless playback for DVD-RAM, DVD+R, and more. It is designed to play any type of video, including commercial and homemade MOV, HEVC, MP4, and other popular formats. AnyRec Blu-ray Player is a must-have software for high-quality playback.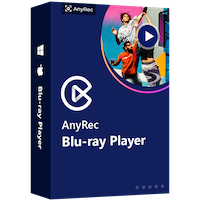 AnyRec Blu-ray Player
Play 4K videos with original pictures and audio quality.
Configure videos like brightness, contrast, and saturation.
Change audio channels to reverse stereo, left or right.
Support audio decoders like Dolby, AAC, and TrueHD.
2. VLC Media Player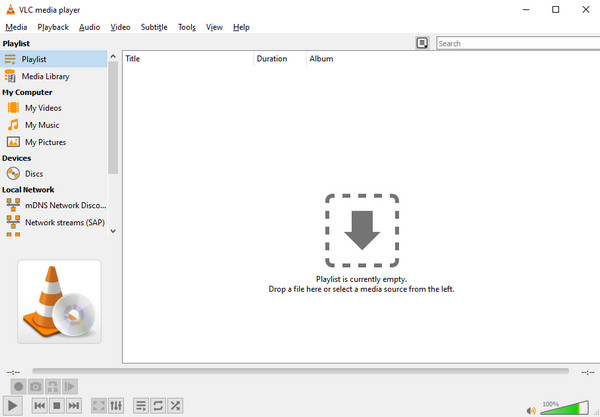 VLC is a well-known media player and is better as a Leawo Blu-ray player alternative. It has a straightforward interface, where you can easily navigate the Blu-ray and DVD playback platforms. You cannot only play DVDs but also rip DVDs with VLC. But more than its free service, VLC offers advanced features to play videos with the best quality; only you have to do some research to configure the media player with smart decoding. Moreover, some users find the tool with issues, including buffering with large files and high system requirements.
Support formats and all codecs.
Open-source and support online streaming.
No required additional codec packs.
No spyware and user tracker.
3. Handbrake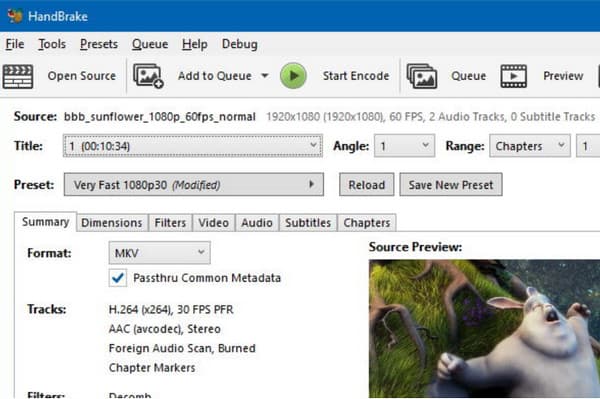 You can download another alternative Leawo Blu-ray player solution. Aside from being a multimedia player, Handbrake is known for converting functions with simple procedures and a fast-speed process. It supports many file containers and provides optional intel-acceleration video encoding without losing the original quality. Furthermore, you can use it to make videos compatible with other devices like iPhones, Android, etc.
Support comprehensive modern codecs.
Improve video quality with advanced settings.
Suitable for dynamic range for some audio types.
Helpful forum and community.
Part 4: FAQs about Leawo Blu-ray Player
1. How to use Leawo to play Blu-ray, DVD, or other standard media content?

After installing the Blu-ray player, run the application on your device and click the Open File button to import the video. Alternatively, click the Play Disc button if you have inserted a disc into the compartment. Once the file is loaded on the app, movies will appear as a playlist.

2. How to set up the subtitle on the Leawo Blu-ray player?

While a video is playing on the app, right-click your mouse to open other options. Click the Subtitles button, and a small dialog box will appear. Configure the settings by enabling the default subtitles or upload a new one from the web.

3. Is it possible to convert Blu-ray and DVD files using Leawo?

Yes. However, it only supports MKV as the output format and only guarantees a lossless process. To start, open Leawo Blu-ray Player and insert the disc or the hard drive. Click the BD/DVD to MKV button. Tick the checkboxes for the titles you want to convert; click the Select All Titles button.
Conclusion
Leawo Blu-ray Player is a great media player for lossless playback of Blu-ray and DVD content. It supports more than a disc, as it also plays movies on folders and hard drives. But since Leawo Blu-ray Player lacks some advanced settings for higher resolution and definition, you can use the post's recommended alternatives instead. For non-stop home entertainment, use AnyRec Blu-ray Player with effortless navigation. Visit the official website to see more exclusive features of AnyRec Blu-ray Player!
Related Articles: