Comprehensive Guide to Know about MP5 Files: Definition, Features, and Usages
"I recently saw an MP5 player. As far as I know - there is no MP5 format (Please correct me if I'm wrong). So what exactly do they mean? is this just a marketing trick?" - From Fornoob
Yes, it's just a marketing trick for selling MP5 players. Actually, there is no MP5 format with the so-called MPEG-5 codec in it. But MP5 files with MP5 extension definitely exist. The videos you download from MP5 players are all saved in MP5 files. You can spread these files through mobiles and computers, but you can't play them through any professional media players. Want to know what is MP5? Keep reading this article and learn its definition, features, and usages.
Part 1: What is MP5? All You Should Know about the Definitions and Usages
1. Is the MP5 File Exist?
Yes. MP5 files are saved in the MP5 extension, which is written in .mp5. Maybe you seldom see MP5 files in daily life. But if you are a PMP enthusiast who likes to play videos and music in professional devices, you will find the videos saved in the MP5 player is in MP5 extension.
2. What is the MP5 File?
MP5 file is a common digital video file encoded in H.264/MPEG-4 and AVC formats, which is designed for Portable Media Player (PMP) devices. All the videos you download from MP5 players are saved in the MP5 file extension. Thus, the MP5 extension was created at the same time as the MP5 player for selling MP5 players.
MP5 files are said to have higher quality and smaller sizes than MP4, which is the advantage of MP5 players. But MP5 file has the same video and audio codecs as MP4 files. It means that apart from the compatibility, there is no difference between MP5 and MP4. It's just a marketing strategy.
3. Usages of MP5 Files
MP5 files have the same features like MP4, including high quality and small size. Although these features make MP5 files suitable for saving videos, they can only be played by MP5 players. Thus, the usage of MP5 files is to save and play videos on MP5 players in high quality.
Part 2: How to Convert MP5 Files to Compatible Formats for Playback
As mentioned before, although MP5 files are encoded in common H.264/MPEG-4 AVC format, you still can't play MP5 files through media players or devices other than MP5 players. In this case, you should rely on Video Converter to transfer downloaded MP5 files to any compatible format for better playback.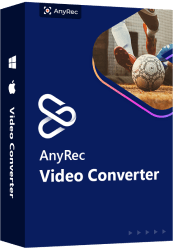 AnyRec Video Converter
Convert MP5 file to 1000+ formats, including MP4, AVI, MKV, etc for better playback.
Able to adjust the video codec, resolution, quality, and frame rate.
Provide 1080p, 2K, 4K, and even 8K resolution to export high-quality videos.
CPU acceleration enables you to convert a batch of MP5 files quickly.
Step 1.Free download and install Video Converter on your Windows/Mac. After the installation, click the Add Files button or the Plus icon on the main interface to choose the desired MP5 files. You can also simply drag and drop the videos to add to this MP5 video converter.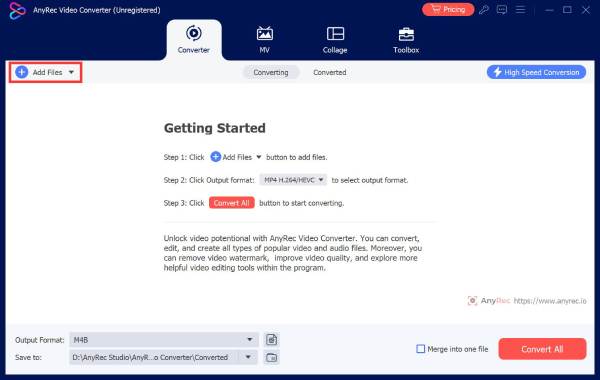 Step 2.Click the Convert All to menu in the top-right corner and choose the Video list. Then you can convert MP5 files to 1000+ format as you like. The recommended choice is MP4 format that is compatible with almost all devices and video players.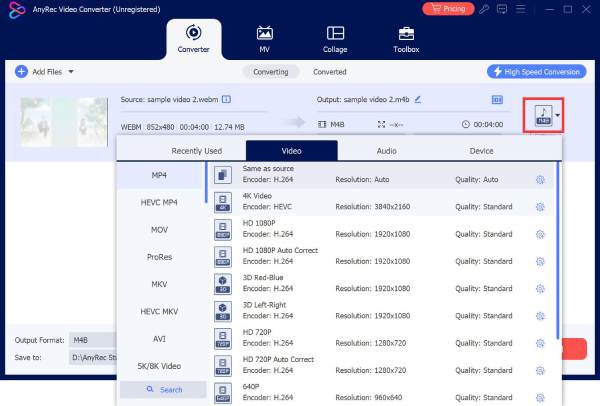 Step 3.To further adjust the video codec, quality, and frame rate to keep high the quality of the output files, you can click the Custom Profile icon. In this way, you can keep the original H.264/MPEG-4 AAC formats to remain as much data as possible. You can even enhance the video quality and resolution as you like. Then click the OK button to save the settings.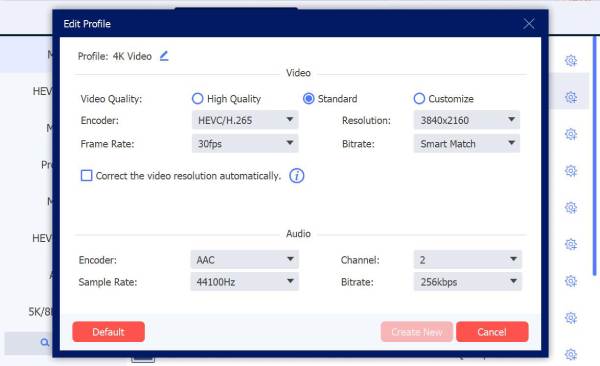 Step 4.After that, you will go back to the main interface. Then, you should click the Save to menu to select the desired storage path and click the Convert All button to save the converted MP5 files.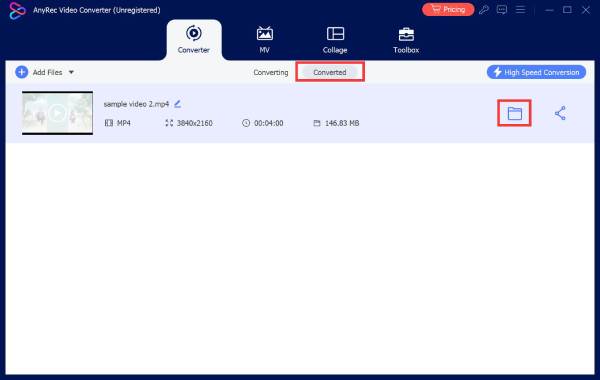 This powerful video converter enables you to convert videos to any format, including MP5 to MP4, MKV to MP4, and even RAR to MP4.
Part 3: FAQs about MP5 File Extension
1.How do MP3, MP4, and MP5 files differ?

MP3 is only an audio format that is encoded in MPEG 1 layer 3, and MP4 is a container format that contains MPEG, H.264, H.265/HEVC video formats and AAC, AC3 audio formats. MP5 file is also encoded in MPEG/H.264 AAC codecs. It just uses MP5 as the file extension.

2.What is an MP5 player?

MP5 player is the advanced version of MP4 and MP3 players. Not only can it support playing music and video files, but also enables you to download videos from the Internet. It also has many additional functions, including the DV camera, transcoding movies, TFT screen, etc.

3.Can I play MP5 files on my computer?

No, you can't. Although the contained codecs are compatible with media players on your computer, the file extension is not supported. Thus, you need to convert MP5 files to any compatible format to play them on Windows/Mac.
Conclusion
After reading this article, you have learned about what is the MP5 file and MP5 player. MP5 file extension is encoded in H.264/MPEG AVC formats just like MP4. They also have the same quality and file sizes. Although the MPEG-5 format has not yet been developed till now, the MP5 file is necessary for playing videos on MP5 players. To play MP5 files on your computer or mobile, you can choose to convert the MP5 file extension to MP4 or other compatible formats. If you still have questions about MP5 files, feel free to contact us.
Related Article