What Is a TIFF File: All Details You Need About the Image Format
Many people may not know what TIFF is, even though it is a popular format. TIFF is a versatile file format that you can use to store high-quality photos. It is mostly used by graphic designers, companies, and photographers as it is dependable for printing pictures. If you are curious about the TIFF format and how to open it, this post will guide you with the necessary information.
Part 1: What Is a TIFF File
TIFF, or Tag Image File Format, is an image that stores raster graphics and data. It was created in 1986 by Aldus Corporation and is now owned by Adobe Systems Incorporated. Since the format supports lossless compression, the original quality is preserved after compressing.
The usage of TIFF format is usually for high-quality printing like magazines, brochures, posters, and more. Its ability to keep the original image quality even after being compressed or resized made it ideal for printing. And because TIFF supports lossless compression, it retains full resolution for digital archiving and prevents degradation even storing images for years or transferring over networks.
The format has many advantages, as to why many photographers and developers use it for images. One of the best advantages of TIFF is how it supports RGB and CMYK color models, making itself an excellent choice in print media where colors are needed to be reproduced accurately. It is also universally supported by operating systems and programs which allow users to edit and export TIFF files on any device. Lastly, since its compression ability prevents sacrificing details from the source material, it is ideal for large-scale projects for maximum fidelity on output product and source material.
Part 2: How to Open TIFF Files
Opening a TIFF file is not relatively difficult because most operating systems, such as Mac and Windows, support the format. But if you want to take full advantage of using your TIFF files, you must have graphic software such as GIMP, IrfanView, ACDSee Photo Studio Ultimate, and Adobe Photoshop. Rather than using Windows Photo Viewer or Apple Preview, you can edit TIFF files with Photoshop. Follow the steps below to learn more about how to open and edit TIFF files in Adobe Photoshop.
Step 1.Open Adobe Photoshop on your computer and go to the File menu at the top toolbar. Select the Open option from the drop-down list to launch your local folder and choose the TIFF file.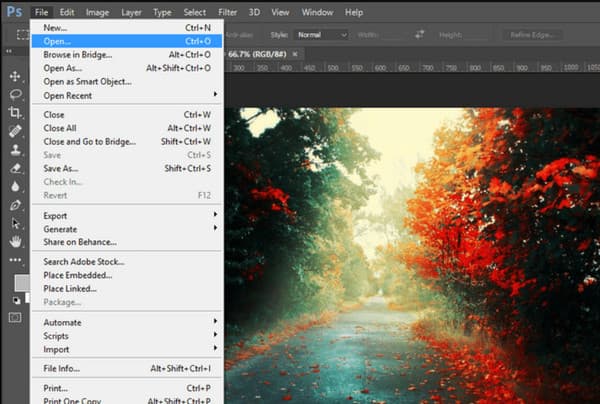 Step 2.Once the folder opens, browse for the picture. Then, click the Open button to confirm the selection. You can proceed to edit the uploaded file with professional tools or view the picture without making any necessary changes.
But how do you open TIFF files on Windows and Mac? If you only need to view the images, all you need is the Windows Photo Viewer or Apple Preview. You can follow the steps below on how to open TIFF files easily.
Open a .tiff File on Windows 11/10/8/7
Step 1.Go to File Explorer and browse for the TIFF file you want to open. Double-click the image, and it will open on the Windows Photo Viewer.
Step 2.To see other options for opening TIFF files, right-click the picture and hover your cursor over the Open With option. You can choose Paint, Photos, and other third-party apps.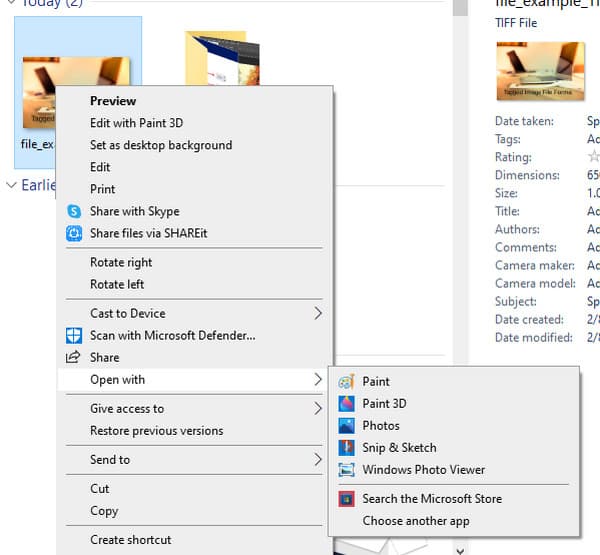 View a TIFF Image on Mac
Step 1.Go to the folder on your macOS and select the TIFF image.
Step 2.Double-click the picture, and it will automatically open in Apple Preview.
Part 3: What to Do When You Can't Handle TIFF
Learning that the TIFF format can consume too much space, it is better to convert them to a standard format. With AnyRec Video Converter, converting TIFF to JPG will be easier as it provides an intuitive interface for effortless navigation. It supports a wide range of formats in which you can convert images to JPG, BMP, TIFF, GIF, and more. The best part of using AnyRec Video Converter is you can upload multiple photos, and it will convert them in a minute. Try the best image converter by downloading it on Windows and Mac.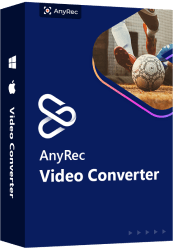 AnyRec Video Converter
Get an excellent TIFF image converter in Toolbox.
Convert popular video and audio files in 1000+ formats with 50x faster speed.
Enable users to choose the image quality and edit the picture with a zoom feature.
Provide more tools for video/audio conversion, compression, and other essentials.
Step 1.Download AnyRec Video Converter from the official website. Once you have followed the prompts for the installation and the app is launched, go to the Toolbox menu and click the Image Converter button. Upload the desired photo from your local folder.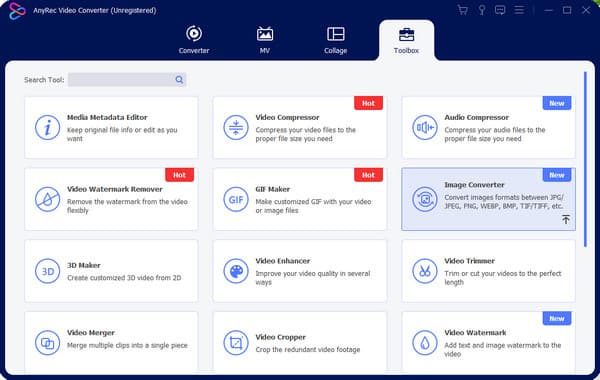 Step 2.Once the picture is uploaded, you can add more files by clicking the Add Source File button. Click the Format button beside your files and choose the output format. You can also move the slider for the Zoom and Quality options to edit the output. Click the OK button to apply the changes.
Step 3.Go to the Save To menu at the bottom part of the interface and choose the designated folder for the converted pictures. Then, click the Export button to start the TIFF conversion process. Wait until the chosen folder appears on your screen to reveal the converted images.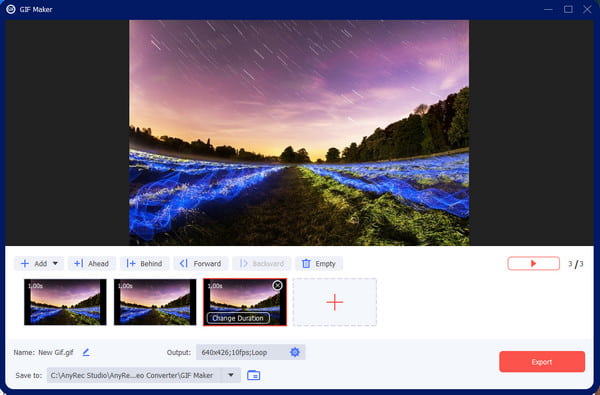 Part 4: FAQs about TIFF
Is the TIFF format better than JPEG?

No. TIFF is the ideal format when it comes to storing high-image quality. But since it consumes too much space to keep great details, JPEG can be the alternative to balance your pictures' file size and quality. JPEG can also be used for other programs openly to edit and share without trouble.

Should I save all of my photos as TIFF files?

No. When you used to edit a JPEG image and save it as TIFF, it will prevent the picture from deteriorating, which can cause distorted quality. A lossless format such as TIFF can save ongoing photo editing.

Does Microsoft Word support TIFF files?

Yes. Microsoft Word supports most image types, including TIFF, PNG, and others. It also allows editing text on a TIFF file only if scanned as a document image.
Conclusion
The TIFF format has the best quality in pictures, and it can help you print images in great detail. It is also ideal for digital archiving as the format does not let the resolution fade after many transfers or longer storage. But when all TIFF files take up too much space on your device. And if you do not want to compress TIFF to downsize while decreasing the quality, you can convert TIFF to PDF, JPEG, or PNG with AnyRec Video Converter. Try the best image converter for Windows and Mac.
Related Articles