Honest Pixelcut Review: Price/Features/Pros/Cons/Alternative
Pixelcut is a popular online tool that easily converts images into high-quality vector graphics. Whether you're a graphic designer, web developer, or digital artist, Pixelcut promises to simplify your workflow and save you time. While Pixelcut has many advantages, exploring alternative options to find the best fit for your specific needs is always a good idea. This article will review Pixelcut and highlight some of its strengths and weaknesses. And this post also will introduce you to some alternative tools that can help you achieve similar results.
Part 1: Review of Pixelcut
Pixelcut is home to tools like background remover, magic eraser, batch edit, profile photo maker, and image upscaler. It has over 15 million creators that make stunning images within a few seconds. Since the website is optimized with an AI algorithm, it keeps the original visual quality without distorting it during editing or exporting. Moreover, if you want to create content, the photo editor allows you to collaborate with creators in a safe place to share projects, templates, etc. Unsurprisingly, Pro Memberships for any kind range from $9.99 to $59.99 for monthly and yearly subscriptions. Pixelcut is the ideal studio that can help you save time and money and lets you be creative on any project.

Key Features:
Background Remover – Erase the background from an image with a perfect cutout.
Magic Eraser – Clean photos by removing unwanted objects without distortion.
Batch Edit – Multiple uploads to edit and remove background simultaneously.
Profile Photo Maker – Replace background with versatile backgrounds for a profile.
Image Upscaler – Improve pictures by increasing resolution.
Pros

Provide hundreds of templates, text styles, color backgrounds, and collages.
Enable to generate AI avatars and photos by typing specific words.
Accessible as an app on Android and iOS with user-friendly UI.
Cons

Lack of options for resolution, uploading source, and supported format.
Users cannot access Batch Edit without a subscription.
The app only offers a 3-day free trial and charges annually.
Part 2: Top 5 Alternatives of Pixelcut
Expensively or not, Pixelcut has its disadvantages that many users don't like. In this part, you can try the five alternatives you can access online or download on your device.
1. AnyRec Products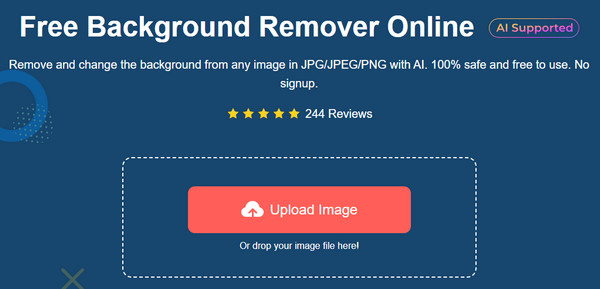 For the best recommendation, AnyRec has all the free tools as Pixelcut alternatives. This website includes Image Upscaler, Watermark Remover, and Background Remover. These products are 100% free without requiring you to create an account or pay for a subscription. They also have intuitive interfaces, full of essential functions, and are ad-free. The best part of AnyRec is its wide range of supported popular image types, including JPEG, PNG, BMP, TIFF, GIF, etc. Visit the website to see more accessible and practical tools.
Key Features:
Excellent set of functions to create high-quality digital products.
Increase the resolution by 800% without degrading the quality.
Remove watermarks, icons, logos, and unwanted objects in images.
More free tools like image converter, video trimmer, compressor, etc.
2. Adobe Spark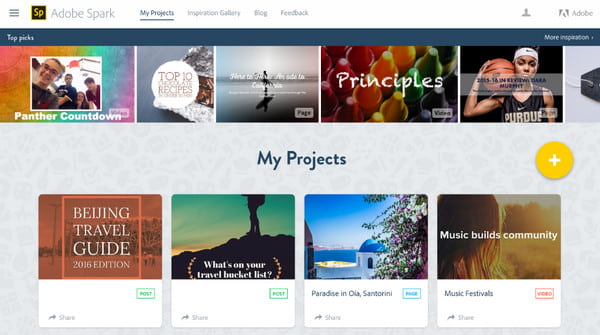 Adobe Spark rebranded its name to Adobe Express and is a popular graphic design app. It provides a wide selection of tools for photo editing, including Resize Image, Converts to GIF, and Background Remove. It is a free online tool that allows you to edit pictures just by signing up for an account. Of course, Adobe is a professional website, so it requires payment to unlock more powerful tools online and in the app.
Key Features:
Excellent result for any usage of tools.
Offer free templates to start editing.
Directly share photos and videos online.
Automatically save the unfinished project.
3. CreatorKit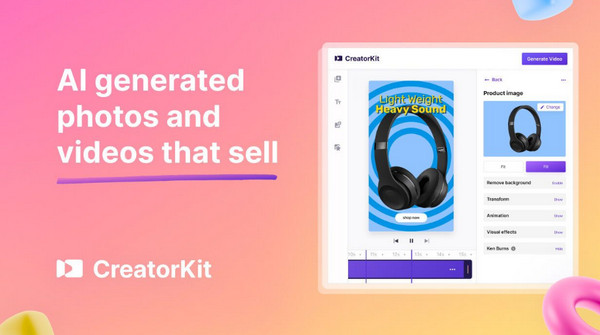 The Pixelcut alternative is popular and famous for the 9-grid Instagram feature and other video features. You can find as much as you like on the CapCut templates within the app. CreatorKit was designed for people that want to start or are in small businesses, creating a platform for cinematography and video content. The app starts at free and offers a pro version for $55 for an annual subscription.
Key Features:
Suitable for short videos, advertisements, and so on.
Generate photos and videos with AI technology.
Optimized media content for eCommerce.
Integrated into Shopify to share posters or ads.
4. LightLeap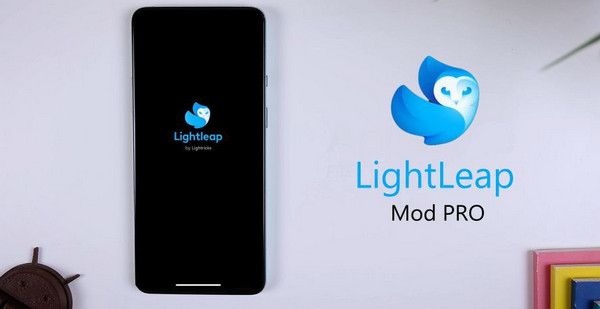 If you want to add magical movements to your images, LightLeap will be a suitable app for you. The photo editor provides an easy-to-use interface that enhances photographs with effects, filters, and retouching tools. It lets you change the picture's vibe by choosing predefined images or applying a golden hour glow and dusk. All professional edits are within reach of your fingertips with LightLeap.
Key Features:
Effects range from pre-set filters to vintage effects.
Replace the background with versatile ones in the app.
Heal to remove background, smudges, and other objects.
Adjust color, light, contrast, tint, hue, and other elements.
5. PhotoRoom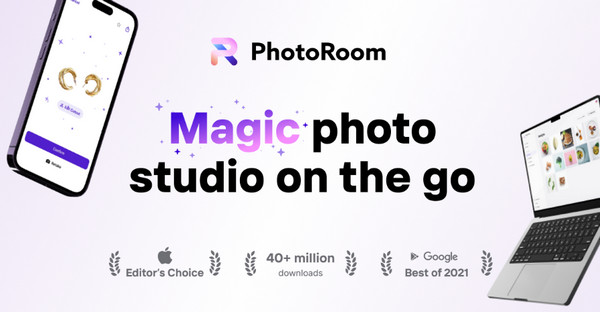 This last recommended app is an excellent tool to remove and make backgrounds white, black, or other colors. It has a vast library of templates for various occasions, including birthdays, travel, Easter, and Eid al-Fitr. Text can be edited with various fonts, sizes, and styles. PhotoRoom offers free templates, but you might prefer the limited options. So, you can avail PhotoRoom's one-time purchase at £30.
Key Features:
Simple app for modern vertical content.
Support videos and images in any format.
Resourceful for downloadable templates and themes.
Edit batch files without delay.
Part 3: FAQs about Pixelcut
Is Pixelcut recommended?

Yes. The photo editor can produce high-quality photos with added filters and effects. It also does an excellent job of maintaining the color contrast and matching the background colors. The online app is already a decent job with great results, but if you want a more professional editing tool, try AnyRec or Adobe Spark.

How to remove and add a new background on Pixelcut?

From the website, add a photo by dragging and dropping it into the interface or clicking the Upload a Photo button. Use your cursor as the brush and erase the excess parts. Click the Open Editor button from the upper right corner to access other tools and add new background.

Which platform is Pixelcut designated?

You can access the Pixelcut website on Google Chrome, Safari, and other popular browsers. You can also download its mobile version on App Store and Google Play. All of its versions have free trials and Pro Memberships.
Conclusion
With the review of Pixelcut and its features, editing and improving pictures are quickly done online and on any device. It provides all the primary needs for photo editing, such as Image Upscaler and Background Remover. But because of the need for features from the free version, you found the best alternatives in this post. Try AnyRec products as Pixelcut alternatives and see the outstanding results without paying for a subscription.
Related Articles