Create Videos with CapCut Templates to Unlock Your Creativity
CapCut is a popular video editing app that has gained popularity recently due to its user-friendly interface and wide range of editing options. One of the app's most popular features is its vast library of templates allowing users to create professional-looking videos easily. However, finding a suitable CapCut template can be challenging, especially for those new to the app. This article will provide tips and tricks on getting more CapCut templates and using them to create engaging and unique videos. Whether you're a social media influencer, a small business owner, or just someone who enjoys creating content, these tips will help you take your video editing skills to the next level.
Part 1: How to Get CapCut Templates
We all know that you can directly use templates on Capcut. But there is always a limitation on the number. And some templates require payment, while others are only available to CapCut VIP users. So, this part will tell you various ways to get CapCut templates.
1. Use CapCut's Built-In Templates
CapCut comes with many templates that you can use to create your videos. Browse through the Templates tab and select the best one that suits your needs. If you do not want to use VIP templates, you can search for free templates and then choose them to apply for.
2. Search for CapCut Templates Online
If you want to access more CapCut templates, you can also search for them online. There are many websites and social media platforms where CapCut users share their templates for others to use. You can search for CapCut templates on Google or platforms like TikTok or Instagram to find more options. Once you find a template you like, you can download it and import it.
3. Create Your Own Templates
If unsatisfied with the online templates, you can create your ones using design software like Adobe Photoshop or Canva. Once you've created your templates, you can import them into CapCut and use them to create your videos.
4. Join CapCut Template Groups
Many CapCut users create groups on social media platforms like Facebook and Reddit, where they share templates. You can join these groups and browse through the templates that other users have posted. To find these groups, search for CapCut templates on your preferred social medias and look for groups with a significant number of members.
5. Find Template Websites
Beyond the search engine, several websites offer free CapCut templates for download. Some popular ones include CapCut Templates, CapCut Templates Club, and CapCut Temple. These websites have various templates so that you can choose the best fit for your needs.
You can access more CapCut templates for free and create high-quality videos that stand out using these methods.
Part 2: How to Use CapCut Templates
Now you have found enough CapCut templates. If you need to learn how to use these templates on CapCut, this part will tell you how to do it step-by-step.
Step 1.Open the CapCut app on your device. Tap Templates at the bottom of the screen.
Step 2.Browse through the various templates available in different categories. Or choose the template on your device.
Step 3.Tap Use to import the template into your project. And customize the template by adding your photos, videos, and text.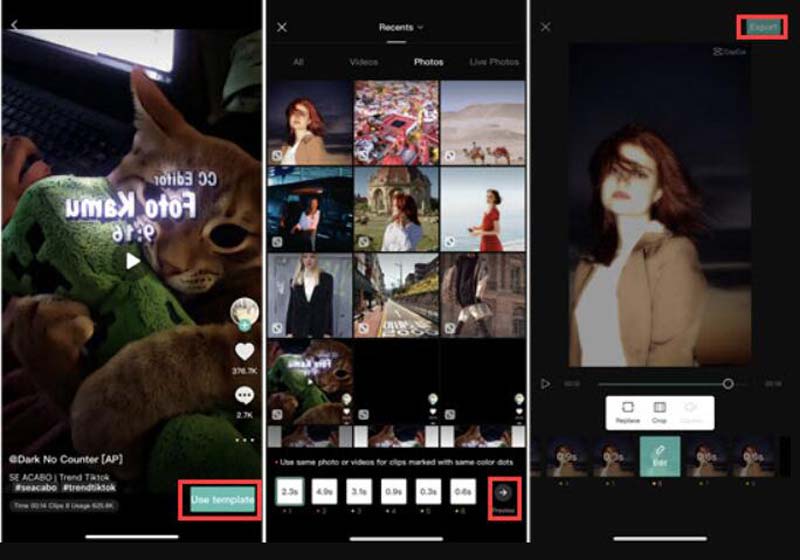 Part 3: CapCut Alternative to Use More Templates Edit Video
Suppose you are looking for another video editing tool that has more templates. You can use AnyRec Video Converter. This software has many video templates and effects for you to apply to your video. And the template themes have birthdays, holidays, journeys, and so on that could express your mood. It is a good help for you to record TikTok videos with hot trendy or vlogmas ideas. You can use them to create various theme videos. Besides, this software could also import video templates online to make your video more professional.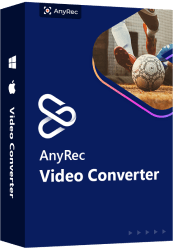 AnyRec Video Converter
Provide multiple templates and effects for videos.
Have more editing tools for you to make videos.
Output various video formats after adding templates.
Share your videos with templates to social media directly.
Step 1.You can see the MV button when you launch the AnyRec software. Click it to choose your templates.
Step 2.There are many themes and templates you can apply. And you can add multiple videos to merge them on the bottom.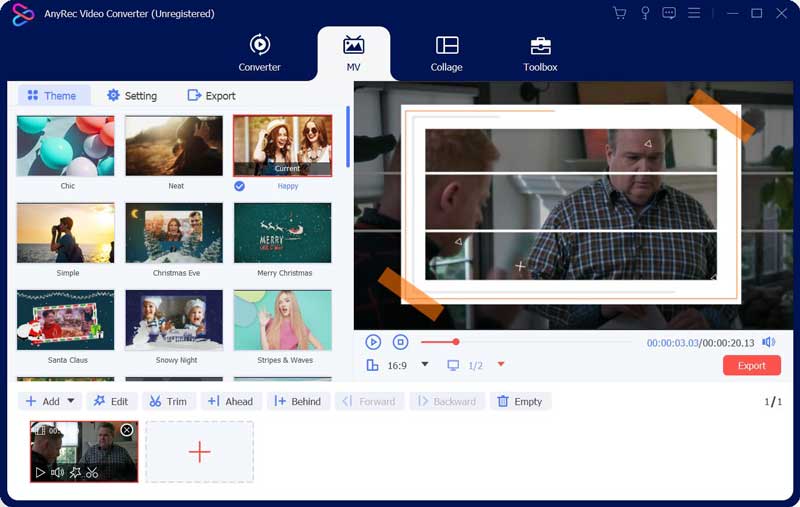 Step 3.After you apply templates, you can choose the destination and click the Export button on the right screen.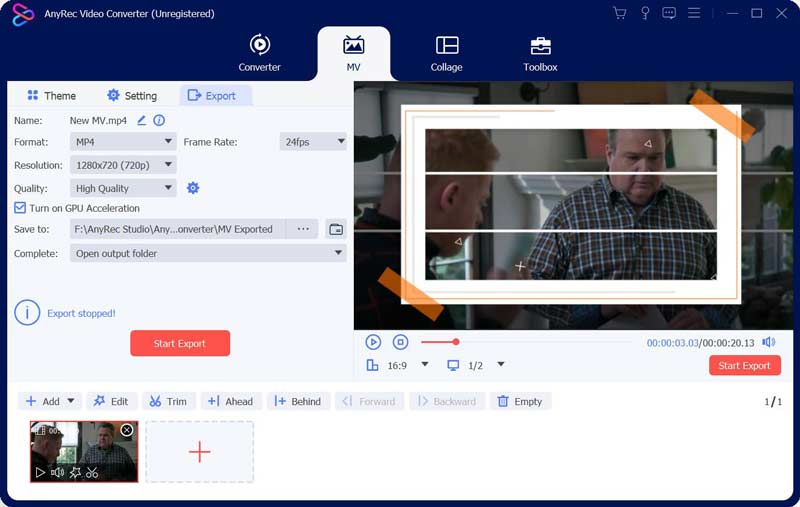 Part 4: FAQs about CapCut Templates
Can I create my CapCut templates?

Yes. You can create your CapCut templates by designing video and photo projects and saving them as templates within the app.

Can I customize CapCut templates?

Yes. You can customize CapCut templates by replacing the placeholder content with your photos and videos, changing the text, and adjusting the effects and transitions.

How many CapCut templates are available?

CapCut templates are constantly being added and updated, so there is no set number of available templates. However, many templates are available in various styles and themes.
Conclusion
By following the tips and tricks outlined in this article, you can get more CapCut templates and use them to create engaging and unique videos that will capture your audience's attention, such as overlaid or side-by-side videos. So go ahead and experiment with different templates and features and see where your creativity takes you. But if you want a video editing tool with more templates on Windows or Mac, you can use AnyRec Video Converter.
Related Articles