4 Ways to Open and Convert MXF Files on Windows and Mac
Material Exchange Format, or MXF, is a container that holds video and audio media files. But many people are still looking for a way to open and convert MXF files. Because despite its ability to hold those media, this format can't open by most computers and mobile devices, for it is not that popular format, unlike MP4. You must either use an MXF player or convert an MXF file to open it. Thankfully, this post features the 3 best MXF player tools and the powerful converter tool to help you open an MXF file! Explore them now!
Part 1: What Are MXF Files
Material Exchange Format (MXF) with .mxf file extension is a format developed by the Society of Motion Picture and Television Engineers (SMPTE). This format holds visual and audio information and metadata like frame size, rate, date created, etc. With this information, it enables you to use different video content and use them even for TV broadcasting.
Moreover, you usually acquire MXF files from Sony, Canon, and Panasonic Camcorders. Furthermore, the MXF format is a robust professional format, and due to its uniqueness, it makes itself the standard of all digital video formats today.
Part 2: How to Open MXF Files and Recommended MXF Players
Now that you have the basic knowledge of the MXF format, it's time to explore how to play MXF files. Since most built-in media players of computers cannot play MFX files, you need to install third-party software dedicated to playing MXF files. To help you, we feature the 3 best and most potent MXF Player tools on the market! Start exploring them below!
1. File Viewer Plus 4 (Windows)
The first MXF Player you can use is File Viewer Plus 4. As soon as you download, install, and launch this tool, you'll feel like you are using your PC's File Explorer, making it easier to navigate and open files like MXF. This tool supports opening over 400 file formats. And to set your expectation, this tool is not free, and using it under the free version will limit you to only a 14-day trial. If this tool caught your interest, here is how to open MXF Files via File Viewer Plus: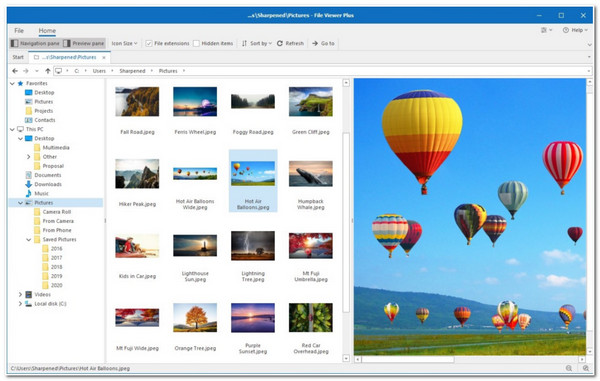 Step 1.Visit the File Viewer Plus 4 official website to download and install the program. After that, launch the tool and click the "Browse Files" button.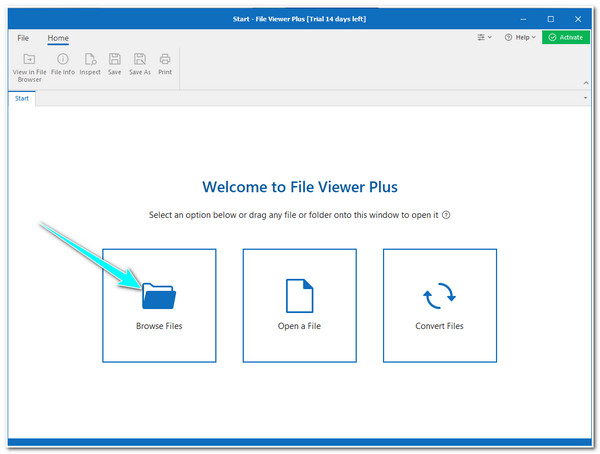 Step 2.Then, on the left pane, navigate to the MXF file by heading to which folder it is currently located. After that, double-click on it, and then the File Viewer will automatically preview it.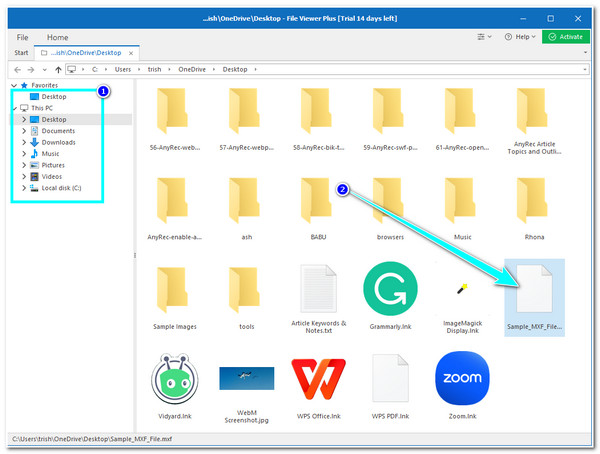 Step 3.In the preview section, you can watch the MXF file. You can watch it on full screen and in full volume for a much better viewing experience.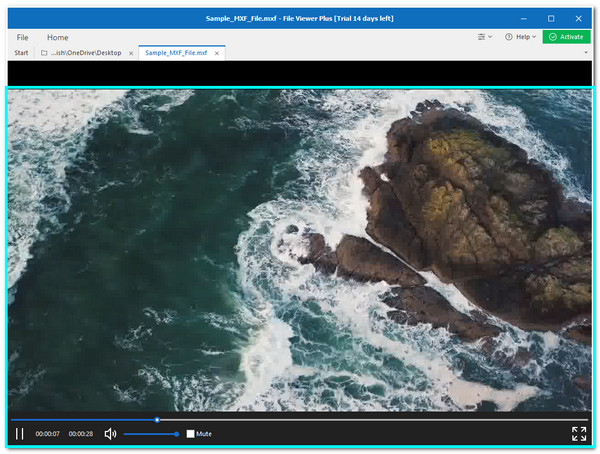 2. Adobe Premiere Pro 2023 (Windows/Mac)
Otherwise, if you plan to redefine the MXF file aside from just opening it, then the professional Adobe Premiere Pro would be the best tool recommendation for you! This tool supports formats such as MP4, AVI, MOV, MXF, and other popular and rarely used formats. Besides basic features like cutting and cropping videos in Adobe Premiere Pro, it also offers more advanced editing features. However, Adobe Premiere Pro is not free. So how to open MXF files using Adobe Premiere Pro? Go after the steps below: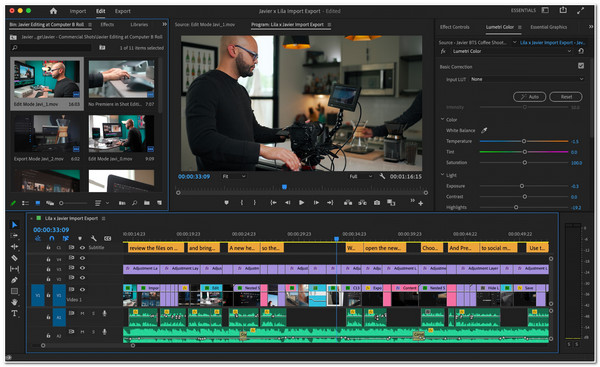 Step 1.Access Premiere Pro on its official website to download and install it on your Windows or Mac computer. You will prompt to various processes before you can fully install the tool.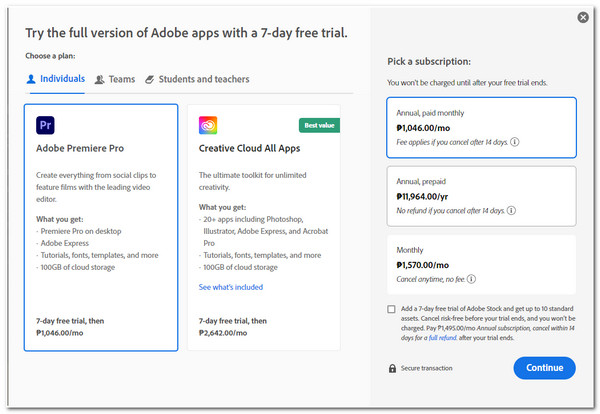 Step 2.Once you successfully install the tool on your computer. Launch the tool and create a New Project by clicking the "File" and "New" buttons.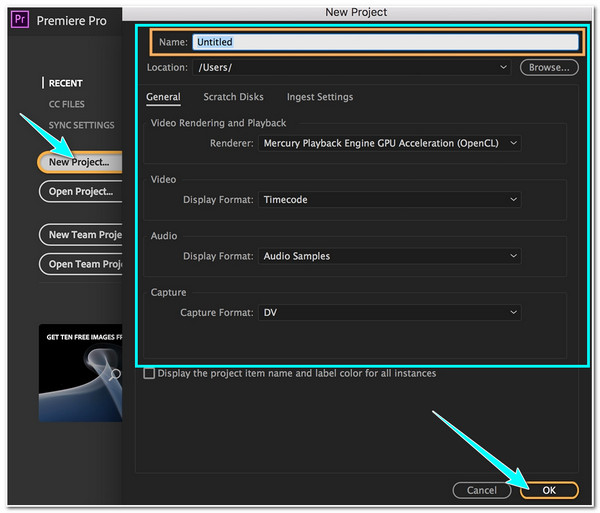 Step 3.Next, launch your computer's file explorer in a small window, and navigate the MFX file you wish to open. Then select the file, hold it, and drag it to the Adobe Project you created.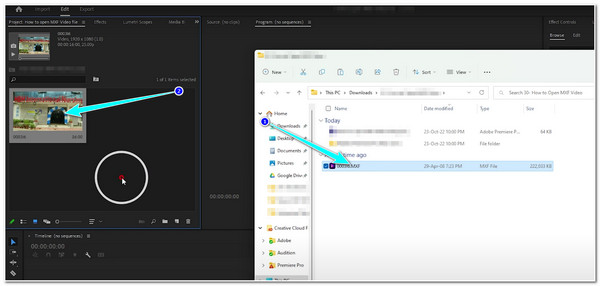 Step 4.After that, drag it to the Timeline beneath the project section to bring your MXF file to the tool's preview section for much larger viewing. That's it; you can now watch your MXF file.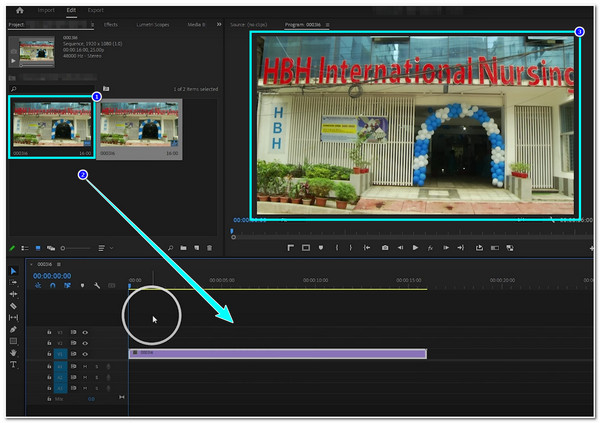 3. Avid Media Composer (Windows/Mac)
Another professional video editor that you can use as an MXF Player is the Avid Media Composer. This tool lets you import AVI, MP4, MOV, MXF, etc., and the same goes for Premiere Pro; it also offers many advanced video features to edit, cut, and trim video in Windows and Mac. What makes them different is that Avid Media Composer offers you 30 days of free usage. But, although Avid can read MXF files, they claimed they need further tool improvement in holding and editing this format. If you want to let this tool have a shot, here's how to open MXF files on Mac/Windows: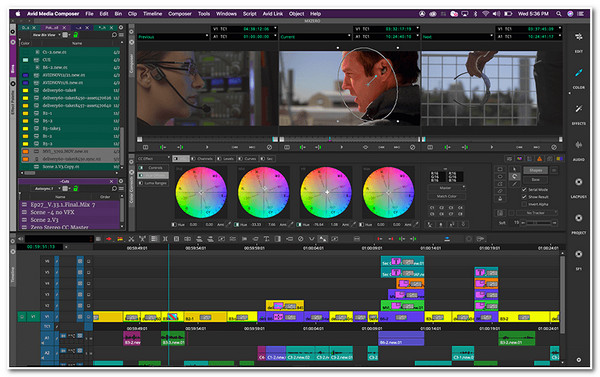 Step 1.Access the Avid Media Composer's website, download and install the tool on your computer. Then, launch it and click the "New Project" button under the Select Project window. You can also adjust some parameters and click the "Create" button.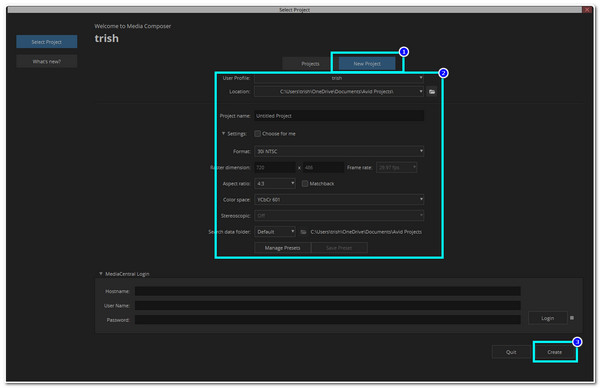 Step 2.Next, access the MXF you wish to open by launching your computer's File Explorer. Then, drag it to Avid's left and wait for it to render by the tool. And that's it; you can watch it in the tool's preview section.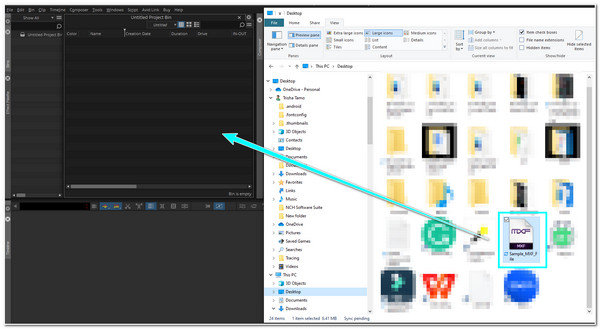 Part 3: Use AnyRec to Convert MXF Files and Open Them
Otherwise, if you plan to store an MXF file on other devices and not just open them, the best solution is to convert it into MP4. This format is considered a universal format supported by almost all desktops and mobile devices. And the best tool to help you achieve this conversion is the professional AnyRec Video Converter! This tool supports 1000+ media formats, and device presets. Moreover, unlike free converter tools, AnyRec Video Converter allows you to have a watermark-free and high-quality output!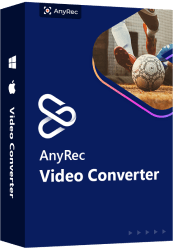 AnyRec Video Converter
Support batch conversion to convert multiple MXFs simultaneously.
Convert MXF to MP4, MOV, AVI, and other 1000+ video formats.
Have many video editing features before converting MXF files.
Offer resolution options from 720p, 1080p, 4K for MXF files.
Step 1.After installing the software, you can launch the tool and click the "Add File" button to import the MXF file.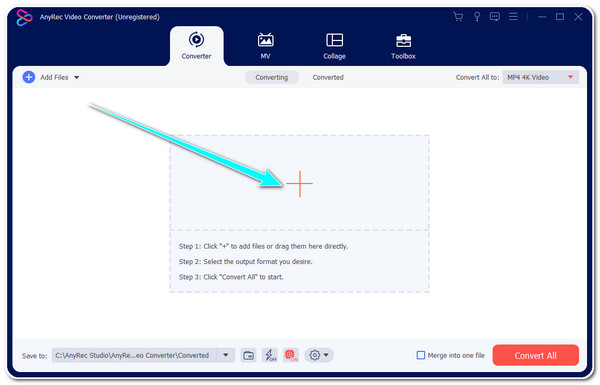 Step 2.Next, click the "Convert All to" dropdown button at the upper right corner. Then, click the "Video" button, select the MP4 format, and choose an option according to your preferences.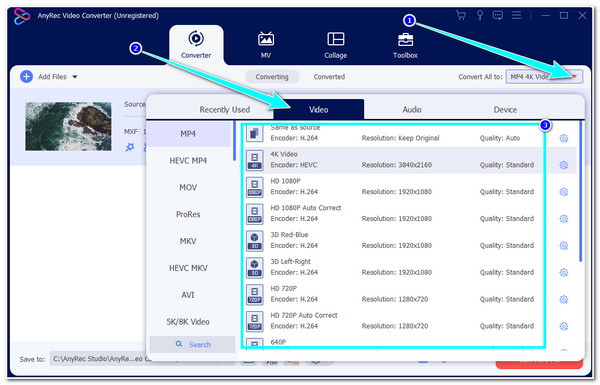 Step 3.Then, to ensure the best output quality, click the "Custom Profile" button. On the Edit Profile window, you can set your output's Encoder, Resolution, Bitrate, etc.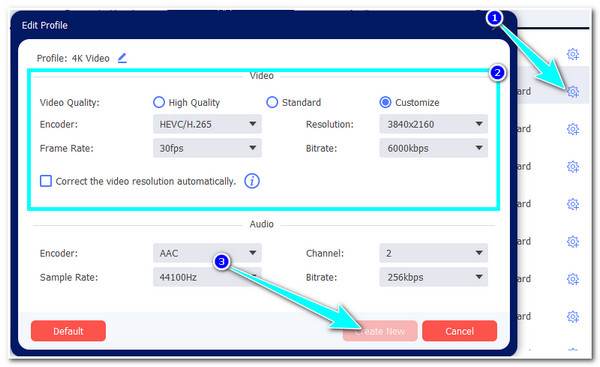 Step 4.Returning to the main interface, start the conversion process by clicking the "Convert All" button at the lower right corner of the tool. This will only take a little time to finish.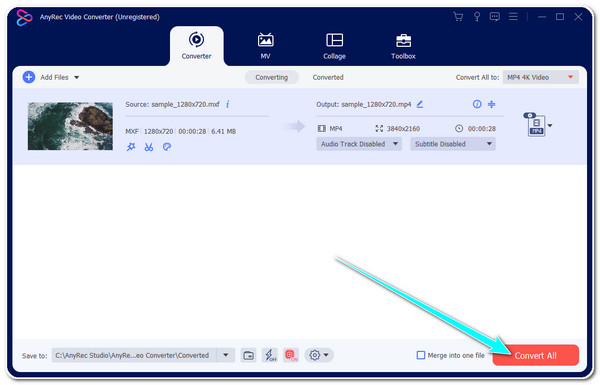 Part 4. FAQs about MXF Files
1. Can I convert MXF to MOV to play it on iPhone?

Yes. You can use the AnyRec Video Converter to convert your MXF file to MOV format to achieve this. You can follow the steps above to use this tool to convert MXF to MOV. And aside from converting it into MOV, you can also convert it directly into iPhone, which can be found under the tool's offered device presets.

2. Why do my MXF files consume large spaces?

The main reason MXF files consume large spaces on your device is that this format holds a high-quality video with a large file size. Since MXF files are used for television, they are highly compressed with a high bitrate compared to some of the video formats available today. This is why you need to undergo an MXF file conversion.

3. How long can I use the File Viewer Plus 4 to view an MXF file for free?

You can use the File Viewer Plus 4 for about 14 days. In this span of time, you can use its fully functional tool that enables you to use the tool with all of its supported features for two weeks.
Conclusion
Now those are the best solutions you can do to open an MXF file. You can install a third-party MXF Player tool (just like those 3 tools featured here) that is dedicated and capable of opening MXF files. Otherwise, the best thing you can do to expand its supported platforms is to convert it into a widely supported format, just like MP4. And the best tool we recommend is the AnyRec Video Converter tool!
Related Articles: