How to Convert Nikon NEF Pictures to JPG [Step by Step]
If you're an avid photographer, you probably know Nikon cameras use a NEF format to save your pictures. And many people want to convert NEF to JPG after they use Nikon to photograph. That's because while NEF files offer high image quality and allow for more post-processing options, they may not be compatible with all image viewing or editing software. So someone wants to convert NEF to JPG, a widely-used image format that can be easily opened and edited on most platforms. And this article will show you how to convert NEF to JPG in four ways so you can easily share your photos.
Part 1: What is the NEF Format
NEF stands for Nikon Electronic Format and is a proprietary raw image format used by Nikon cameras. It is a file format containing the unprocessed data from the camera's image sensor, allowing greater control over the final image post-processing. The NEF format provides a high level of image quality and allows for a broader range of adjustments compared to JPEG, which is a lossy compressed format. This makes NEF a popular choice among photographers who want to retain as much detail and image information as possible for later editing.
Part 2: 2 Tools to Change NEF to JPG Standard [Online]
1. AnyRec Free Image Converter Online
AnyRec Free Image Converter Online is a convenient tool to convert images format. There are no verbose steps to convert NEF to JPG. You can directly choose JPG, PNG, or GIF as the converted format and then upload your images. Moreover, you do not have to worry about quality loss. AnyRec Free Image Converter Online will contain more resolution while converting the format.
Features:
Convert a batch of NEF files to JPG at one time.
Have quick speed to convert image format.
Save more NEF quality after converting to JPG.
Delete NEF after converting to protect privacy.
Step 1.Go to the AnyRec Free Image Converter Online website. Before you convert NEF to JPG, you should choose the format. You can upload up to 40 images in batches, and the maximum file size is 5 MB.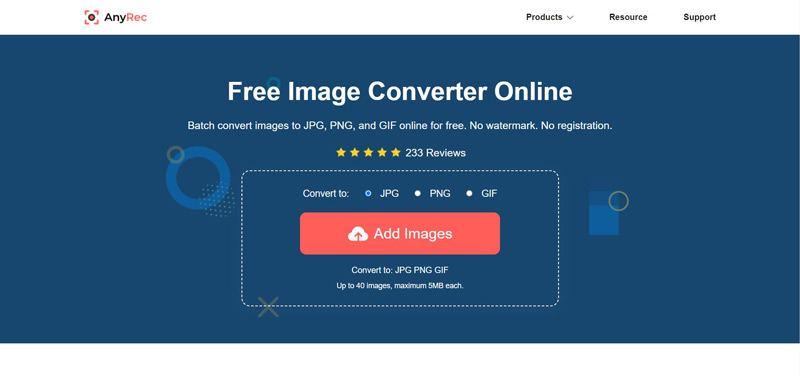 Step 2.When you choose the format, you can click the Add Image buttons to upload your NEF. And the conversion will be finished in seconds. Then you need to click the Download All button to save the JPG on your computer.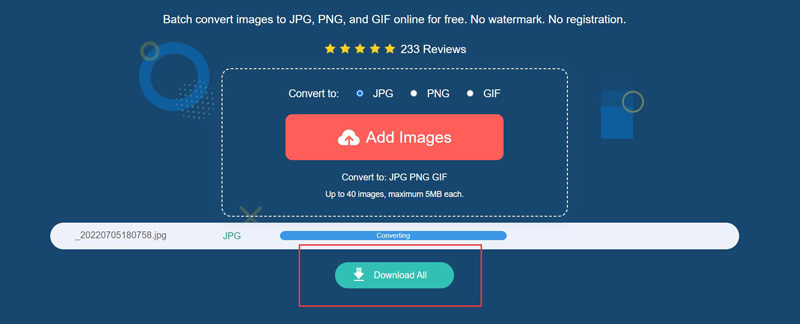 2. iLoveIMG
iLoveIMG is a website specialized for dealing with images. The platform is designed to be user-friendly and accessible to anyone. It provides resizing, cropping, compression, and format conversion features. With iLoveIMG, you can quickly and easily convert your NEF images to JPG.
Step 1.There are many ways to upload images to iLoveIMG. You can click the Select images button to choose NEF from your computer. Or you can choose images from Google Drive and Dropbox.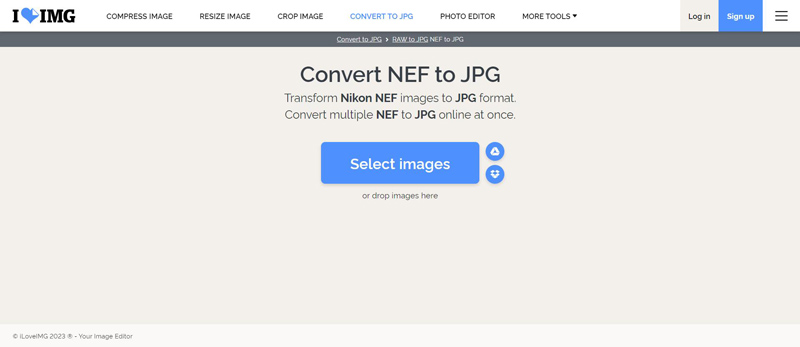 Step 2.You can click the Convert to JPG button to finish your process. But the most significant disadvantage is that this site will compress the resolution. To have the original quality, you need to buy premium.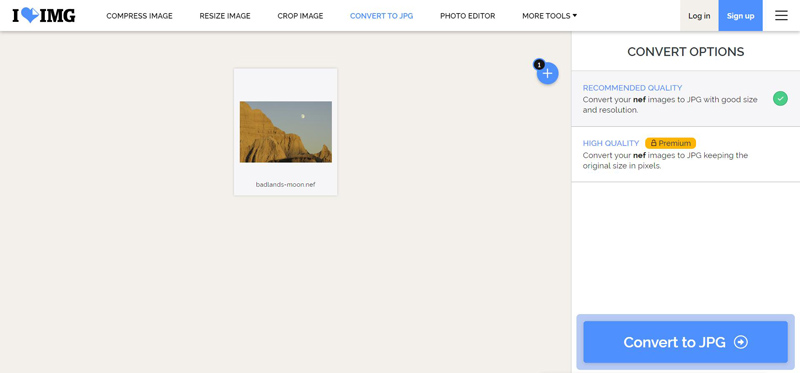 Step 3.After converting NEF to JPG, iLoveIMG provides many ways to download pictures. You can directly click the Download converted images button. Or You can share the download link or save images in a cloud drive.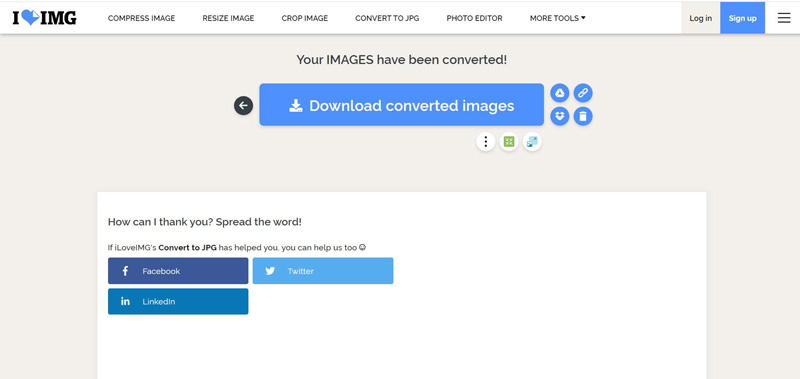 Part 3: 2 Software to Convert NEF to JPG [Windows/Mac]
1. Niko ViewNX
You can use Nikon ViewNX for free if you buy a Niko camera. Nikon ViewNX is a software application developed by Nikon for viewing, organizing, and editing image files captured with Nikon digital cameras. It provides a comprehensive set of tools for editing images. You can also use it to convert NEF to JPG.
Step 1.When you open one NEF image, click the Convert Files button from the output bar. You can also directly open the Nikon folder to see images.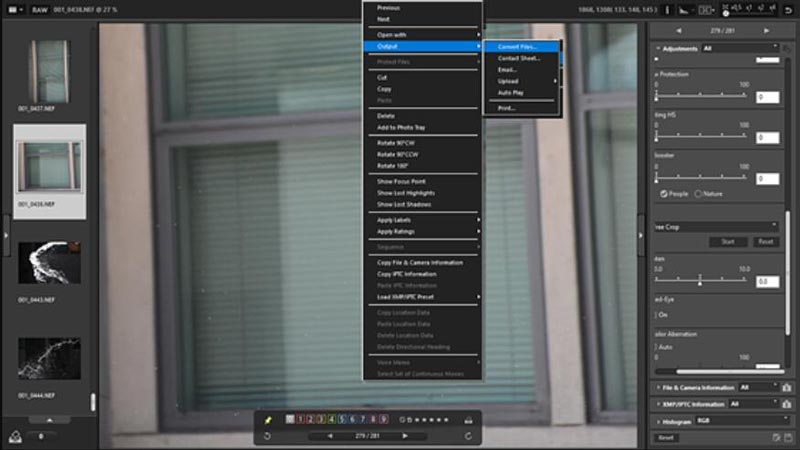 Step 2.There will be a window to let you adjust more settings for your image conversion. And then click the Convert button to get your JPG image.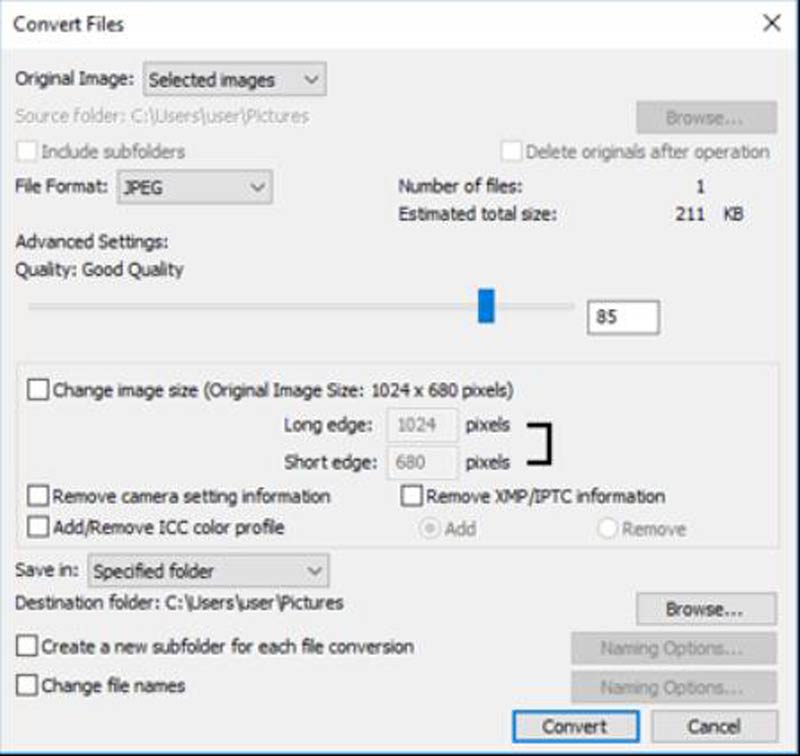 2. Adobe Phcotoshop
As we all know, Photoshop is a professional tool for images. It can open various image formats and edit them. You can use it to convert many formats to JPG, like converting JFIF to JPG, PNG to JPG, and so on. So, It is a piece of cake to use Photoshop to convert NEF to JPG.
Step 1.Open your NEF in Photoshop. And in Photoshop, you can open a batch of images and convert them at once.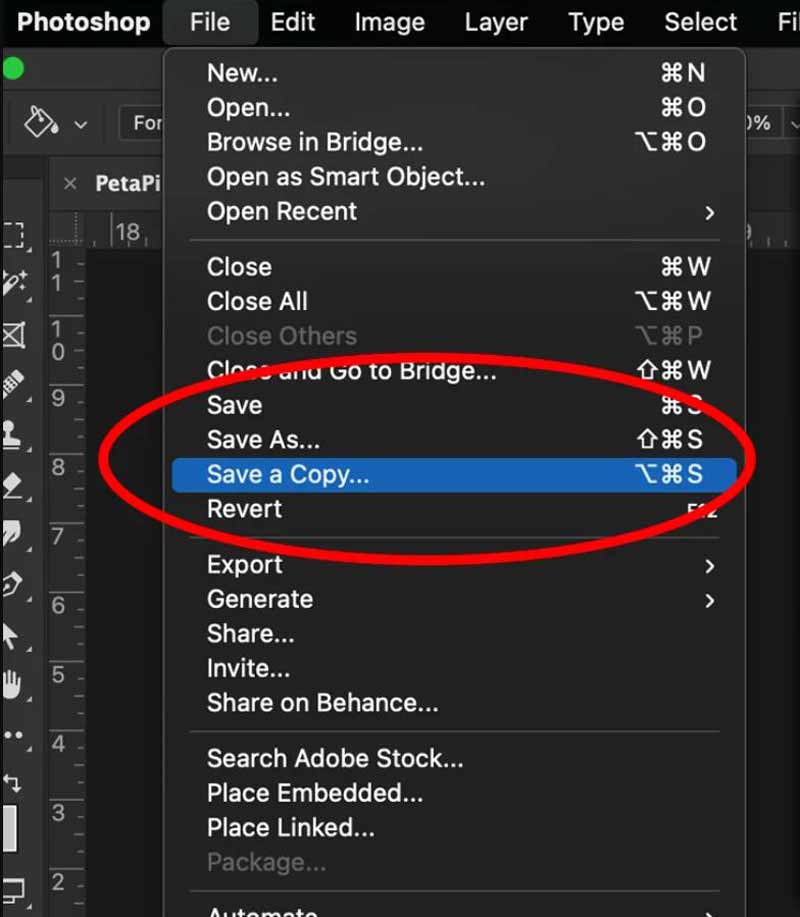 Step 2.Click the Save as… button from the File menu. Choose the JPG as your converted destination.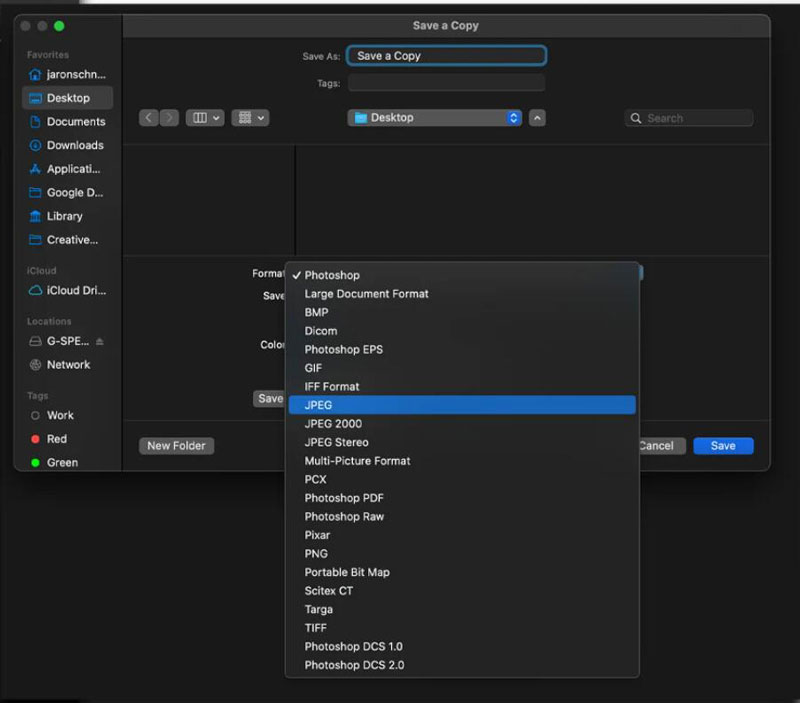 Part4: FAQs about NEF to JPG
What is the difference between NEF and JPG?

NEF is a raw image format that contains all the data captured by the camera's sensor. JPG is a compressed image format that discards some data to reduce the file size. This means that NEF files are larger but retain more image information.

Can I convert JPG back to NEF?

No. Once an image has been converted from NEF to JPG, the original raw data is lost and cannot be recovered. It is not possible to convert a JPG file back to NEF.

How can I convert multiple NEF to JPG at once?

If the single NEF is at most 5 MB, you can use AnyRec Free Image Converter Online. And if they are too large, you can use Adobe Photoshop.
Conclusion
In conclusion, converting NEF to JPG is a simple process that can be done using various methods. Now you do not have to worry about not knowing how to deal with those Nikon camera photos. If you want to convert it without downloading software, AnyRec Free Image Converter Online is your first choice. It does not only support converting NEF to JPG but also many other formats like WebP to JPG, AVIF to JPG, and more.
Related Articles: