HER Dating App Reviews: Is It A Good Dating App for LGBT Members
If you are LGBT members, such as lesbians, you may hear about HER dating app, which is designed for lesbians to find loves. You don't need to worry about receiving hate and judgment or disturbing those who have a different sexual orientation than you, because this app gathers more than 4 million lesbians here. This is indeed a shelter for LGBT groups. But is HER dating app good and safe? Keep reading to know more about this dating app, including its user profiles, features, ratings, comparison between free and paid version, etc.
Part 1: The Overall Review on HER Dating App: User Analysis
If you associate yourself as a member of the LGBT community, HER dating app is undoubtedly suitable for you. This website is certainly helpful for those searching for a partner with the same sexual orientation. With over 4 million users in 55 different countries, matching with someone won't be a problem. HER dating app is a perfect and safe place for lesbian, bisexual, queer, pansexual, and non-binary individuals to date online. Most members and users are from the United States, and young adults dominate this dating app.
There is an estimate of 1,000,000 users in America alone, with more than 350,000 active users weekly. And all of the HER dating app users are female. Their age ranges from 18-55+ years old, with the highest number coming from 25-34 years old.
HER Dating App is Suitable for:
◆ For women and lesbians searching for serious and genuine relationships.
◆ For single people who want to explore new things.
HER Dating App Rating
| | |
| --- | --- |
| Category | Score |
| Quality Matches | 9/10 |
| Features | 8.5/10 |
| Ease of Use | 9/10 |
| Support | 8/10 |
| Cost | 8.5/10 |
| Overall Rating | 8.5/10 |
Part 2: Main Features about HER Dating App: Pros and Cons
HER dating app has a great deal of features that makes it feel more like a friendly and loving social media community rather than just a straightforward dating app. You can check some of the best features that improve your experience in the following.
1. Communities
You can head over to the News Feed section of HER dating app to see what's on people's minds, post pictures, have conversations, and know the different personalities of the users within your area. This is a feature that makes HER dating app above other dating apps. You are safe and free from mockers and bullies. This community will make you feel loved and belong.
2. Profile Quality
In the HER dating app, you can edit your Profile quickly. It only shows your basic information such as your name, sexual orientation, approximate distance and location. You can upload up to 6 photos. You are visible to everyone who uses HER dating app, and anyone can view each other's profiles.
3. Free Version VS. Pro Version
The free version of the HER dating app is still fully functional that allows you to engage in conversations with other users. You have no restrictions as to how many you can chat with anyone. You can also swipe for a limit of 25 times daily.
As for the pro version, there are two subscription plans available on HER dating app- Gold and Platinum. The Gold subscription has a starting price of $9.99 a month. You can get features like an ad-free experience, premium filter search options, incognito mode, and rewinding profiles.
For the Platinum subscription of HER dating app with a starting price of $14.99 a month, you can have extra features on top of the Gold subscription. These features are unlimited swipes, seeing active members online, a month's free profile boost, and see read receipts in the chat.
4. Pros & Cons:
Pros

Easy to download, install and register.
It provides quick matchmaking based on location and preferences.
The majority of users are genuine.
Cons

This app requires you to register via linking your Facebook and Instagram accounts.
The membership fee of HER dating app is a bit expensive.
Bonus Tips: Record precious moments using Anyrec Screen Recorder
The easiest way to record your special encounter with strangers on HER dating app is by using Anyrec Screen Recorder to record your screen's activity. It is a powerful screen capture tool that allows you to simultaneously record the video call and yourself. You can also adjust the recording settings, such as resolution, frame rate, and quality to keep the original high quality.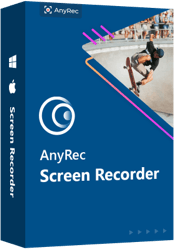 AnyRec Screen Recorder
Record any precious moment on HER dating app with selected region.
Support recording the webcam, system sound, and microphone simultaneously.
Adjust the video and audio settings to keep the high-quality recordings.
Provide real-time drawings to add shapes, highlights, lines, text, callouts, etc.
Part 3: Is HER Dating App Suitable for You? With Bonus Tips
Is HER dating app suitable for you? As you may know now, this app still has some flaws and shortcomings. Even if the free version is usable, you are required to upgrade to the premium membership to access all the features. Thus, there is a list of some alternatives to HER dating app that are good or even better than HER. Feel free to try these apps.
1. PinkCupid
PinkCupid is a dating and matchmaking website for lesbian and curious women. It has 315,000 members worldwide. You can meet, connect, and socialize with lesbian singles. You can try this dating for free or avail their membership for $0.69 a month for a year. It is cheaper than HER dating app.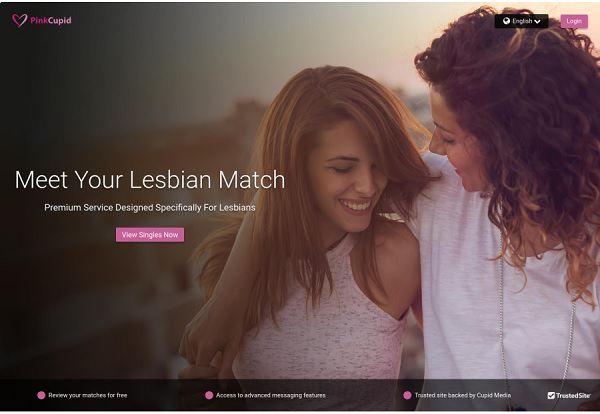 2. eHarmony
eHarmony is a well-known and famous online dating app similar to HER dating app. It has one of the cleanest and easiest to use interface for both desktops and mobile. It boasts over 29 million users and 16 million weekly active members.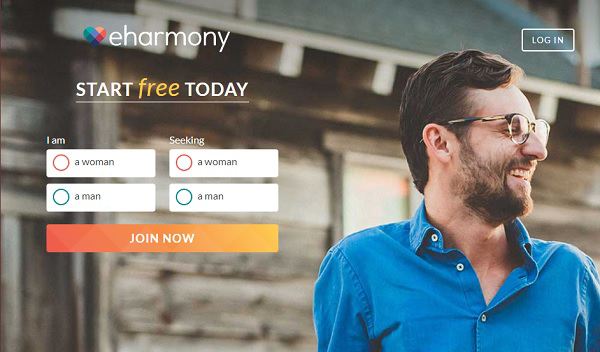 3. LesbianPersonals
LesbianPersonals is an alternative video chat website to HER dating app for women searching for women partners. Moreover, it serves as a social media platform where you can post status updates. With over 1,000,000 members from the USA and 350,000 weekly active users, you will surely find someone that shares the same interest as you.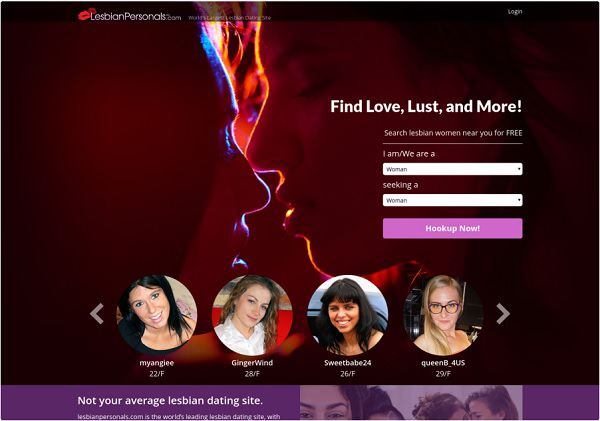 Part 4: FAQs about HER Dating App
What is the minimum user age requirement to use the HER dating app?

The minimum user age requirement to use HER dating app is 18 years old. You must be of legal age before trying to access it. There is a system check that requires you to add your birthday to verify your age.

What will happen if you cancel your premium subscription of HER dating app?

You can still use all the features of a premium member until the end of period. There is no reimbursement for the remaining days. You can also ask for a refund a month before the transaction.

Why did I fail to verify HER dating app?

Only when you verify your account on HER and show you are a real person, you can start using HER dating app. Please make sure your information and photos match to verify your account. You can also use some bios for girls to attract other people.
Conclusion
It is a good thing that HER dating app exists for women and lesbian people looking for potential partners in life online. It is a new approach that creates a safe place for members of the LGBT community to communicate and build relationships without receiving hate and criticism from close-minded people. You can also have a try on AnyRec Screen Recorder to record your memories.
Related Articles